- lifestyle -
A Hypothetical Boy Squad
A thought on squads.
02 . 02 . 16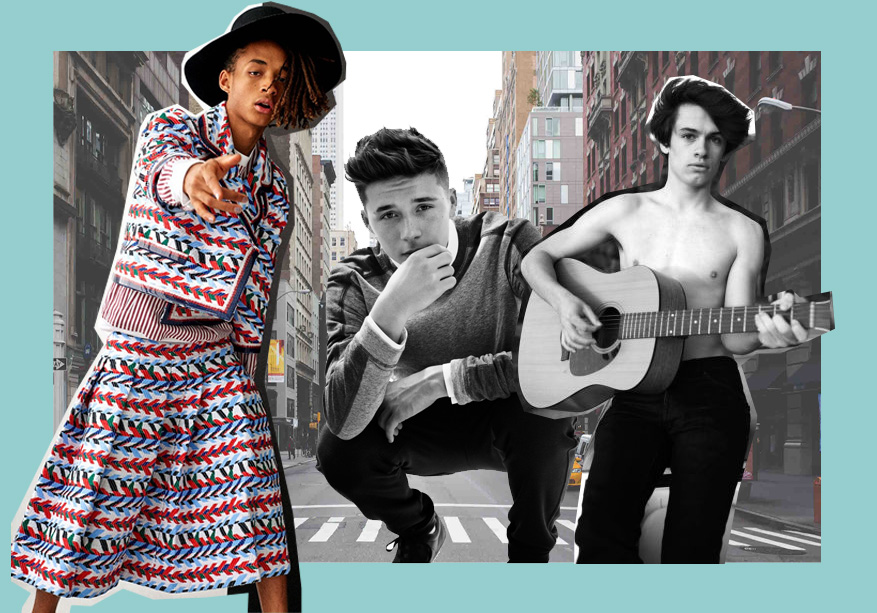 While out and about yesterday during New York Fashion Week: Men's I got to thinking about squads. You know the thing Kendal Jenner and Taylor Swift basically invented. I personally don't travel in a squad. I never have. I'm more of a one-on-one kind of guy and typically travel with a girlfriend, or my fiancé of course. I've never questioned my incapability for forming a squad. Until last night that is.
While at the kick off party for NYFWM I started to feel insecure about my lack of squad. As I looked around and spotted groups of four, six and sometimes eight, I started to wonder if I was missing out on something.
Cue existential panic whereupon you question all that you think you know. What is wrong with you and your lack of crew? It's not that I don't have friends, I just have them dispersed in many different circles. So then I start to wonder, does the problem lie with me?
Technically, the answer is no. I am not the problem, I hope. I am doing fine. But as we know, social media and fashion week events distorts reality, so here I am.
In an experiment to understand the formation of a squad, I decided to put together a hypothetical boy squad consisting of Jaden Smith, Brooklyn Beckham and Dylan Lee. This is a group I think I would be able to run in. Yes I am aware of the age difference with my hypothetical boy squad, but don't care. They are young and conquering the fashion world by forming their own set of rules. These boys will certainly keep me on my toes  and at my creative best.
Considering this is my ideal crew, I now understand why I don't have one.
YOU MAY ALSO LIKE 
6 THINGS WE'VE ALREADY LEARNED FROM NYFWM