- lifestyle -
A Very Warm Housewarming Moment
House warming items to get immediately, even if your home is already all warmed up.
11 . 09 . 20
After spending 99 percent of my time in my apartment in Queens during quarantine, I—like a lot of other people, was beyond ready to redecorate. Luckily I just purchased and renovated a home and was in desperate need of a housewarming.
Before moving into my new home I thought I had everything I'd need to make the new house feel like my space. However, nothing can really prepare you for a new space before you are physically moved in. Thankfully Bed Bath & Beyond makes having a housewarming registry a breeze.
The items I selected from Bed Bath & Beyond really competed my space and made my new house feel like a home. The first item I selected from the site was a new coffee machine. Bed Bath has so many options for coffee makers but I fell in love with this Jura ENA 8 Fully Automatic Coffee Machine in White. Not only does it make amazing coffee, but also is like a sculpture in our kitchen. I love that the machine is white also. I think it makes it look less like technology and more like art. To go along with our new coffee machine we selected new gray mugs by Artisanal Kitchen Supply. Since I spend half my day drinking coffee a great machine and mug is a must. Another staple item I completely forgot to get before moving was stainless steal cookware. For this I selected the super sleek All-Clad D3 Stainless Steel 8-Piece Cookware Set.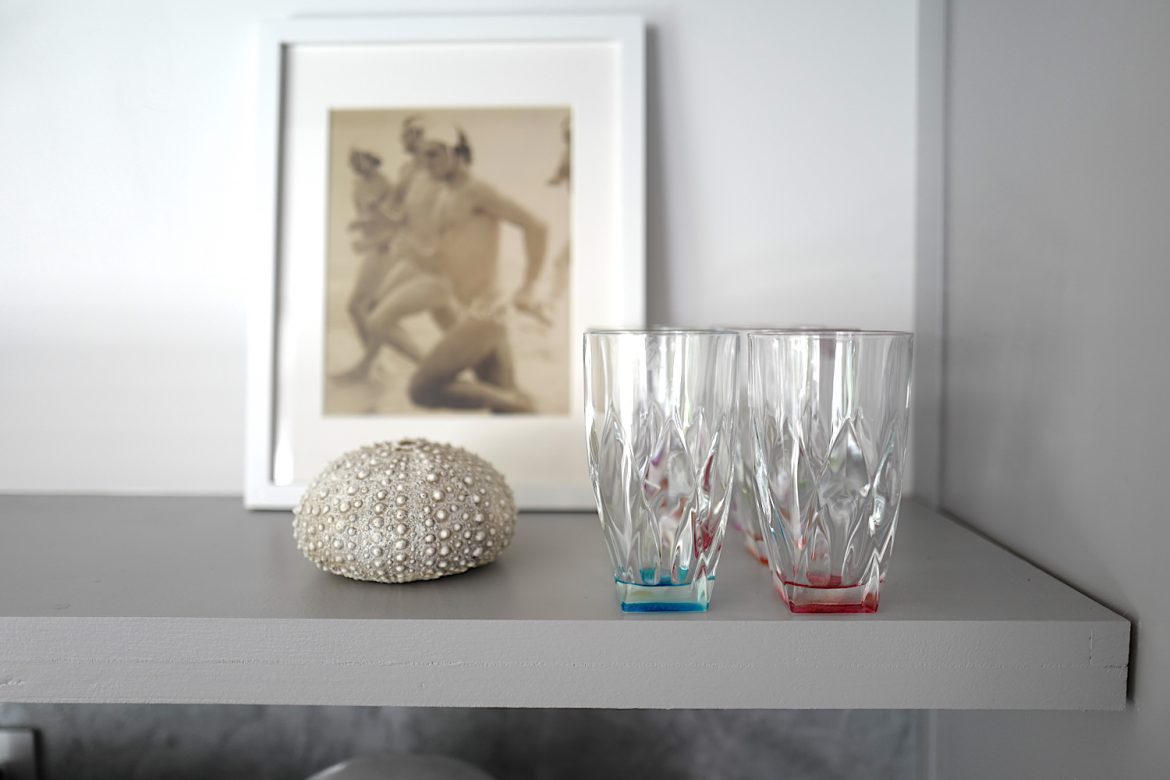 I wanted to bring a natural element into our kitchen so I went for two natural wood cutting boards, The Architec 12-Inch x 16-Inch Gripperwood Gourmet Sheesham Cutting Board and the super impressive Boos Block board. I also selected the Saro Lifestyle Kailua Hyacinth 13-Inch x 19-Inch Placemats in Natural and the Thirstystone Rattan Coasters. Another natural moment came in the form of this cute Sea Urchin Shell. For a subtle pop of color in my mostly grey and neutral kitchen, I selected the beautiful Lorren Home Trends Ninphea Highball Glasses.
These items really help to punctuate the home I have created. Bed Bath & Beyond is really the one stop destination for all your moving needs!
This post is in partnership with Bed Bath & Beyond