- lifestyle -
Alexander Wang x H&M: The Breakdown And Missy Elliott
Breaking down the Alexander Wang x H&M show and fellas that kept it real this week.
10 . 17 . 14
Before We Get to the Cool Stuff Guys Did This Week, Take a Complete Look at the Alexander Wang x H&M Menswear Collection.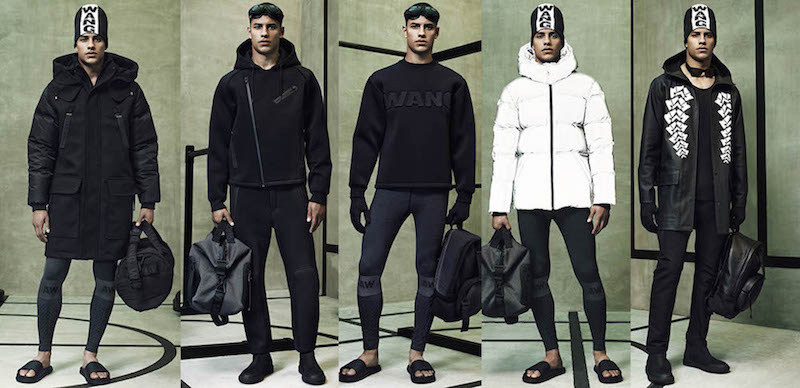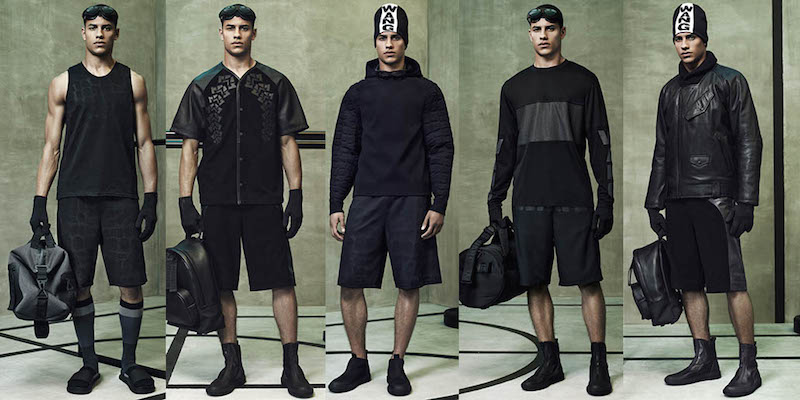 Alexander Wang x H&M
Last night it happened. "It" being the reveal of Alexander Wang's  much anticipated collaboration with H&M. You've seen the campaign, now it's time to see the clothes. They're in the line up above in case your brain already checked into weekend mode. The collection will officially launch on November 6th at 240 H&M stores worldwide and online — select pieces will also be available on Alexander Wang's site in case you're getting an effective shopping plan in affect now.
At the end of the show Mary J Blige gave the designer a standing ovation before performing "Get Ur Freak On" and "Work It".
Now let's flip it and reverse it and get to some cool stuff guys did this week.
Bill Murray
Bill Murray took to the streets of NYC to train for a marathon, in a tuxedo. [Late Show with David Letterman]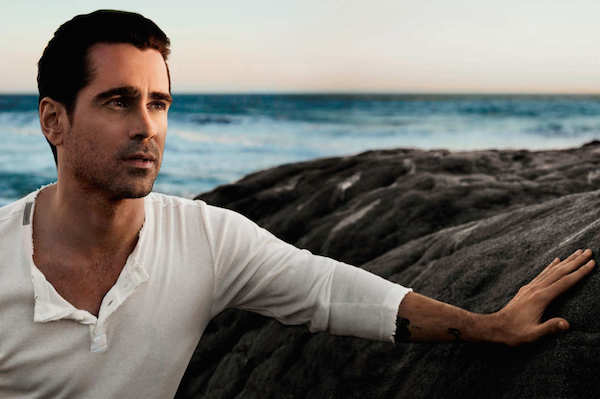 Colin Farrell X Dolce & Gabanna
Colin Farrell who most likely let's out a natural bad-boy musk scent, is the confirmed face of Intenso, a new Dolce & Gabanna men's fragrance. Designers Domenico Dolce and Stefano Gabbana styled the shoot quite simply with Farrell clad in a flimsy Henley and slicked back hair. Although Colin most likely doesn't need cologne, he certainly makes a handsome representation of one.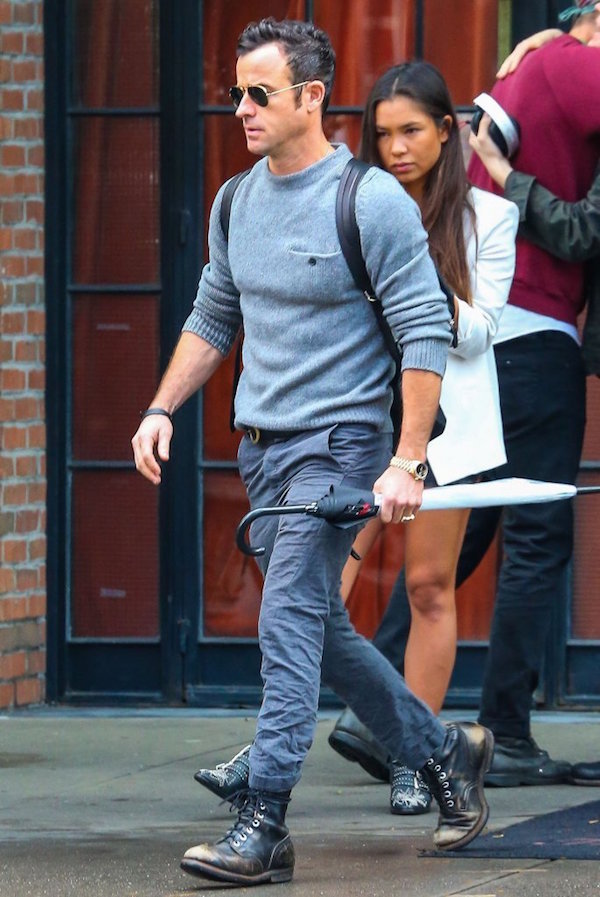 Justin Theroux In Acne Studios
Justin Theroux tucked away his mighty member this week and took to the streets of NYC in Acne Studios' grey wool chet sweater, complete with a breast pocket featuring a button closure. The 'Leftovers' actor finished his look with worn leather boots, charcoal pants and classic aviators. Come on, when you think of cool stuff guys did this week you know you're hoping for some sweater weather sexy talk.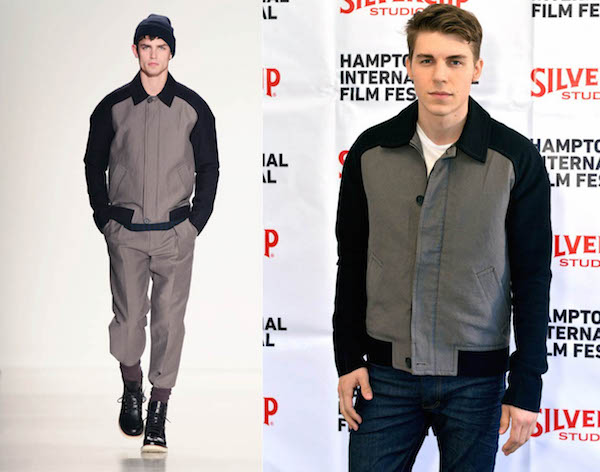 Nolan Gerard Funk In Richard Chai
Nolan Gerard Funk rocked a Richard Chai black and gray color block blouson to the Chairmans Reception during the Hamptons International Film Festival on October 11. Looking sharp and casual ain't no easy task. But if there is any Actor to do it, it's this Awkward front man. Funk paired the killer jacket with dark wash denim jeans. Remember when Funk stared in the Versace fall/winter 2014 campaign? Talk about a beautiful pairing.
Let's end on that note.