- lifestyle -
Benedict Cumberbatch, Style Icon
Benedict Cumberbatch breathes style magic on most things he wears.
10 . 20 . 14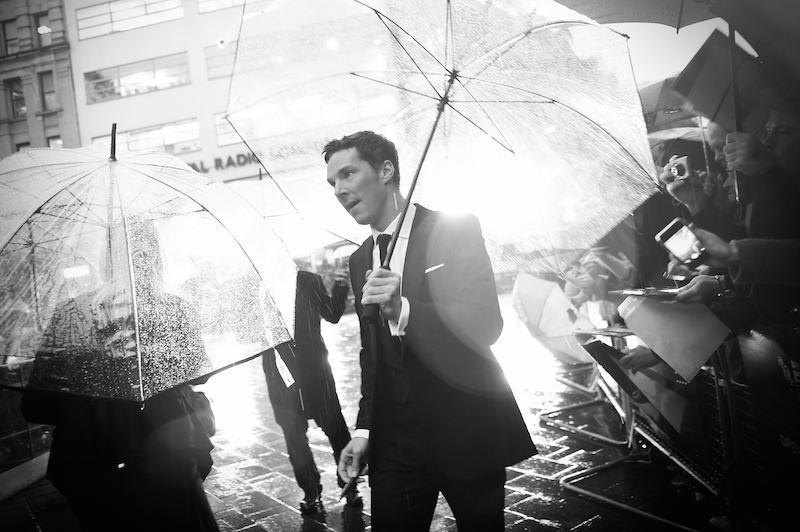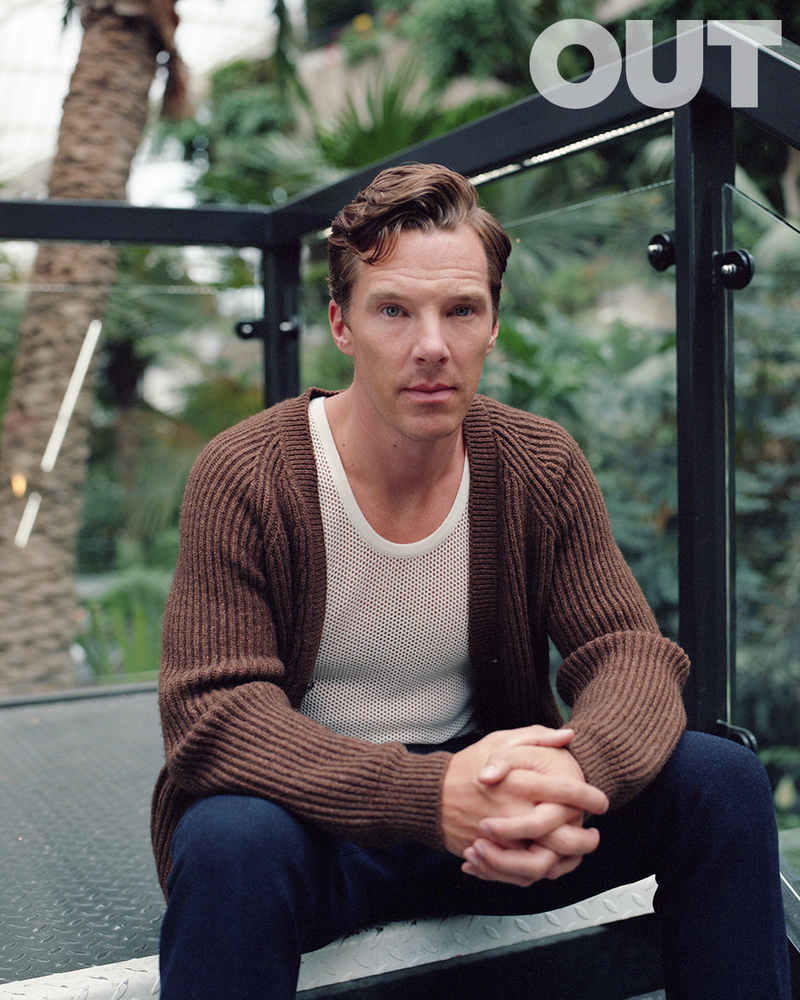 Benedict Cumberbatch's Style Hits a Satire Sweet Spot.
Here's the thing about my relationship with Benedict Cumberbatch: it's somewhat of a privet and elusive affair. For starters he doesn't completely know we're in one and I wouldn't go as far a to say we are dating considering I'm already taken (not like that would change the odds much), he's not gay and is in a relationship with Sophie Hunter.
I certainly chat enough about him to feel as though we are having relations. I can't talk to any of my friends recently without Benedict's (I feel like we're on a fist name basis now) name somehow, not so delicately working it's way into the conversation.
It usually goes as follows, "Hey I'm feeling slightly too bloated to wear a button down to my cousins baptism on Saturday. Do you think I can get away with my Calvin Klein sweatshirt, or should I go for a turtleneck? My friend's Response:  "You know who looks good in a turtleneck? Benedict Cumberbatch." Another friend texted me yesterday that her ideal weight is Cumberbatch on top of her."
I'm not the only one living in a Cumberbatch fantasy. The guy is cool. Advocate for gay rights, versatile actor, fans that call themselves "Cumberbitches" and he can dress.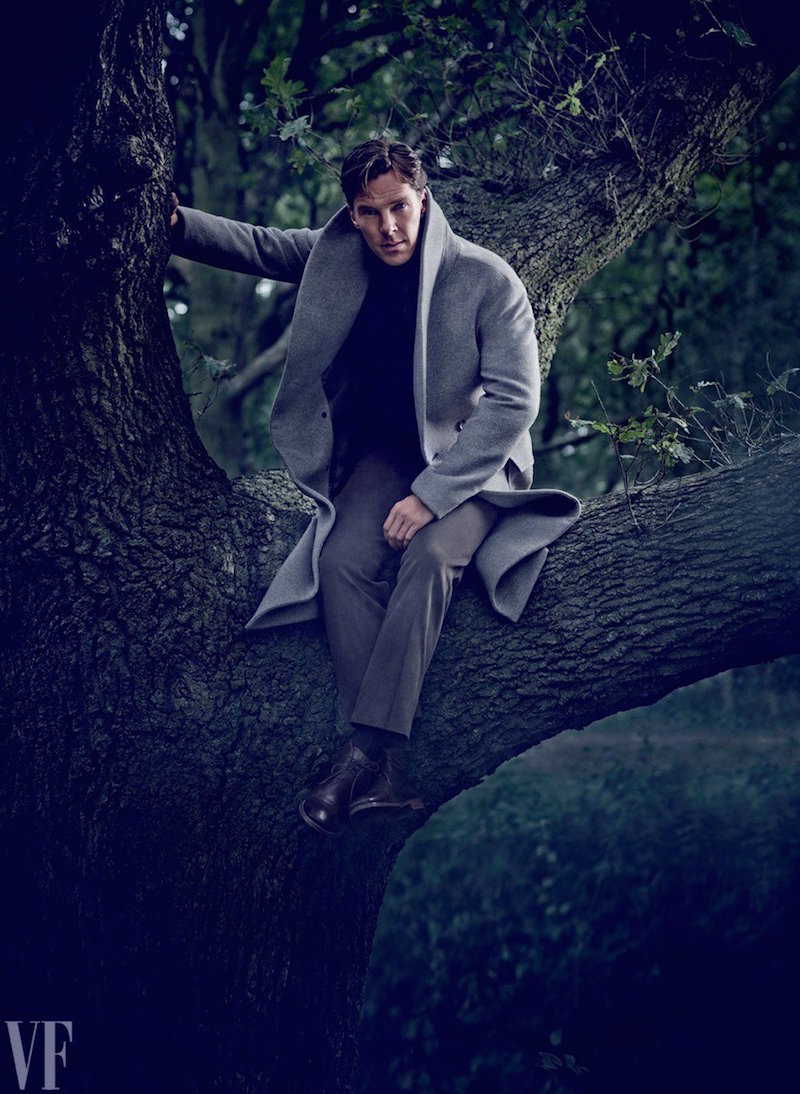 His presence while sitting on a tree limb in October 2014 issue of Vanity Fair shows he is as reliable as his taste for grey woollen overcoats, understated tailoring,, super-slim trousers and leather desert boots. I'm charmed by Mr. Cumberbatch's correspondingly louche sense of style. His satire choices are faultlessly formal, while also ensuring that he looks entirely at ease.
Benedict elicits in me a sense of, I could be that guy – That guy being a dude who recalls the swagger of the '1940s in a totally unpretentious and sincere way and sprinkles just the right amount of style magic in most outfits he sports. He has something to teach us about good living and chic dressing.