- lifestyle -
Kanye West Calls Us All Fashion Insiders
Like when Time named us all Person of the Year in 2006.
01 . 23 . 15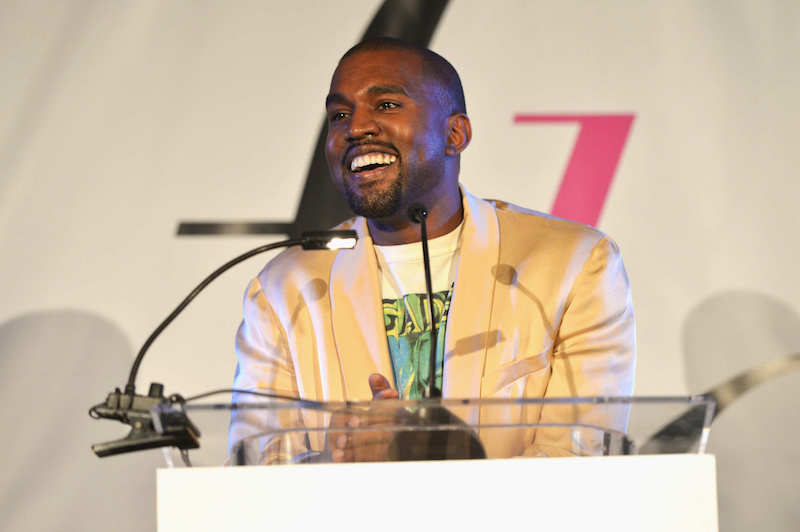 Kanye West always keeps the fashion industry on our toes. Even with the men's shows reaching their peak with Rick Owens flaunting penis on the runway and Maison Martin Margiela creating a '70s-disco glam look, West still manages to catch our attention.
Last night at the Daily Front Row's Fashion Los Angeles Awards, Yeezus took to the podium in font of Katy Perry, Rihanna, and Miley Cyrus, and decide to open up.
West stated, per E! Online, "In my opinion, God is the No. 1 creator, and anytime we create, we're an extension of doing his work on earth. That's why we're here. What can we do for humanity? And you know, in a way, fashion is what defines the time."
Kanye then added that he considers everyone to be a "fashion insider" because, after all, "it's illegal to be naked." You — yes, even you Katy Perry who sat in the front row in pink shower sandals. Anyone else feel like they just won some sort of dubious prize that doesn't mean much of anything? You know, like being named Most Likely To Be Famous in high school or when Time named us all Person of the Year in 2006.
West ended his speech, saying, "We have the power to change the world. I believe that through design, because design is the closest to truth, problem-solving truth is the closest to love, and love is the closest thing to God, and God is love … I don't know if I even made one f–king good point."
Well, that takes care of that. Now back to the men's shows