- lifestyle -
Pharrell Williams on the Cover of GQ
Pharrell's hat was inducted into the pages of GQ.
03 . 25 . 14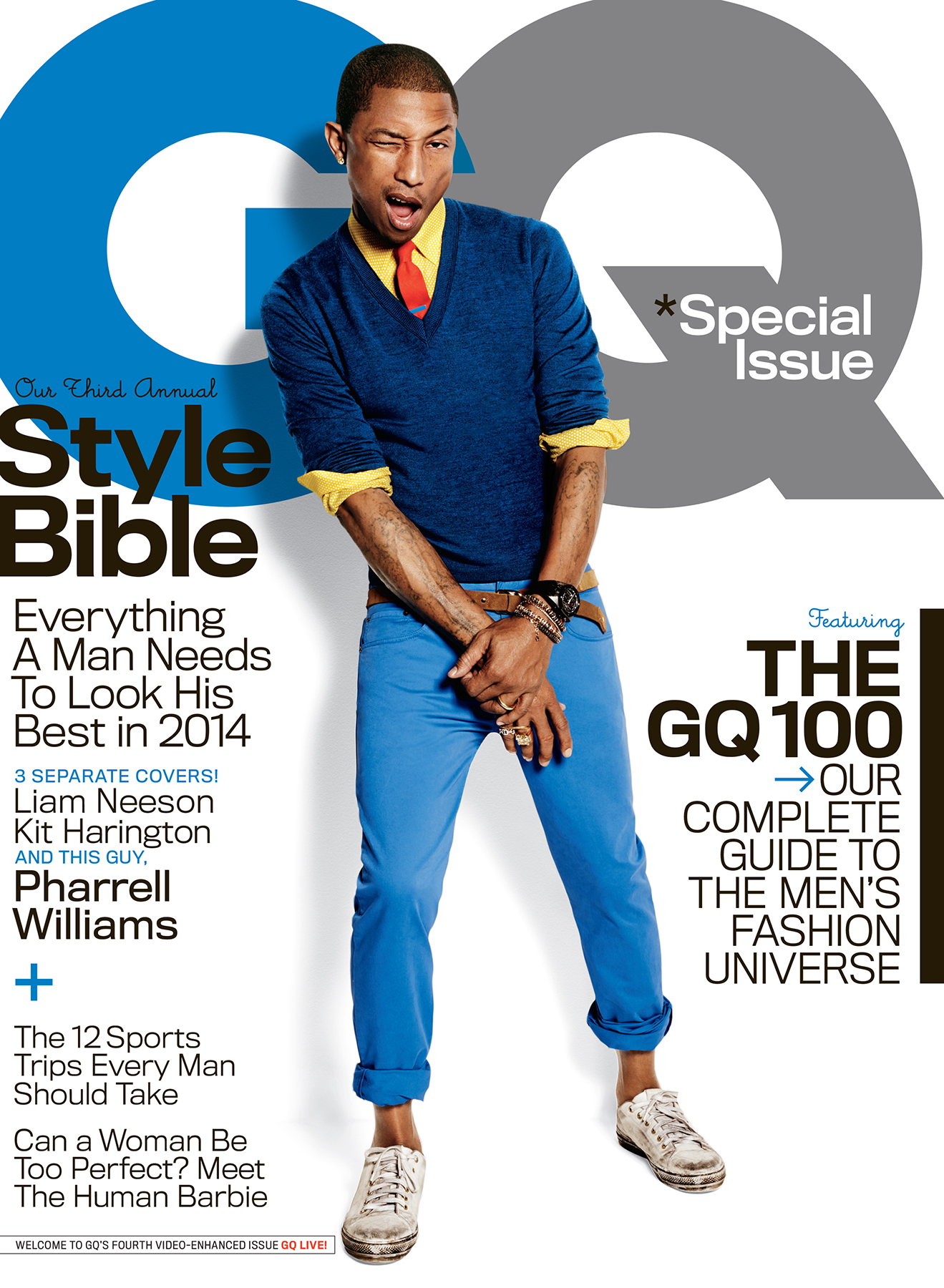 Pharrell's hat was inducted into the pages of GQ.
Pharrell Williams is one artist that is on his shit.
Not only is he the freshest thing to come out of Virginia, but also his second solo album GIRL, his first studio album in eight years, has been lacing the pop charts. Aside from making megasmashes and re-defining pop music, the singer is one of the best dressers in the industry. His euphoric vibe seamless translates to his threads. The large goofy-ass hat is so much more then, well, a large goofy-ass hat. "I've dressed like I make my music." Pharrell mused to GQ. " With the trucker hat, it was just a different time. And it was just N.E.R.D. time for me, you know? And that's what we represented—like, the anti-media image. We represented the real: black kids that skated."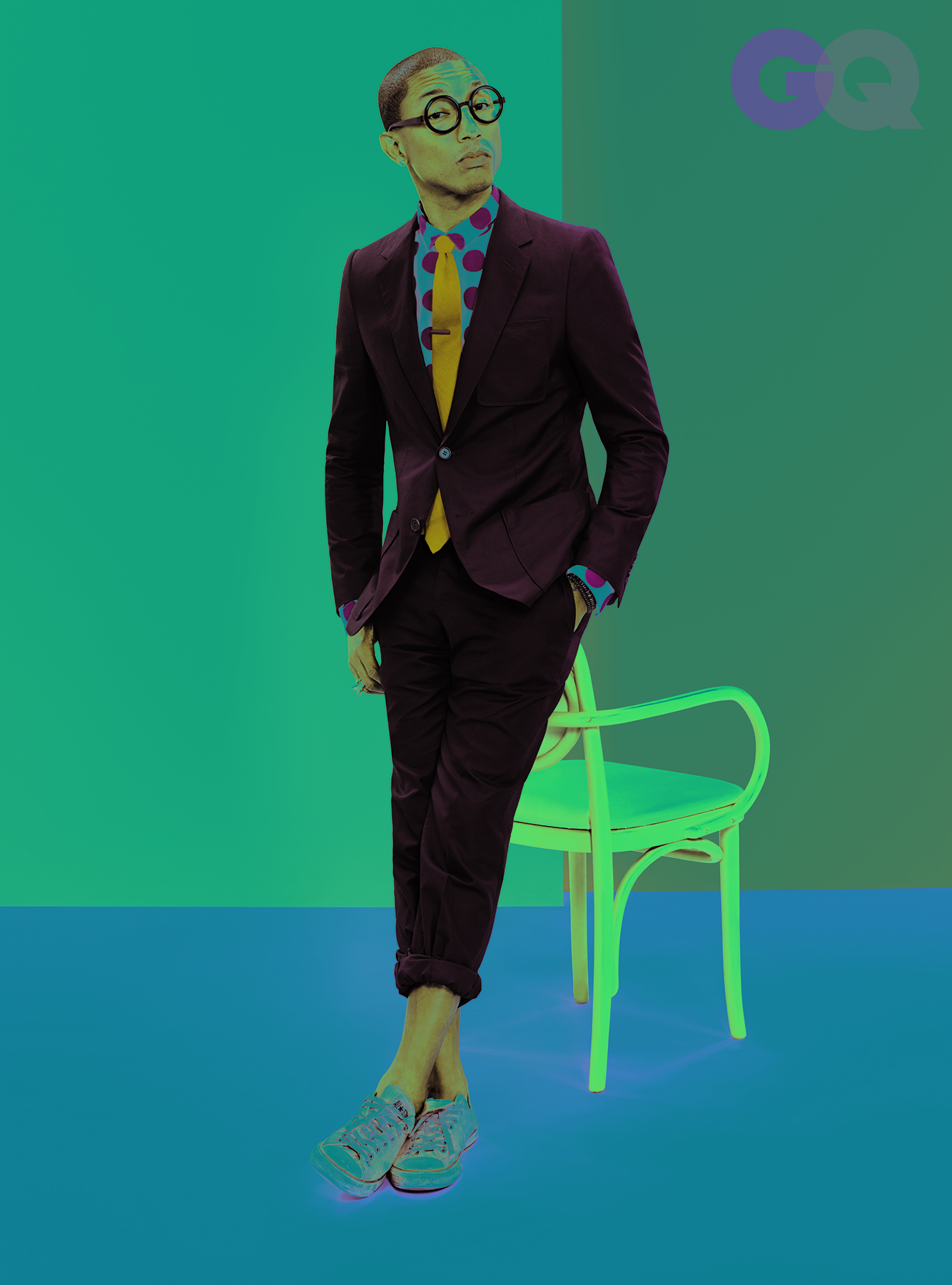 The 40-year-old hitmaker has a groove the makes his swanky style choices a part of his character in the most charming way. GQ seems to agree seeing as the mag put the singer on the cover of their April Issue. On the cover, the singer rocks a bright yellow Burberry London shirt and red tie under a blue sweater, paired with bright cobalt Burberry pants and worn Marc by Marc Jacobs kicks.  In the spread the singer continues to sport his wonderful unexpected and cool style – a blue suede hoodie over a powder pink shirt paired with leopard slip-ons is just one of many fabulous looks. It's this kind of funky remixed style I love and would like to see more of this spring. A less contrived vibe and a more "happy" approach to fashion would be quite refreshing. Pharrell sees sounds and turns it into style. Take a note from this dapper dude and add a bit of unexpected silliness to your look. I mean someone who is as into Fox's Cosmos as mush as us has to be a great guy. "I wanted to be a part of it so bad, but I didn't know Seth MacFarlane," Pharrell Williams told the mag. We feel your pain. Check out the full article at GQ.com now.