- music -
Singer Greg Banks Will Get You Stoked for Festival Fashion
You're going to want vintage tees and fringe suede pants ASAP.
03 . 21 . 17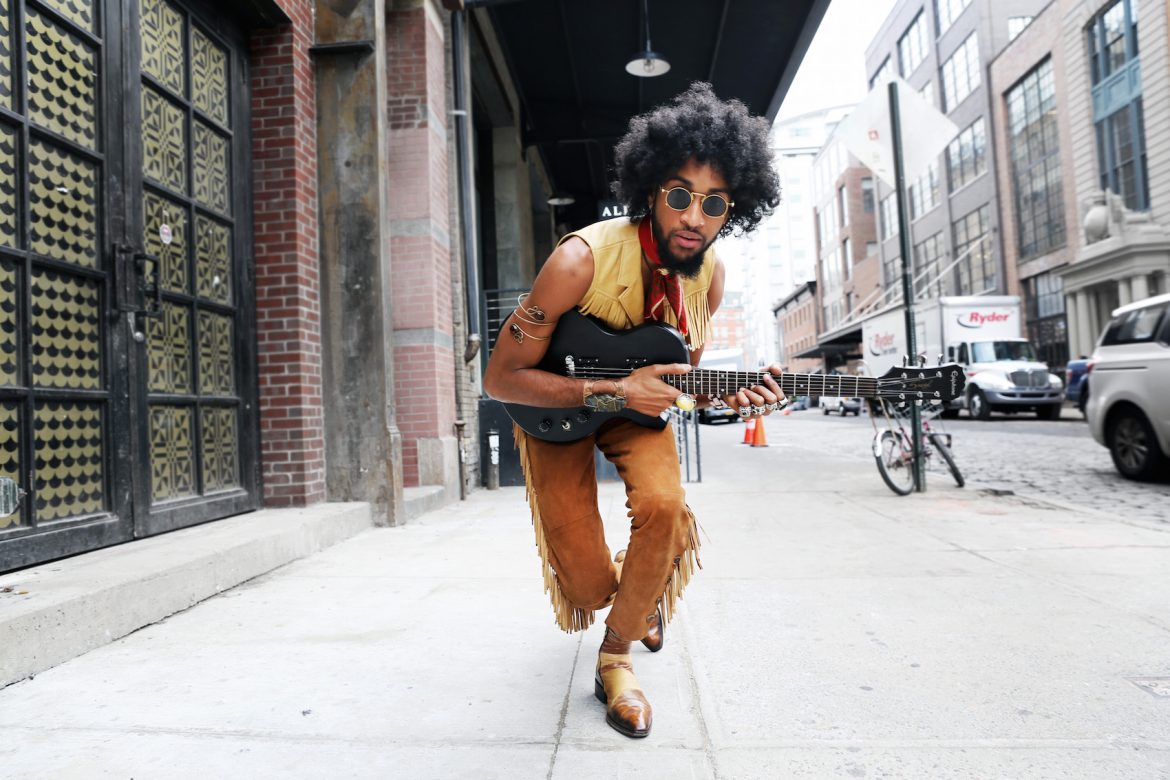 The Google definition of vintage, in terms of clothing, is: 'Denoting something of high quality, especially something from the past or characteristic of the best period of a person's work.'
Which puts my wardrobe in diametric opposition.
Do you ever get dressed in the morning only to find yourself staring blankly into the mirror that you use to take your selfies thinking, I wish I could wear my festival fashion to work today?
Well! That is extremely niche and bizarrely psychic because as fate and now reality would have it, such a inspiration for wearing festival fashion daily exists!
Meet singer Greg Banks. Greg is a singer whose "Vintage Soul" has often times been mentioned in the same sentences as Prince, Jimi Hendrix and Lenny Kravitz.
He has the unique capability of wearing festival fashion on the daily. How does he do it? Check out our interview with him below to found out just how.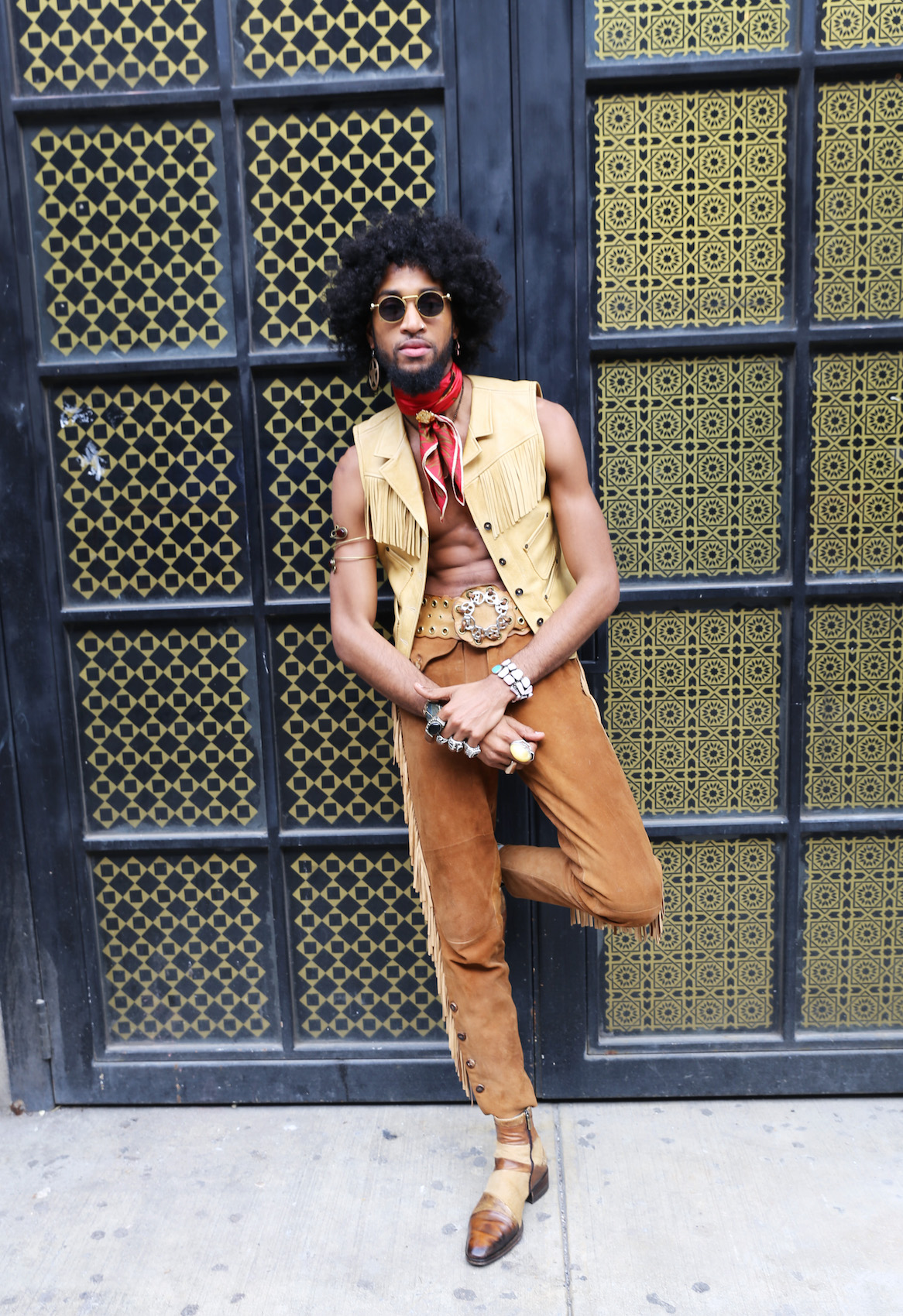 Who are your style influences and why?
My style influences vary, actually my earliest inspiration was growing up in New Orleans I had the greatest lesson on colors, patterns and individuality! My uncle Micheal  was my next greatest inspiration, he was cool, smart and stylish. Hat sideways, bell bottoms and exotic skin boots which I later realized would embody all of my musical influences.  As I grew older I learned to interpret my own expression through what I wore.
What inspires you to dress like you do?
I'm inspired by what I feel, each day is different.  I've also discovered that my exterior is simply an expression of what's on the inside, so I search out pieces that tell my story best.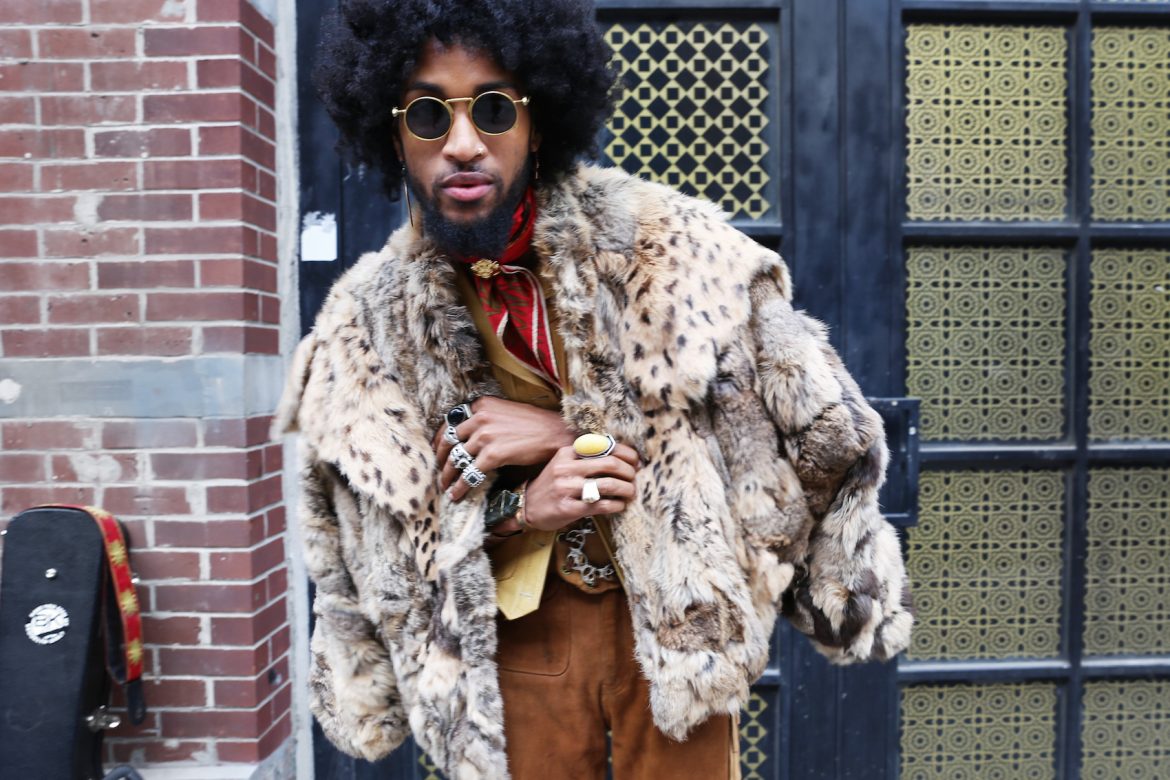 What's some advice you would give to guys who want to take more of a risk with fashion but don't know how?
I would tell them that there is proof risk have been taken before so they are not alone, they just have to find things they feel good in. Stay true to you! Fit is one of the most important parts of how what one wears translates to everyone else. Be confident!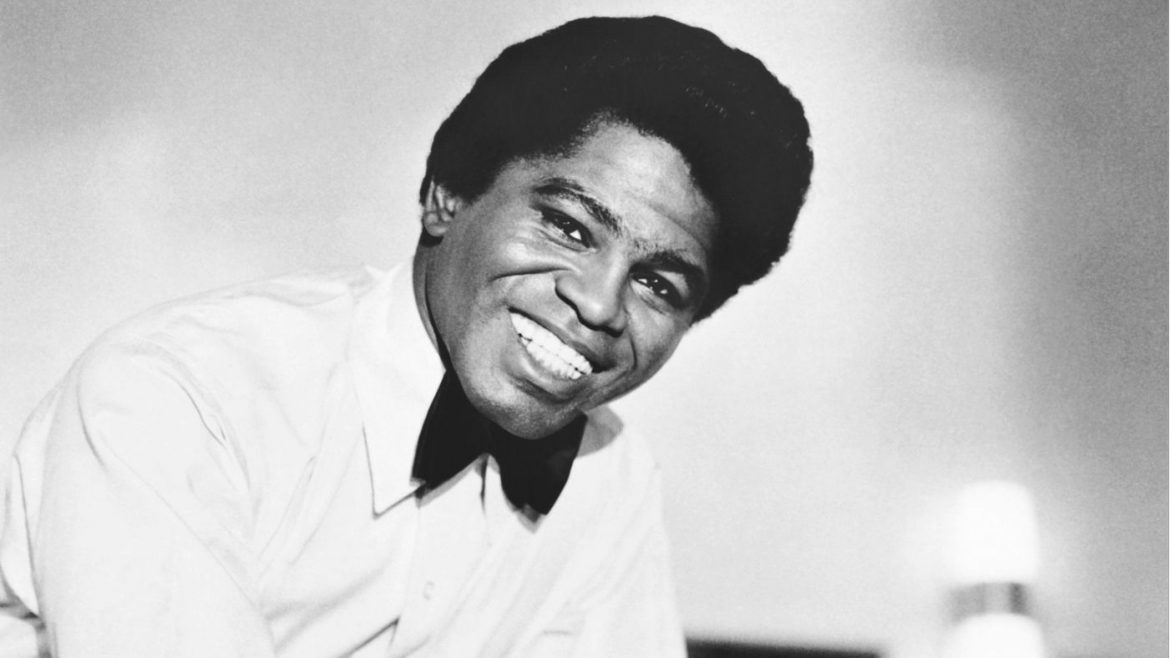 Who are some of your biggest music inspirations and why?
James Brown, Prince, Michael Jackson, ‪Curtis Mayfield. Each of these men were individual, they all walked their specific paths and told their story fearlessly. They changed the course of music for all whom came after them. They are still influential today! 
Where do you love to shop on NYC?
If there was one place I'd favor over all others (which there isn't) it'd be Brooklyn Flea ( where I always find unexpected gems  and Alan and Suzi (Soho) where I know everything is one of a kind!
Words to live by?
Discover what your purpose is, line your decisions up with your goals, make a clear choice every day to stand firm on what you believe in for your life , NEVER GIVE UP…  DANCE for no reason at all.. and don't stop until your heart stops!
An artist you would love to work with?
I'd love to work with ‪The Rolling Stones, throwing down on the harmonica and maybe a killer guitar solo! That'd be epic!
Favorite bar in the world?
I actually haven't found my favorite bar yet, that is still a work in progress.
Tell us a bit about your current sound.
My current sound is a fusion of Funk/Soul/RocknRoll
What's happening for you next?
I just released my new single, so I'm preparing my album for release this summer!!
Well, that settles it. I'll be needing a fringe suede pants, now.