- style -
3.1 Phillip Lim Spring 2011: Throwback Thursday
My very first runway show.
08 . 21 . 14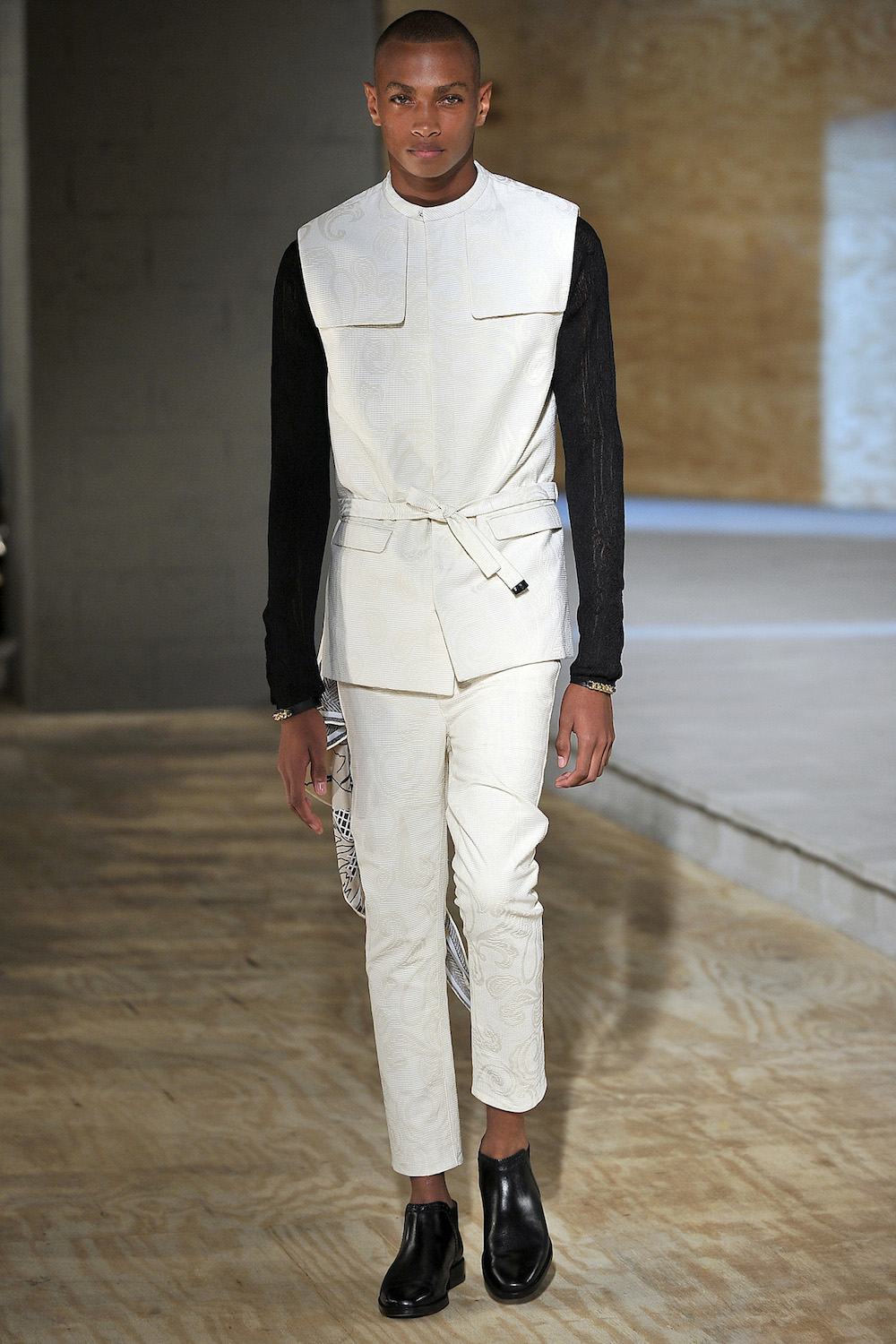 The first runway show I ever attended was the 3.1 Phillip Lim Spring/ Summer 2011 show during New York Fashion Week. I sat behind Kanye West (before he was pissin on people graves) and didn't even realize it until after the show when he stood up and made eye contact with me. I was too hypnotized by the arresting show and exquisite beauty that is Phillip Lim's unashamed menswear to realize that West was just inches away.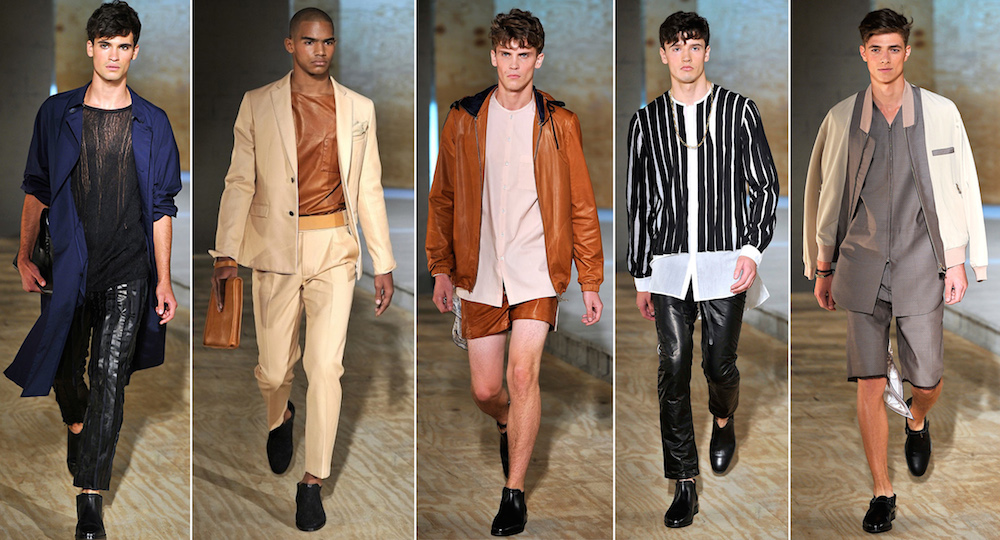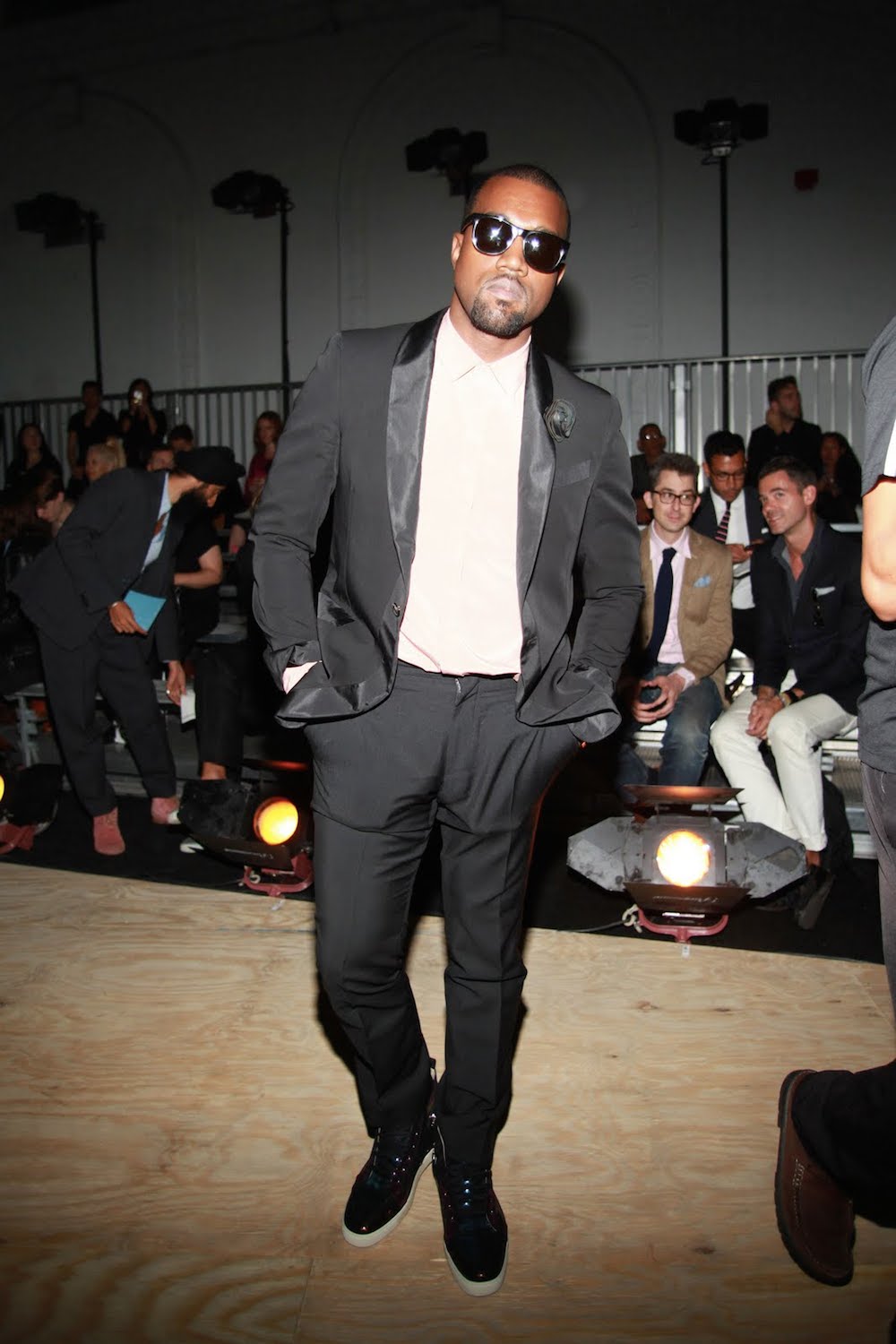 The clothes were everything— tailored jackets that hung off the shoulders in that perfect way, beige and peach basics that were highlighted by rich brown and black leathers and silk scarves that hung like ferocious tails from the models back pockets. And those translucent knits that made all the noise in the studio go to a whisper when it emerged on the runway. At least for me.
You know when you find yourself giggling in the movie theater because of a totally moving scene and then everyone aggressively turns around and throws you some major shade? Well that's what happened to me at during the show minus anyone and West turning around thanks to the wonderfully loud blaring music. I wanted my life to move in the same minimalist direction that Lim took this collection. For me this collection really punctuated Lim's ability to stitch together satire for the scotch-on-the-rocks-clutching downtown "It" Boy that I longed to be. At the time of the show I was working as a Design Assistant at Ralph Lauren in midtown and felt like that downtown life was quite far way from 38th Street. But after surviving eye contact with Yeezus and walking out of the show I released I was in the wrong job. Not that I didn't appreciate the preppy attire at Ralph Lauren, but I wanted to constantly be around an array of sartorial aesthetics. So I jumped ship. I believe it was this cocky yet ghostly collection that gave me the confidence to do it.