- style -
Abandoning The Details In Nön by Kim
A quick lesson in minimalism and of course, some stuff to shop.
05 . 18 . 15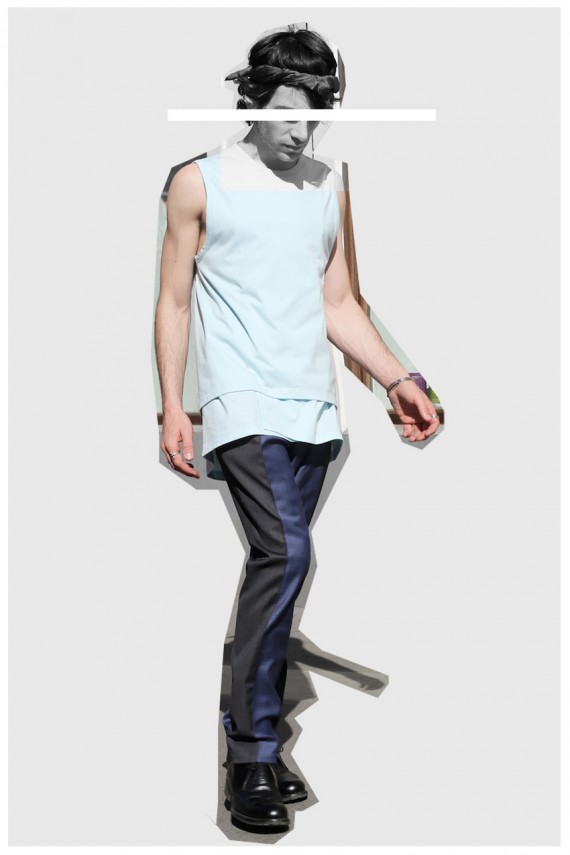 You know that feeling you get when you spot a look you're so excited about, you start dancing inside your head like Studio 54 never closed? They're the kind of genus designer not at all concerned with changing the shape of the narrative of menswear but rather with how their details will be sprinkled through it. Nön by Kim is a prime example of this type of designer.
Established by fashion designer Kim Bakker in 2007, menswear label Nön by Kim is distinguished by a clean modern design with a nordic aesthetic. Bakker impacts the cultural landscape of men's fashion, not necessarily attempting to reinvent the wheel but rather to prove that, theirs is just the coolest.
Today I'm giving my truest acknowledgement of summer in this ice blue airy, layered tank by the Dutch label.
Nön by Kim deletes and deforms details until there is only one striking detail left. Maybe none of us need to reinvent it so much as we do think about what it would mean to abandon it.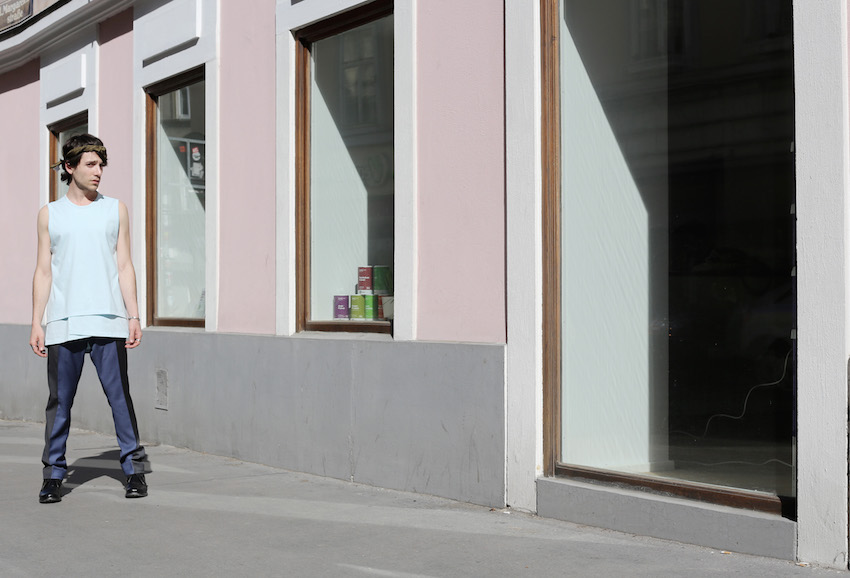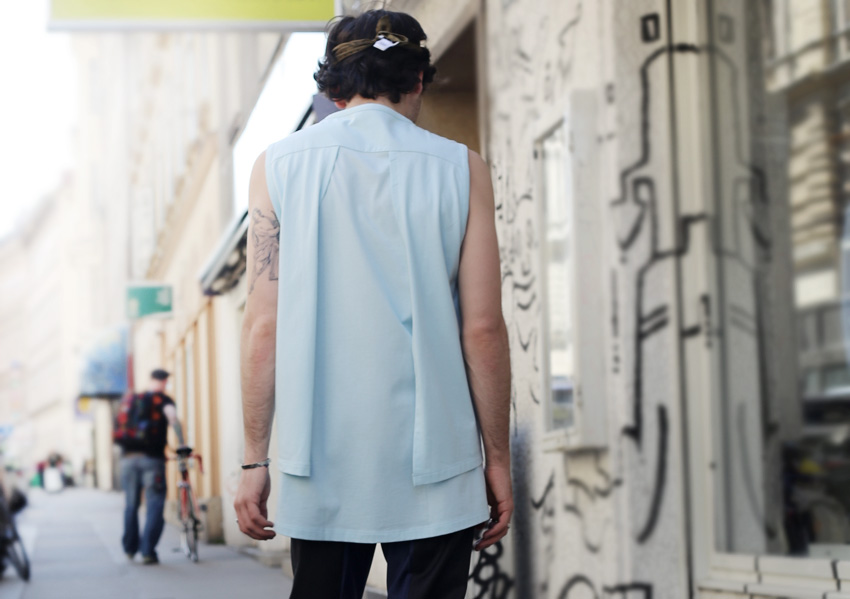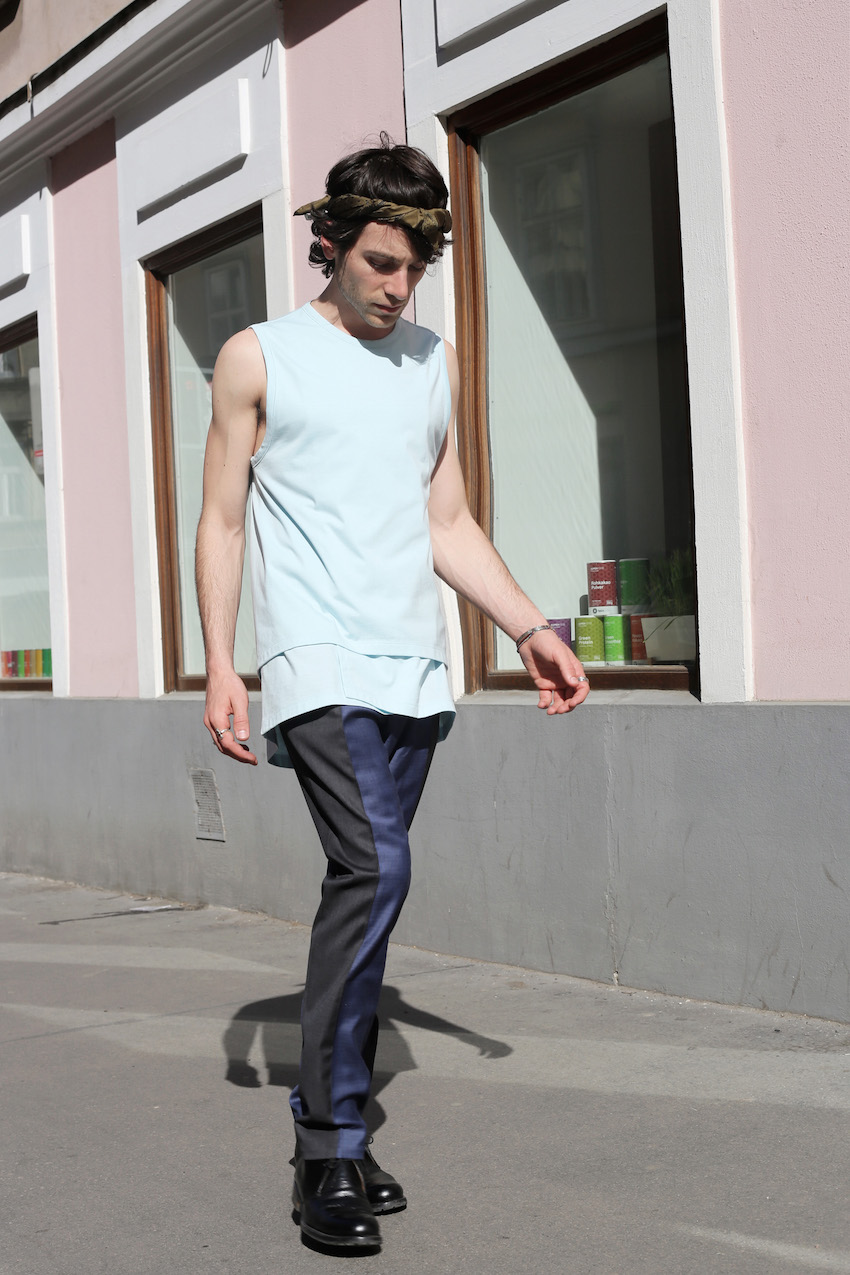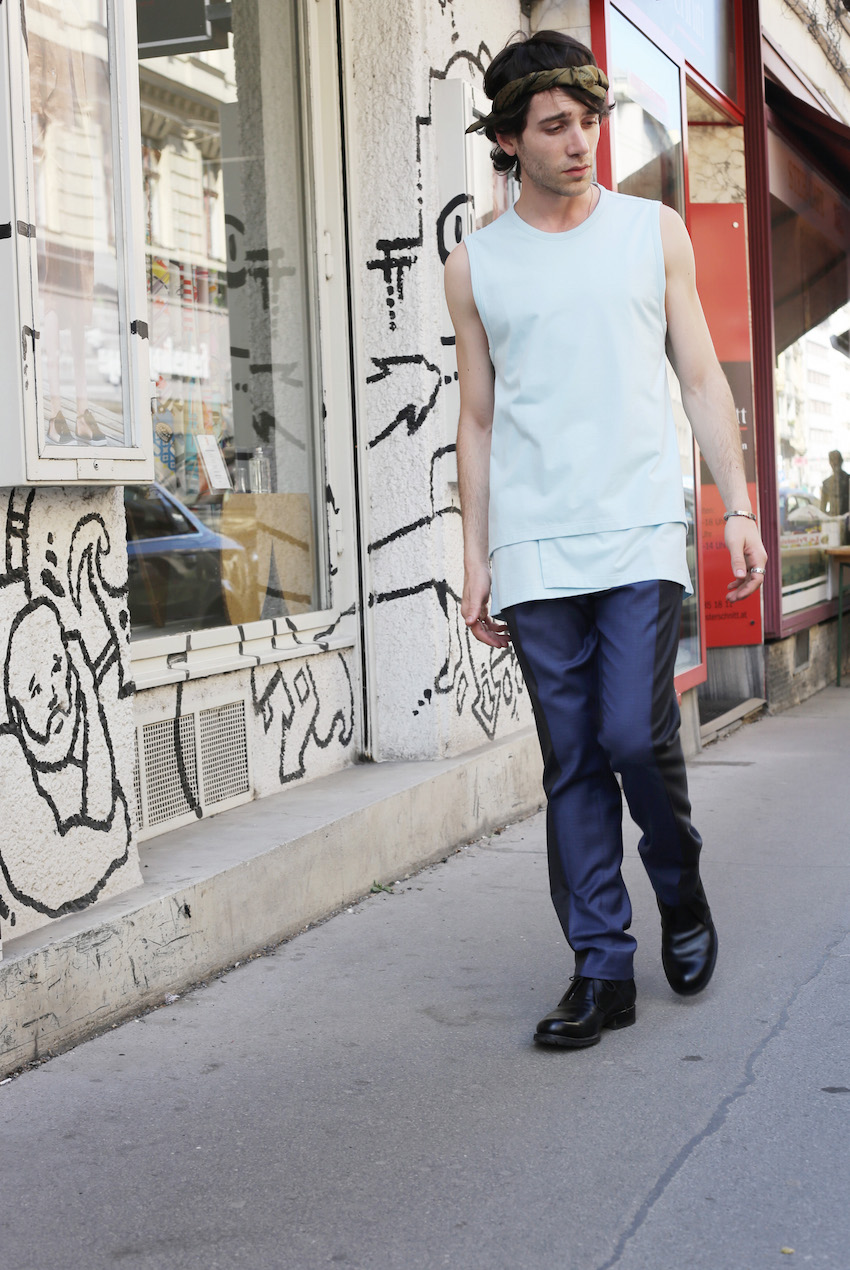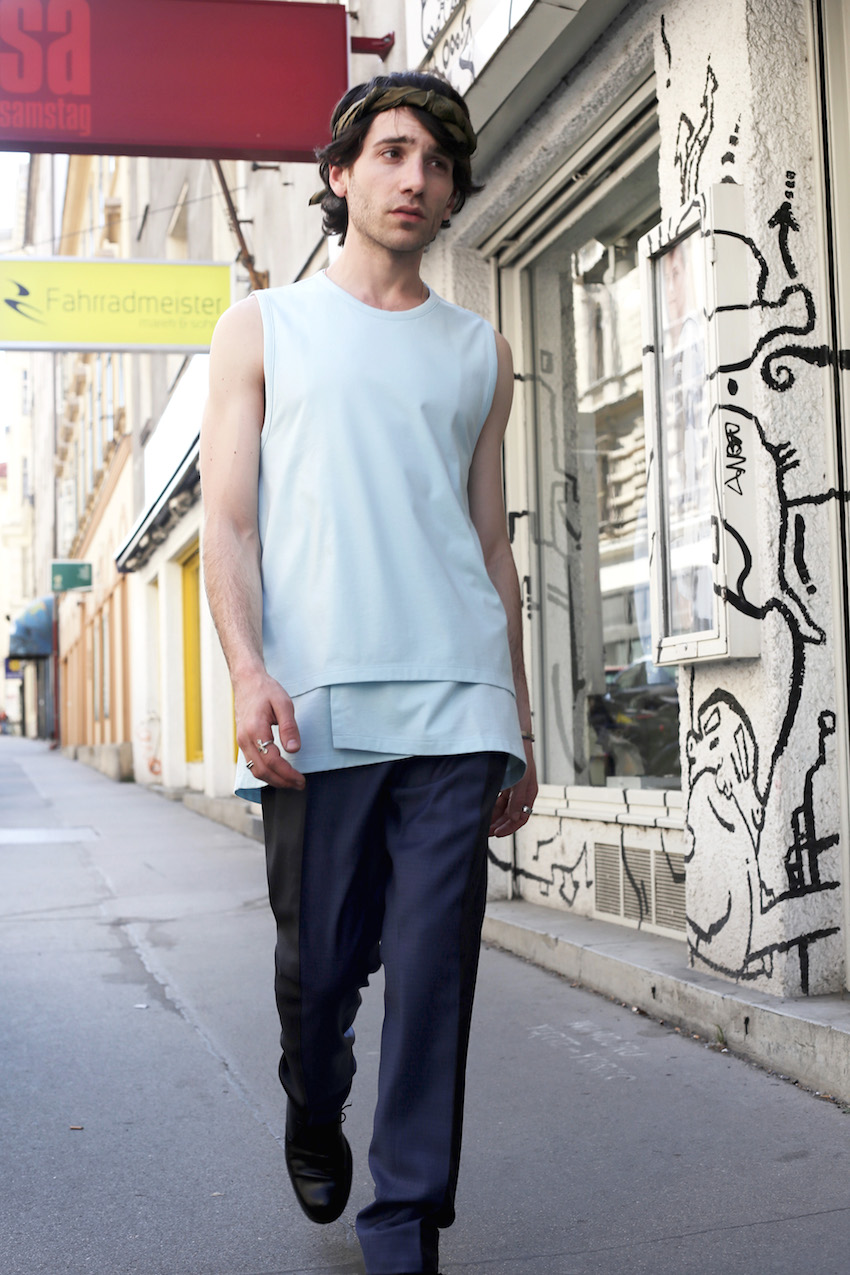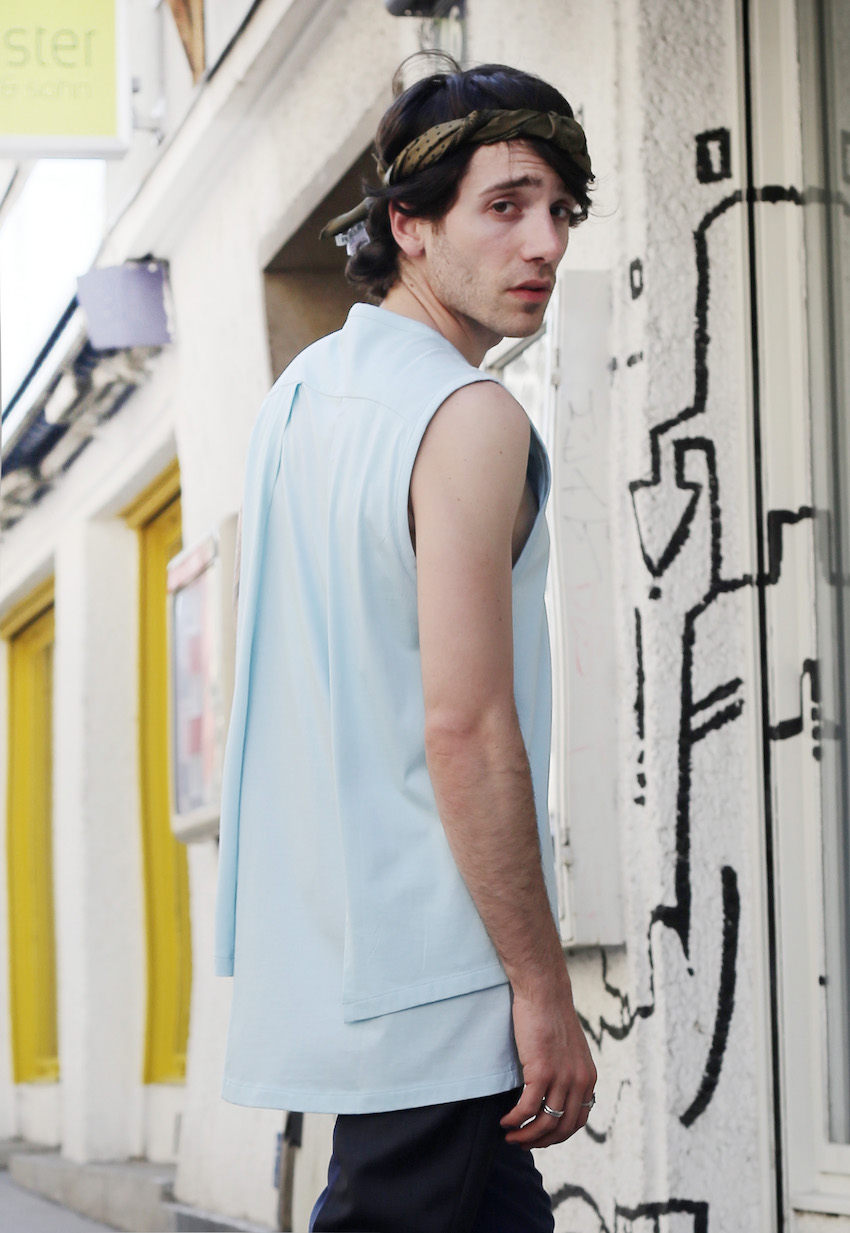 (Shirt: Nön by Kim/ Pants: House of the Very Island's/ Boots: Harris/ Silk Scarf: Reiss)
–  YOU MAY ALSO LIKE –
WHY HARRY STYLES IS THE NEW JAMES BOND
HOW TO GROW OUT YOUR HAIR OUT AND BE OKAY WITH IT: THE FIRST CUT