- style -
American Horror Story: Freak Show Impacts London Men's Fashion Week
The boys of Fall 2015 may run away to join the circus. Or are at least clad like they are.
01 . 11 . 15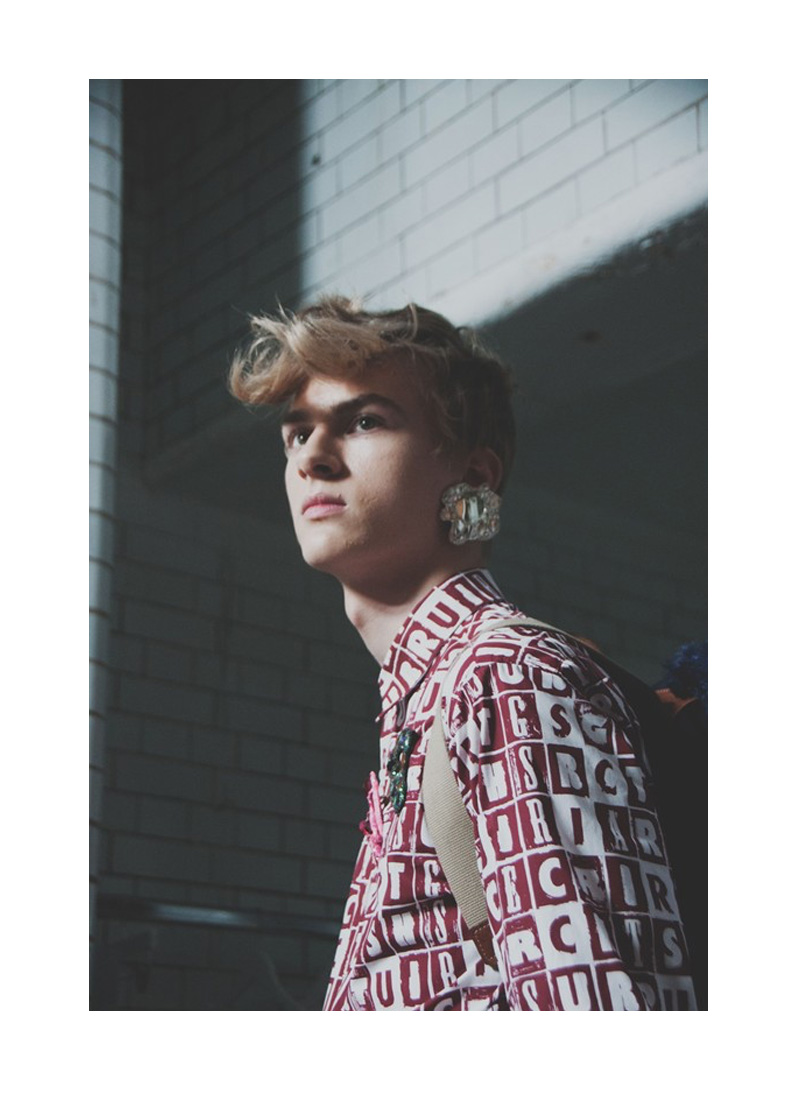 (Kit Neale) 
Jessica Lange's cool, throaty and self-possessed attitude has long influence the fashion industry, but is her new character, Elsa in American Horror Story: Freak Show now influencing menswear in London?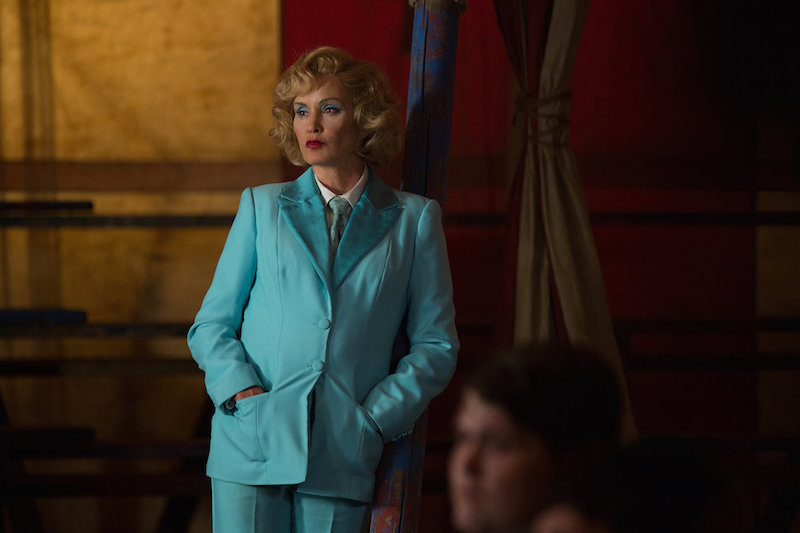 Lange is a fantastically twisted cocktail of sass, confidence and cigarette smoke. Like, Bette Davis, there is a gender defying edge to her and much for any identifying sex to learn. As I said before, gender is practically as irrelevant as trying to assign any collection made after the year 2000 with a single concrete time period; everything is fluid.
Which brings me to my point – Has Lange's steely character on FX series, American Horror Story: Freak Show, influenced the London Men's Fall/ Winter 2015 collections?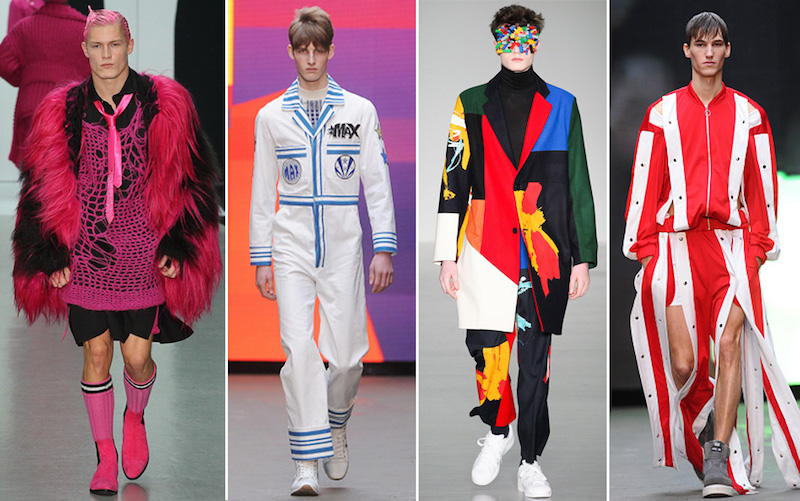 (Sibling, Topman Design, Agi & Sam, Christopher Shannon)
Over the past three days I have noticed a strong circus-themed trend emerging on the catwalks. Fashion boys, who dig Legos ran away to join the circus at the Agi & Sam show, Topman Design's '70s tinged lineup had glimmers of outlandish attitude and Christopher Shannon's boys walked the runway with candy-striped plastic bags over their heads.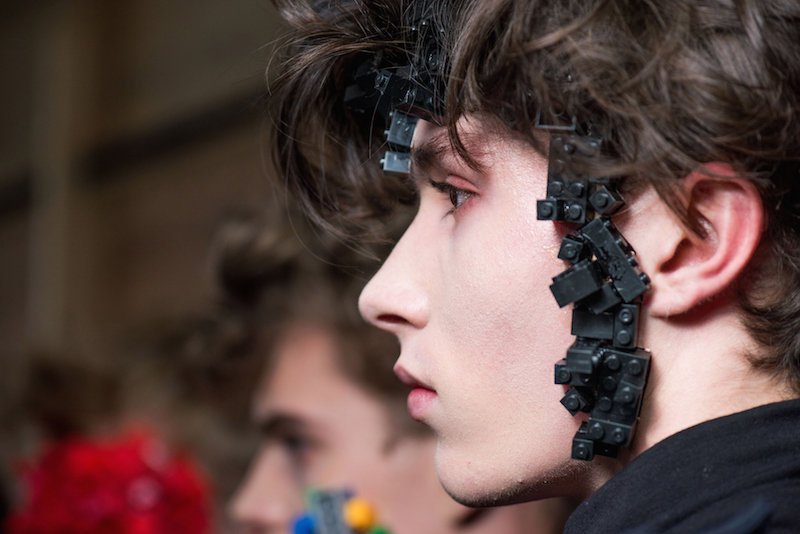 (Agi & Sam, Kit Neale)
Although many of these sartorial numbers are unwearable for some (they will most likely end up being the outlandish item placed in your digital cart that you will never buy. A stylistic secret of sorts. Hidden in your cart just a click away from joining the circus folk.) all of the bizarre details seem to speak to a larger idea. An anti-glamour aesthetic.
Like Jessica Lange, in and out of Freak Show, she wears dresses as if they were sweats and treats fur coats with the same regard one would a parka. It's less about the clothes, more about the attitude. A step away from a veiled glamour and closer to self expression.
With that said I am happy to report that dressing for yourself is trending for fall/ winter 2015 amongst the fur lined parkas, '70s-inspired threads and legos.