- style -
Inflatable Jackets Hit The Runway At Christopher Raeburn's Fall 2015 Collection
Anyone else thinking of Jaws?
01 . 11 . 15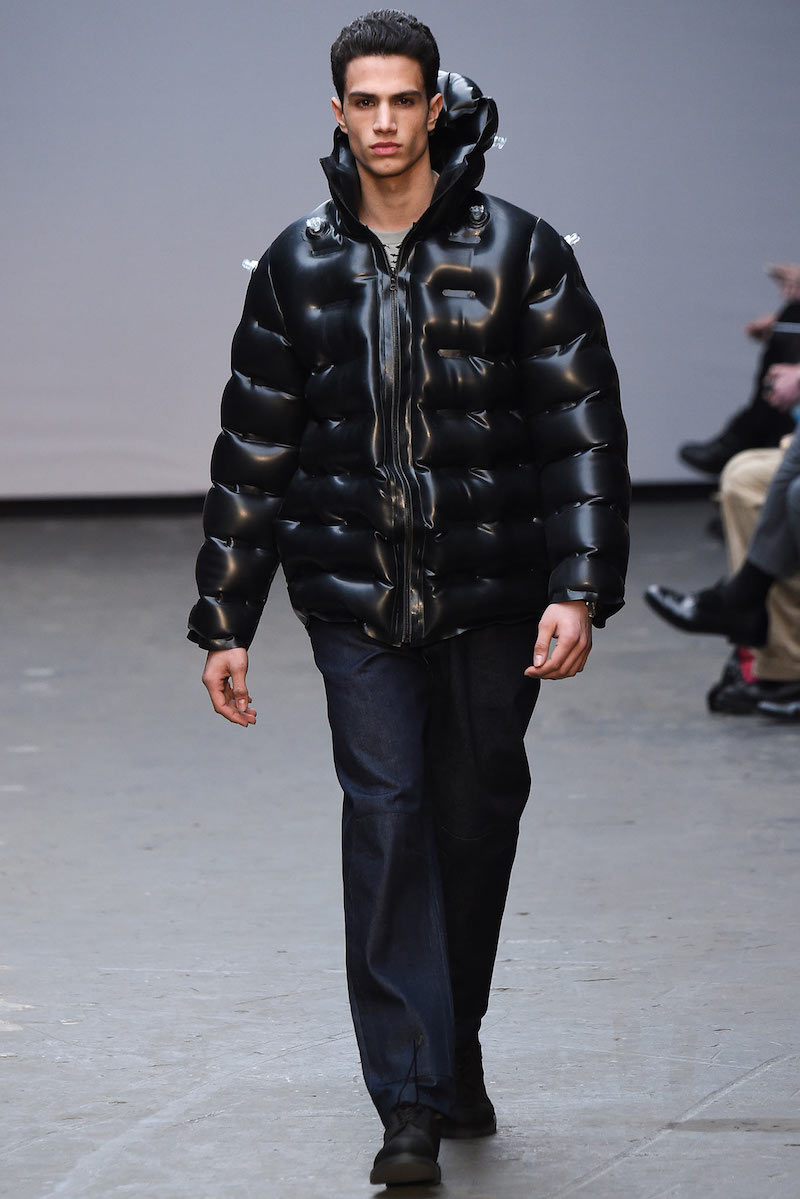 As the techno soundtrack progressed, Christopher Raeburn's Fall/ Winter 2015 inspiration became clear – it was all about inflatable boats this season.
As the booming soundtrack of crashing waves and dubstep penetrated the space I couldn't help but this of Robert Redford in All Is Lost and if he had a couple of these items with him during his voyage, perhaps he would have made it, or at least looked good as he met his end.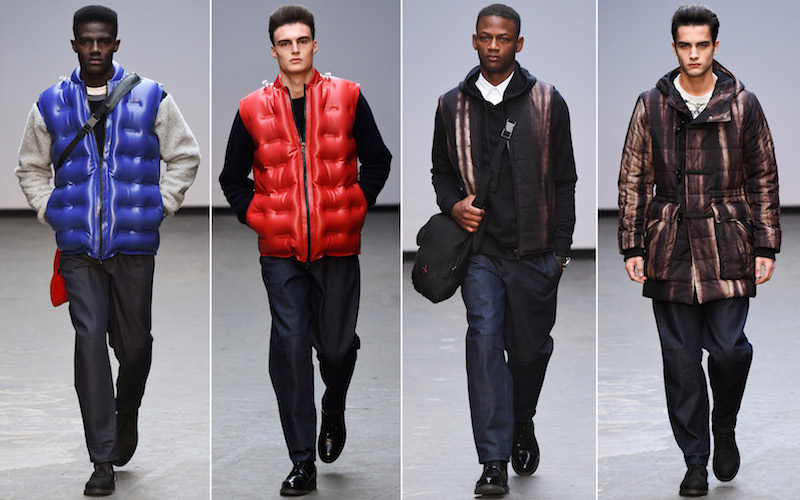 The approachable collection did bring about the thought of endurance and self-protection. The idea of rescue took form in the way he redefined what utility wear means for next fall.
Stand out items included inflatable rubber puffer jackets, rugged yellow parkas, boxy jean jackets and zippered sailing bags in the shape of a Great White. Shark printed knits, bold colors and elegant quilted fabric helped to give this lifeguard inspired attire a modern edge.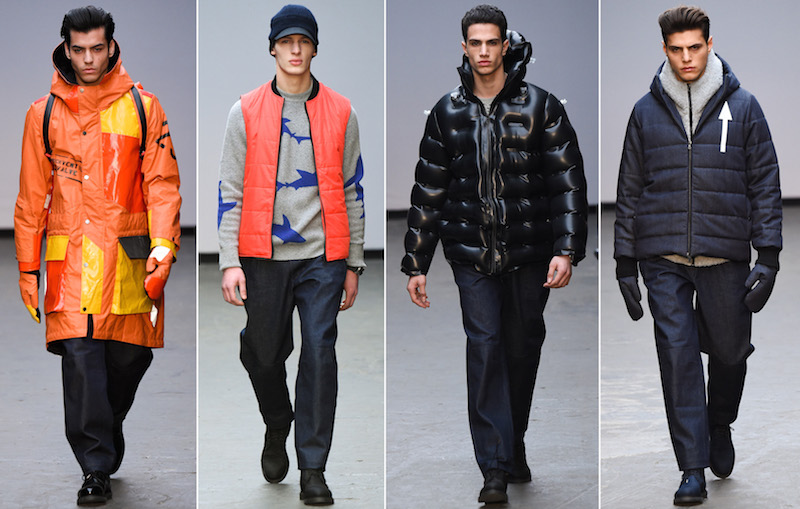 Unlike some of his London peers, (predominantly the ones that encourage running away to join the circus) Raeburn seems to have a clear idea of what men need come fall and winter. And what they need is an inflatable puffer jacket and 25-man life raft.