- style -
Blue Velvet
It was painful, terrible and shameful.
07 . 13 . 16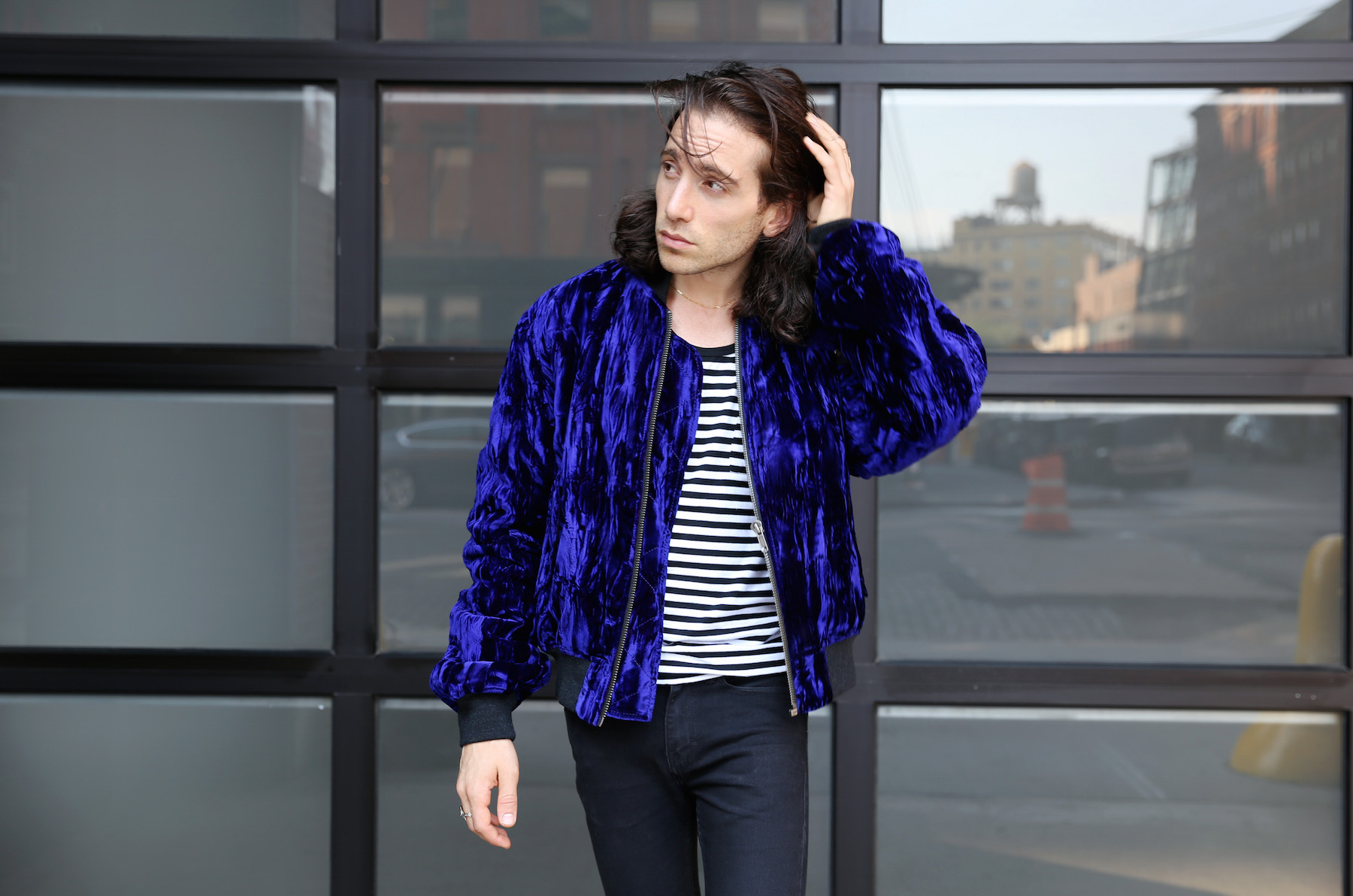 Idea: Wearing a blue velvet bomber at #NYFWM in July.
Theory: It's a killer look that must be worn now. Fall is too far away.
Reality: A thousand scolding needles of death are shooting into your chest and you will probably die if you go one step longer.
Yes, I wore at blue a blue velvet bomber at #NYFWM in July. It was hot, slightly painful, wet and shameful. But I loved every minute of it.
You know those fall bombers that are released in the July and just taunt and tease you all summer long with there wonderful charm? They poke and call to you begging you to wear them now. "Brave the heat'" they say, "sweat is natural and allows you to lose weight." One blue bomber by Haider Ackermann is one such siren for me.
There are too many bombers floating around this world that offer the following self-important advice: "80% of life is showing up in a great jacket."
In short, life is too short to wait. Wear you favorite looks now and figure out a way to make it work. For me that's taking air-conditioned Ubers and staying indoors. Because the reality is, summer in the city is hot, but it's freezing indoors.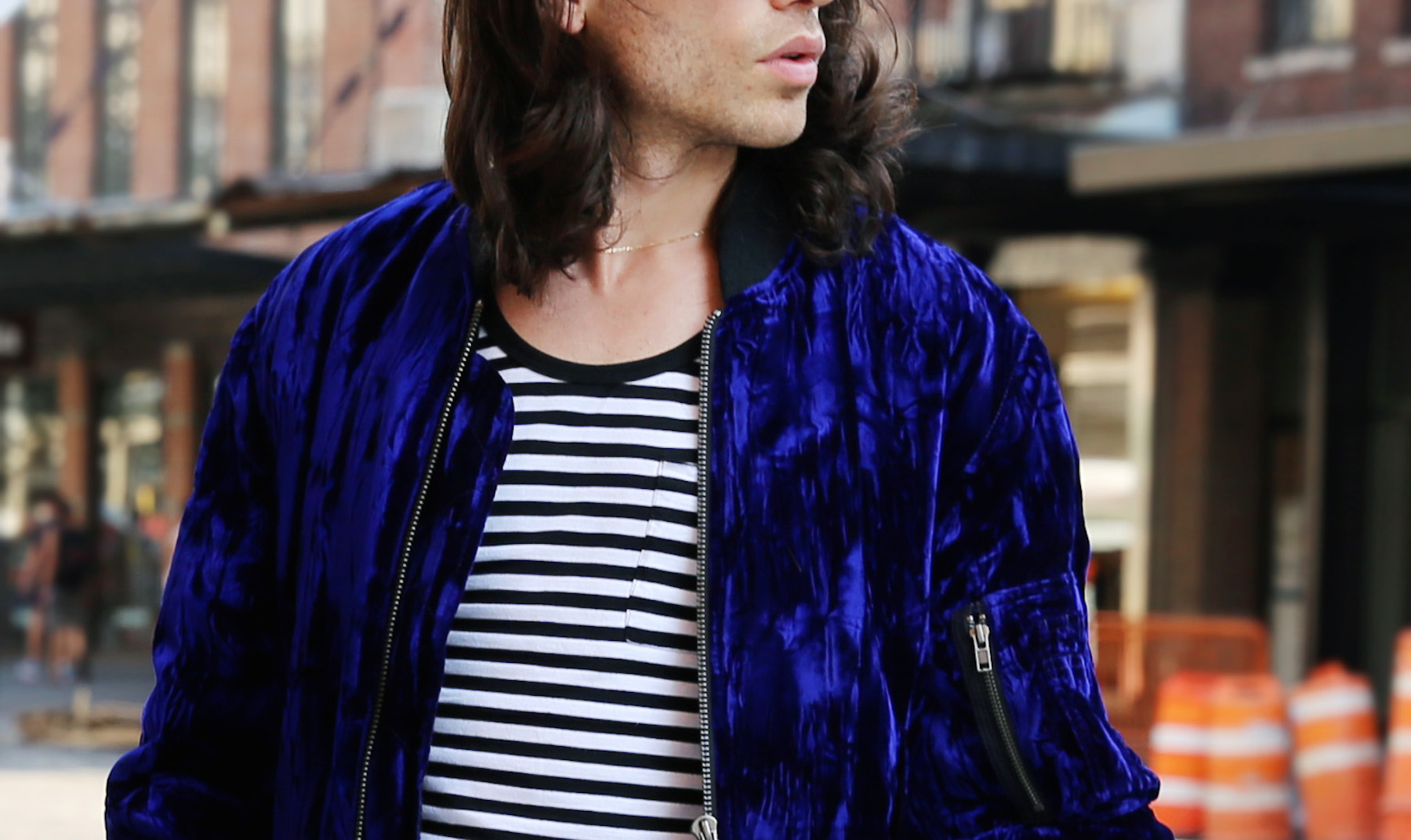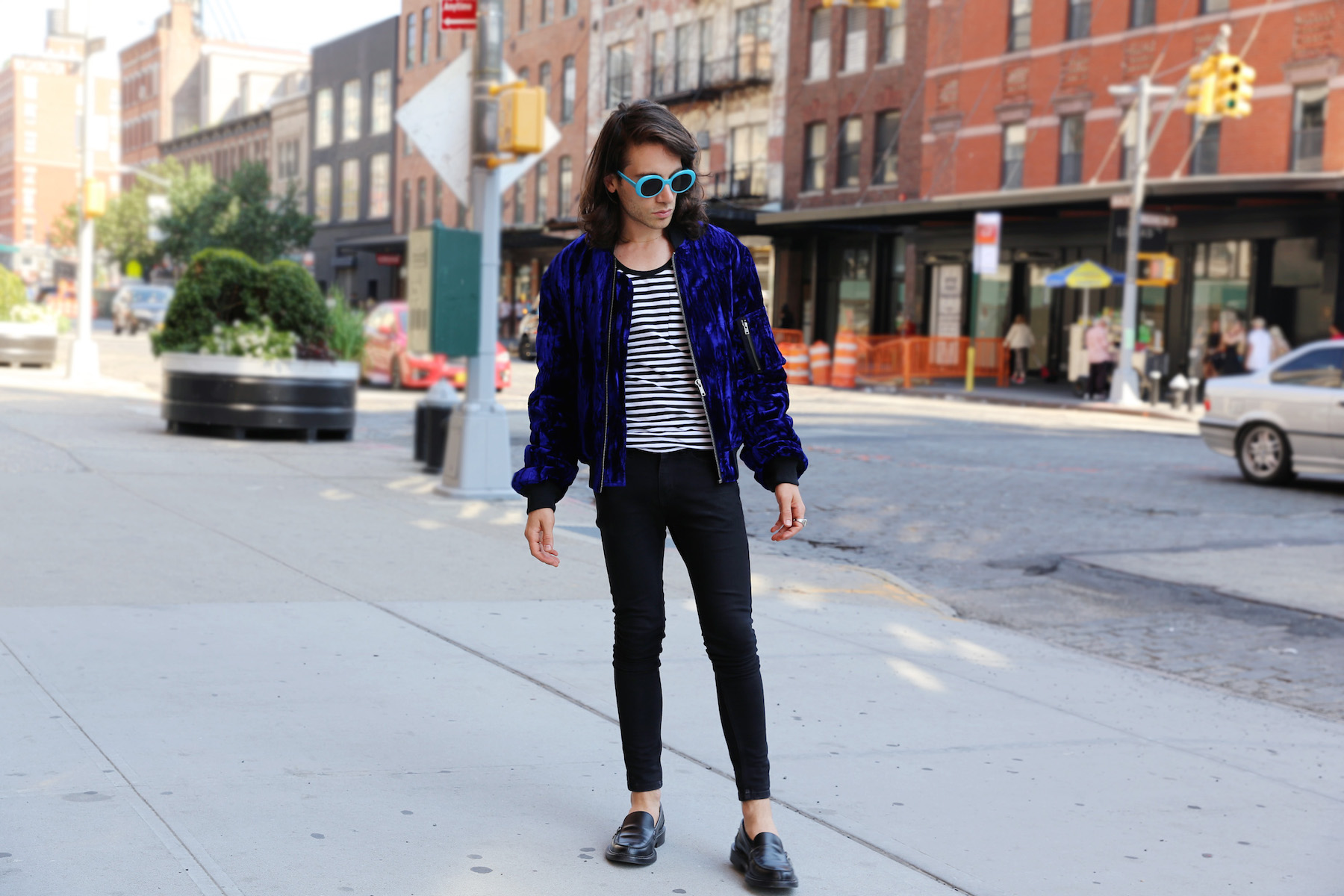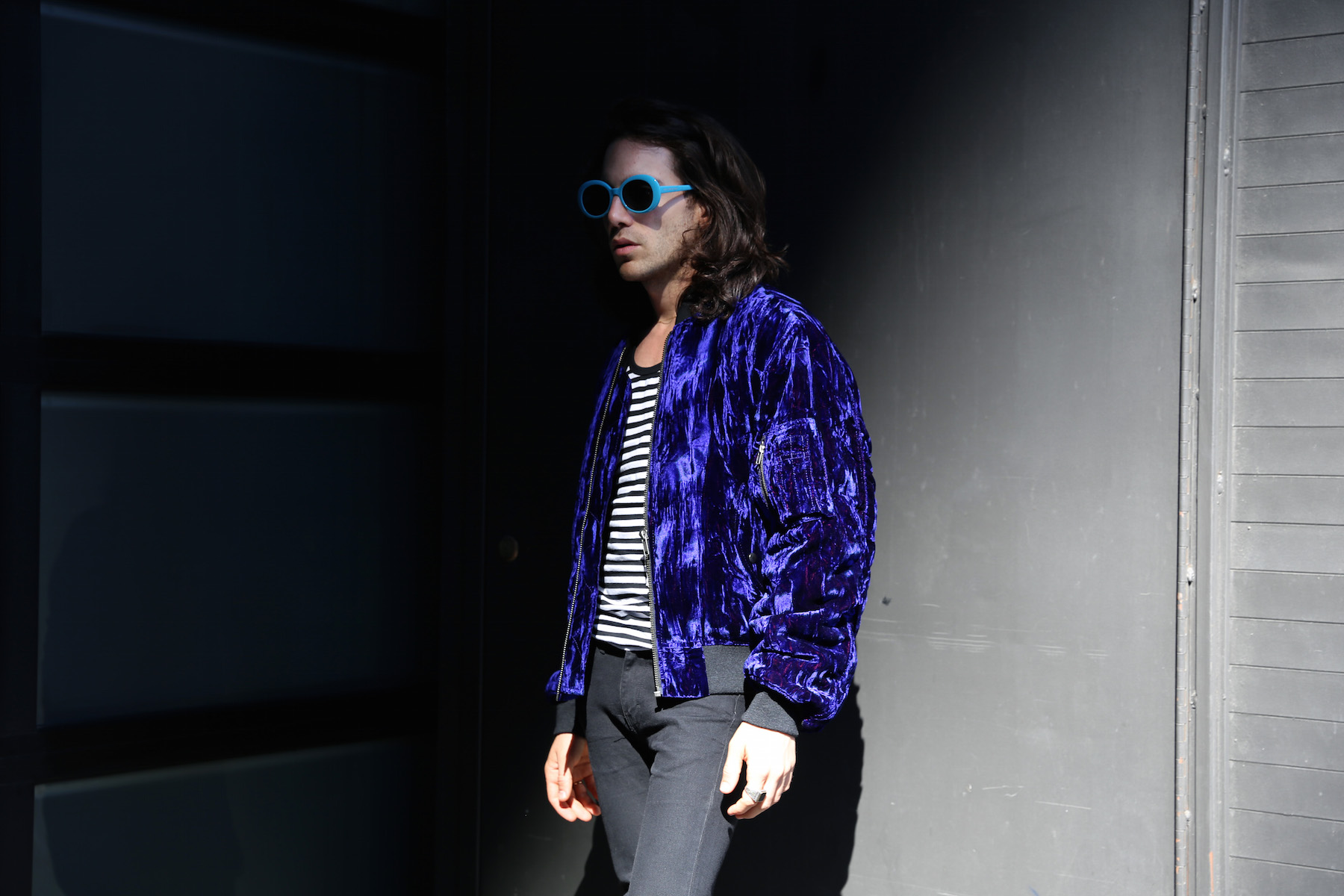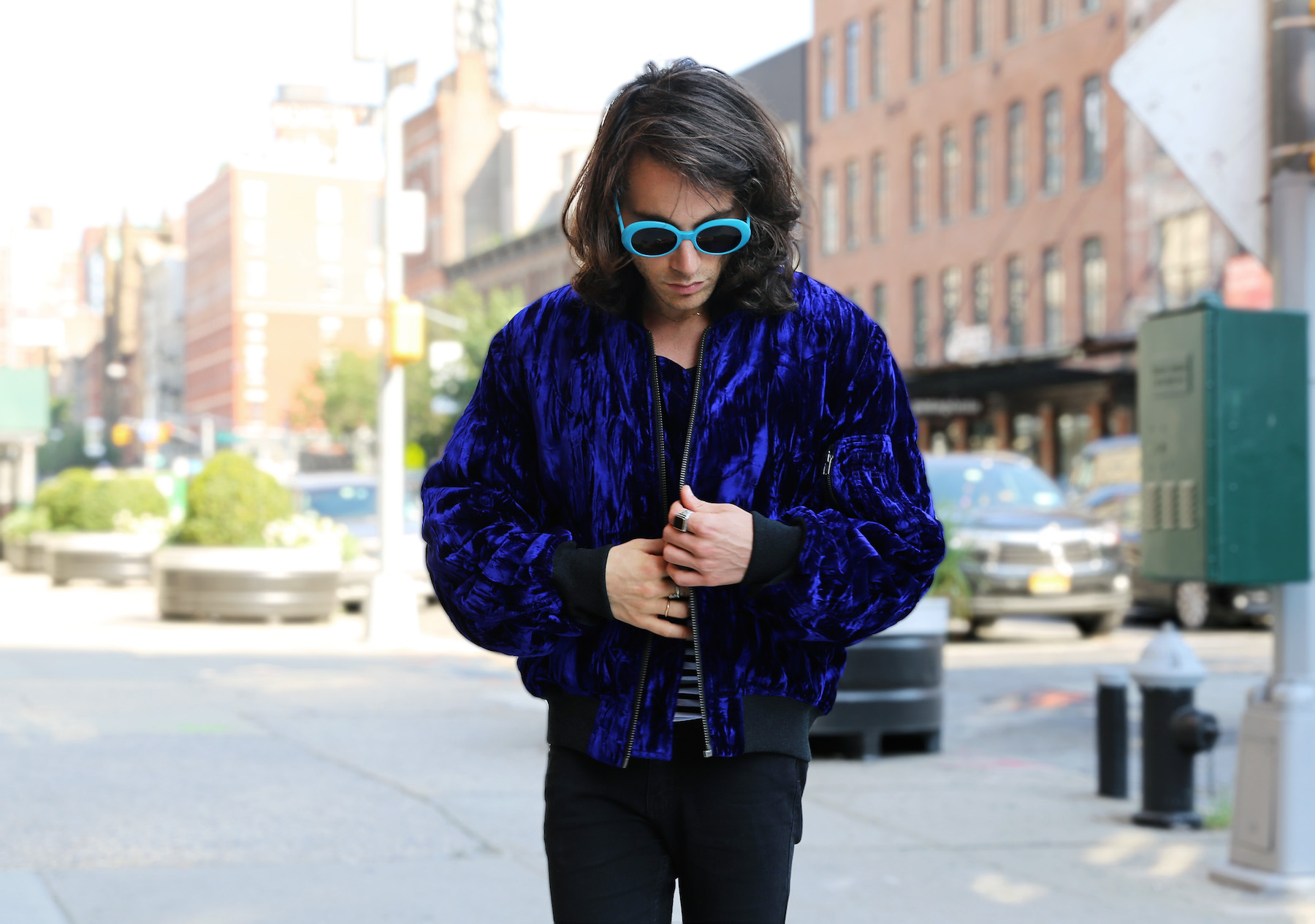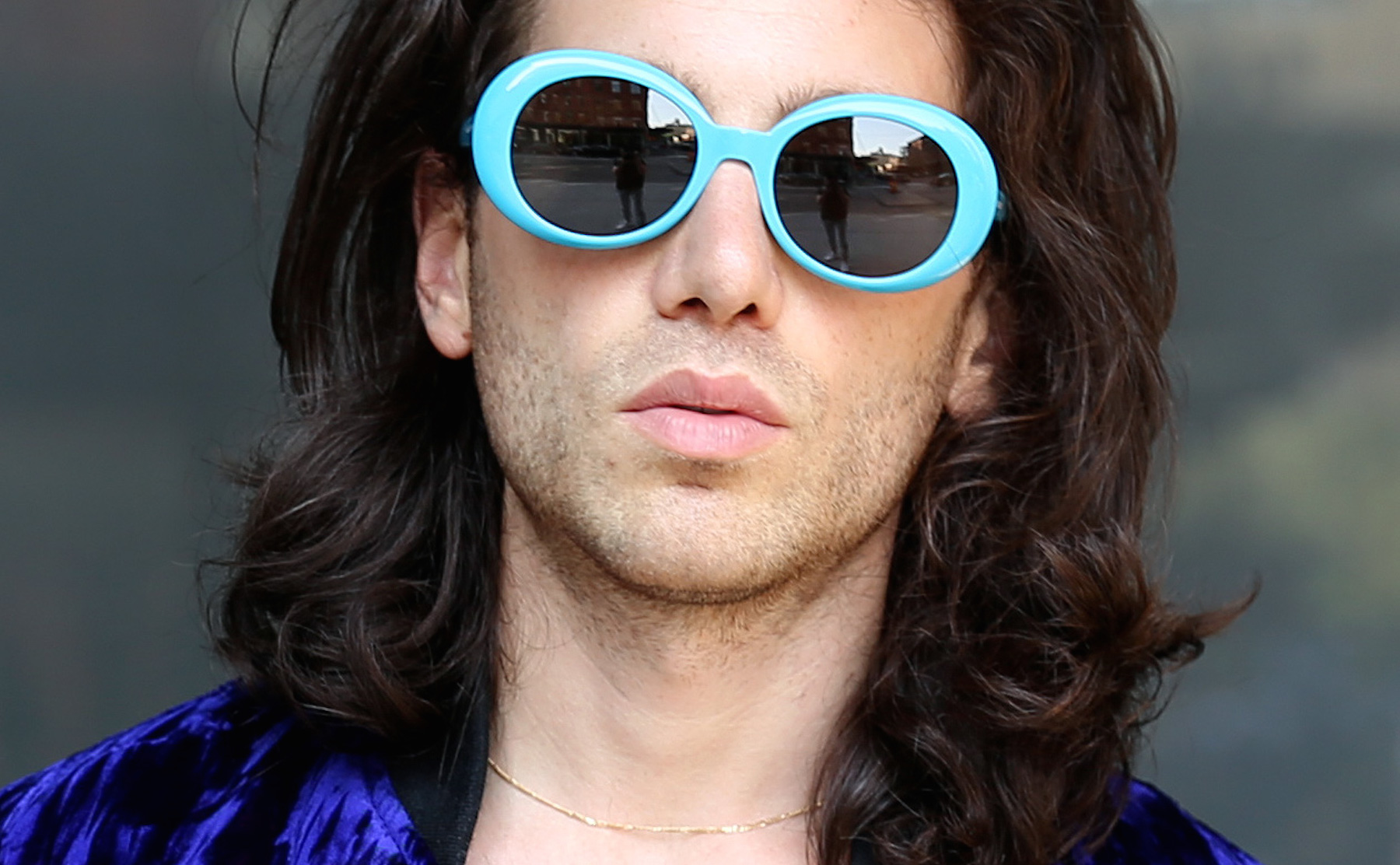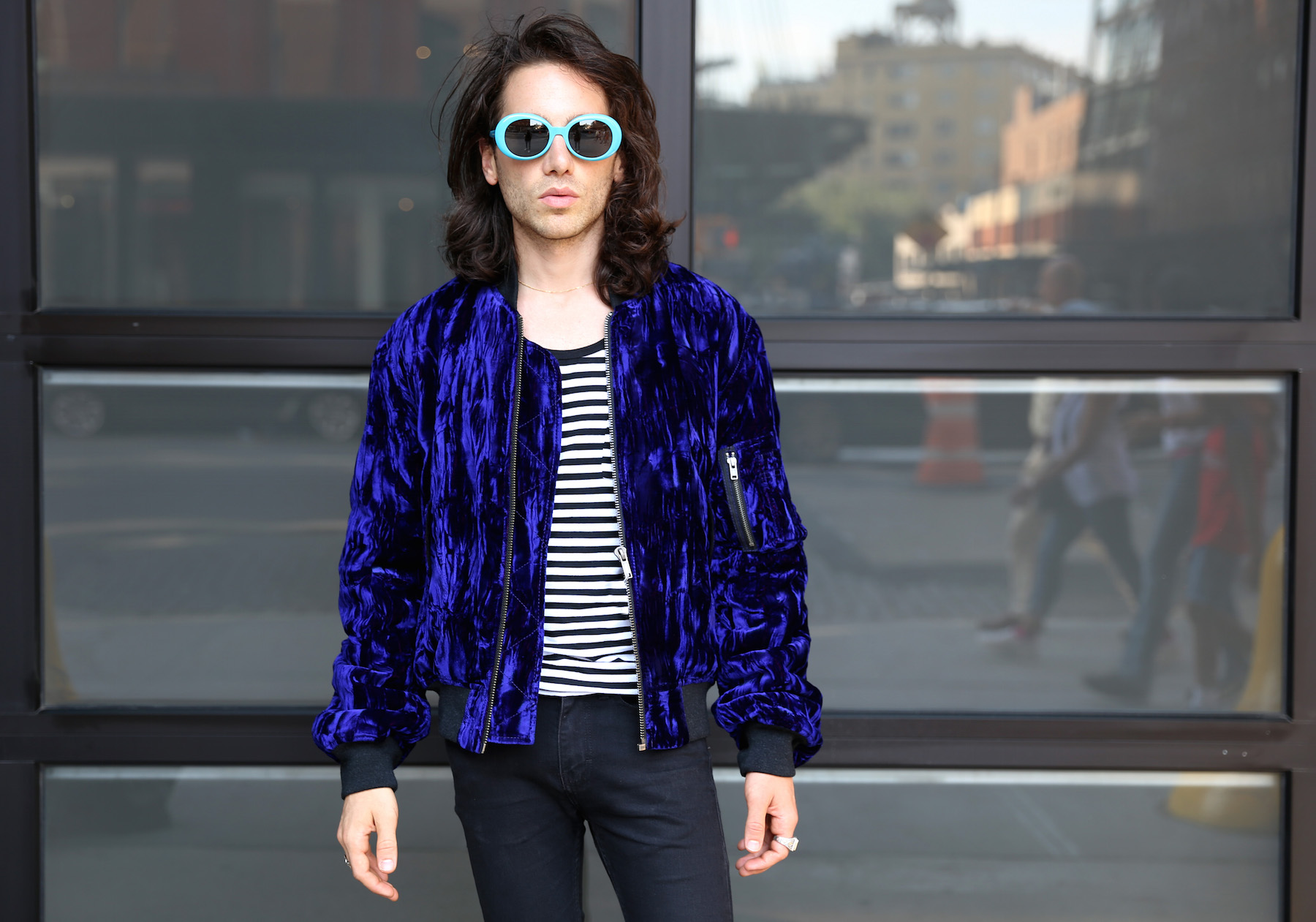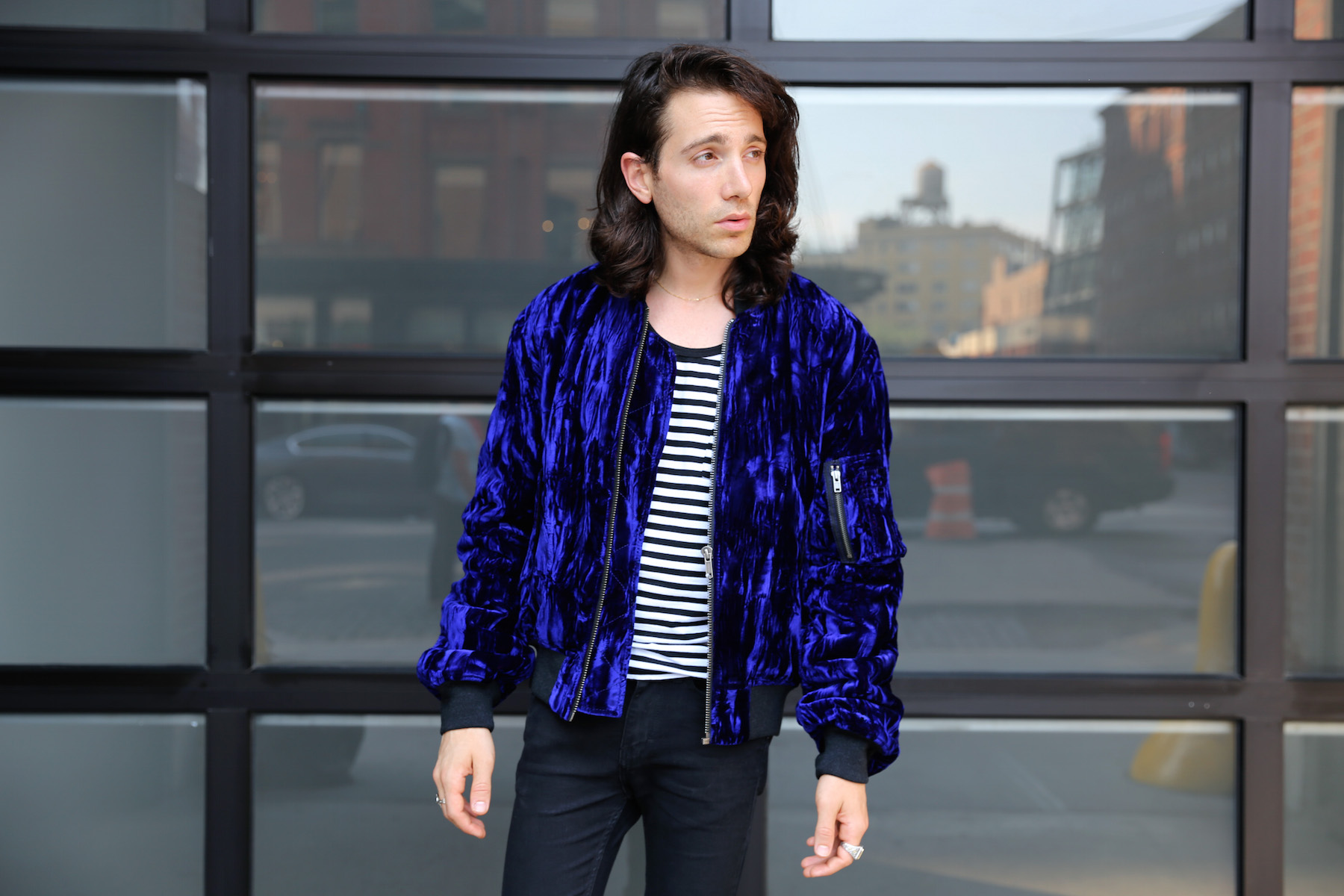 (Jacket: Haider Ackermann/ Shirt: Haider Ackermann/ Pants: A.P.C. / Shoes: Acne Studios/ Sunglasses: Saint Laurent)