- style -
Why I Love a Pink Suit
Why does the pink suit, so unwearable to those of us who aren't Brad Pitt or ASAP Rocky?
08 . 30 . 18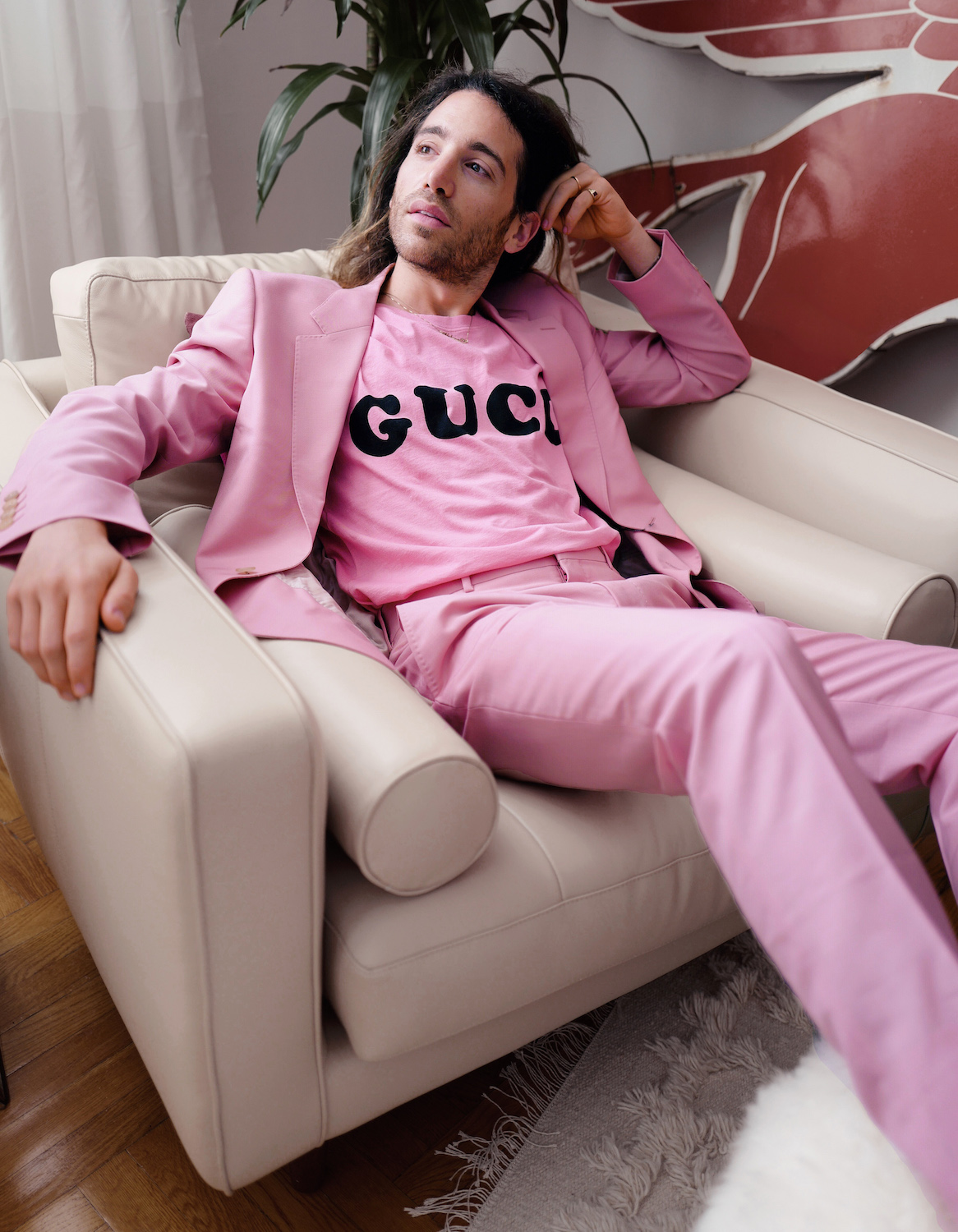 There's a picture of Brad Pitt that I've been thinking about lately. Brad rocking a pink suit at the in 'Inglorious Bastards' Photocall At Cannes Film Festival years ago. To me this look is the ideal in summer chic. I got to thinking – why does the pink suit seem, so unwearable to those of us who aren't Brad Pitt? A pink suit is the perfect blend of practical and fanciful, androgynous and strong. I also love its Legally Blonde subtext. Pink is a power color and when you go full on monochromatic pink you are challenge the energy of the universe.
A pink suit maintains that pleasing-to-the-eye softness, but without the over-played infantilization of a tan suit. It's both nostalgic and modern. It has zest, energy, optimism.
To rock the look I went for a pink suit and paired it with a slightly darker pink t-shirt. The black "Gucci" logo helps to ground the look. This is a look that can easily take you from the fleeting, last moments of summer right into fall!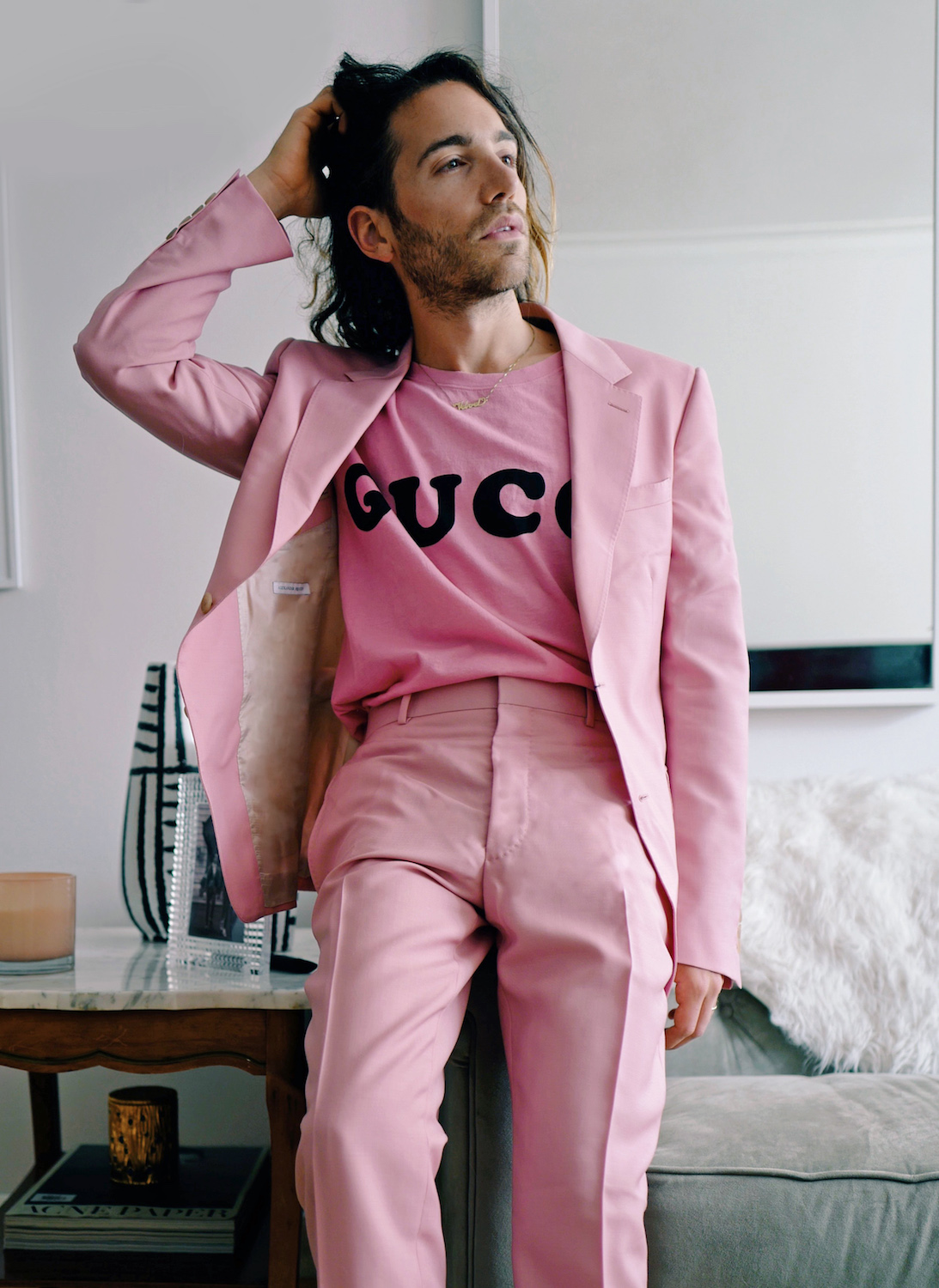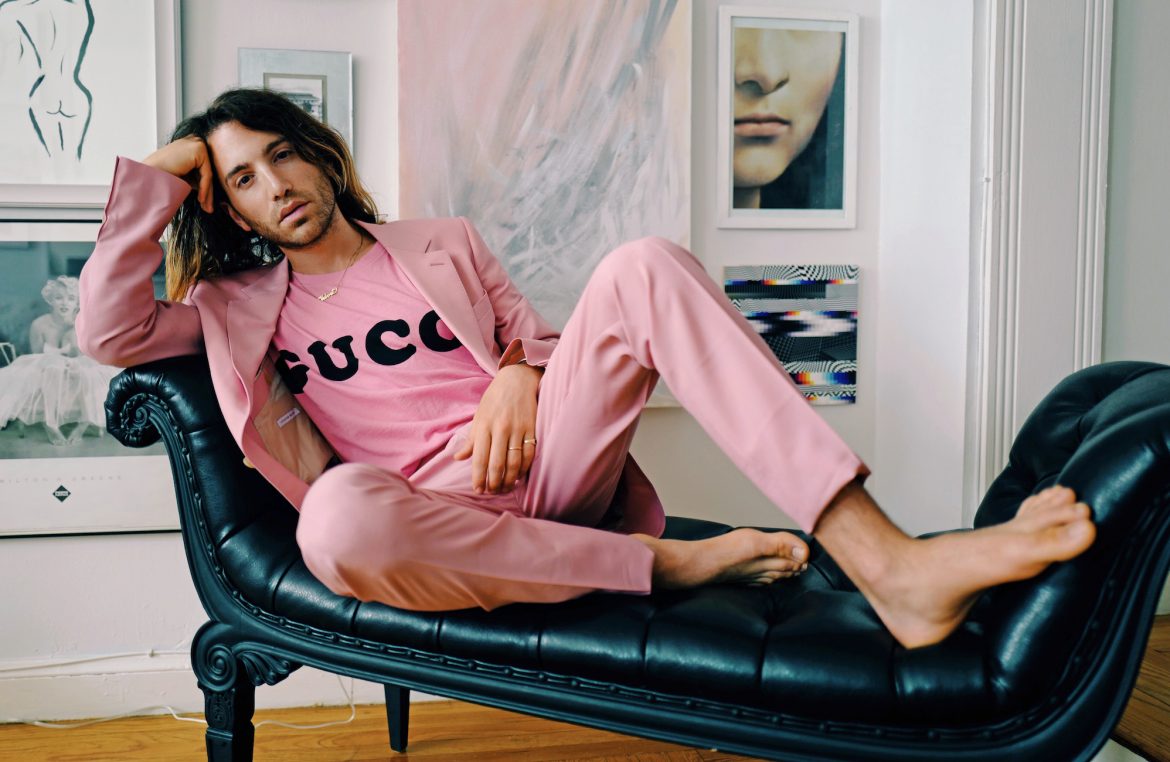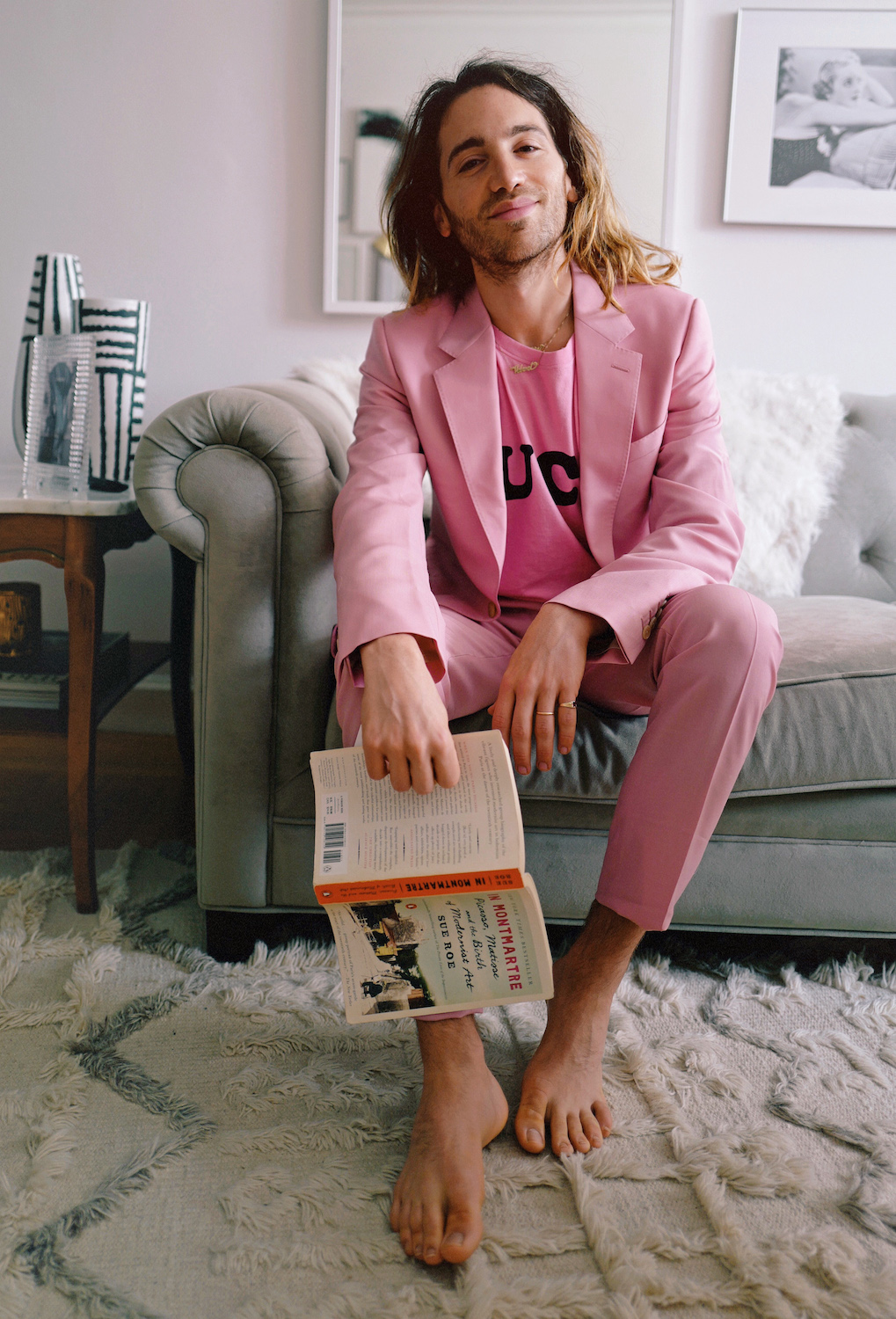 (Suit: Alexander McQueen/ Shirt: Gucci)