- style -
Fringe Like Jagger
Hello, my name is Gregory and I am a fringe-aholic.
04 . 27 . 15
You may recall that the last time the 70s happened this hard it was, in fact, the 70s. Four major things were happening: men with long hair, Jagger, Richard Nixon's resignation, and fringe.
The Seventies were a time of chaos and revolution. It was this crisis and upheaval that bred free creativity. I don't want to give you a history lesson and I'm not wasted enough to give one, so let's talk about groovy fashion and fringe.
Why are designers so inspired by a wardrobe that has gone before? And by clothes that, in some cases, we already own from a thrift store purchase- those dusty coating, moth-bitten numbers. And what's with all the fringe we are seeing this season?
Every designer has a different perception of what nostalgia looks like. For Saint Laurent it meant unleashing a psych rock attitude and for Topman Design it was all about groovy threads and a bohemian flare. Personally my favorite always includes the following three attributes: fringe, suede and baggy trousers. We're no longer on the cusp (or should we say, fringe) of the trend – designers have taken things to a whole new border line.
This Paul Smith shirt seems to take charge of the future of fashion with one eye on the past. Capitalizing on both the retro denim an fringe trend the look still manages to feel relevant to the present.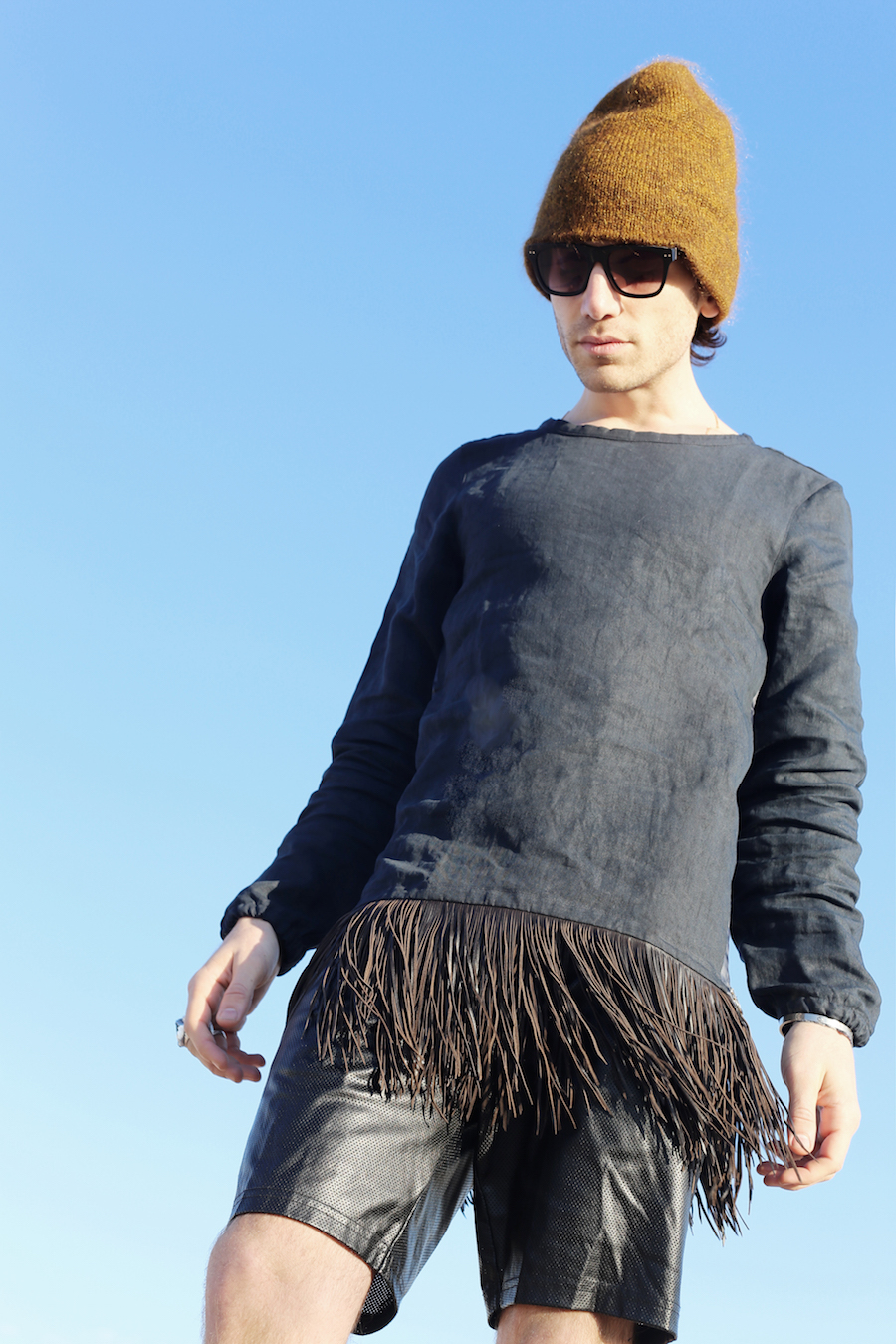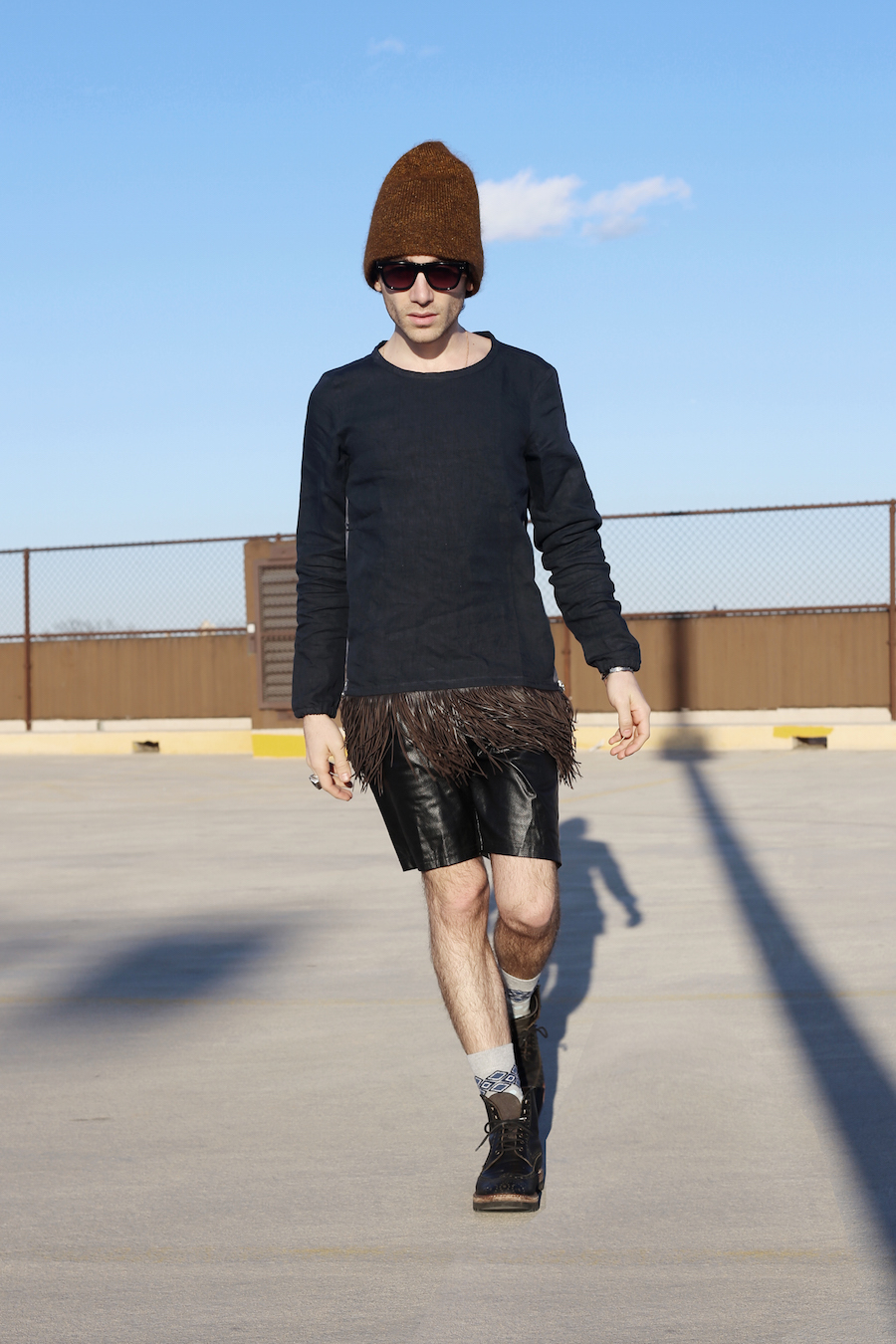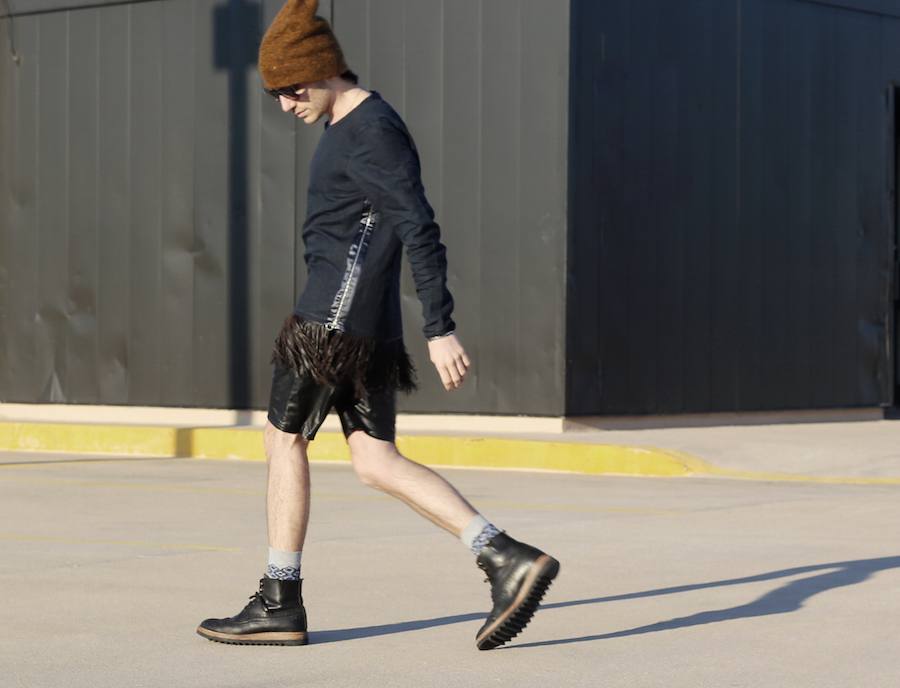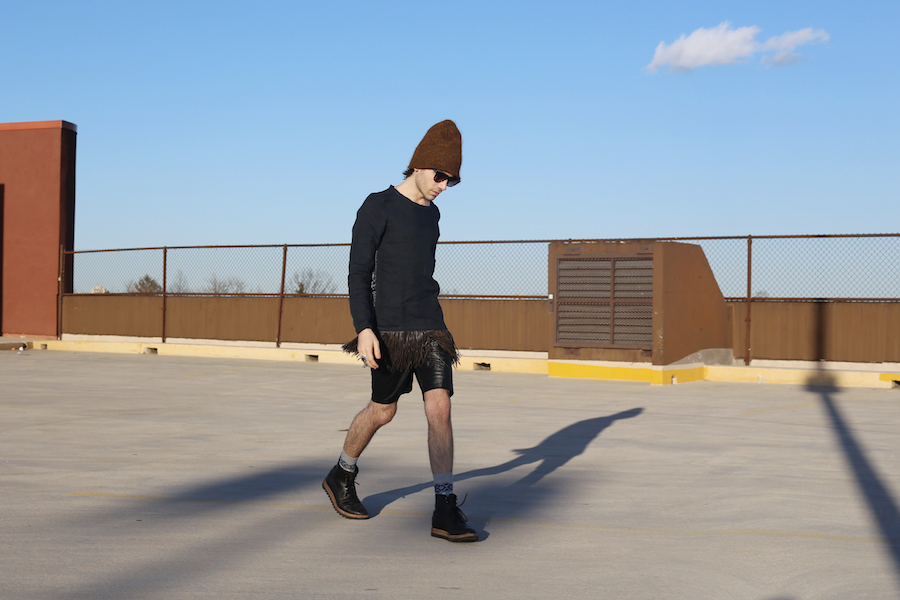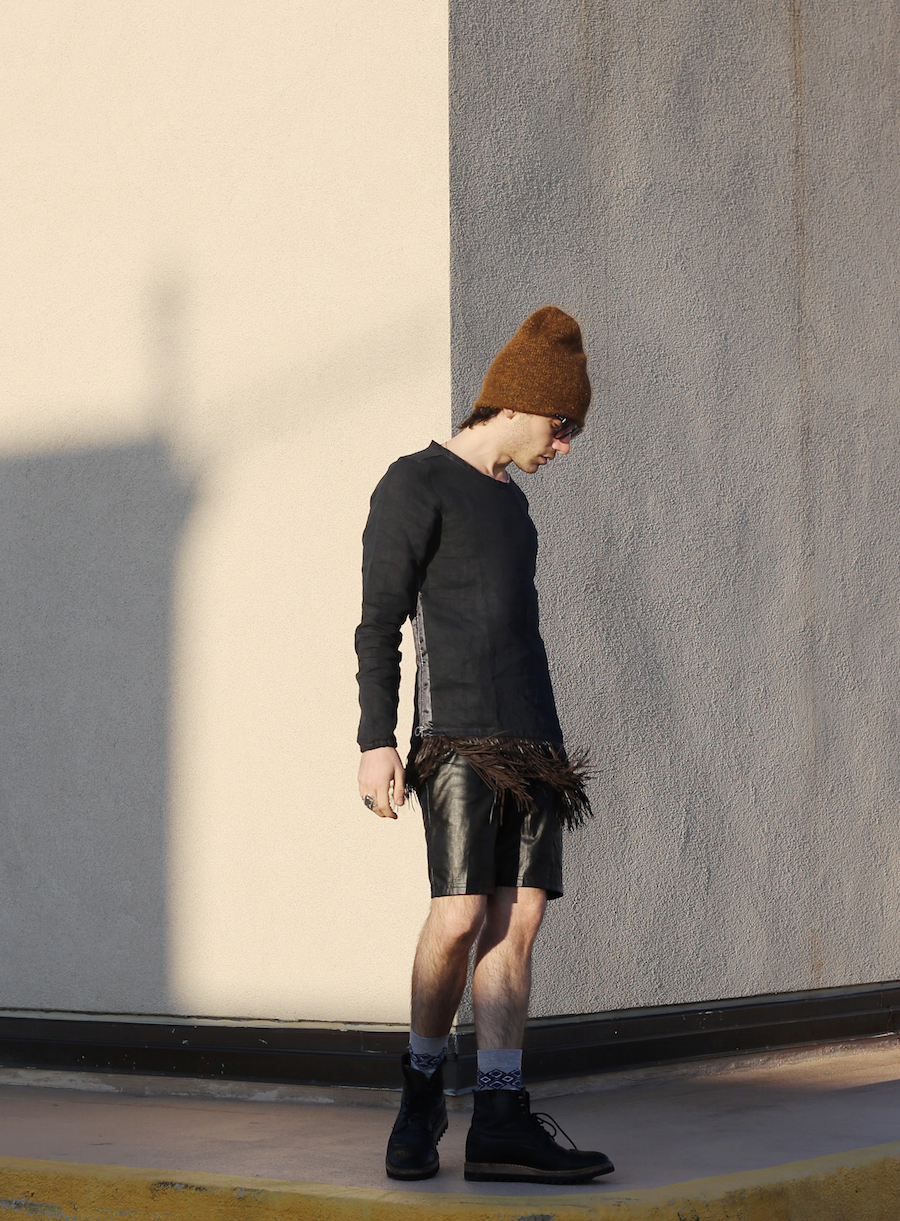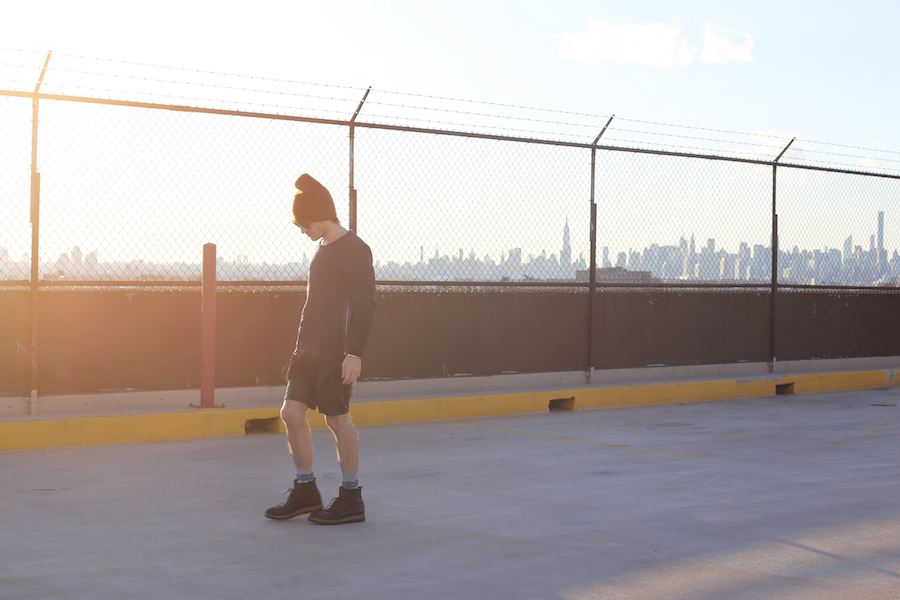 (Shirt: Paul Smith/ Shorts: Topman/ Hat: Acne Studios/ Socks: Topman/ Boots: Sutro/ Sunglasses: Tommy Hilfiger)  
– YOU MAY ALSO LIKE –
HOW TO: DRESS FOR FALSE SPRING
 TRYING THE PHARRELL LOOK: A PINK COAT