- style -
Happy Together
Can you actually dress your way into a better mood?
04 . 03 . 17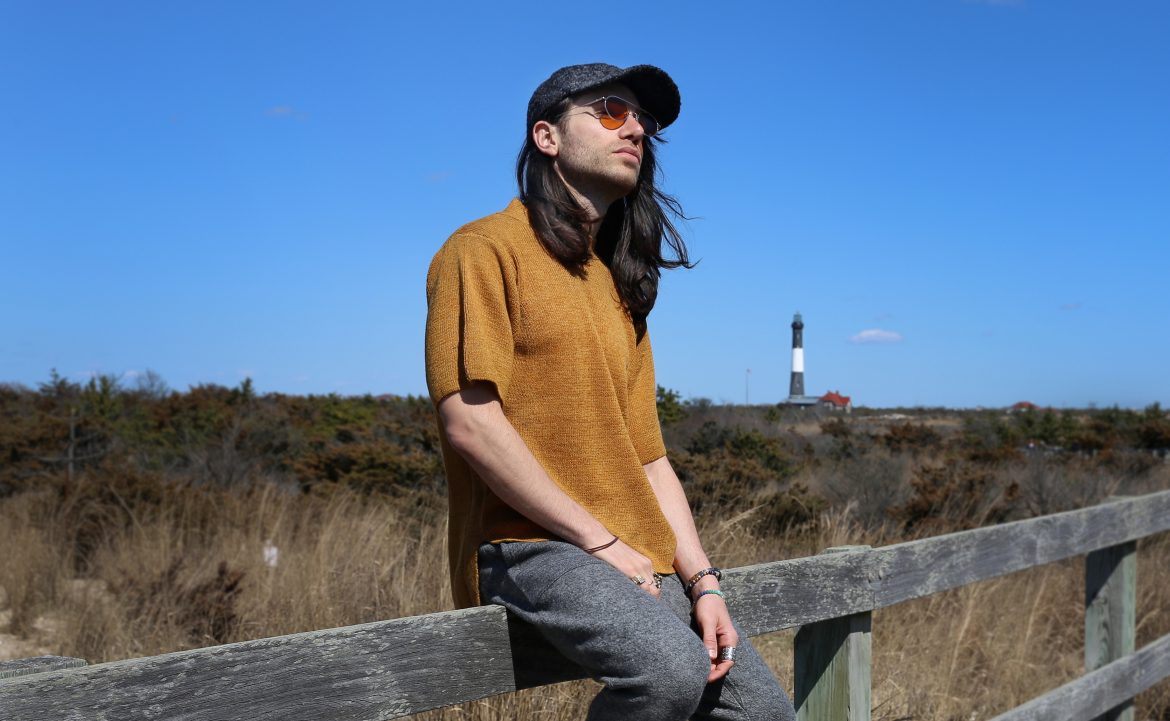 Is that my heart beating or did you just burp? Maybe it was both — acid reflux can do that to a guy who lives on coffee and wine, and this sweater I am discussing today is like Sriracha for closet, mind and soul. We are going to need to raise our PH levels after this one.
As usual, here at Oyster Colored Velvet we ask the hard hitting Questions. Today it's – Can you actually dress your way into a better mood?
Answer: Yes, as it turns out a light sweater you can wear all spring and into summer actually can make you happy. Or at least smile while you're strutting down the street like you're on the Rupaul Drag Race Runway.
As temperatures rise one of my favorite things to do is leave the house without a jacket. Call me rebel without a coat. After experiencing winter in NYC a cool 60 degree day can give the illusion of a sweltering 85 degrees. It's the best time of year to show off a new sweater, and this new golden Acne Studios short sleeve sweater is giving me all the feels today.
Pair your sweater with elevated sweatpants and kicks for a cool soccer dad look. Take the look to extreme and rock a baseball cap and sunglasses with round color lenses. Here I went for a shearling hat from Topman and orange sunnies also from Acne Studios.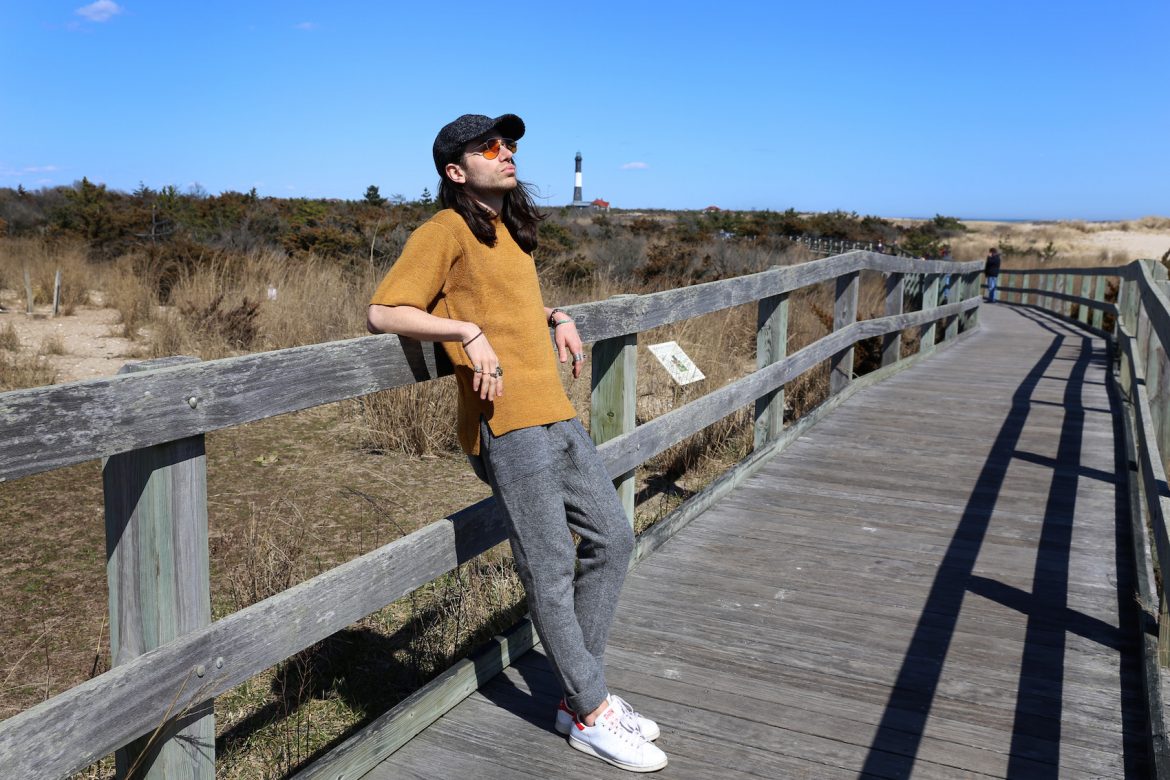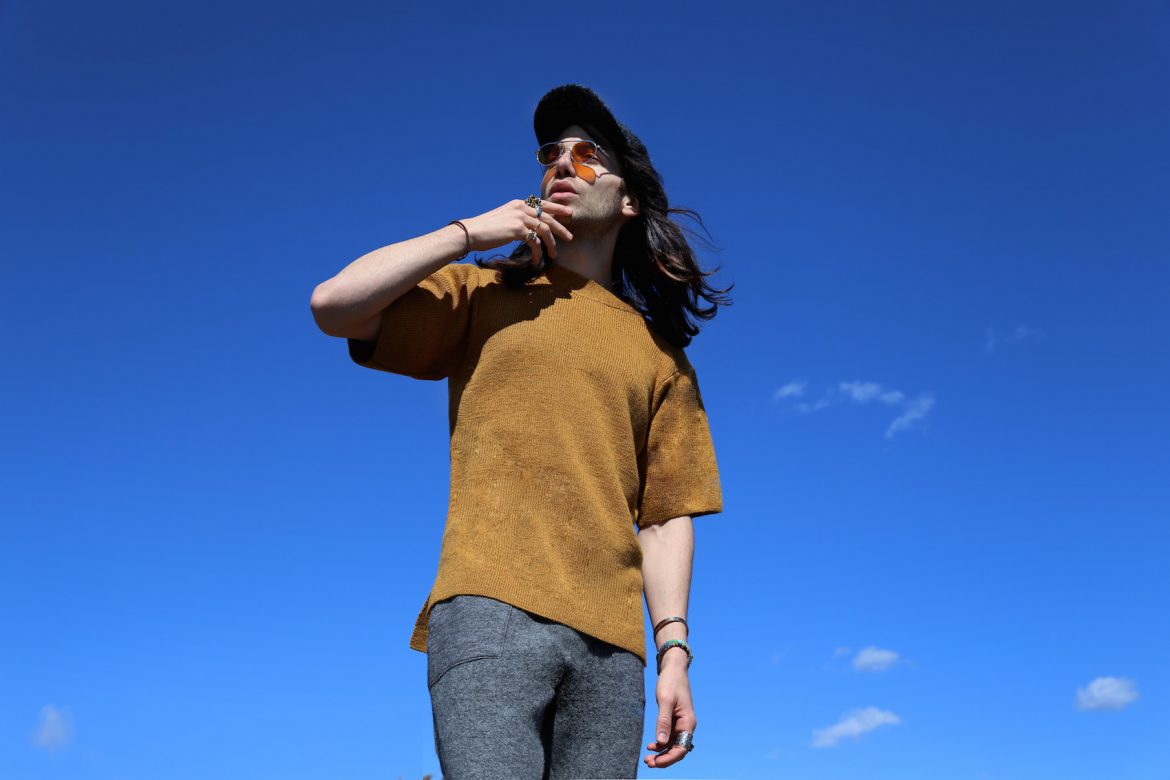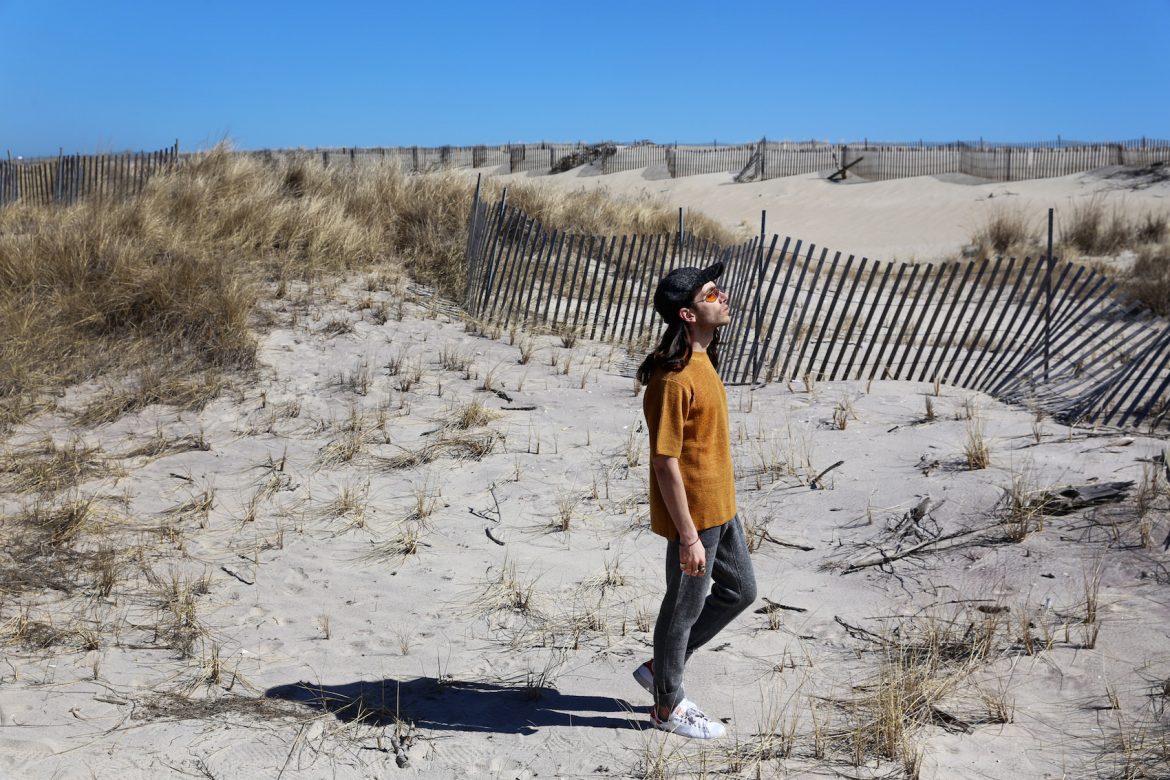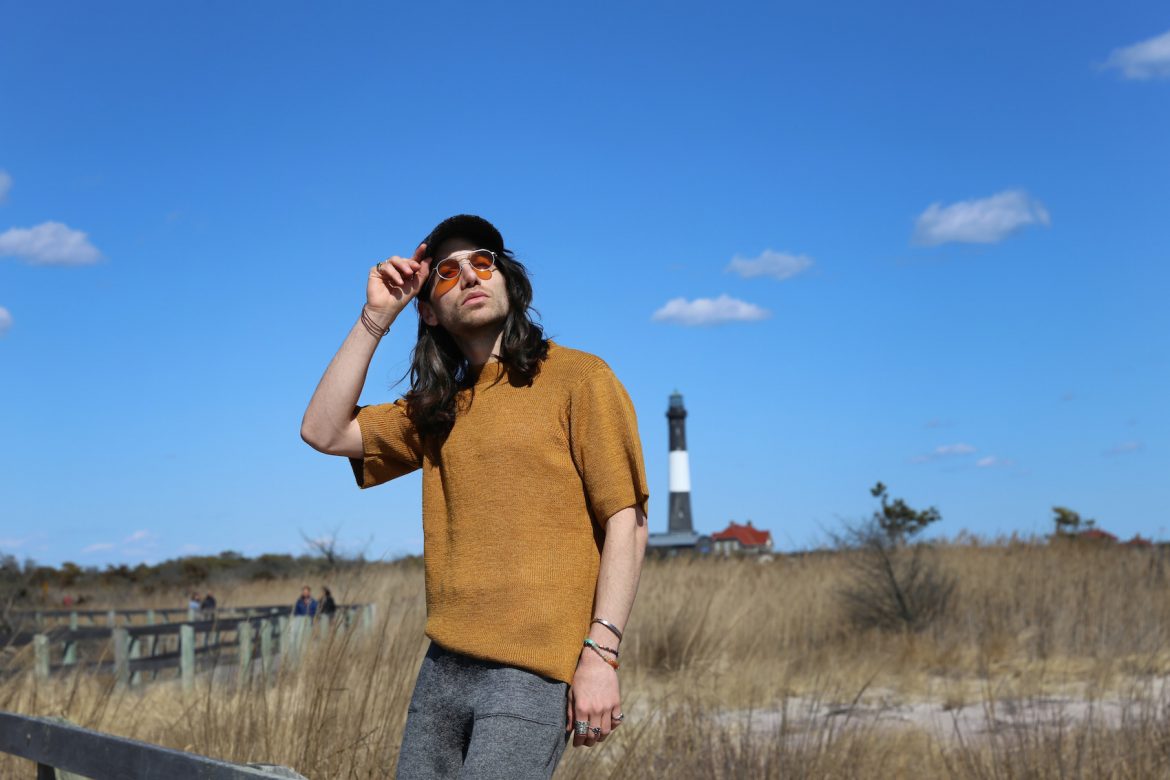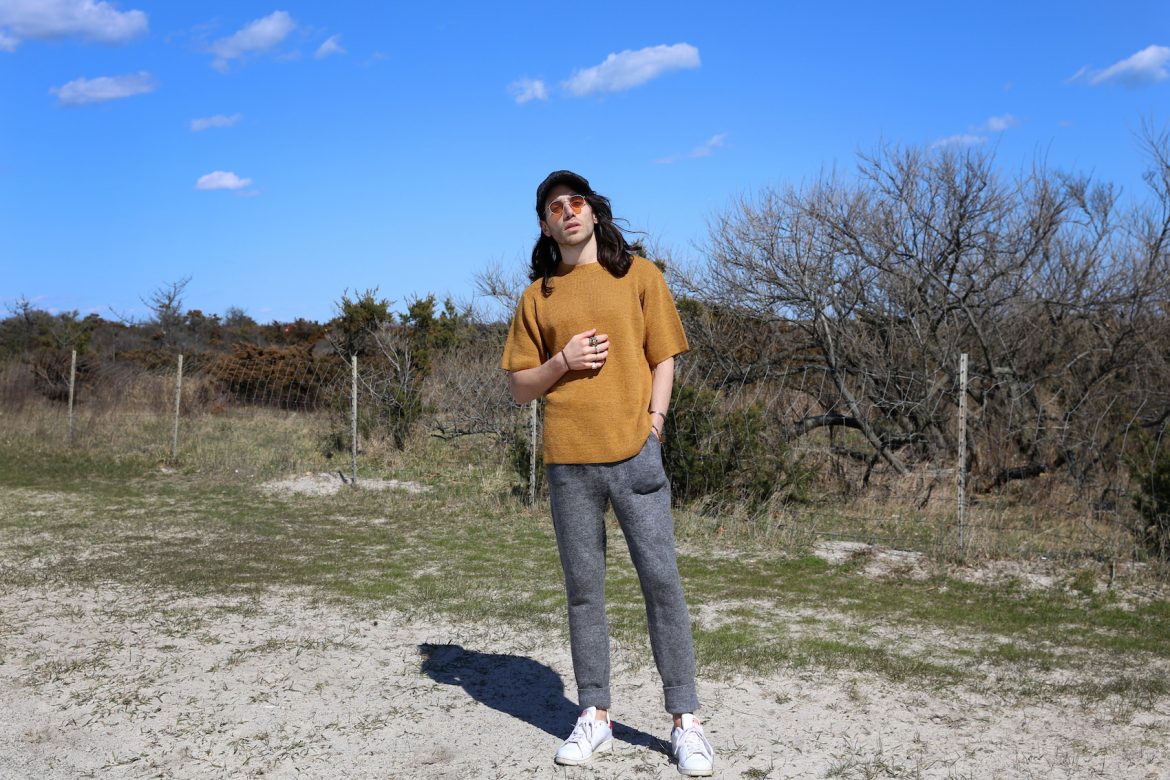 (Knit: Acne Studios/ Pants: Matiere/ Shoes: Adidas/ Sunglasses: Acne Studios/ Hat: Topman)