- style -
He Wears A Pair Of Silver Wings
Sing it with us! "I don't care what my teacher's say — I'm gonna be a supermodel…"
07 . 19 . 16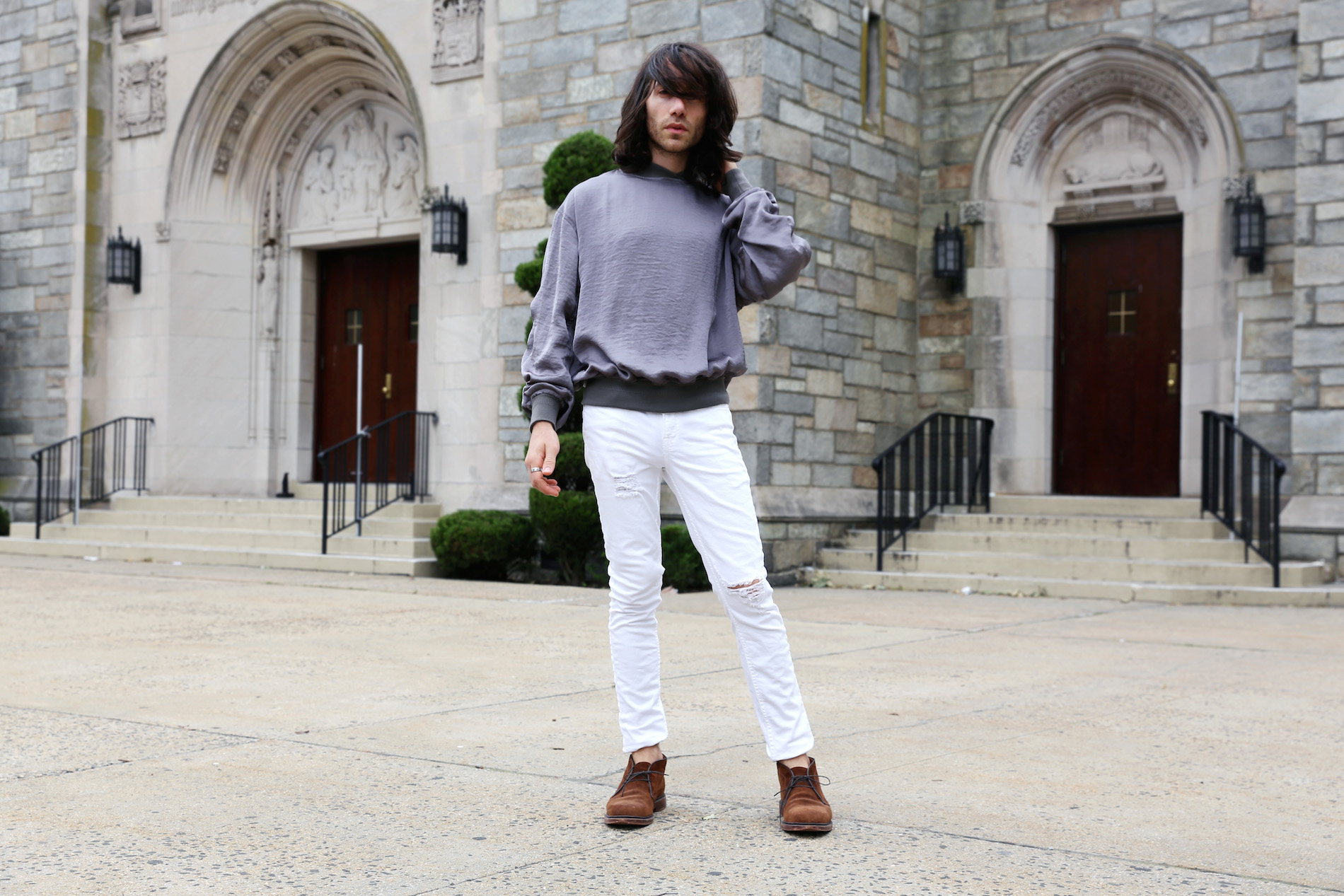 Sing it with us! "I don't care what my teacher's (or the weather men) say — I'm gonna be a supermodel…" and wear a sweatshirt.
A sweatshirt is a joy forever. Its loveliness increases; it will never pass into nothingness. That's what every lazy dresser (myself included) in High School was talking about right? But during warm summer months a sweatshirt losses that everlasting appeal. So what is a boy to do? A silk sweatshirt is the answer.
A silk sweatshirt is perfect for those who are going through summer sweatshirt withdrawals and want to add some dramatic charm to your look. It is lightweight and a great conversation starter. It's also incredibly fluid and makes you want to take on the part of a new person for the day.
Right now I'm playing the part of a dancer who is trying to convince my ballet teacher that I can fly.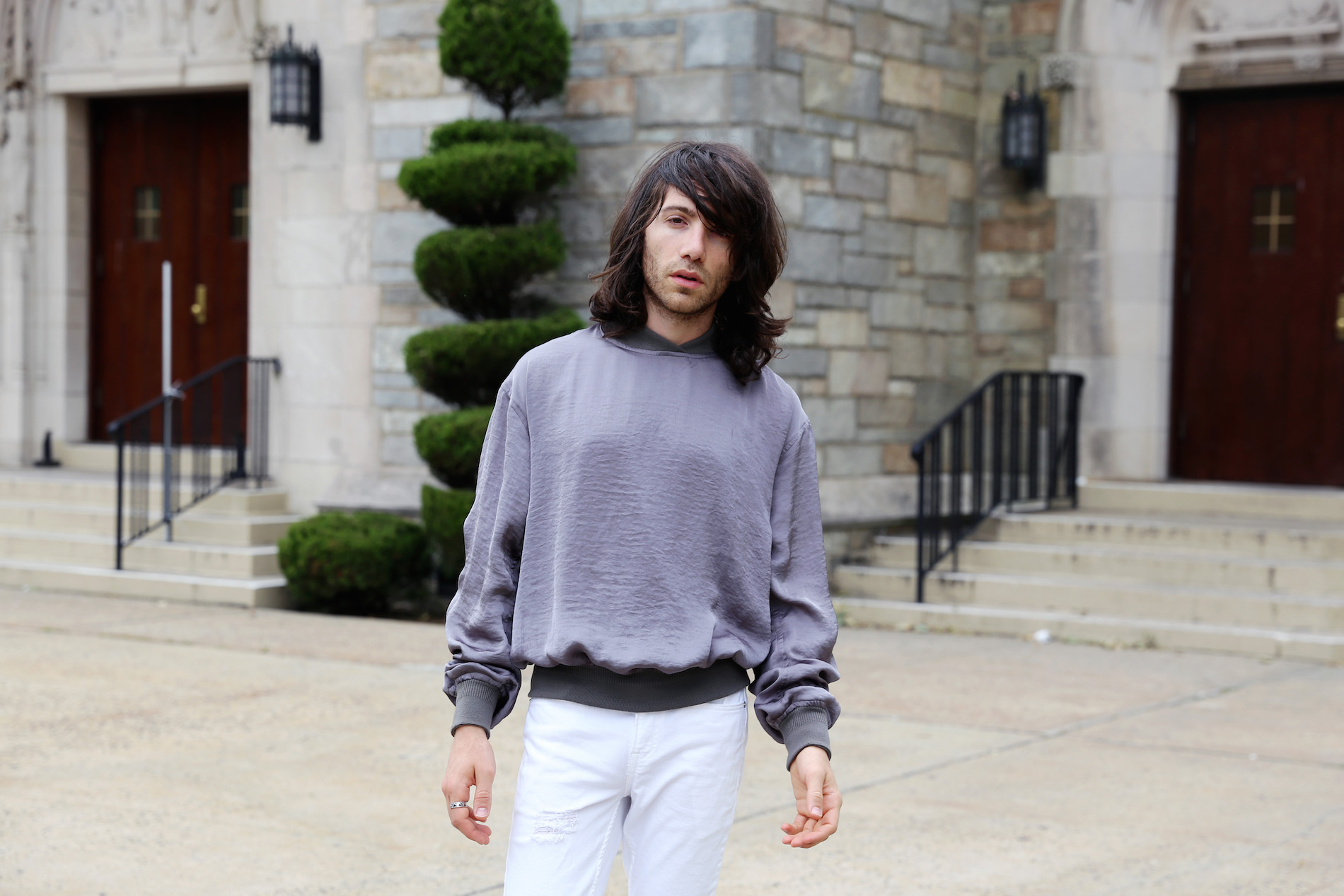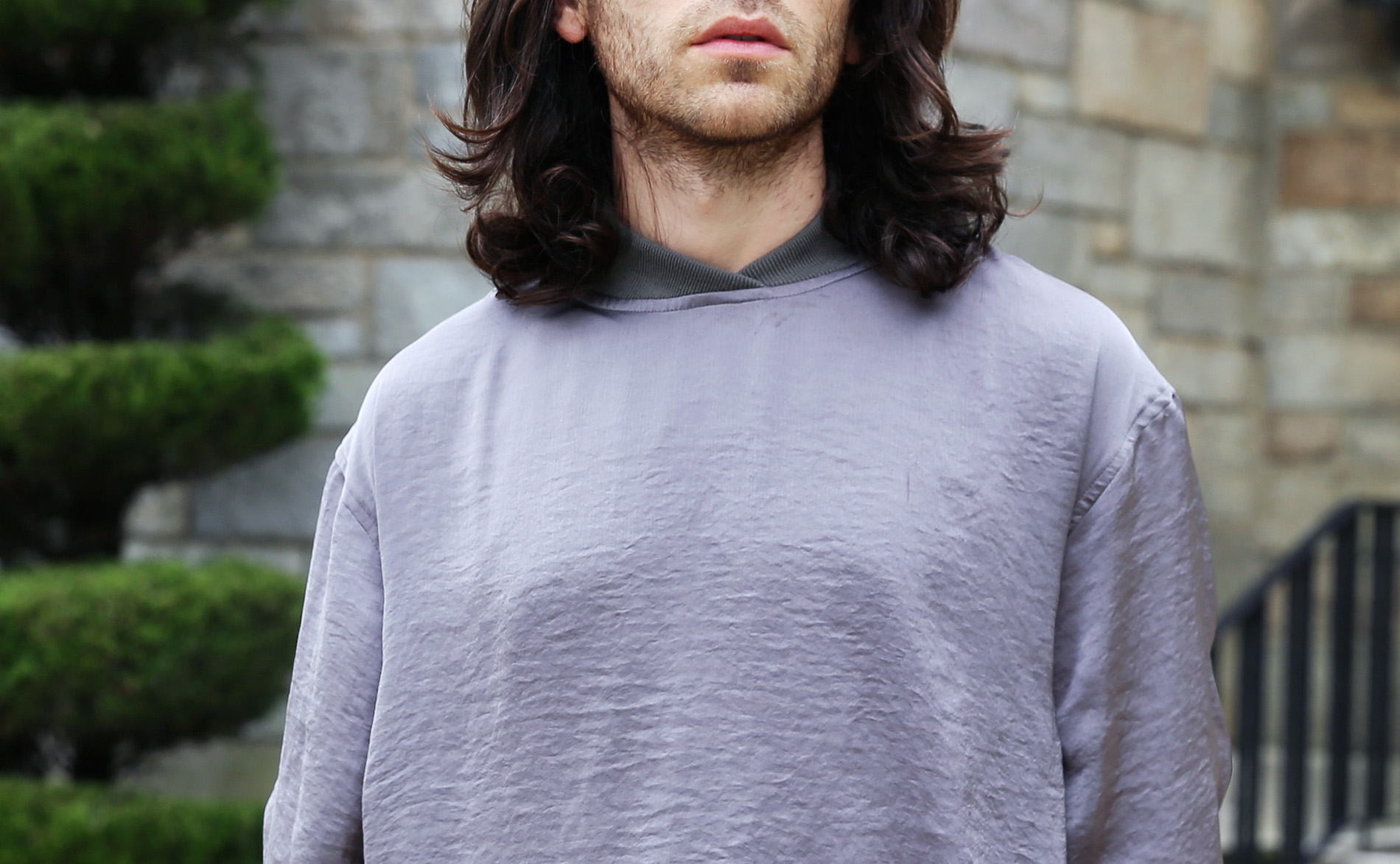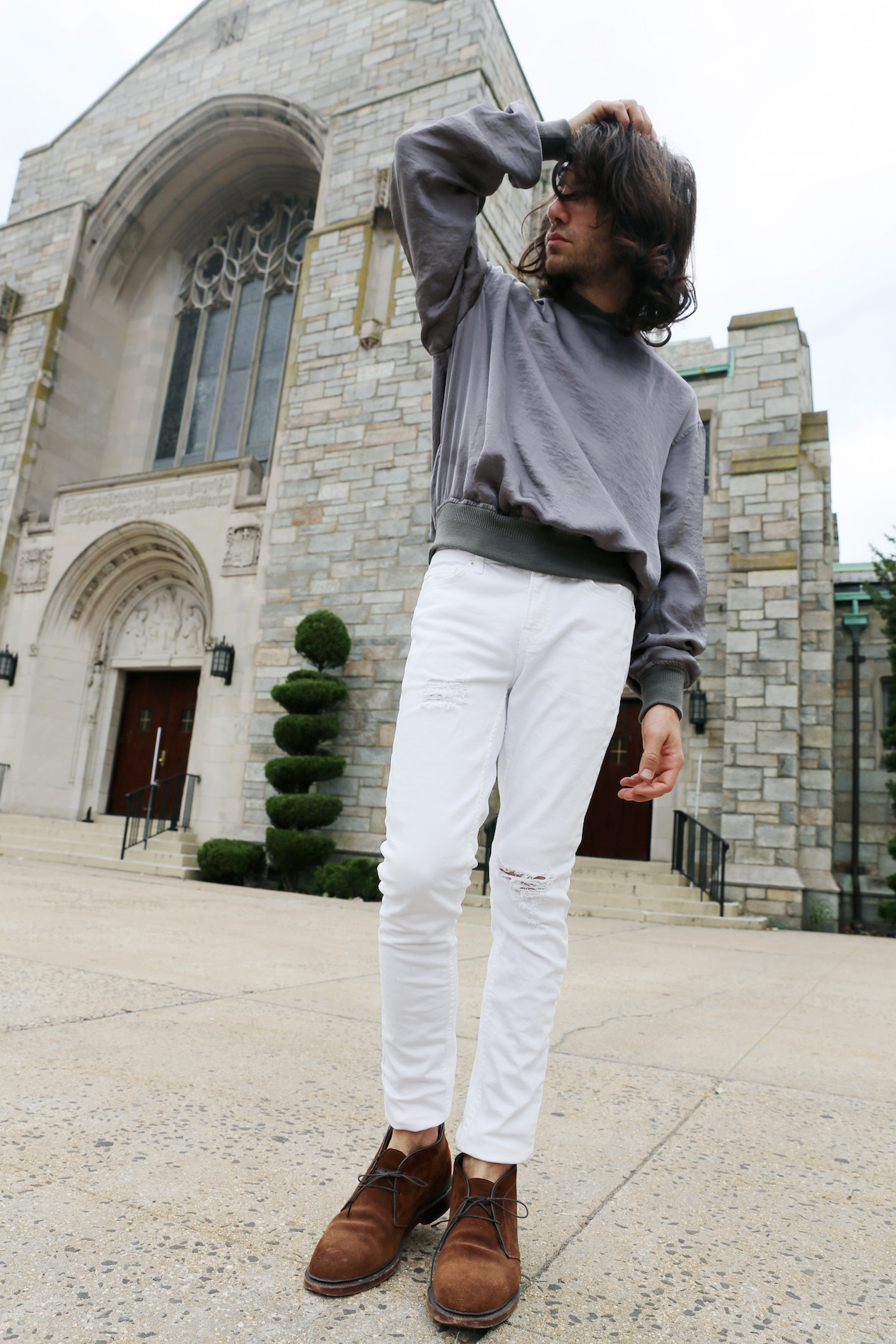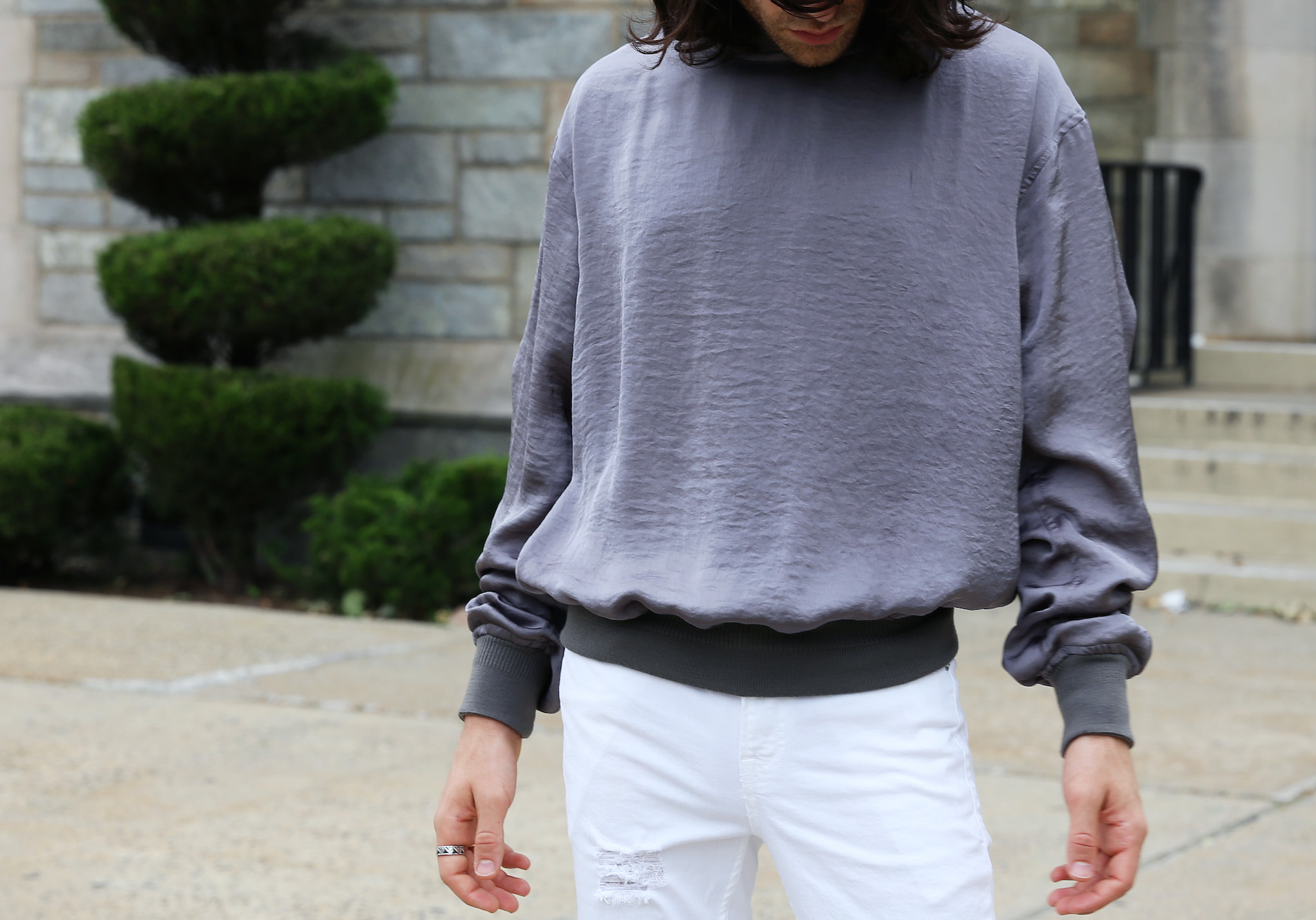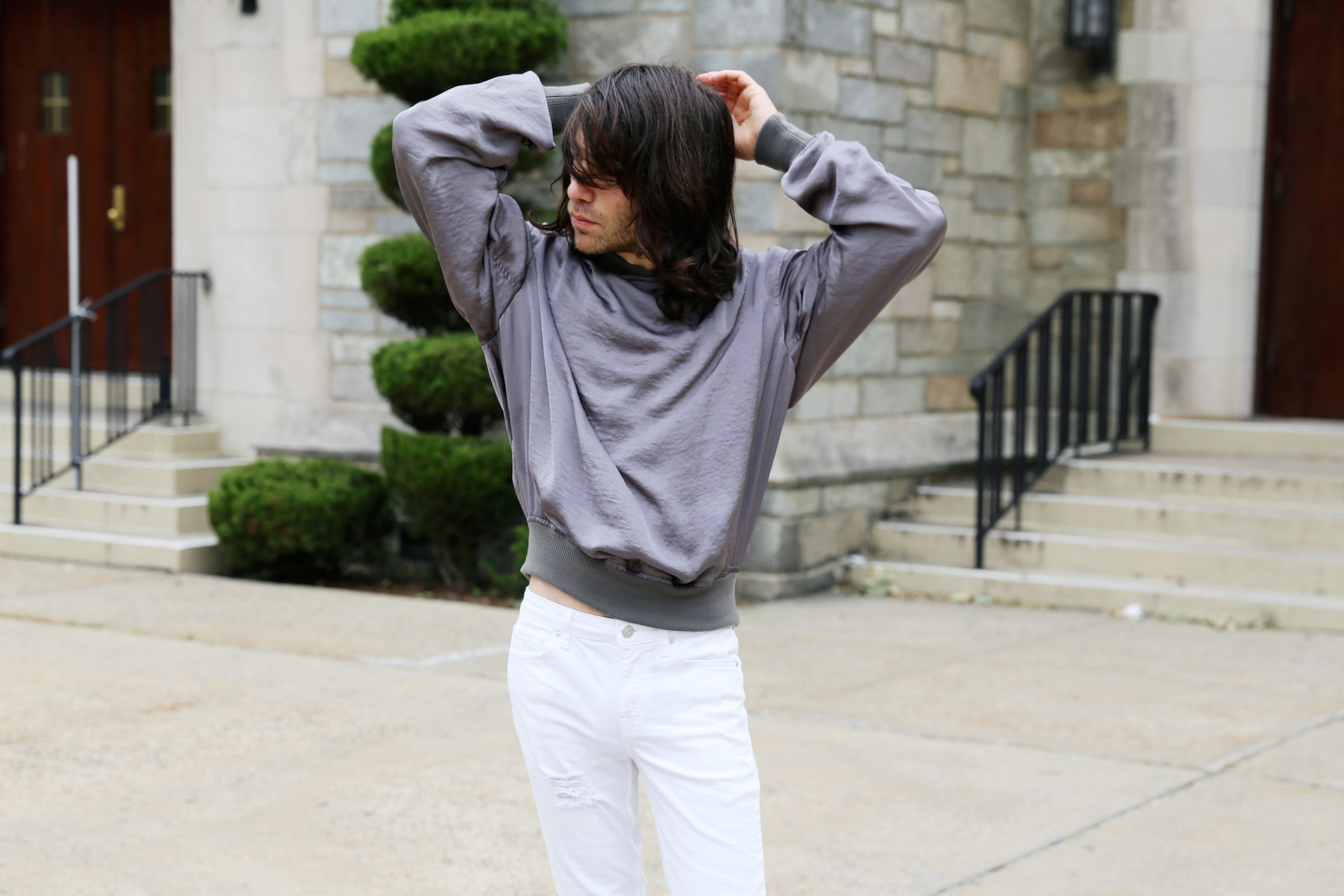 (Shirt: Haider Ackermann/ Jeans: Topman/ Shoes: Ralph Lauren)