- style -
Beach Baes
They aren't your standard surfer boys.
07 . 19 . 16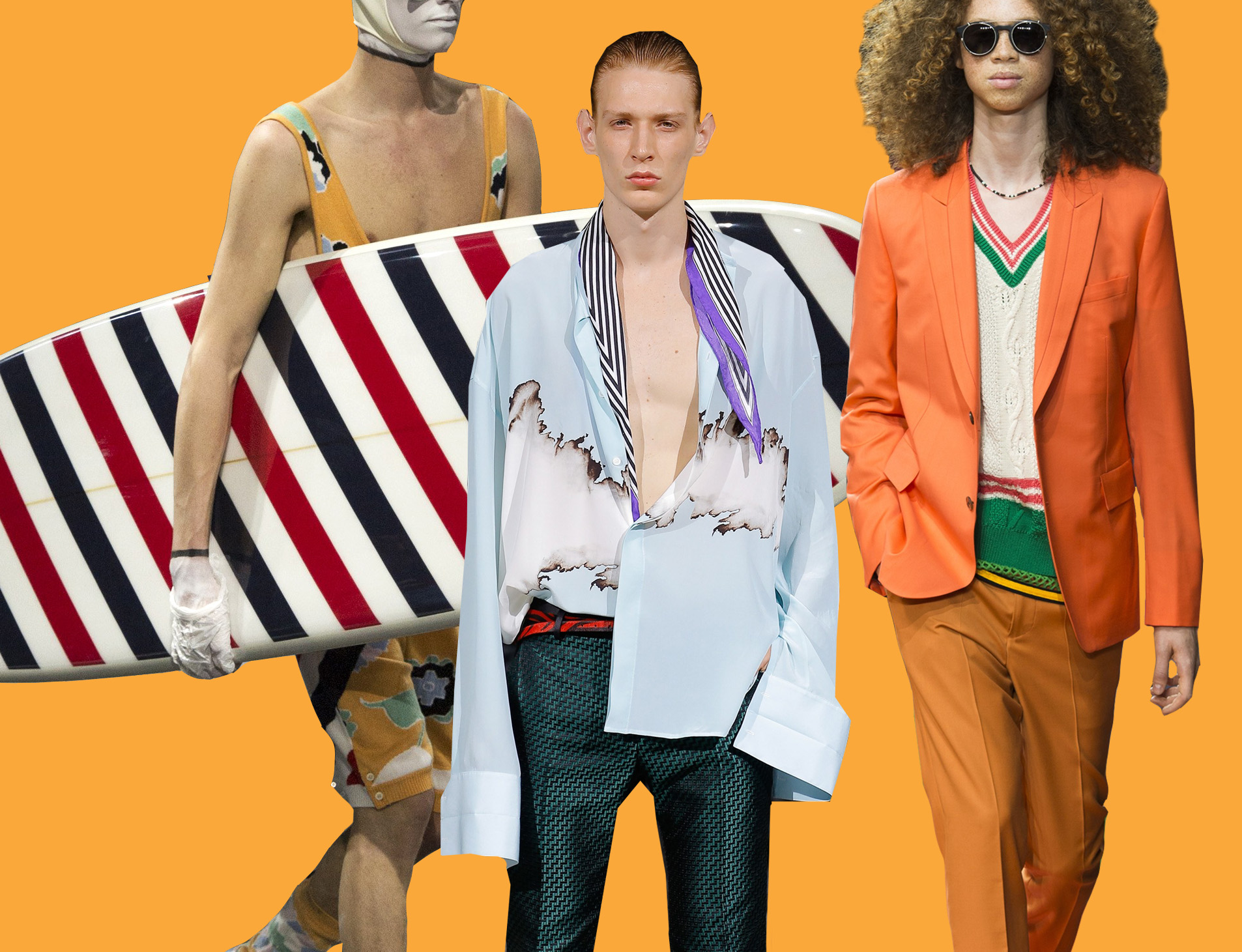 Does anything shout SUMMER more loudly than a surfer dude?
The effortless surfer look has been back in style for a couple of season now. Not since the '60s have we seen so many men looking beach ready on the streets of NYC. It's a look we've come to count on to help us pretend we are still sea side while walking down 5th Avenue on a Monday morning. However, at the Pars Men's Spring/ Summer 2017 shows, the Parisians took the look to the next level. As they do with pretty much everything they touch.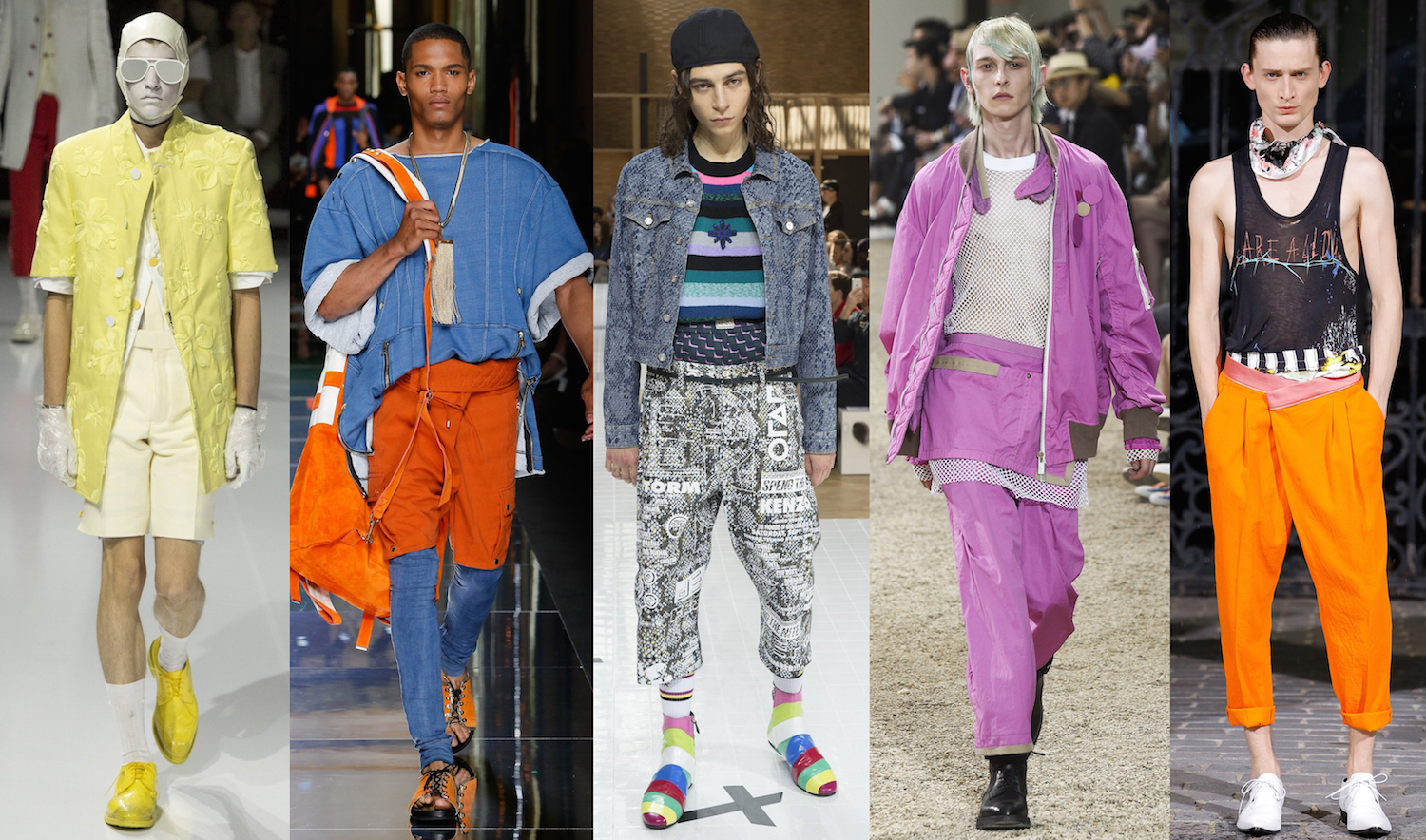 (In model order we have Thom Browne, Givenchy, Kenzo, Sacai and Haider Ackermann.)
On the french runways the casual surfer vibe was elevated with eclectic arty touches complete with bold tropical floral prints, board shorts that packed a punch, optic patterns, bold suiting and embroidery. Think Saint Laurent Spring/ Summer 2016, with more of a refined temperament.
Designers like Haider Ackermann and Thom Browne took this recognized grungy summer look and added an elegance to it, making this once beach and street only look office appropriate. Surfs up in the copy room.
Get on this bohemian summer look and through your cares and your computer into the wind.