- style -
How The Boys Of Milan Fashion Week Playfully Layer For Summer 2015
Get ready to pile on the layers next summer.
06 . 25 . 14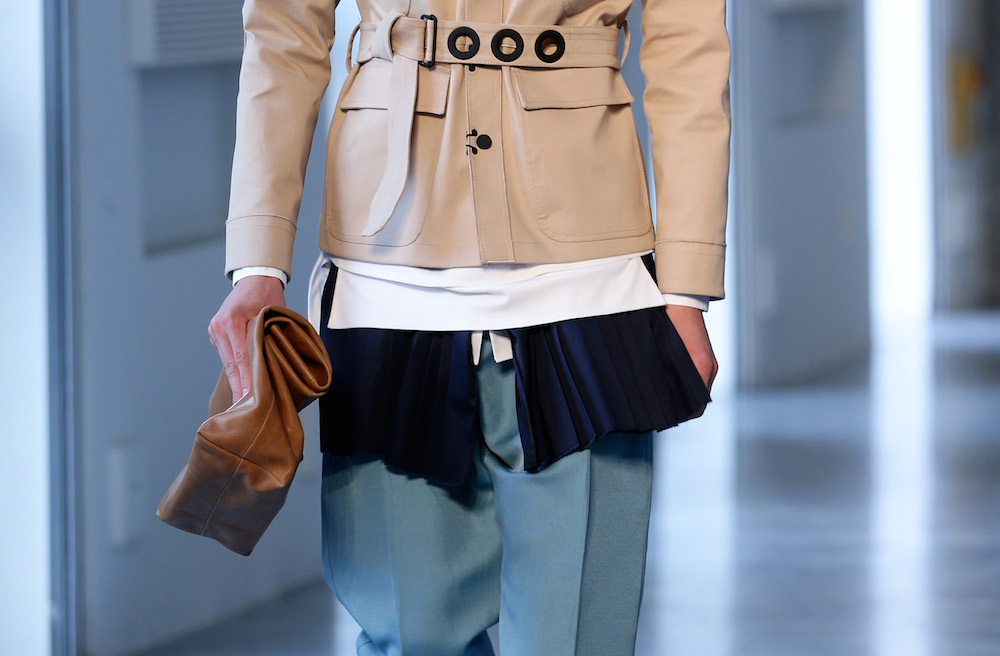 Annotating exaggerated layers in menswear does not typically include the sophistication or impression of masculinity along with a lighthearted sensibility, but that's all about to change next summer. Style savvy layers took a strong stance on the Milanese runways for Spring/ Summer 2015, giving way to a youthful vulnerability. Not the typical guy garnish, no three-piece suites here, these layers possess a contemporary playful edge that I'm all about.
Stacking threads was an integral part of the N°21 youthful and fresh skater themed collection. Street smart looks were given a laid-back vibe as t-shirts and pullovers featuring the Italian brands box logo were layered with other elongated items.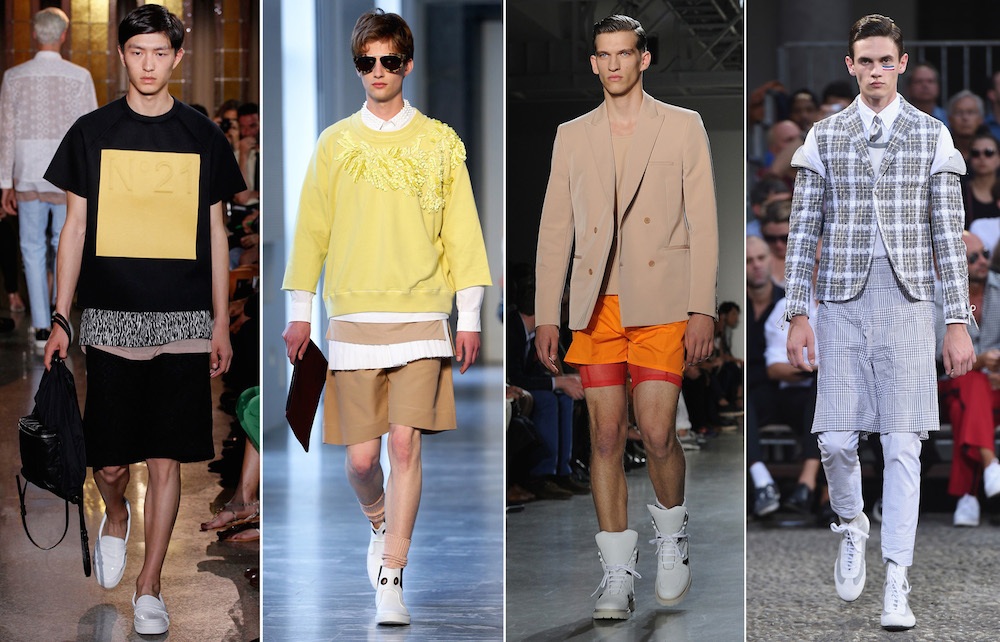 Youthful overlapping continued to show face at Andrea Pompilio's collection paying homage to punk. Un-tucked pleated shirt hems had an apron like flare hanging underneath yellow sweatshirts and cropped sweaters. This was one of my personal favorite examples. Picture the look in mid July, at sunset, with a light breeze in the air. Can you see the dancing and movement of the garments? Finally something to relieve my envy of those wonderful dramatic street style moments created by gauzy, breeze-catching skirts.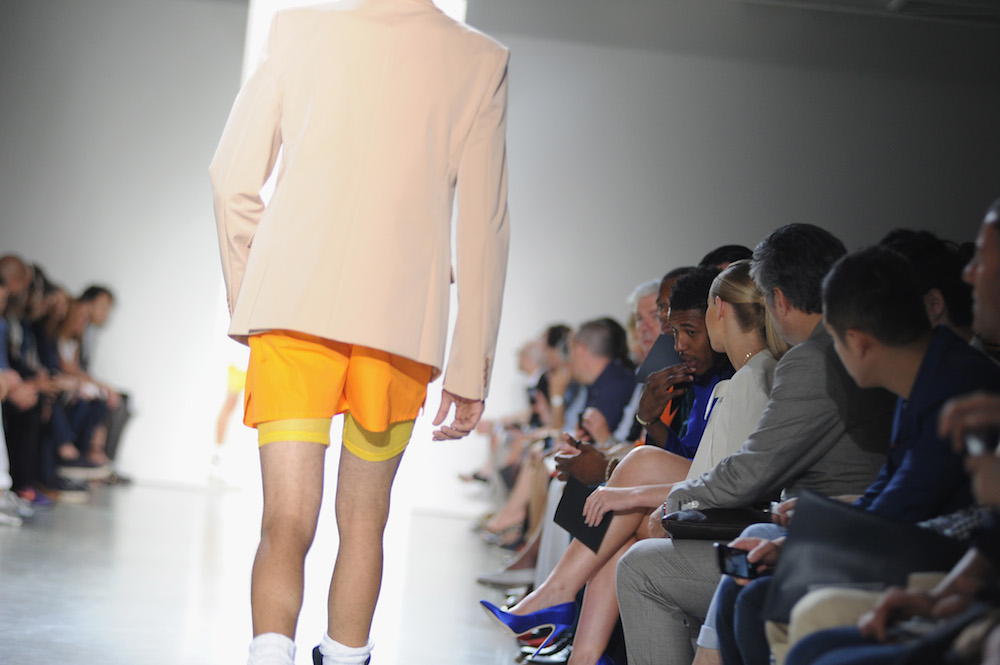 With modern masculinity firmly in mind, Calvin Klein's SS15 range had a fun attitude combining color, texture and layering to the greatest effect. The collection boasted a large array of nude styling's with bright injections of color. Layers of poplin and mesh boxers peeked out from under fleshy and tangerine colored shorts. All of this was done with an overarching sense of translucence embedded into the pieces, no doubt drawn from designer Italo Zucchelli's futuristic material fascinations.
Thom Browne created a play on preppy and athletic layering for Moncler Gamme Ble. The collection churned out the standard pile up of suit jackets, ties and V-neck sweaters.  Not so typical were mesh shorts worn over pin-striped tailored pants and boxing shorts over mesh leggings. There was also a hooded robe paired with a suit.
You don't have to wait until next summer to experiment with layers. I know I'm not. Start piling on the threads now.