- style -
Maison Martin Margiela Puts John Galliano Back In Fashion
Are you as excited as Kanye West?
10 . 06 . 14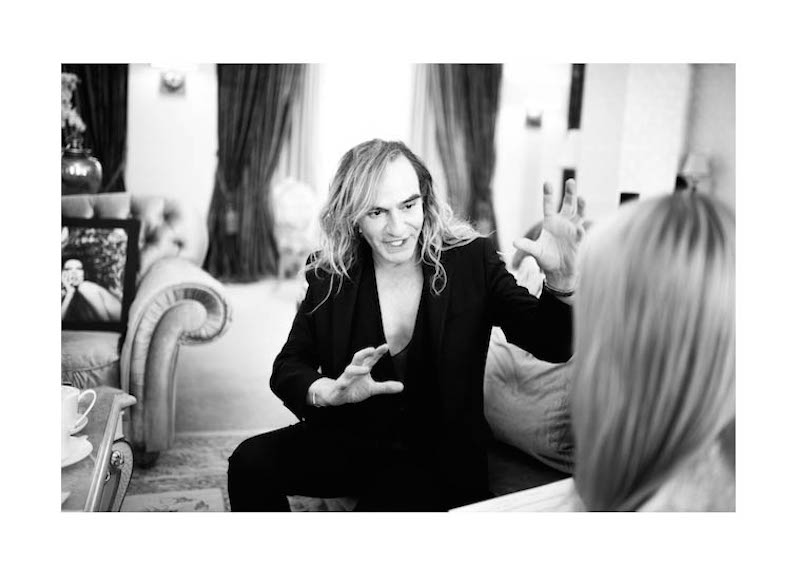 After several years on the fashion industry's black list, John Galliano has been announced as Maison Martin Margiela's new Creative Director today. The move confirms rumors that began circulating last week that Galliano was headed to the Paris-based house.
The designer has been largely out of the fashion design limelight in recent seasons after unfortunate circumstances saw Galliano go on an anti-Semitic tirade in a drug and drunk-fueled tirade.
Mr. Galliano's most recent experiences dated back to 2011 at Christian Dior. Now the man that transformed the French Fashion House is back. I truly welcome Galliano's return to fashion.
He truly is one of the industry's brightest talents, his return to an admired platform like Margiela is inclusive of a wide-range of abilities ranging from women's couture to more commercial offerings in both mens and womenswear. Margiela himself, who retired from the house in 2009, was known for being quite reclusive – seldom speaking to the media or appearing in public. Galliano will certainly eventually break this mold.
"Margiela is ready for a new charismatic creative soul," Renzo Rosso, president of OTB, which controls Margiela, said today. "John Galliano is one of the greatest, undisputed talents of all time – a unique, exceptional couturier for a maison that always challenged and innovated the world of fashion. I look forward to his return to create that fashion dream that only he can create, and wish him to here find his new home."
Kanye West recently took to Twitter to announce his excitement over the appointment of John Galliano as the new Creative Director of Maison Martin Margiela., West mentions the interesting times ahead involving the decision and lists off several powerful heavyweight designers who have taken over the reins at various respected
The world waits with baited breath for Galliano to show his first designs for the house in January during Paris Couture Week.