- style -
Public School's Spring 2015 Campaign Inspired By David Bowie's Isolar Tour
Kinda makes you want to be in math class again doesn't it?
02 . 02 . 15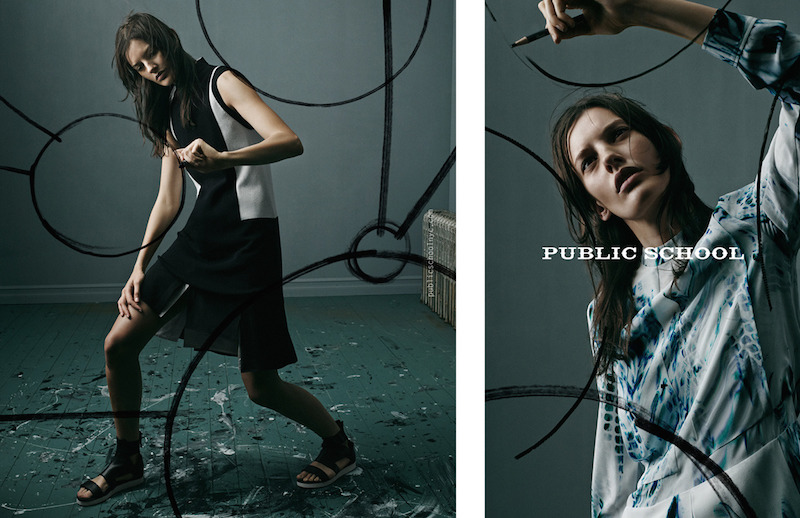 Designers Maxwell Osbourne and Dao-Yi Chow of Public School looked to David Bowie for the inspiration of its spring/ summer 2015 advertising campaign.
The design duo have certainly been gaining momentum in the fashion industry as of late with a CFDA Award, Woolmark Prize and their debut of both women's and menswear.
Now the two created a surrealist film sequence inspired by David Bowie's iconic 1976 Isolar tour featuring models Amanda Murphy and Harry Curran intensely scribbling math equations on a glass. The brand's theme of finding order out of chaos could not have had a more ideal backdrop. Beautiful yet conservative –  certainly catering to the Romasexual. (Click here to find out just what the Hell a Romasexual is.)
Shot from the other side of the glass, the effect is voyeuristic and androgynous with a surreal touch.
Directed by Maria Gordillo, the 35-second film was outfitted by stylist Ludivine Poiblanc with Still photography by Greg Harris. Watch the video (witch premiered on Fashionista) below: