- style -
Trends on Trends: Paris Men's Fashion Week Spring/ Summer 2015
Check out what's on tap for next summer as sketched on the Parisian runways.
07 . 01 . 14
Pairs Men's Fashion week ended yesterday. Menswear fashion weeks have come and gone. So trumpeting this somewhat gloomy occasion, I put together a list of trends I spotted on the Parisian Spring/ Summer 2015 runways. Perhaps the jolly golden yellow jackets I spotted at Hermes and Maison Martin Margiela will put us in a better mood. Then after that little pick-me-up, check out the rest of my favorite trends from PMFW week below.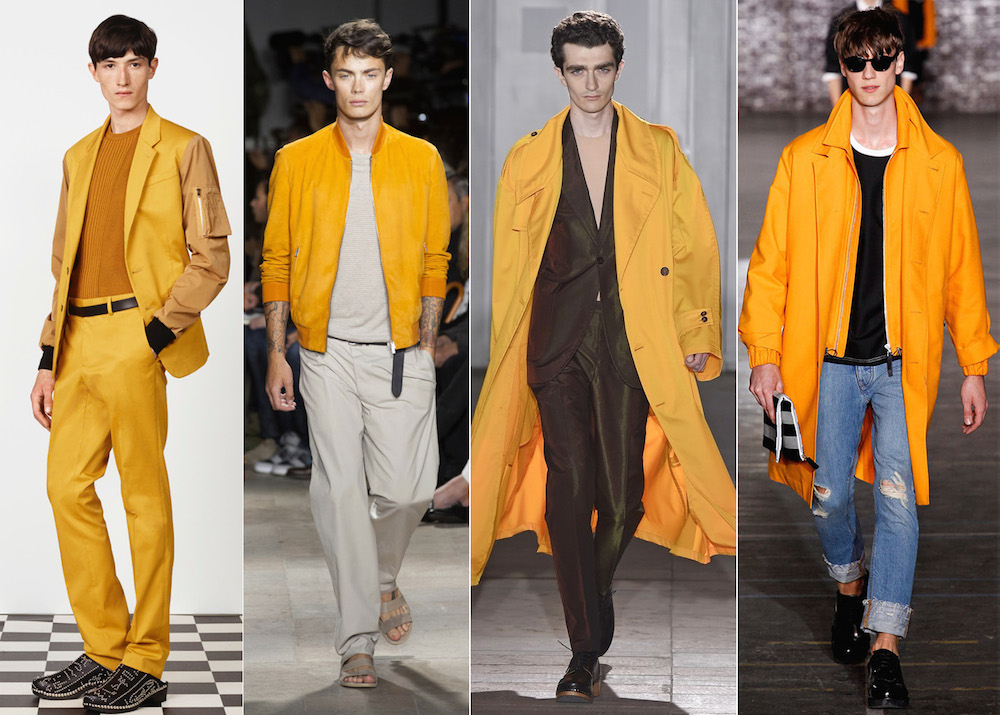 I don't know about you, but I never feel mellow while wearing yellow. Instead I feel sassy, bold and filled with a radiant positivity, a kind of SpongeBob Squarepants happy. And that's exactly how I felt seeing yellow bursts of color at Paris Fashion Week. While I spotted yellows ranging from sunflower to neon, marigold yellow was the stand out this season. Call it mustard. Call it crayon-box hue. Call it saffron. Call it golden. I like to call it Fendi yellow. This eye-catching springy hue breathed new life into trenches, bombers and blazers. Spring was in the air at Jean Paul Gaultier, Hermes, Maison Martin Margiela and Ami Alexandre shows.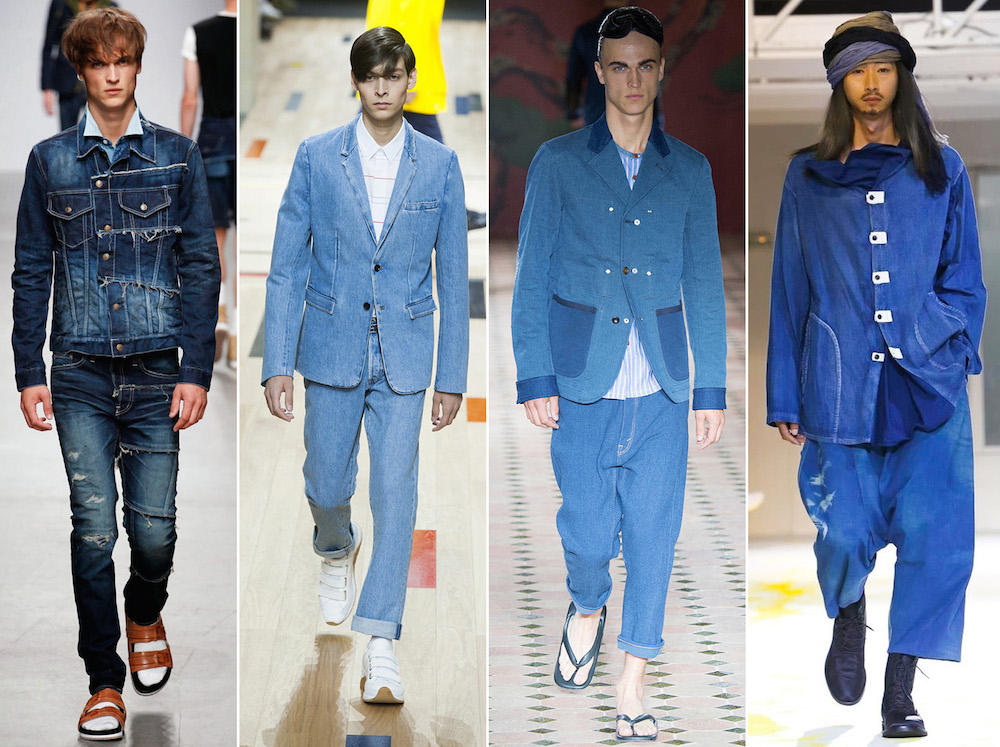 Denim's staying power proved indestructible, as jean looks with 70s undertones walked the Parisian runways. Refined versions of farm hands denim showed face at Miharayasuhiro, Dior Homme, Junya Watanabe and Yohji Yamamoto.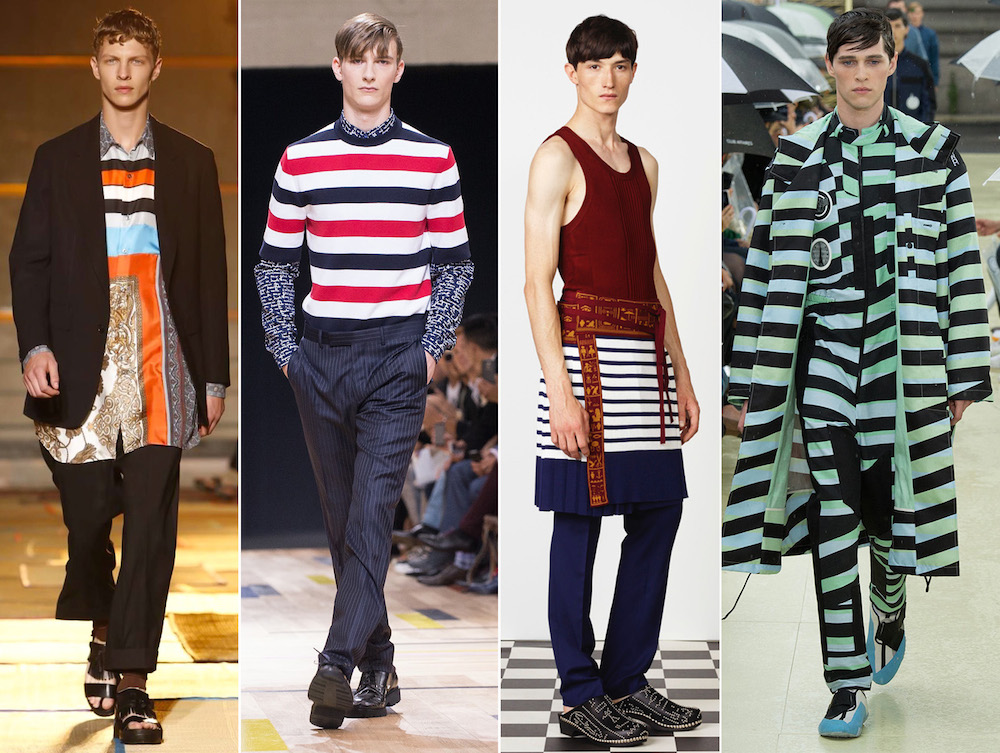 Yes, you are seeing stripes on the Spring/ Summer runways again. But this season I noticed a synthesis of the trends age-old sartorial sensibility with a playful aesthetic at Miharayasuhiro, Dior Homme and Kenzo. My favorite example emerged at Jean Paul Gaultier's show. A guy famous for his stripes, Gaultier churned items covered with Egyptian-inspired graphics accented with his signature stripe.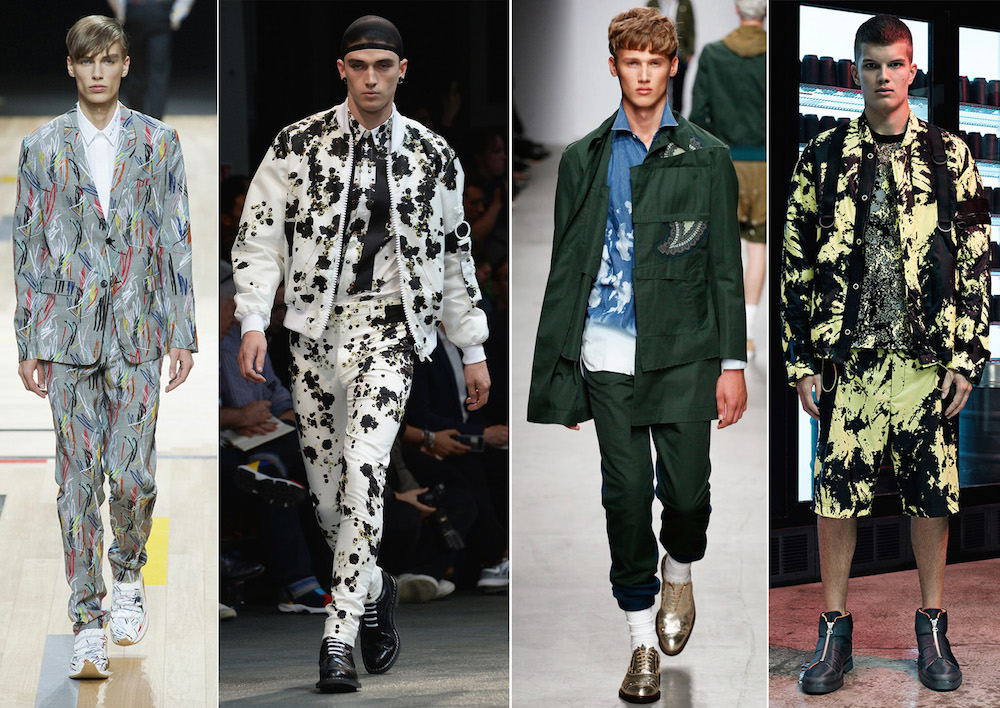 Models looking like something that had fallen out of a Post Abstract Expressionism painting, walking the runway at Dior Homme, Givenchy, Miharayasuhiro and Alexander Wang. If you haven't done it yet, give your wardrobe some spatter love this season.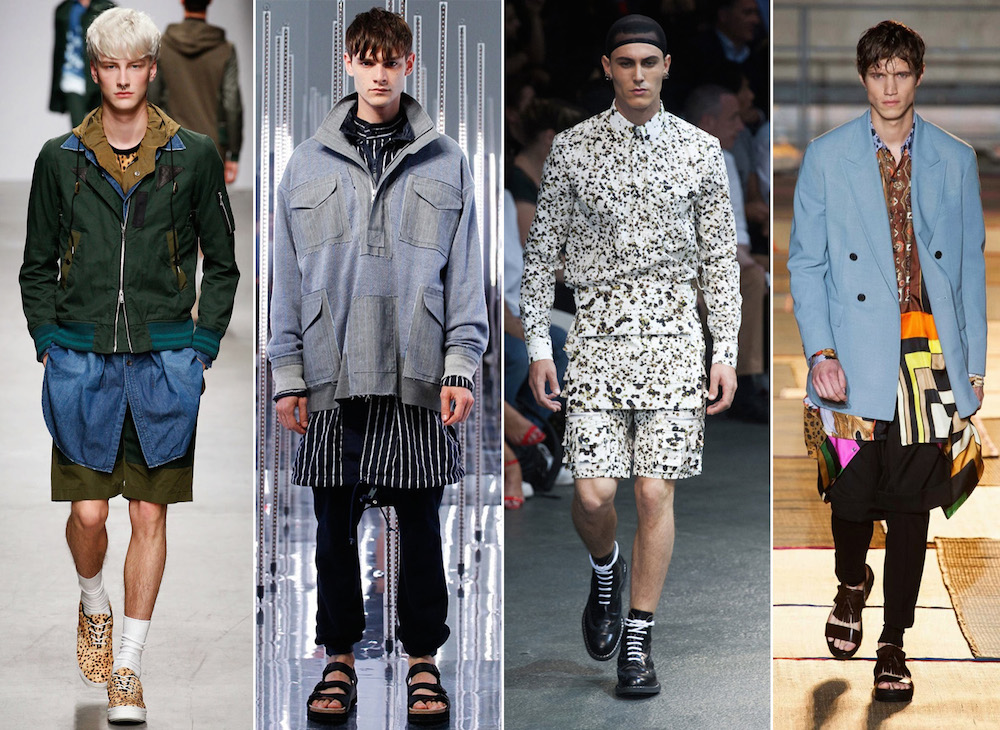 Next year, it is going to be all about layering. The lighthearted layers that emerged in Milan were also key players in Paris with a bit more of a sporty feel. Designers are certainly still very smitten with piling it on as seen at Miharayasuhiro, Sacai, Givenchy and Cerruti 1881.
Well, that's that. Now for a round of applause to all the designers this season. At least all the designers I covered. You gents/ ladies killed it .