- travel -
Hotel Like Jagger: Château de Fère
Get lost in the past and get inspiration for the future.
09 . 27 . 18
Ah hotel living: your room is cleaned for you daily. There's a cocktail just a phone call away. And, sometimes the design is so fabulous, it inspires crazy dreams of redecoration upon returning home. We here at Oyster Colored Velvet love to flesh out those unapologetically wonderful hotels from around the world. So dip into OCV's mini bar, grab a drink and check out how to Hotel Like Jagger. 
Located in Fere-en-Tardenois, Château de Fère a regal castle steeped in rich history quietly sits in the country side. The Chateau first took form in the middle ages and now the landmark hotel is emerging from a lavish restoration that has restored it to its former glory.
The Chateau is just a 1-hour drive from Paris. This castle dating back to the 17th century offers a gastronomic restaurant, swimming pool and spa facilities. It is set in 60 acres of parkland with a tennis court and opportunities for hiking and cycling.
The original fortress built in 1206 sits across from the new Chateau and serves as a dramatic backdrop for the understated interiors of the guestrooms which are revealed through tactile wood paneling, brushed oak flooring, glass wall lights, and rich textiles in a creamy caramel, aubergine and blue palette.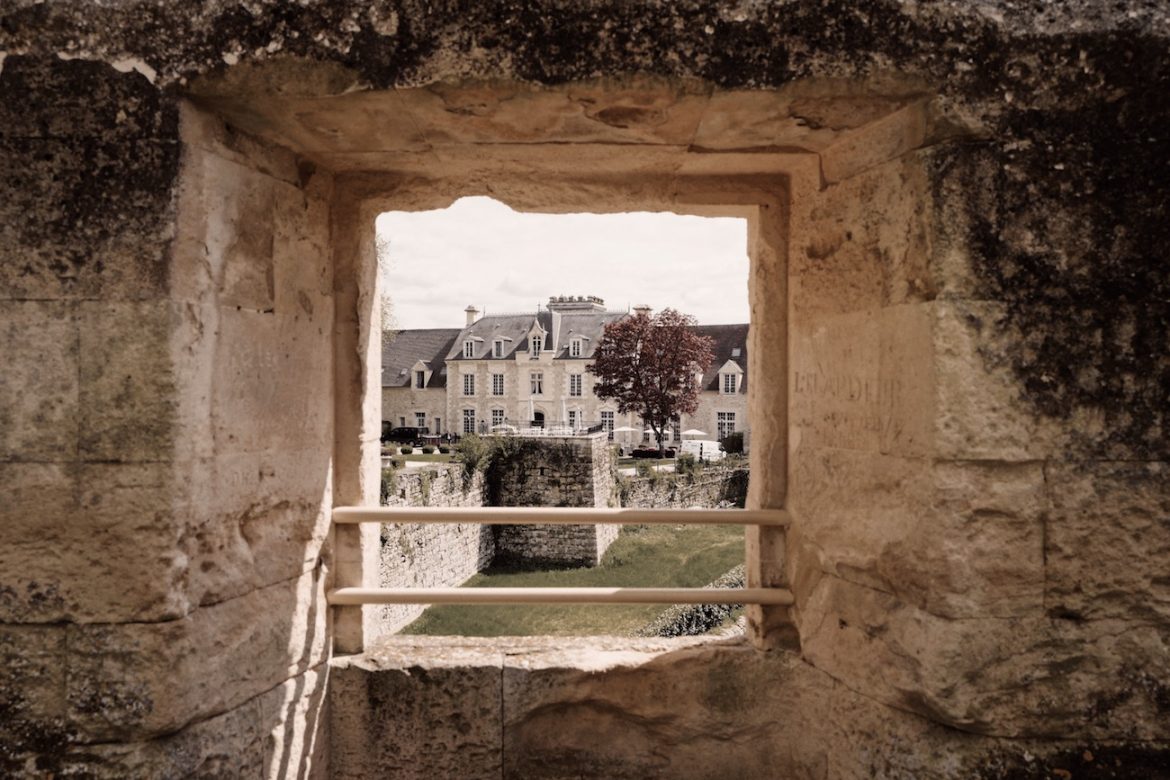 On the ground floor, the restaurant, decorated with representations of the Fables of Jean de la Fontaine, is divided into 3 private dining rooms. The terrace offers a privileged view of the Park and the Castle ruins.
This castle really has an incredible and rich history. Let's break it down! So in 1206, Comte Robert II of Dreux, grand-son of the King of Louis VI, acquired the land Fere, and there erected a fortress. The Masters of Fere, who succeed one another inside the castle, have left the imprint of their passage. In 1539, Anne de Montmorency turns the Fortress into a Luxury Castle and built in 1560 a Viaduct of Pur Style Renaissance replacing the medieval bridge. The castle was dismantled in 1779 to sell the furniture and materials component.The building was converted into a Castle Modern in 1863. This was one of the first castles that have been converted into a hotel in 1956.
This is really a wonderful place to get lost in the past and gather inspiration for the future.