- travel -
Hotel Like Jagger: Corinthia Hotel St. Petersburg
For those who can't dance like Jagger.
01 . 02 . 18
As you know I am quite the fan of Corinthia Hotels, so when I had the chance to experience the hotel's Saint Petersburg location I jumped at the chance.
One of my favorite aspects of the Corinthia brand is that no matter where you stay, you are always greeted with the same renown level of sophistication, elegance and charm. And the Corinthia Hotel St. Petersburg certainly lived up to the expectation.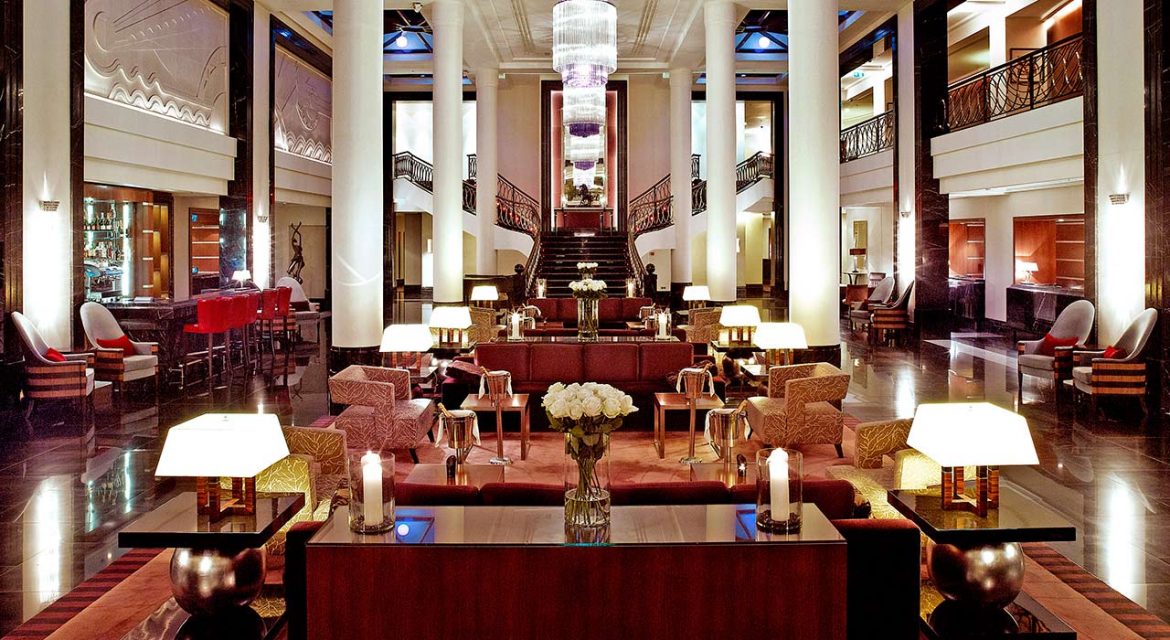 The grand interiors drenched in black marble, plush purple velvet and dim red lighting echoes the audacious yet timid style of the city. It's refreshing and escapist enough to remind you that if the conceptual is too dense for your taste, interior design can still be so much fun just simply to look at.
Located on St. Petersburg's central Nevsky Prospekt, the 5-star hotel is also perfectly positioned just a short walk from mega attractions like the State Hermitage Museum, The Church of Spilled Blood and the Faberge Museum.
I would recommend flying Turkish Airways to Istanbul and spending a night there before flying to St. Petersburg.  Turkish Airways is truly an amazing airline that matches the level of polish and grace you will experience at the Corinthia Hotel St. Petersburg.
Click here to book your stay at the Corinthia Hotel St. Petersburg and here to explore Turkish Airways.