- travel -
Hotel Like Jagger: Hotel Chateau Monfort Milan
A fairytale escape in the heart of Milan.
05 . 23 . 17
I go to Milan quite often. So I so consider myself somewhat of an expert of the Italian city. So when a friend told me about a hotel that was totally inspired by the concept of fairy-tale atmospheres, I went running (actually skipping).
Hotel Chateau Monfort Milan inaugurates a new kind of hotel: that of the Urban Château, a new context distinguished by a strong identity, creativity and imagination. It's the kind of place that caters to the adult that never wanted to grow up (which is basically all of us isn't it?) and live in a fairytale land where pizza and pasta is plentiful and delicious. If you don't like expression and color, don't stay here: The hotel is dipped in every shade in the crayon box, with an emphasis on violet.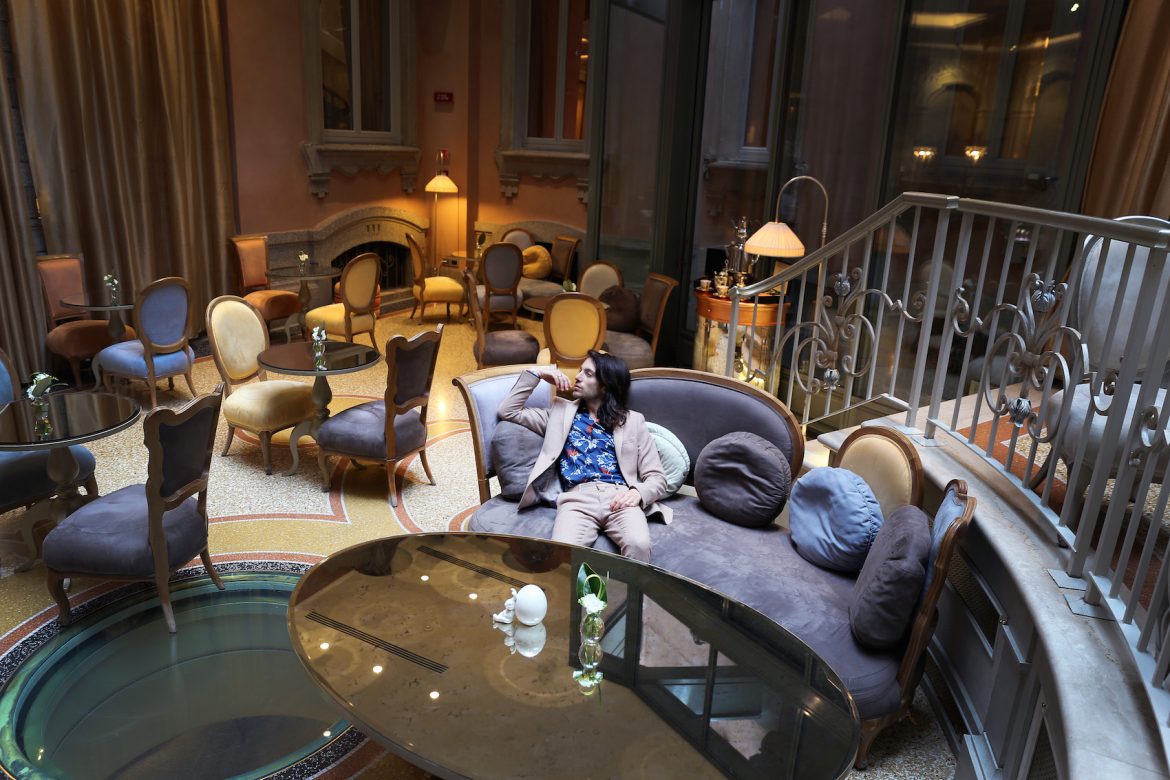 Housed in a corner building designed by Milanese architect Paolo Mezzanotte in 1903, this urban chateau is set in a charming residential area of Milan, within easy reach of major sights, including the Duomo, La Scala and countless high-end boutiques. The interiors come courtesy of trendy design agency FZI Interiors, and every meticulously contrived corner of this postmodern property, from the plush multicolored lobby to the spa pool, which can be seen through a window in the gym, is a conversation-starter. Motifs of butterflies, owls and flower petals recur on the walls, headboards and showers stalls. 
The service is lovely, attentive, and most of all accommodating.
This is the kind of fairytale you will not want to leave breadcrumbs to find your way out of.