- travel -
Potafiori Milan, Flower and Jazz Cafe
A cafe created by a florist-opera singer.
05 . 15 . 17
Milan is chuck full of hidden jewel destinations. The only problem is finding them. Especially when you're hungry and don't have the patience to look. Today I am here to tell you about one of my current favorites. Part flower shop, part cocktail bar and all day restaurant-cafe, Potafiori. Created by the infectious Rosalba Piccini, a jazz singer and florist with blazing red hair, the cafe offers up fluffy cappuccinos in the morning, mouthwatering pasts in the afternoon and delicious cocktail alongside jazz songs during aperitivo hour.
I stumbled in the charming cafe for lunch on the day that happened to be the owner's birthday. Half way through my Benedetto Cavalieri (thick spaghetti, with tomato and basil sauce that makes you want to get naked and make love to it, several times) the staff gathered in the center of the cafe to surprise Piccini. A solo guitarist playing an Italian song about love emerged moments before a homemade chocolate cake came out blazing with candles.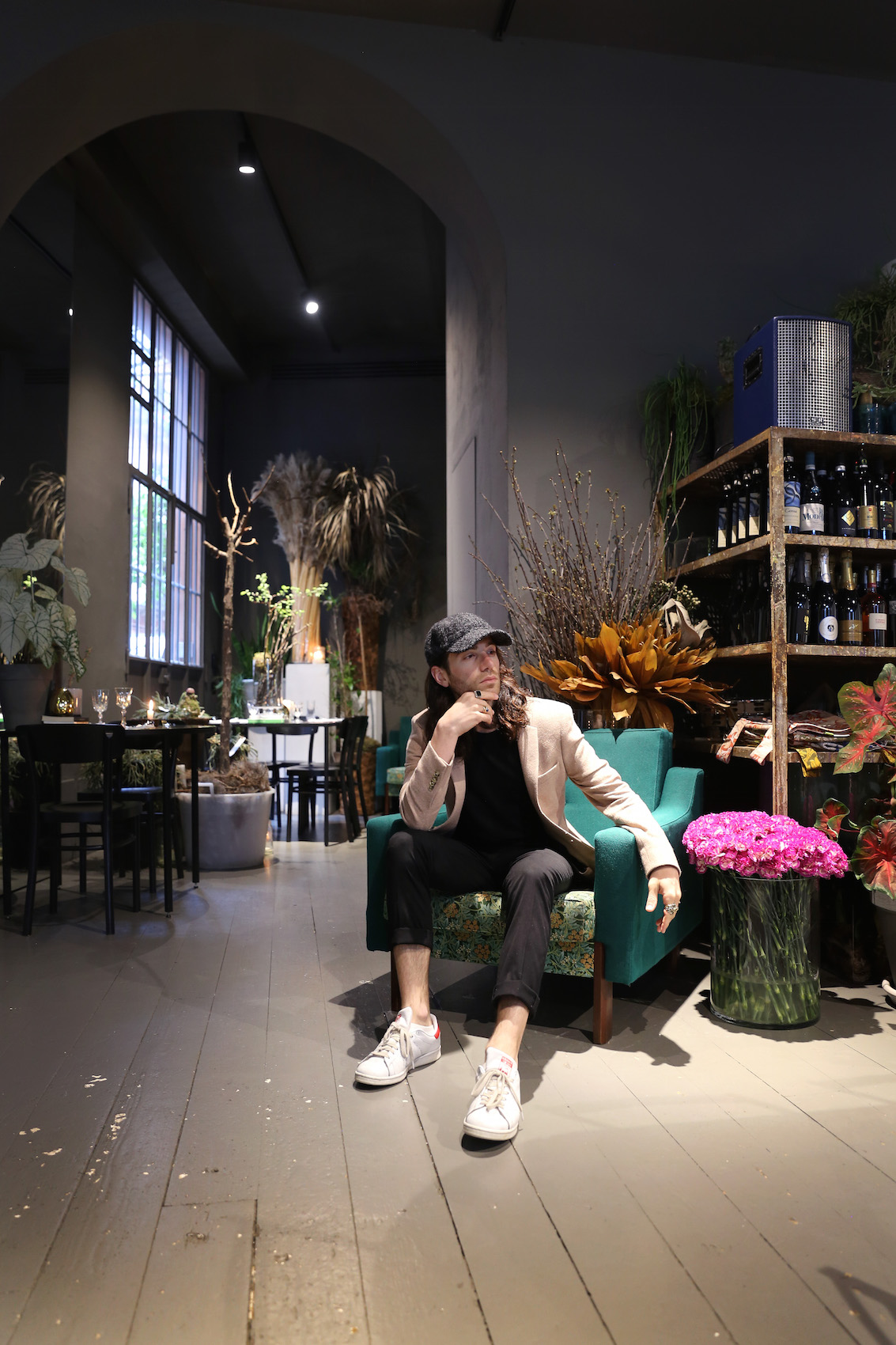 The love in the room was contagious and could also be felt in every aspect of the design.
Long benches were created from slabs of Ceppo Lombardo, a rugged limestone found locally, as was a buffet bar that houses both food and flowers, and a fountain for watering plants that features custom designed brass pipes. Single long-stem candles on each table add a rhythm to the freshness and spontaneity of the place. In short, Potafiori Milan is Instagram heaven.