- travel -
Hotel Like Jagger: The Arch London
A London hotel with proper street cred – the hotel is bang opposite Madonna's London home.
05 . 04 . 17
Ah hotel living: your room is cleaned for you daily. There's a cocktail just a phone call away. And, sometimes the design is so fabulous, it inspires crazy dreams of redecoration upon returning home. We here at Oyster Colored Velvet love to flesh out those unapologetically wonderful hotels from around the world. So dip into OCV's mini bar, grab a drink and check out how to Hotel Like Jagger. 
Just up from Marble Arch and Hyde Park on Great Cumberland Place, which dates back to 1791, frantic Oxford Street seems a world away, sits the very cool The Arch London. The property is as elegant as it is cool – the hotel is bang opposite Madonna's London home. The area is awash with boutique shops and good restaurants.
The hotel, like the city of London, is a brilliant mix of old and new. It retains many of the original features, such as staircases, and architectural flourishes, but also incorporates some very contemporary designs with stunning artworks from British artists, including an eye-catching series of photographs entitled Alphatecture. Modern moments can be seen in hip gadgets like the digital 'maid service' and 'do not disturb' signs outside each room.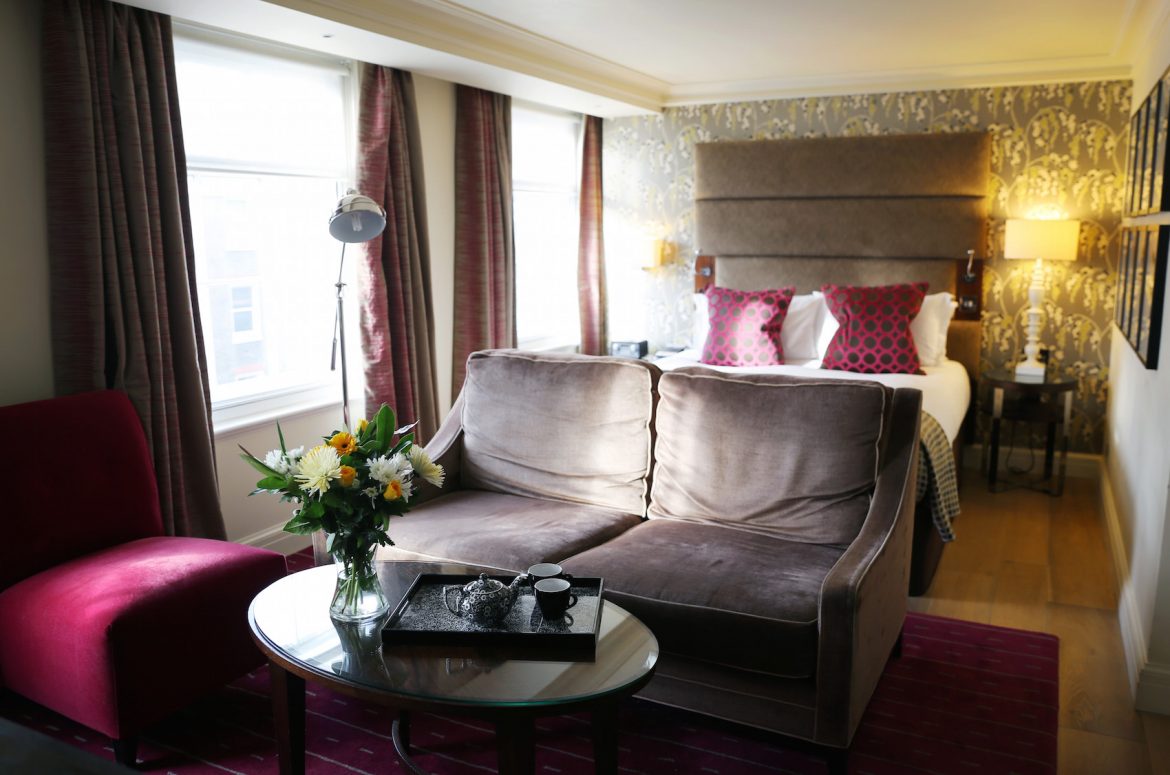 Realized in a moody palette of rich textures and colors, the restaurant located on the main floor is also a great spot to hang.  Hunter 486, which takes its name from the original dialing code for the area combines pre-existing features like exposed structures with smooth marble panels, leather banquettes and an illuminated glass bar that appropriately shines the spotlight on the cocktail-making process.
Sip on Le Salon de Champagne and take a look around. You may be dinning next to Madonna.