- travel -
Hotel Like Jagger: The Grand Hotel Victoria
Modern glamour meets historical charm with sparkling views of Lake Como.
08 . 02 . 22
This grand and beautifully designed villa is one of the lake's grandest hotels, truly living up to its name. The Grand Hotel Victoria is a wonderfully romantic property tucked away in the heart of Menaggio. This unique hotel perfectly blends modern glamour with historical accents all with sparkling views of the lake.
The Hotel is the newest 5-star-luxury identity on Lake Como. Completely renovated to perfection, this late 19th century liberty neo classical masterpiece, enriched by beautiful gardens and relaxing areas. Surrounded by breathtaking views of the lake and its mountains along with celebrating art concepts and Made in Italy, the property provided the perfect escape from reality.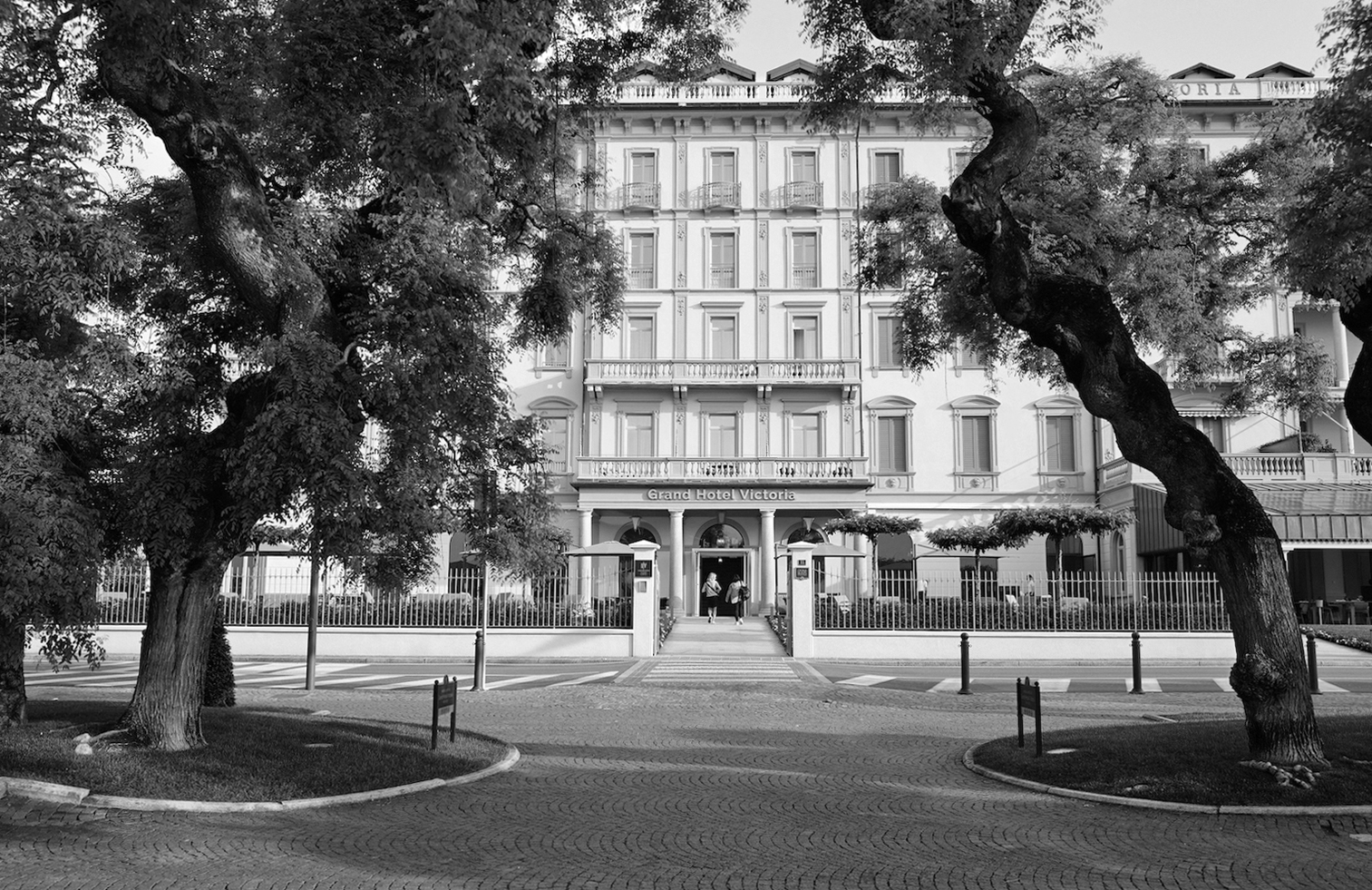 The grand lobby pays homage to The Betrothed, the 1827 novel written by Alessandro Manzoni. The chic style continues through the hotel's interior that is decorated in sleek white and grey tones with splashes of orange and blue. The pool is a stunning display of modern art and provides a peaceful and secluded oasis. There's an exceptional restaurant serving contemporary Italian dishes that is the jewel in the glittering design. The brilliant chef proposes innovative Italian cooking and traditional local specialties in unique settings, like the veranda with lake view or the eccentric gourmet restaurant.
The Erre Spa provides the most relaxing setting for a full awakening of your body, mind and spirit. The Spa offers many treatment rooms along with a 20-meter-long covered swimming pool, steam bath, infrared saunas and spacious relaxing areas
Treat yourself to the true Italian charm of Como and the captivating blend of contemporary design with belle époque and baroque décor. Click here for more information and to book a stay!