- travel -
Hotel Like Jagger: The Ultima Gstaad
Luxury like no other in Gstaad.
05 . 08 . 23
The Ultima Gstaad offers luxury like no other. Disappear into the Swiss Alps in Gstaad and relax into a stay that is transformative and wonderfully inspiring. The Ultima Gstaad has redefined modern luxury in new and creative ways. It's a hotel that is practically perfect in every way.
From wall to wall, you'll discover curated artwork, plush interiors, and a smooth-operating team to cater to your most spontaneous of requests. There are three wooden chalets of eleven suites, six private residences, a restaurant and two inviting bars. Enormous bathrooms are covered in grey marble from Northern Italy. There's a gorgeous indoor pool and outdoor hot tub located next to a leading spa. There is also the Aesthetics Clinic, which offers state-of-the-art anti-ageing treatments.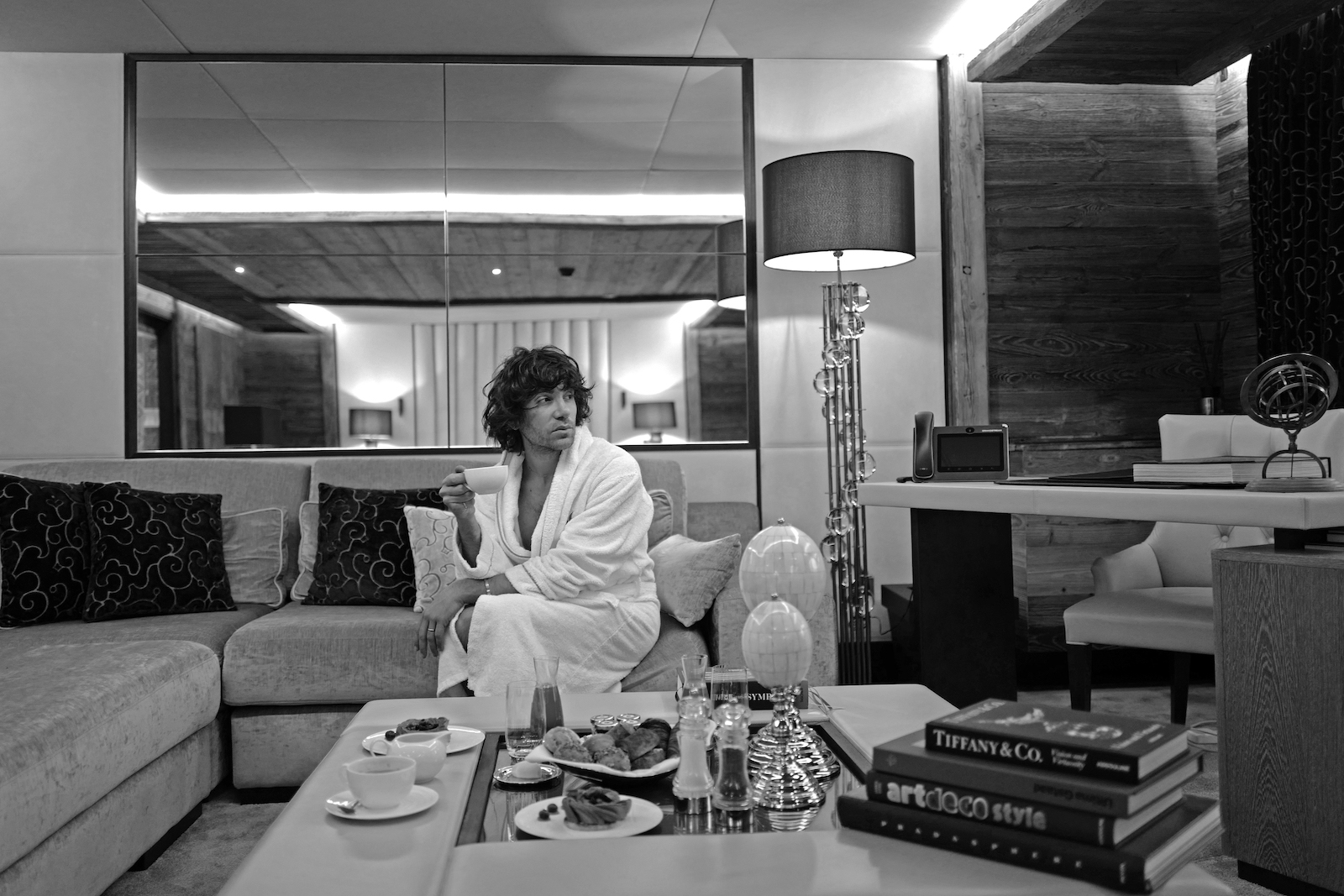 Each space is exquisitely crafted for snug evenings after a day of skiing in the mountains. Think steam fireplaces, lavish bathrooms and dark, swirling marble from floor to ceiling, and balconies with breathtaking and inescapable views of Alps.
The hotel is perfectly situated, just a short walk away from the glittering town of Gstaad and located just a short drive from the slopes.
Executive Chef for Ultima Gstaad, Chef Andrea Franceschi has lovingly curated a menu that uses seasonal ingredients. Each dish is a work of art and offers delicate but bold statements on the plate. The cocktails are also incredibly imaginative, and flavor packed.
The property will be opening a second location in Gstaad soon. Stay tuned for more.