- travel -
Macarons And A Sweet '60s Look At Ladurée In Soho
Macarons, man.
05 . 29 . 15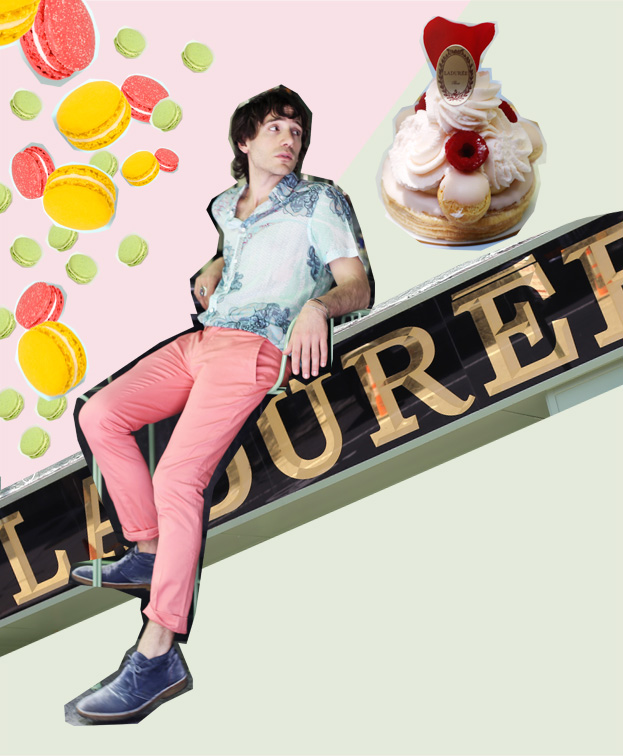 Why tiptoe through the tulips, when you can tiptoe around (and eat) macarons in SoHo at French pastry powerhouse Ladurée.
When the weather starts to warm up in NYC there's only one of two things to do: Pack up and leave the city for a cooler place, or find an amazing outdoor spot where you can imagine that you are in Montauk or the south of France.
I found such a hidden gem this past week at Ladurée in Soho. What's so unique about this urban outdoor spot, aside from the fact that you can eat macarons which are shipped from Paris weekly, is its location. It's not located on a rooftop or not perched on a steamy sidewalk. It's hidden under an umbrella of green leaves in a quaint courtyard complete with the soothing sound of ripping water. This absolutely delightful spot splattered with pops of rainbow-colored macarons on plates of starry-eyed guests sipping on glittering golden glasses of wine.
This location combines retail bakery, tea room, and full-service restaurant, overseen by chef Johann Giraud. Signatures include delicious omelettes and "les clubs sandwiches.
This is one of my new favorites in NYC.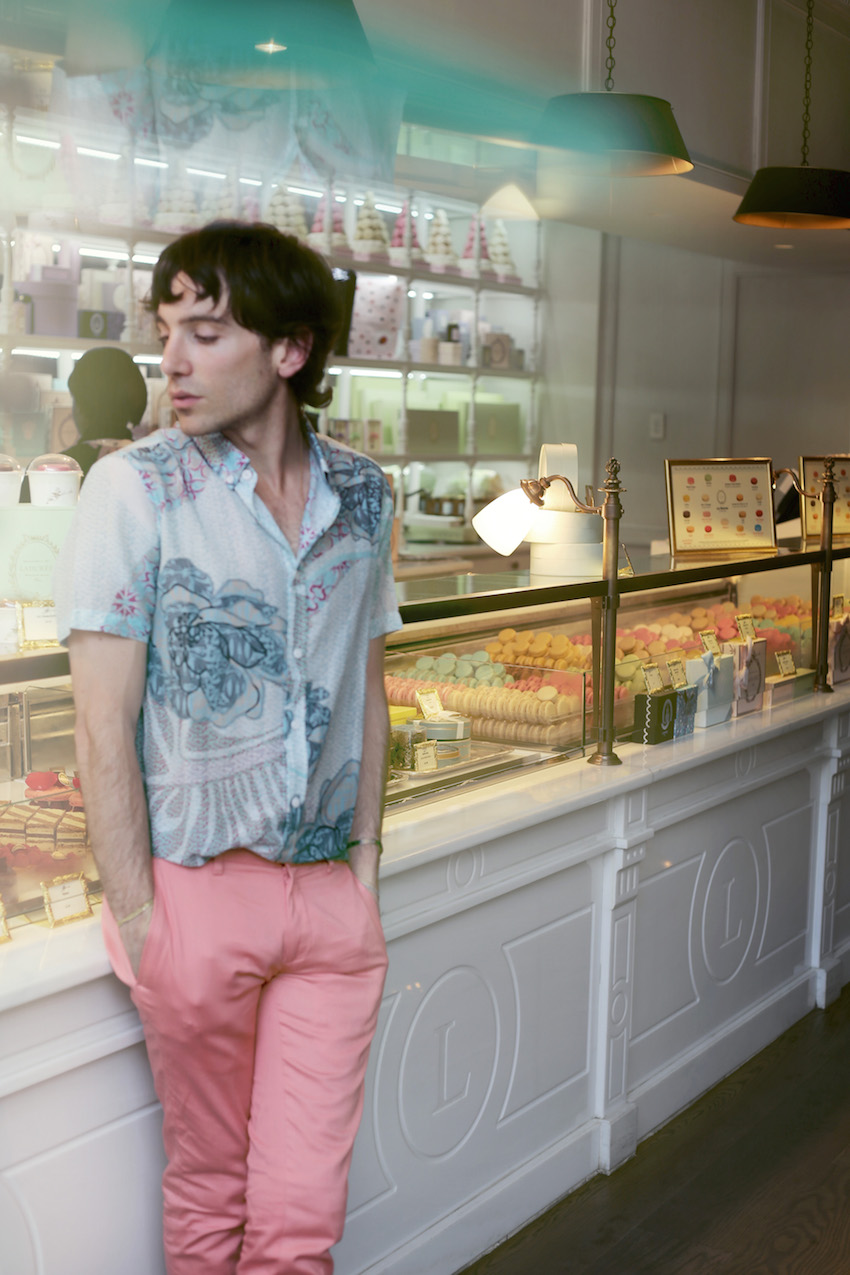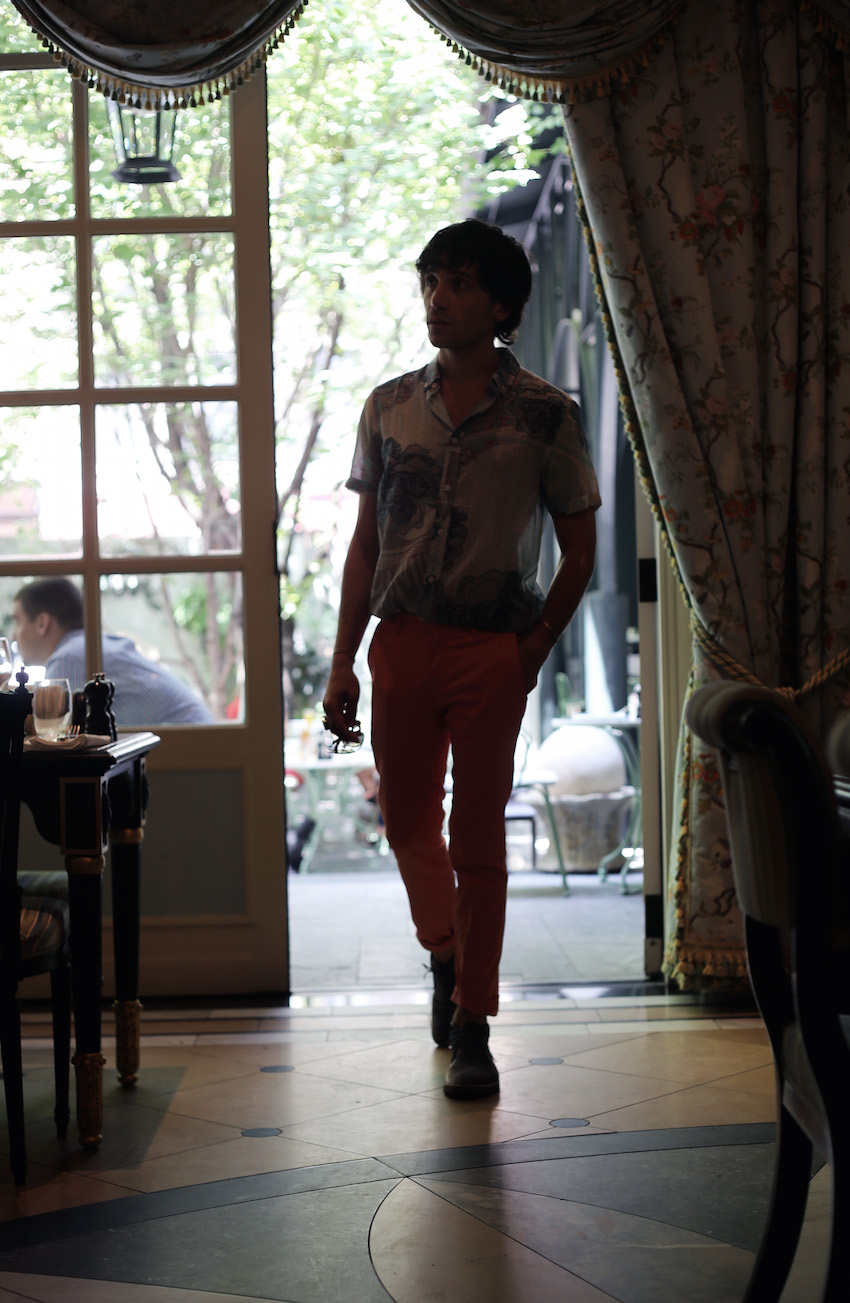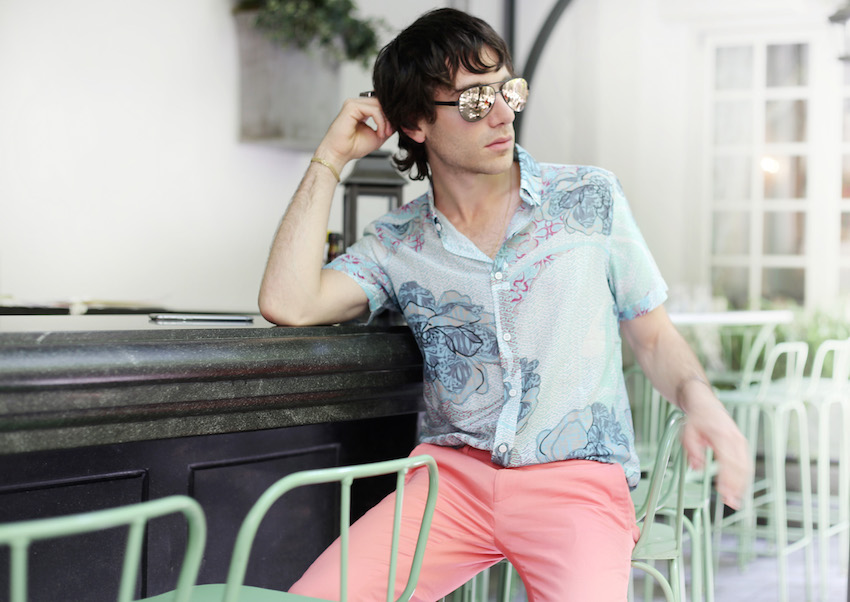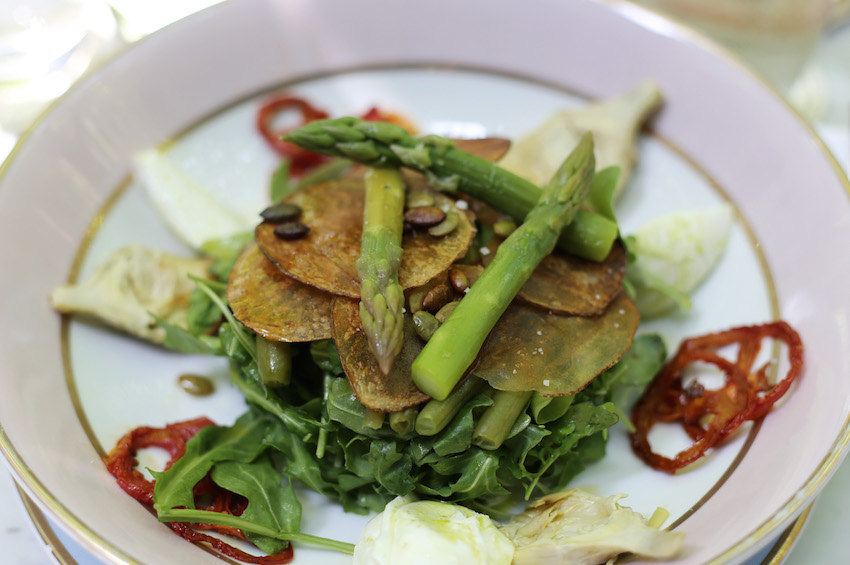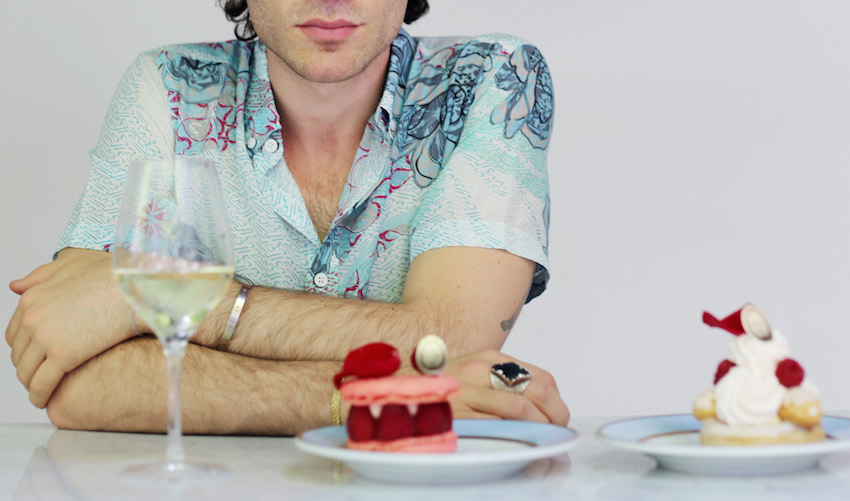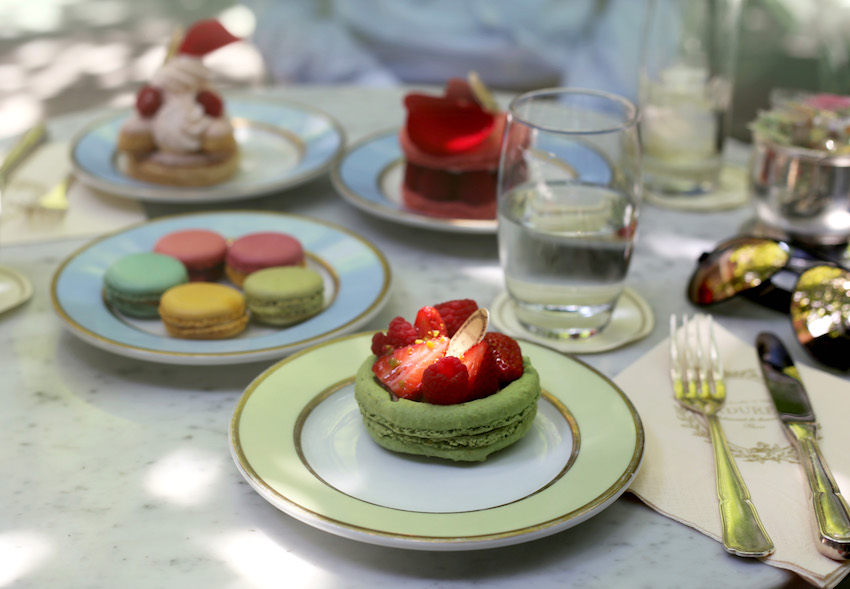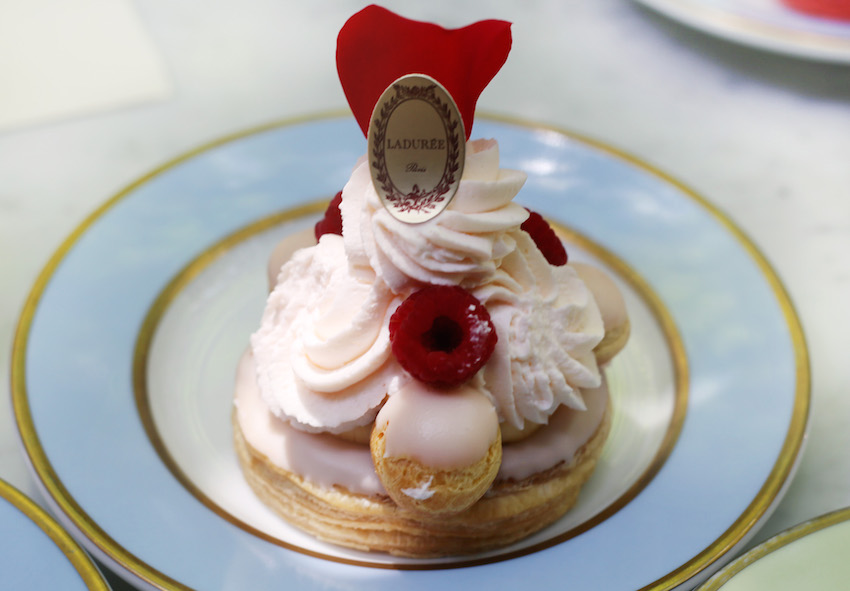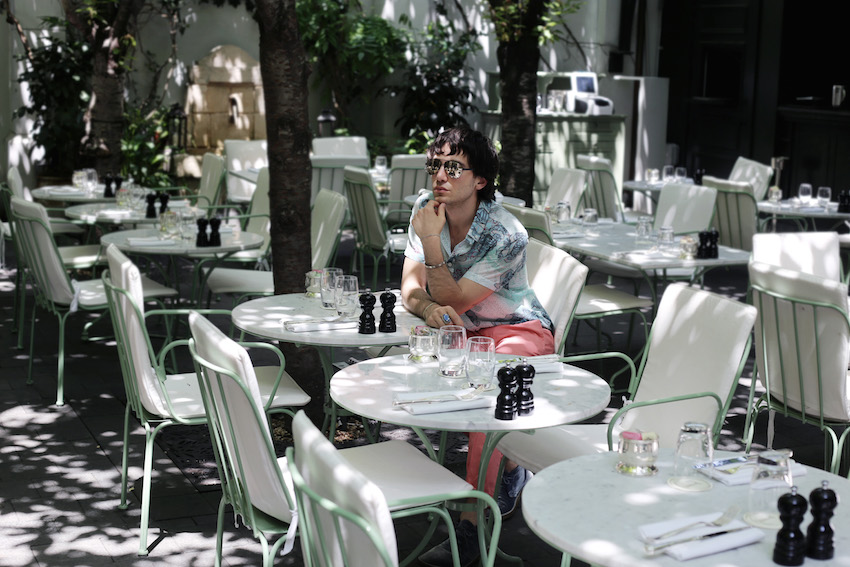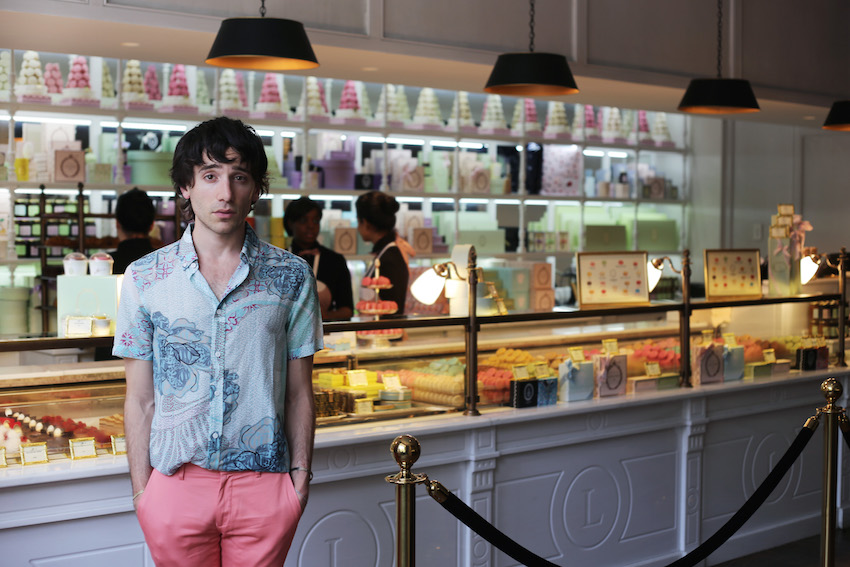 (Look: Topman/ Shoes: Paul Smith/ Sunglasses: David Yurman)
–  YOU MAY ALSO LIKE –
LITTLE SUR ON NEW MUSIC, DREAMING AND GOING COMMANDO: EXCLUSIVE INTERVIEW
WHY HARRY STYLES IS THE NEW JAMES BOND
HOW TO GROW OUT YOUR HAIR OUT AND BE OKAY WITH IT: THE FIRST CUT