- travel -
OCV's Guide To Lisbon
A hedonistic guide to the "It" city in Europe. Lisbon is so hot right now.
10 . 23 . 15
The Portuguese have an amazing way of making you want to eat and drink even more then you are used to. Lisbon is quickly becoming on of the coolest spots to visit in Europe. Neighborhoods formerly worked by ladies of the night, swanky apartments and Brooklyn-like storefronts proliferate. The city is blossoming with culture from cab drivers playing the blues in their taxis to taking in masterpieces both new and old at the city's best museums and galleries. Now is the time to go to Lisbon. Everything old is new. The country is teetering on the brink of major change, and seething it in this wonderful state of metamorphosis is as colorful as the many tiles that decorate the city facades. Lisbon has done the impossible, the city have managed to transform itself without losing its identity. Here is Oyster Colored Velvet's guide to Lisbon.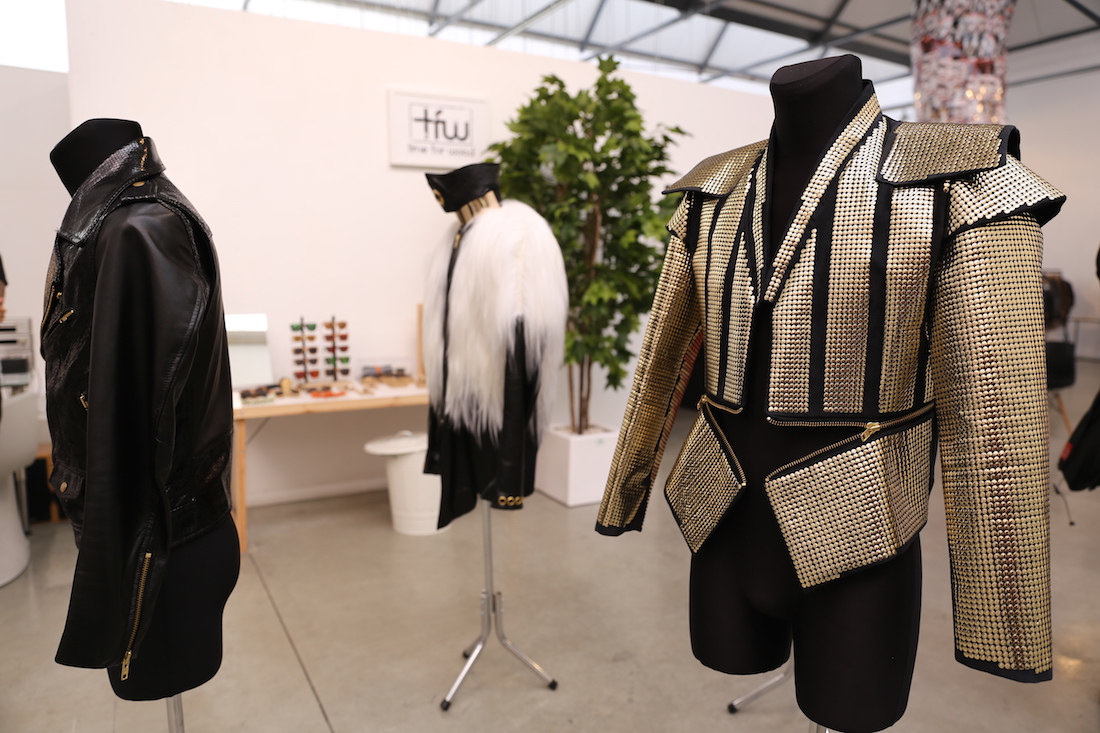 Shopping:
Nuno Gama is a cool menswear shop located right off of Rua Dom Pedro. The shop itself is incredibly inspiring complete with Elvis hair like hats made of ceramic, black netted chandeliers and a Harley all attached to a super cool barber shop. I picked up a couple of items here and realized that all polos aren't terrible.
This small boutique sells adorable authentic handcrafted trinkets located steps away from the beautiful Cathedral.
39a Concept Store is a harmonious blend of art, fashion, beauty and lifestyle. The shop is constantly transforming with changing inventory on a monthly basis featuring exclusive brands; as well as installations, where Raquel highlights the talent of various local artists.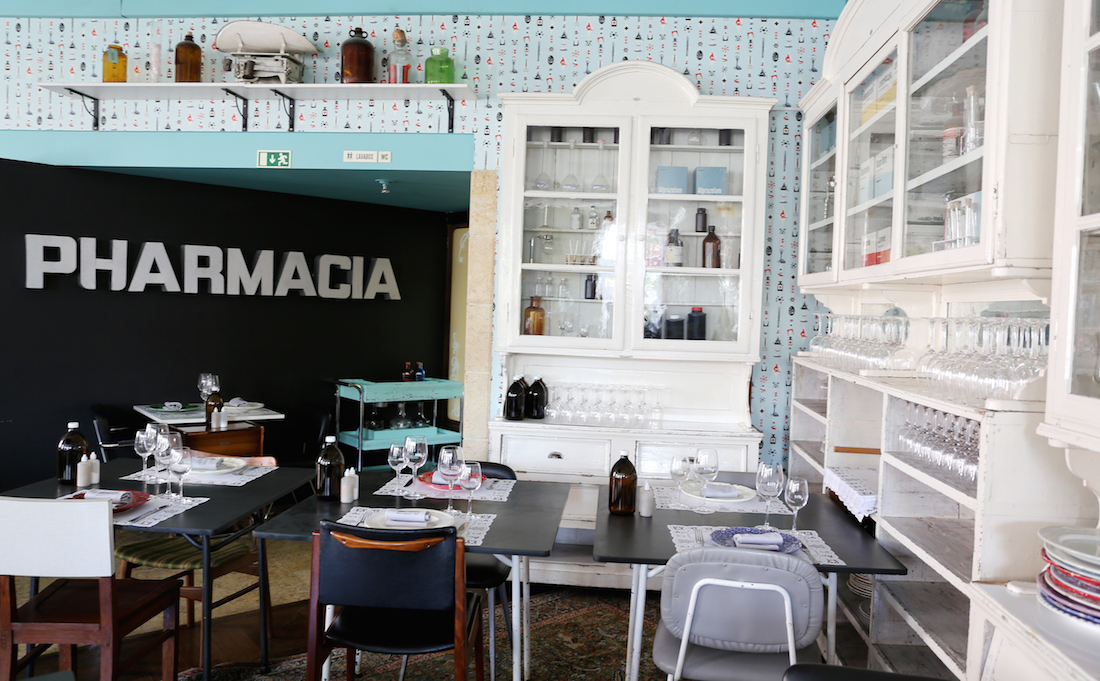 Dinning and drinking:
This restaurant is locate in the super hip LX Factory (more on that below) Portuguese food is served up with a contemporary twist, made using seasonal and organic ingredients. Save room for the scrumptious desserts and do try the homemade bread.
Inside the Pharmacy Museum in Lisbon you can find Pharmacia Restaurant. The walls are decorated with posters which advertises a new sort of medicine, The kind that burns on the way down and is served in a glass with an large ice cube and orange peel flourish. You're wine is kept cool in a holder for medicines (with a red or green cross on it). In the cabinets you will find dozens of old medicines. And there are a few test tubes lying around. As for the food, its as inventive as the décor consisting of inventive neo-Portuguese cuisine.
This trendy rooftop bar in Lisbon is perched on the 6th floor of a parking lot on Calçada doh Combro, 58 district Santa Catarina. The entrance is quite unmarked. To get in you have to enter the parking lot and take a graffiti-stained elevator up to the 5th floor and then walk up a long curved ramp. It's worth the journey as the terrace garden offers up 180º views of Lisbon and rose wine for 3.50 euros. If you are looking for the cool crown in Lisbon, rest assure they are pre-gaming here.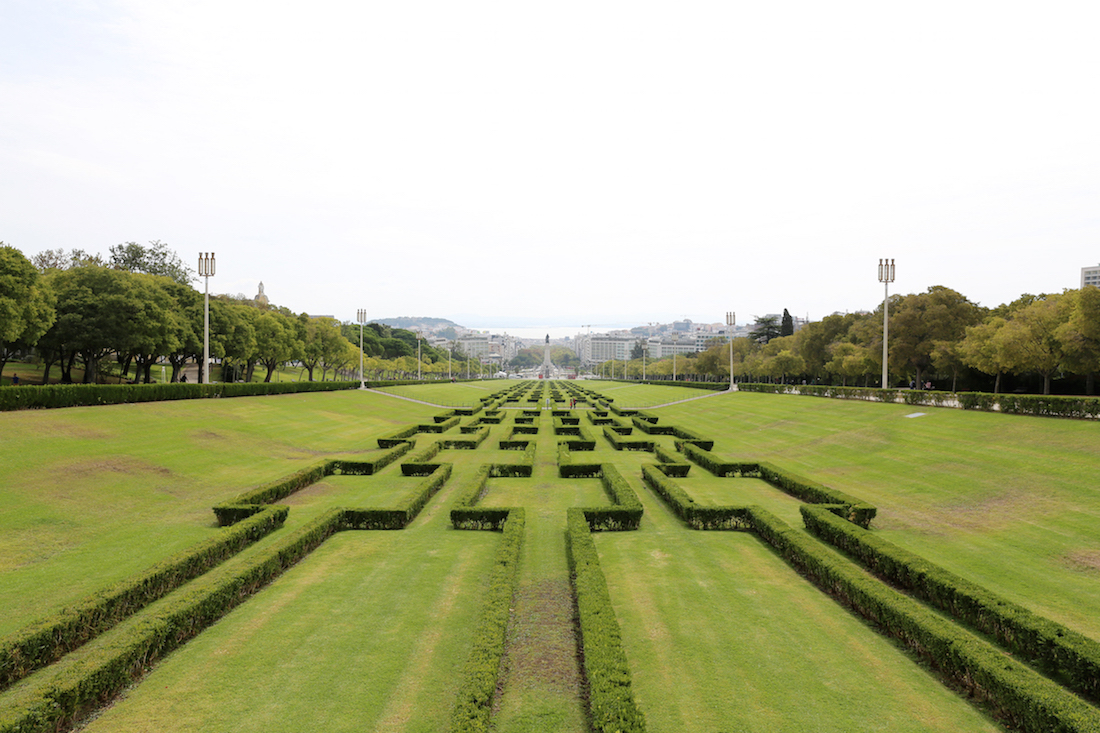 Sites:
I discovered this gem my very last day in Lisbon and have to admit, it was one of my favorite spots. Think Brooklyn five years ago with a lot less trust fund babies and a lot more raw creatives running about. The LX Factory is the cities old manufacturing district that was transformed in 2010 into a network of cool retail shops, bars and restaurants, even a hotel, all tucked under the steady roar of the off/on ramps to the Big Bridge. There is so much to see and do here. Give yourself a day here to really discover everything. Like an entire bookstore built around an old printing press.
This castle is located high above the city and offers up great views. Spend less time in the castle and more on the midlevel streets that flank the fortress.
MUDE is an unusual and quirky museum that is housed in a former bank. The interior of the financial institution was gutted to make way for a rotating collection of design and fashion classics, with the emphasis on vintage apparel. Some of the most illustrious names in haute couture from the 1950s and 1960s are represented, designers such as Coco Chanel and Yves Saint Laurent.
A decommissioned early 20th-century electricity generating station has been transformed in to one of Lisbon's most original and cool museums. The building itself is a beautiful example of industrial architecture, but it's the interior that truly impresses. You enter through the Low Pressure Boiler Room, the cathedral-like generating hall. The lower level chronicles the discovery of electricity, with a section devoted to the work of Michael Faraday, who pioneered the development of electromagnetism and electrochemistry. I felt nerdy in a really cool way.
Parque Eduardo VII
The largest public park in Lisbon, Parque Eduardo VII is an urban oasis. The park was named after his highness Edward VII, who visited Lisbon in 1903. The sloping parterre affords sweeping views over the whizzing traffic of Praça Marquês de Pombal to the river.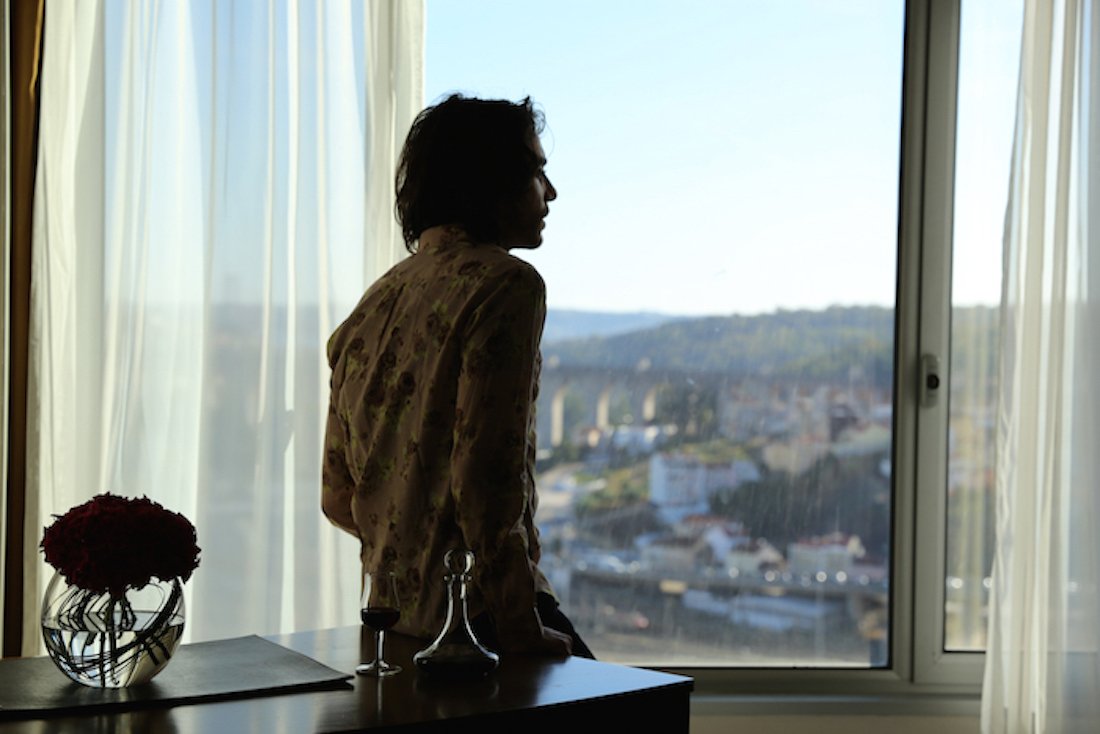 Lodging:
This stylish hotel and hip spa is a gorgeous place to call home while in Lisbon. I was lucky to stay here during my trip and experience the breathtaking views, wonderful service and incredible food.
The name means "memory" and reflects the aim of the brand to impart the flavors, sounds and smells of their locations to their guests. It is housed in a beautifully renovated 19th-century building and lies at the end of a tiny street. It's authentic Portugal.
YOU MAY ALSO LIKE 
A DAY IN THE LIFE DURING BUDAPEST FASHION WEEK
WHAT YOUR VACATION CHOICE SAYS ABOUT YOU