- travel -
Hotel Like Jagger: A Grand Budapest Hotel
If you can't move like Jagger, hotel like Jagger.
10 . 28 . 15
Ah hotel living: your room is cleaned for you daily. There's a cocktail just a phone call away. And, sometimes the design is so fabulous you purposely lose you room key in hopes that will somehow prolong your stay so that the crazy dreams of redecoration upon returning home continue. We here at Oyster Colored Velvet love to flesh out those unapologetically wonderful hotels from around the world. So dip into OCV's mini bar and check out how to Hotel Like Jagger. 
There are certain hotels that upon entering, make you want to change out of the baggy, sweat drenched travel clothes you have been wearing for the past several hours and into a black suit before grabbing a scotch and cigarette and lighting up next to the grand piano playing jazz in the lobby bar.
The Corinthia Hotel in Budapest was made for OCV's Hotel Like Jagger series. Made famous by Wes Anderson's A Grand Budapest Hotel, the property first opened its doors in 1896 by the Lumiére brothers. Built in French renaissance style the Royal Hotel was THE place to stay in Budapest. The property was always tied to the movie industry. The very first motion pictures in Budapest were shown there. Later there was even a movie theatre established in the hotel, called the Royal Apollo, renamed Red Star Movie after the Second World War. Before the hotel was destroyed by fire in 1953, old drawings show just how much the hotel actually looked like the hotel depicted on Wes Anderson's famed movie poster.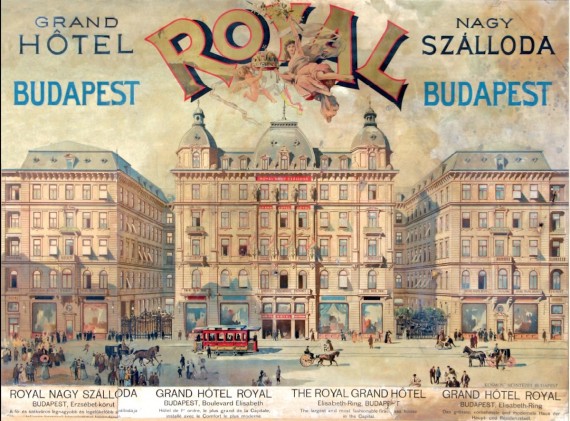 I had the privilege of calling the hotel home for 3 days during Budapest Fashion Week (which really only lasted 2 days but was never the less packed with creative fun.)
Despite its swagger filled past and glitzy clientele, the hotel remains unpretentious with consistently good service. Parts of the hotel feel as though they were lifted off a movie set. A cobalt-colored indoor pool glistens under a glass tile roof that transports you back to 1926 and the main lobby is awe-inspiring and a will require a fifteen minute photoshoot.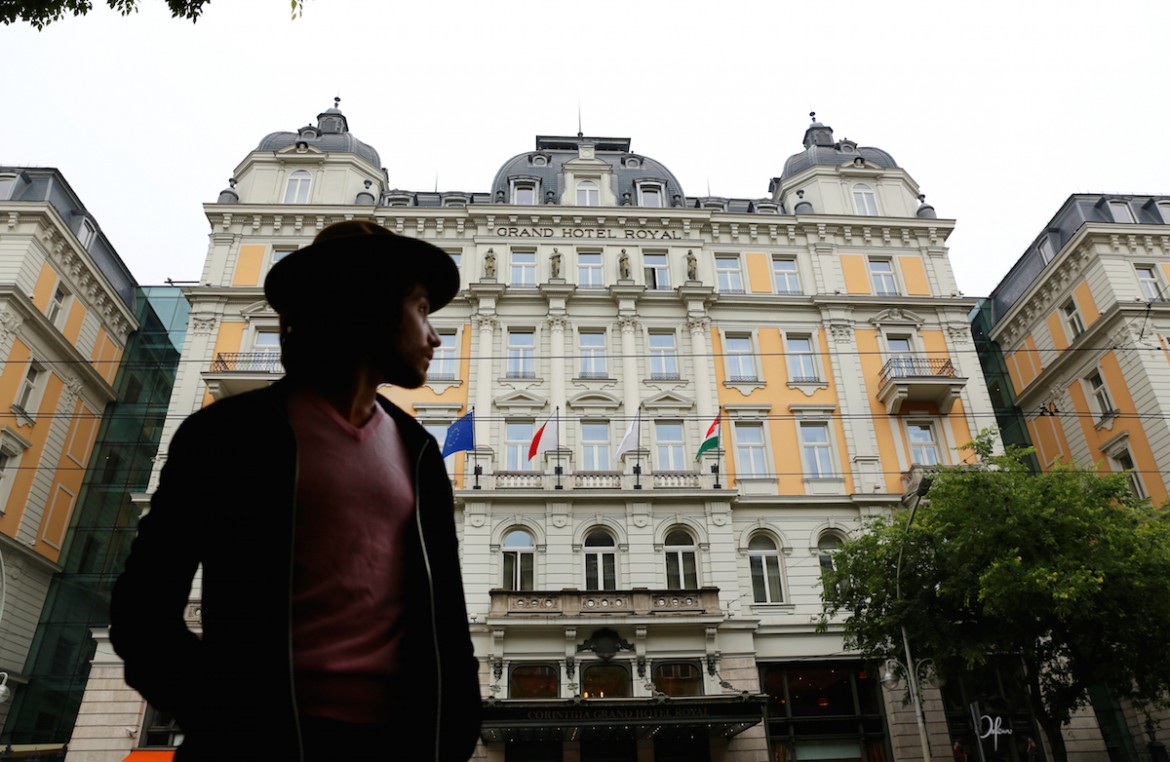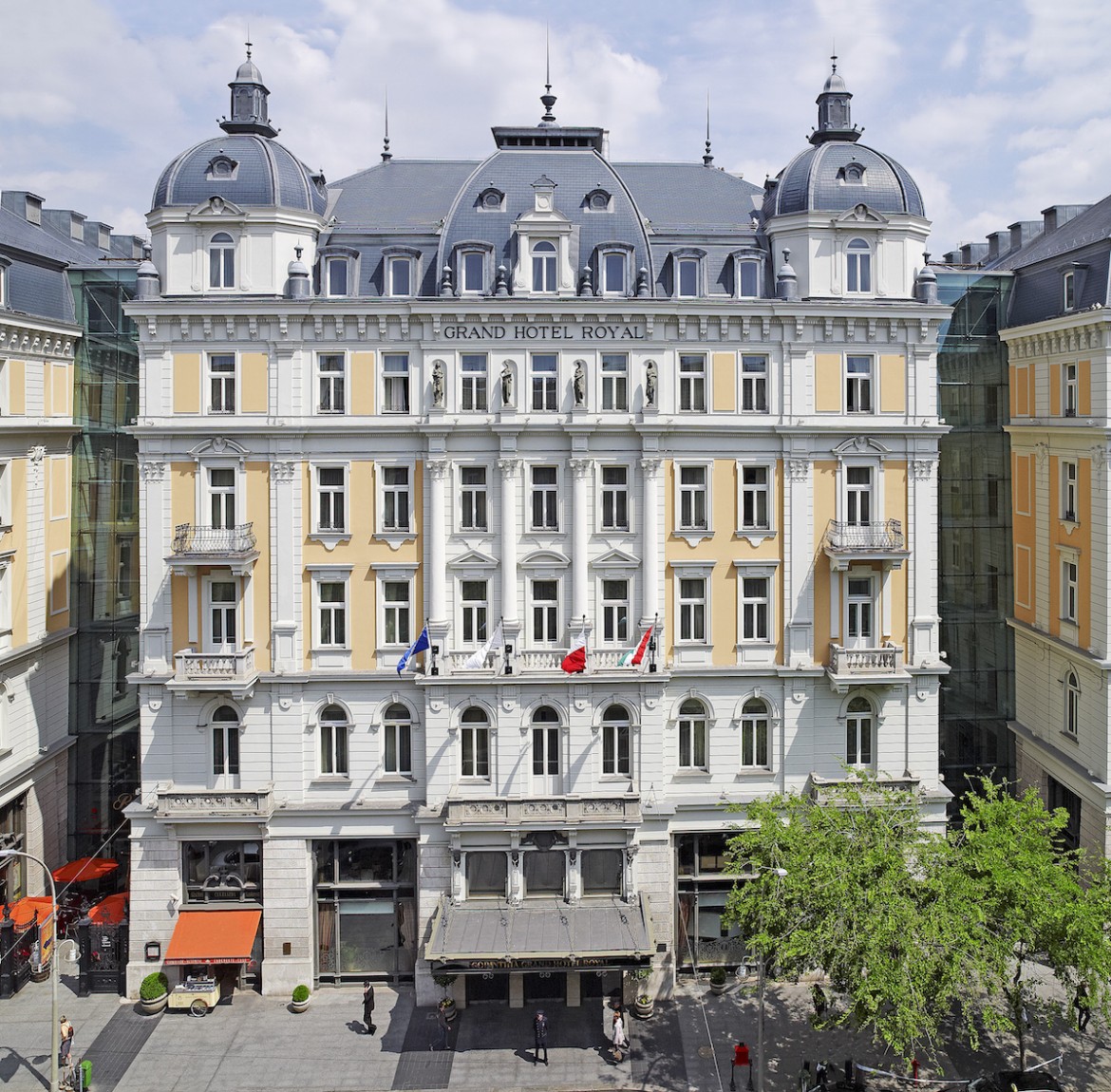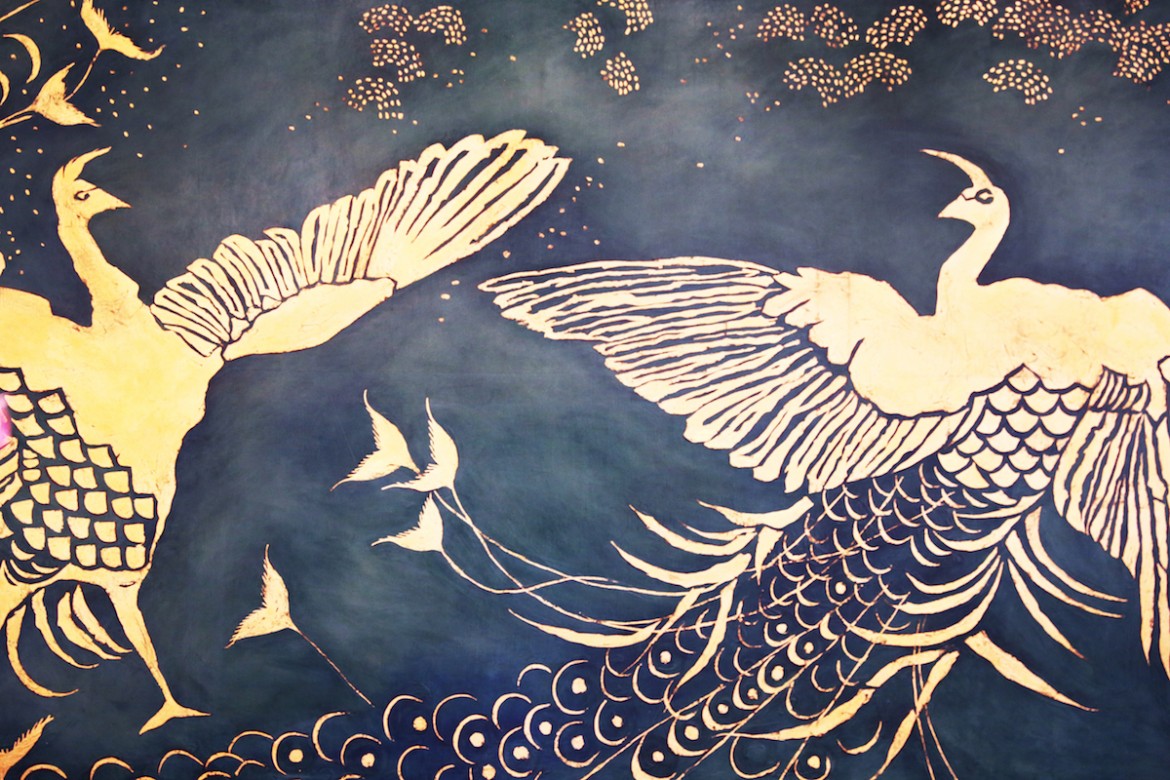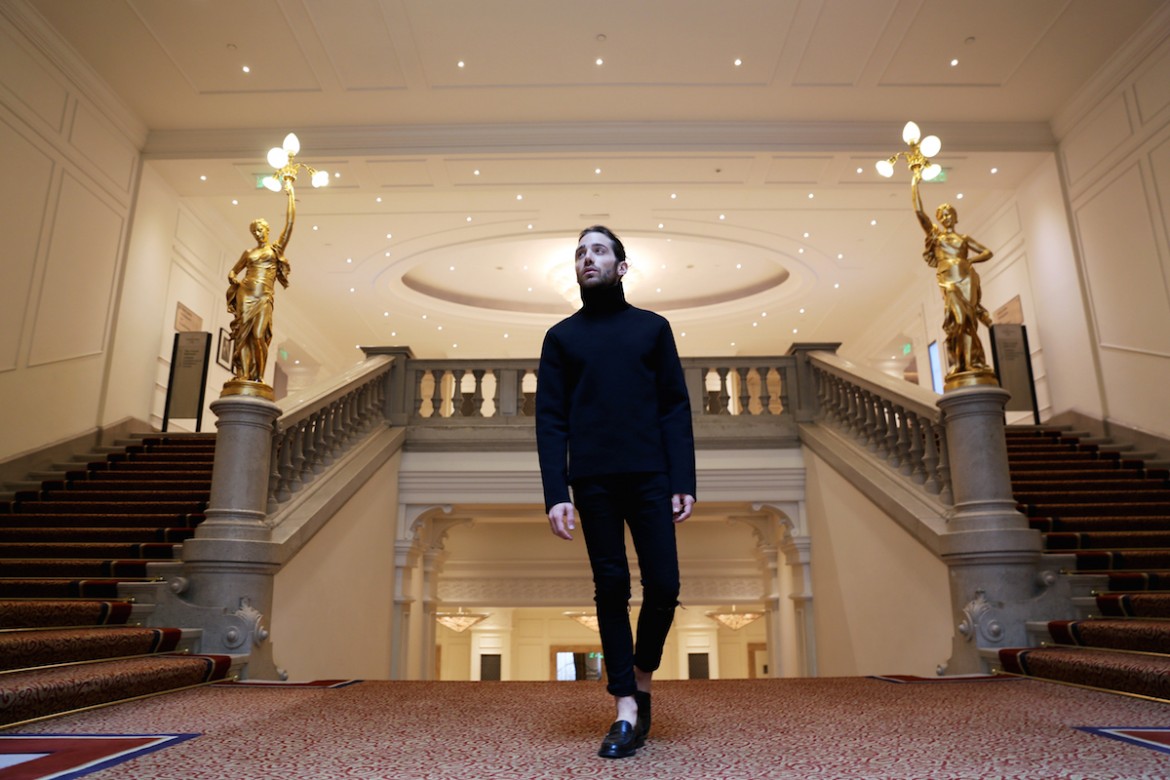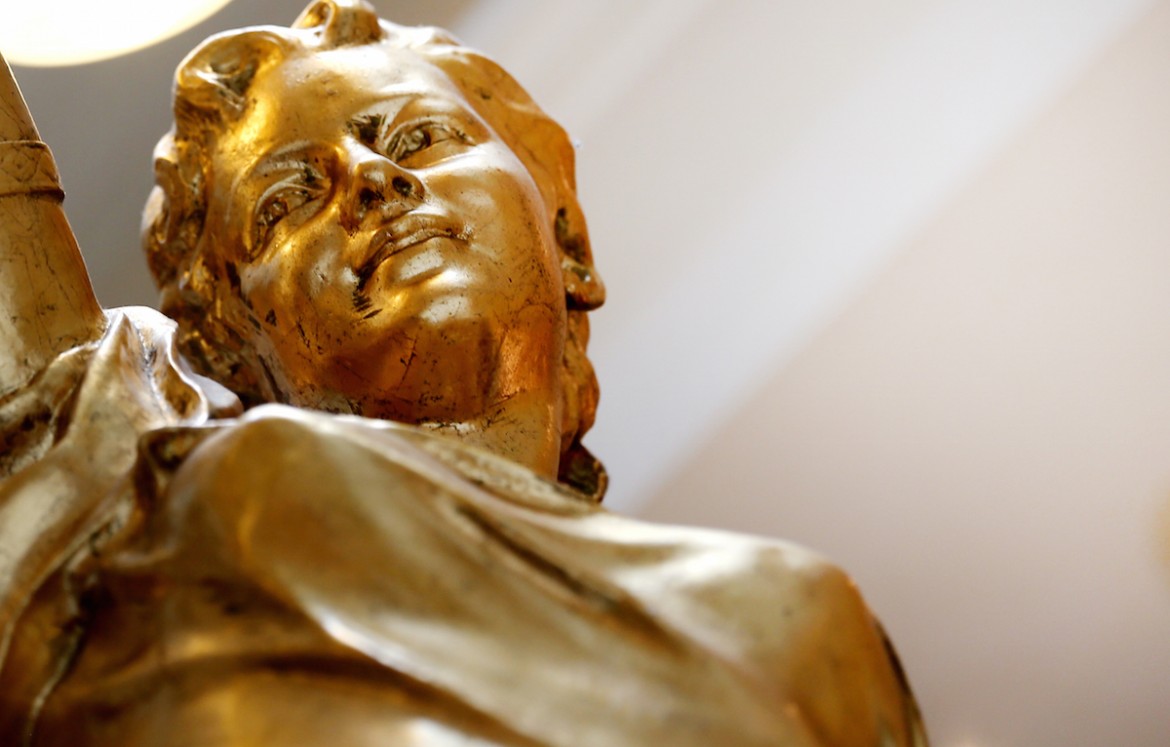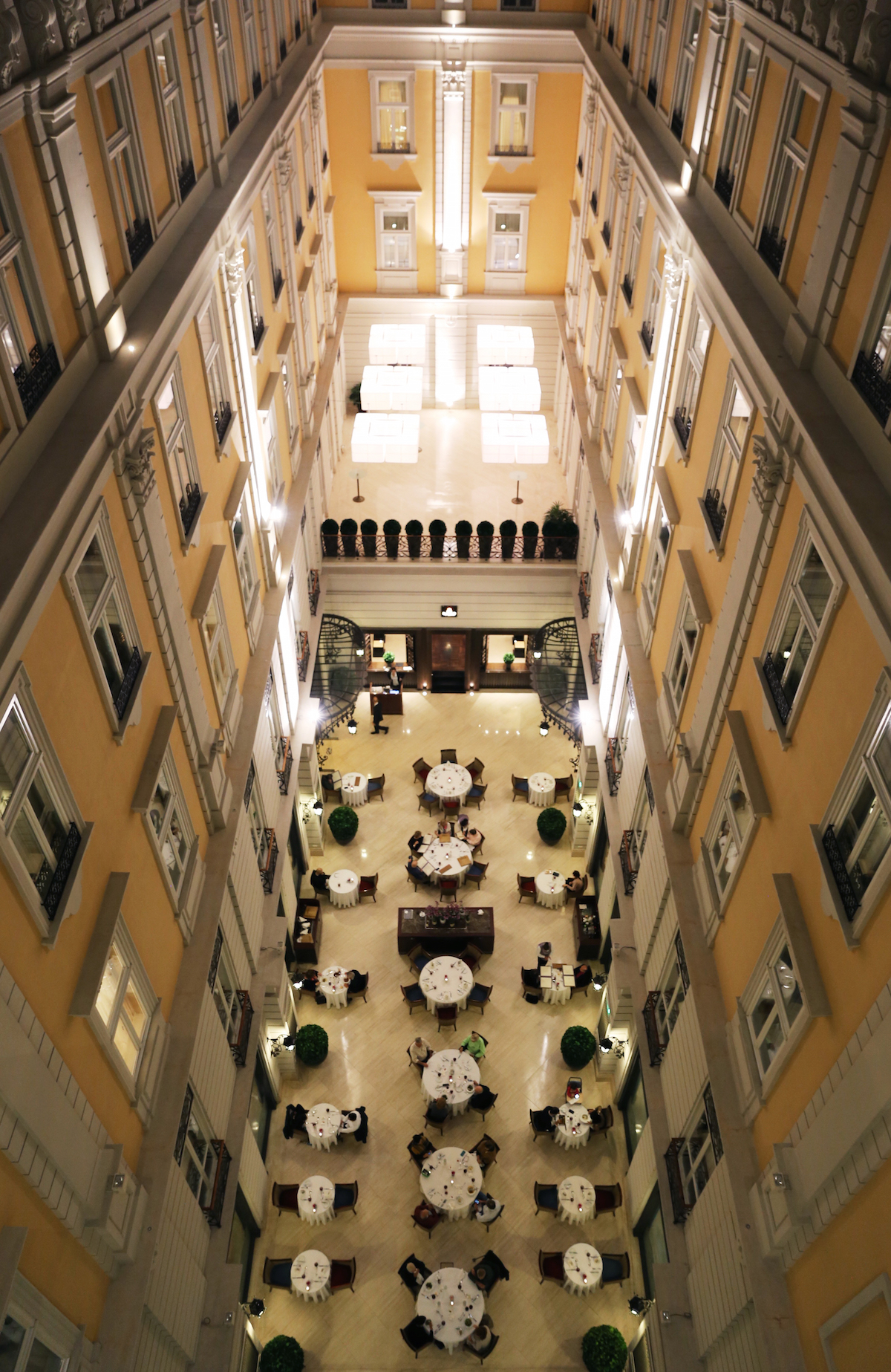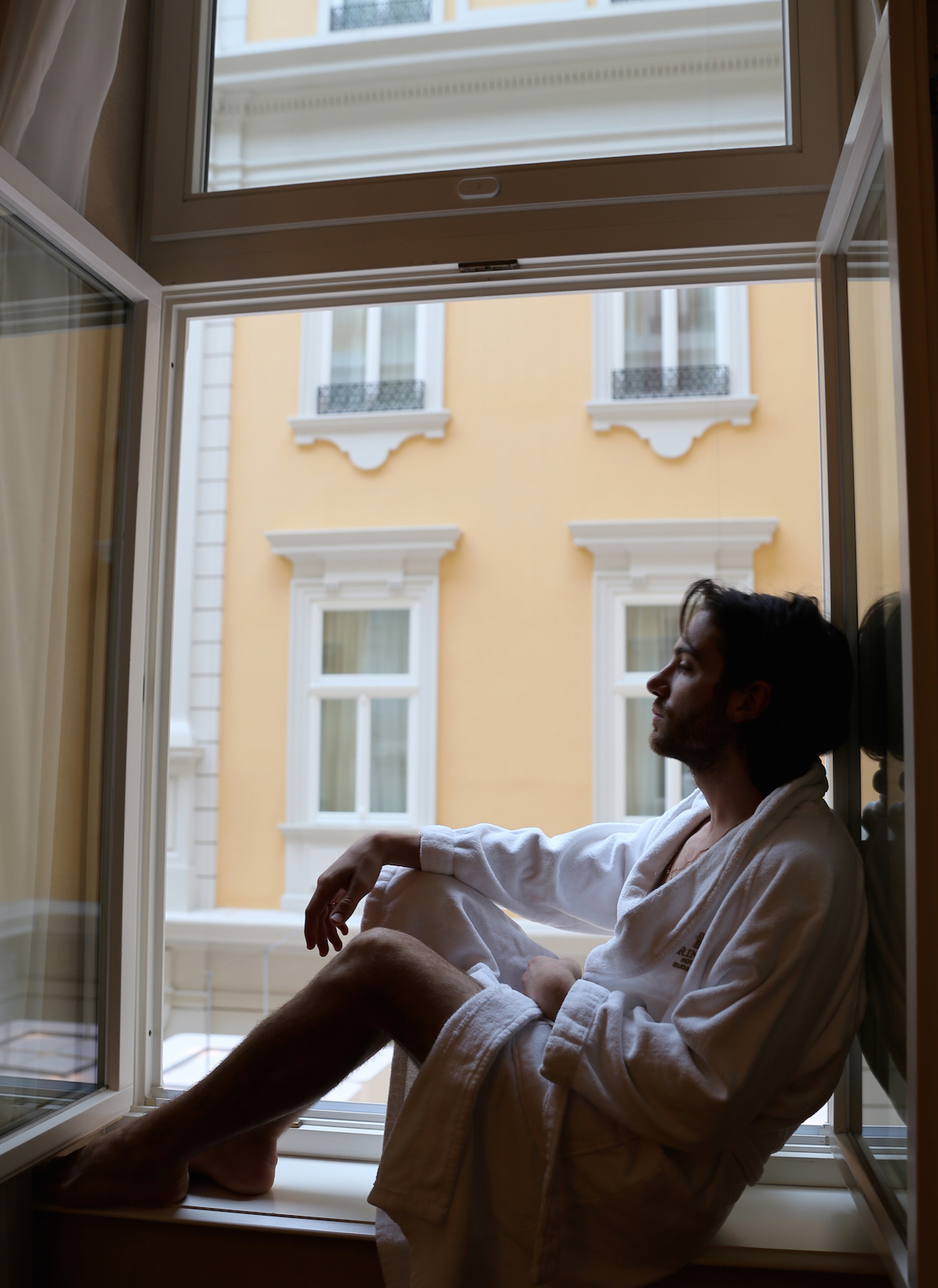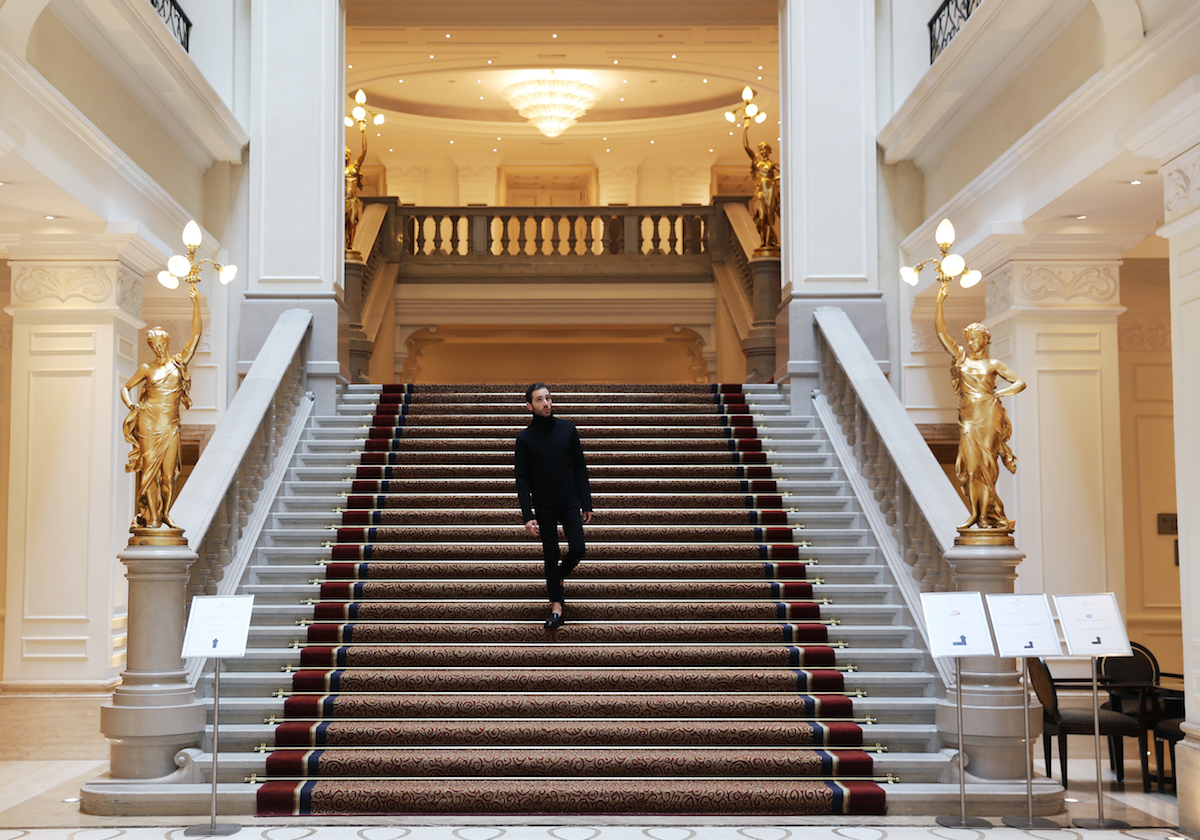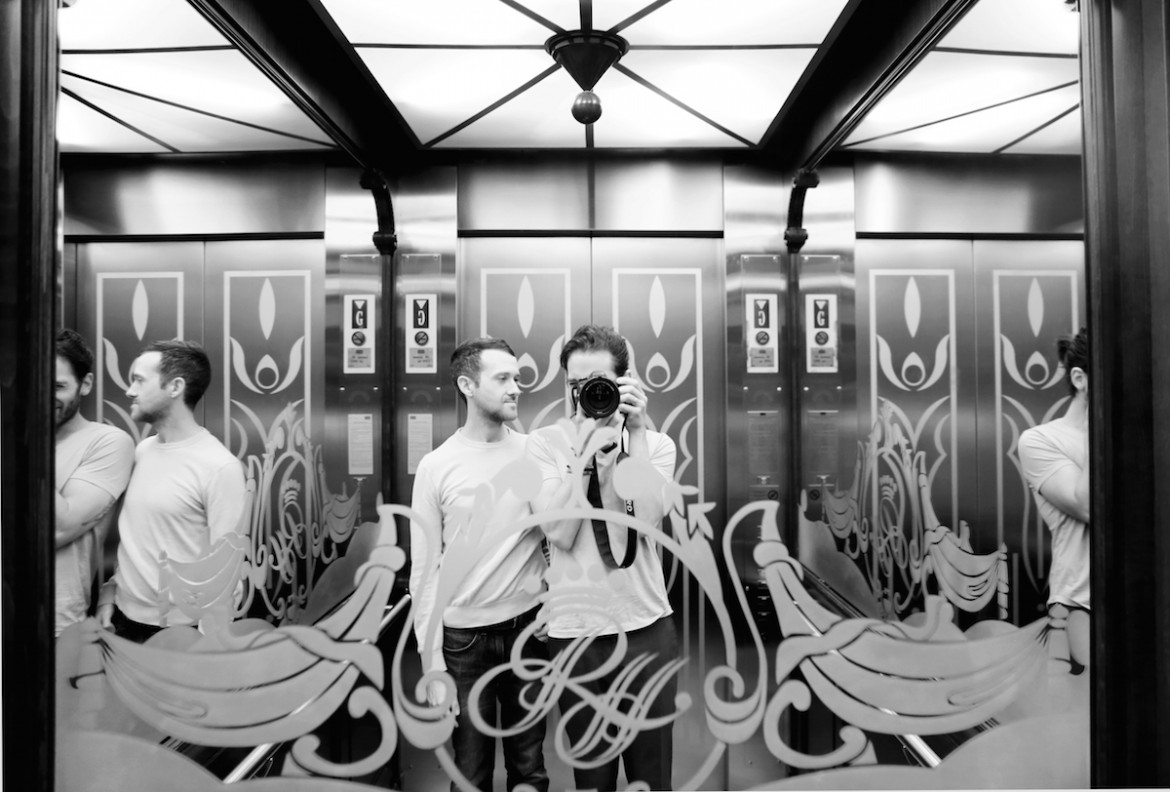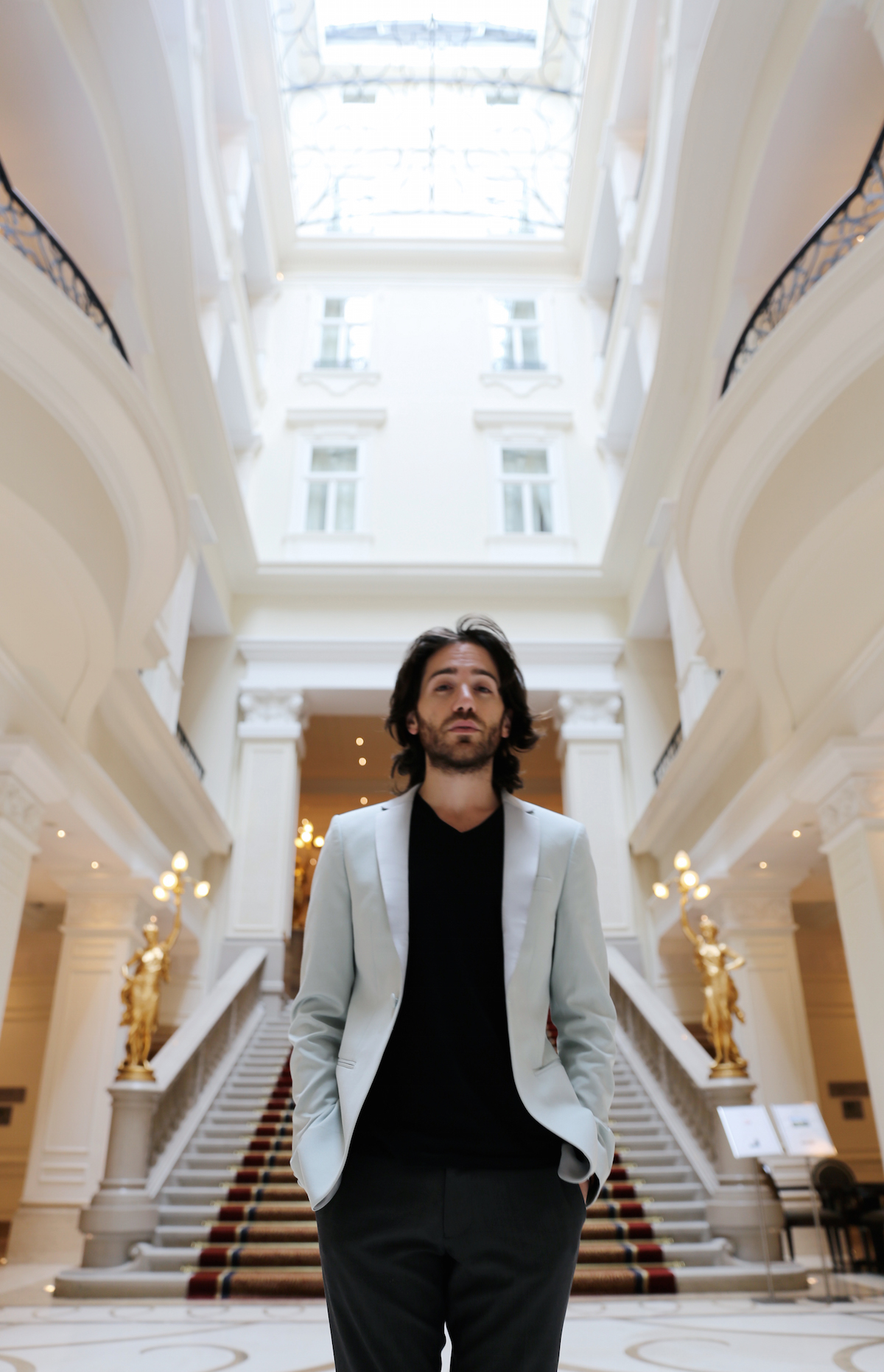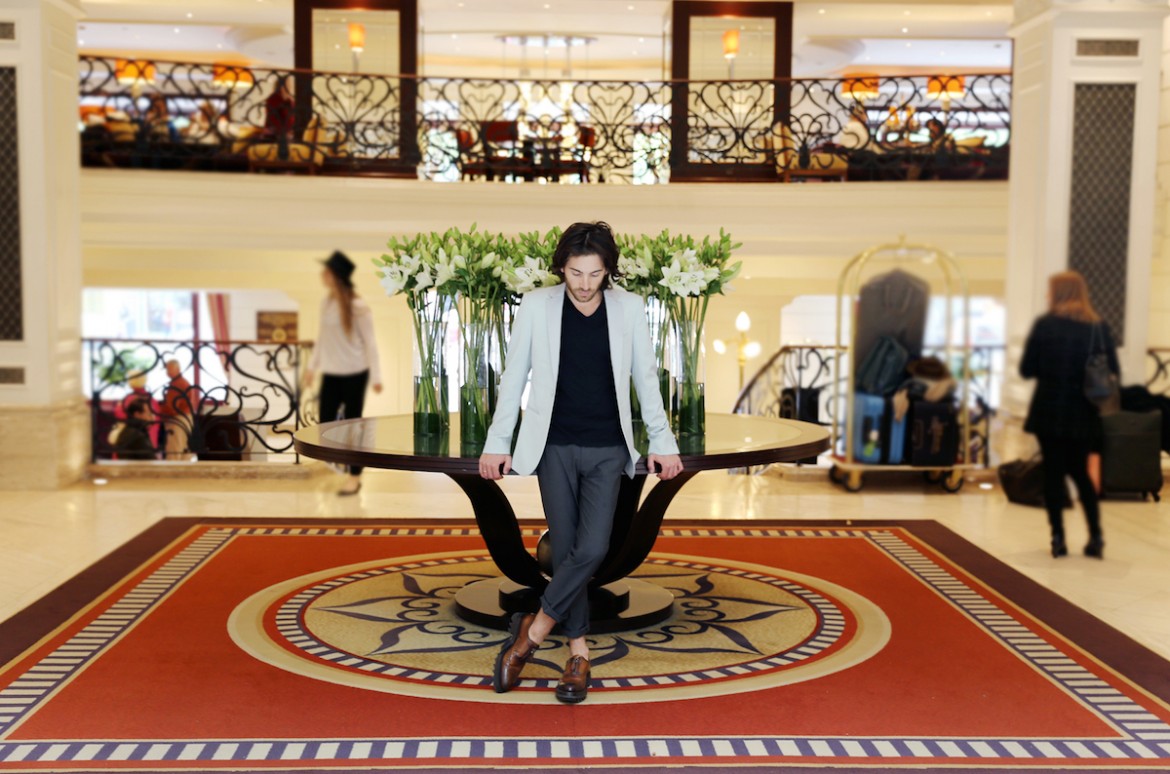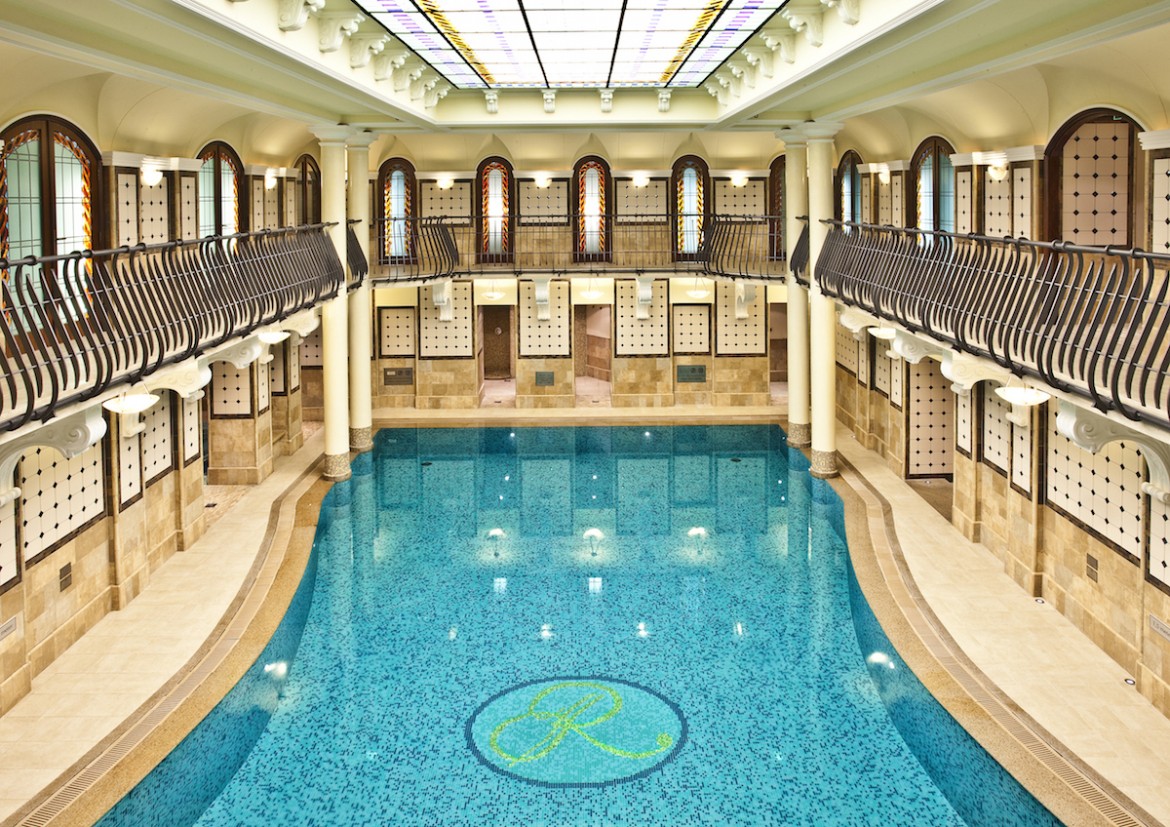 YOU MAY ALSO LIKE 
A DAY IN THE LIFE DURING BUDAPEST FASHION WEEK
WHAT YOUR VACATION CHOICE SAYS ABOUT YOU