- lifestyle -
19 Questions About 'Game Of Thrones' Season 6, Episode 4
Let's try to come up with the answers together.
05 . 15 . 16
Grab your Jon Snow faux fur jacket and goblet of red wine because 'Game of Thrones' is back people! Some serious stuff went down in Sunday's 'Game of Thrones' episode. In a sentence, many a bad haircut, baggy clothes and a bunch of dead people, otherwise known as three reasons why we are so terribly obsessed with this amazing show.
Here are some questions I had about 'Game Of Thrones' Season 6, Episode 4. (PS: Spoiler alerts below.)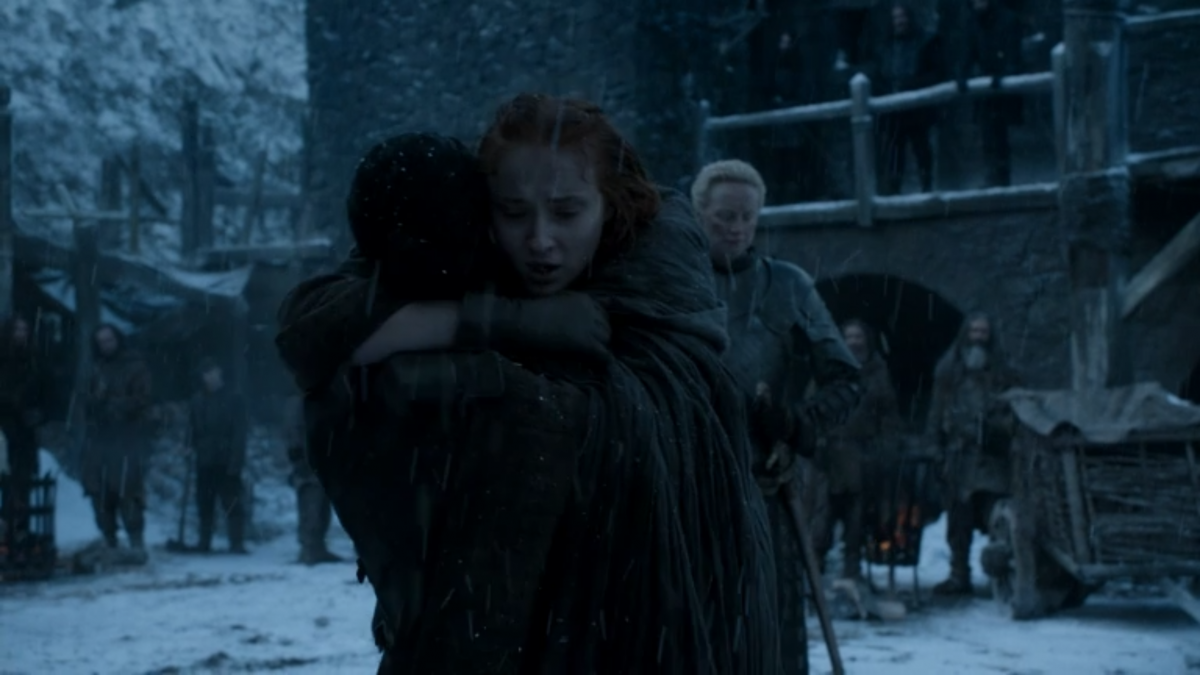 1.  Is anyone else not as attracted to this less certain and less aggressive Jon Snow?
2. Did Jon Snow get a hair cut as soon as he came back from the dead?
3. Or is hair pulled back?
4. Is this the first time that Sansa and Jon have been together in the show?
5. Defiantly pulled back.
6. How good does it feel to have two of the Starks are reunited?
7. When are dresses with sleeves that touch the floor coming back in style?
8. Also, when is chainmail coming back in style?
9. Did anyone else start thinking about Monday's to do list during the High Sparrows monologue?
10. When will that guy die already?!?
11. How did Calise know to go for a walk?
12. Does she also have the powers of the Long Island Medium?
Wait, that would mean she can talk to the dead. Strike that.
13. Where are these dragons?
14. I guess you don't need dragons when there's fire. Huh?
15. Was is Danny, an unarmed little woman that really killed all these men?
Amazing.
16. Does anyone else get a bit turned on watching Calise walk through fire?
17. Who else watched the closing scene and worried that Calise was going to break bitch face?
18. Is this season all about rebirth?
19. Who will be next?