- lifestyle -
Drunk News: Kanye & Bubble Beards
News so good, it's totally wasted.
01 . 26 . 16
Before you can have a real cocktail later, get buzzed on drunk news and I promise it will be 6 PM before you know it.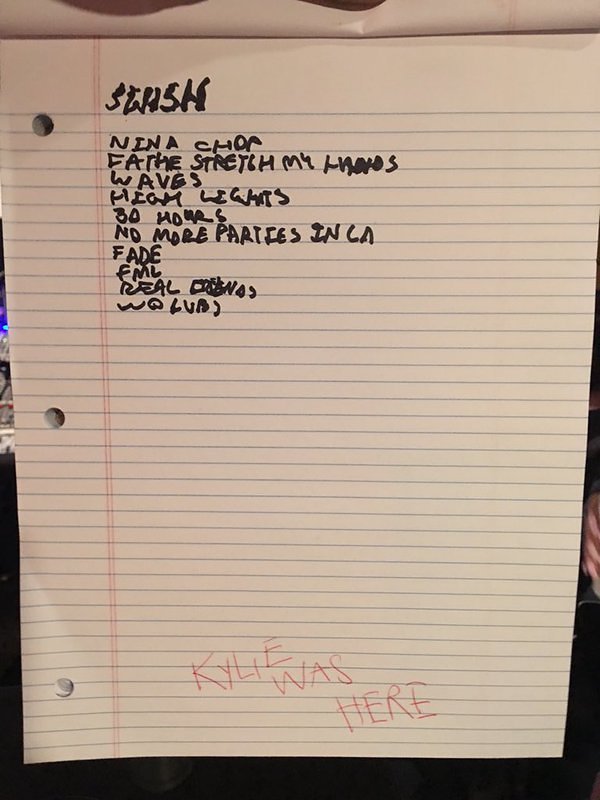 Kanye West Tweets Swish Album Tracklist
When Kanye West tweeted a photo of a sheet of loose-leaf paper last night, as if plucked from a trash can, I assumed he was revealing a love note from Ricardo Tishe. Alas, his caption quickly clarified: "So happy to be finished with the best album of all time."
The piece of paper is actually a tracklist for his new album, Swish, dropping February 11.
T are three long weeks away from the major release of the Swish. (Yes,I this it's appraise to drop 'the' in front.) We are guessing what these highly anticipated 10 tracks will sound like.
What could "Kylie Was Here" scrawled in red ink at the bottom of the page mean? A track title? A duet? Or a secret message from Kylie Jenner that our typical eyes are just too simple to decode?
Bubble Beards
Finally, a beard I can get behind.
Conceptual photographer Mindo Cikanavicius' latest project "Bellissimo," is a study affair. The photographer shot portraits of heroically posed men sporting foam beards and mustaches to gently pokes fun at our facial hair fascination. Hi also presented the idea of masculinity as an ephemeral concept that can popped like a soap sud. I popped my bubble long ago.
YOU MAY ALSO LIKE 
10 HOT LOOKS FROM PARIS MEN'S FASHION WEEK FALL 2016
MAKING NEW YEAR RESOLUTIONS USING MILAN STREET STYLE