- lifestyle -
A Backyard Update
Let's talk about outdoor furniture… and why it rocks.
08 . 13 . 20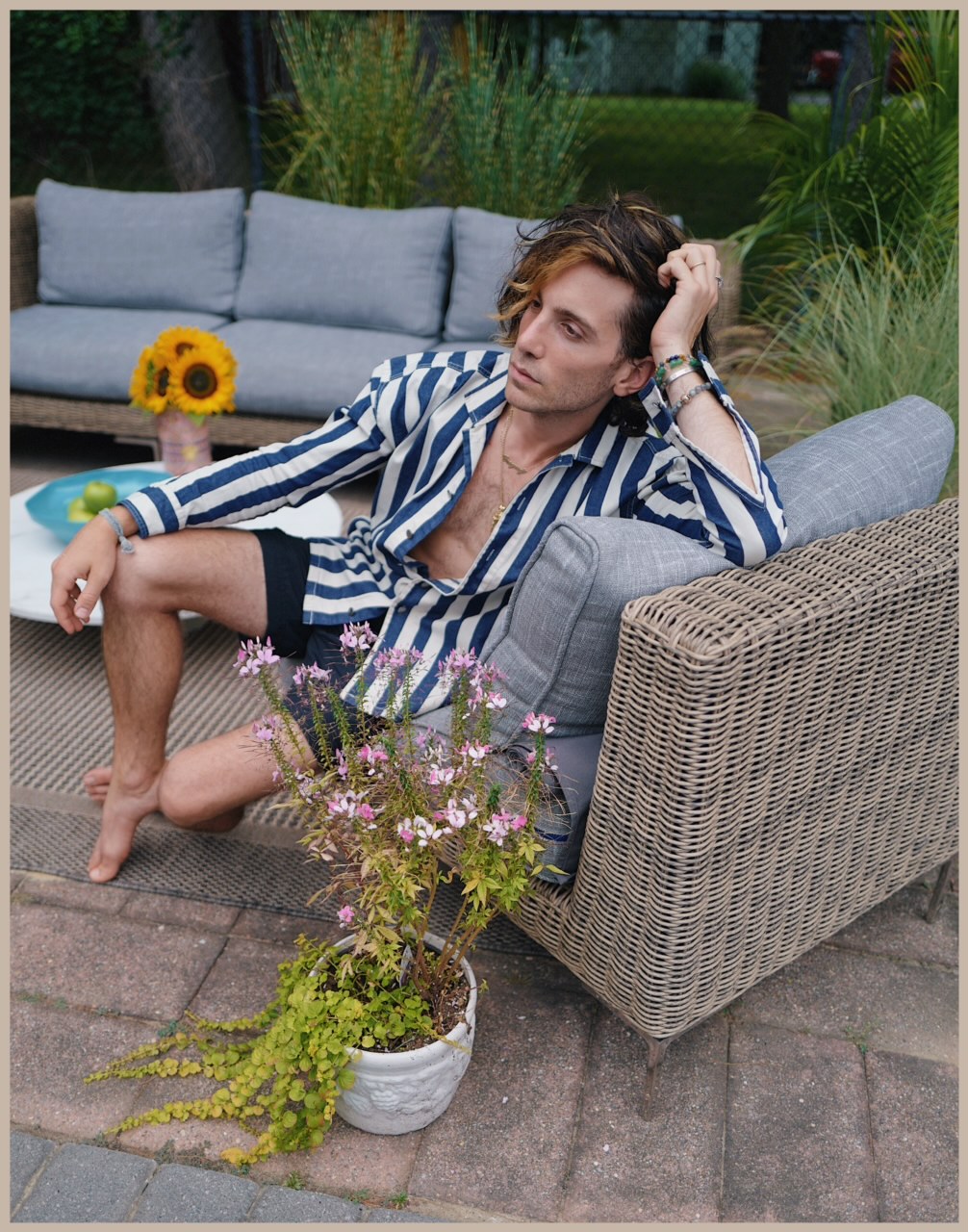 Home decor has become a creative outlet so much more powerful then just Pinterest-ing and saving images in our Insta-filled world. Although I do that on the daily. There's inspiration at every price point and a certain kind of satisfaction when you create a physical space that feels like home.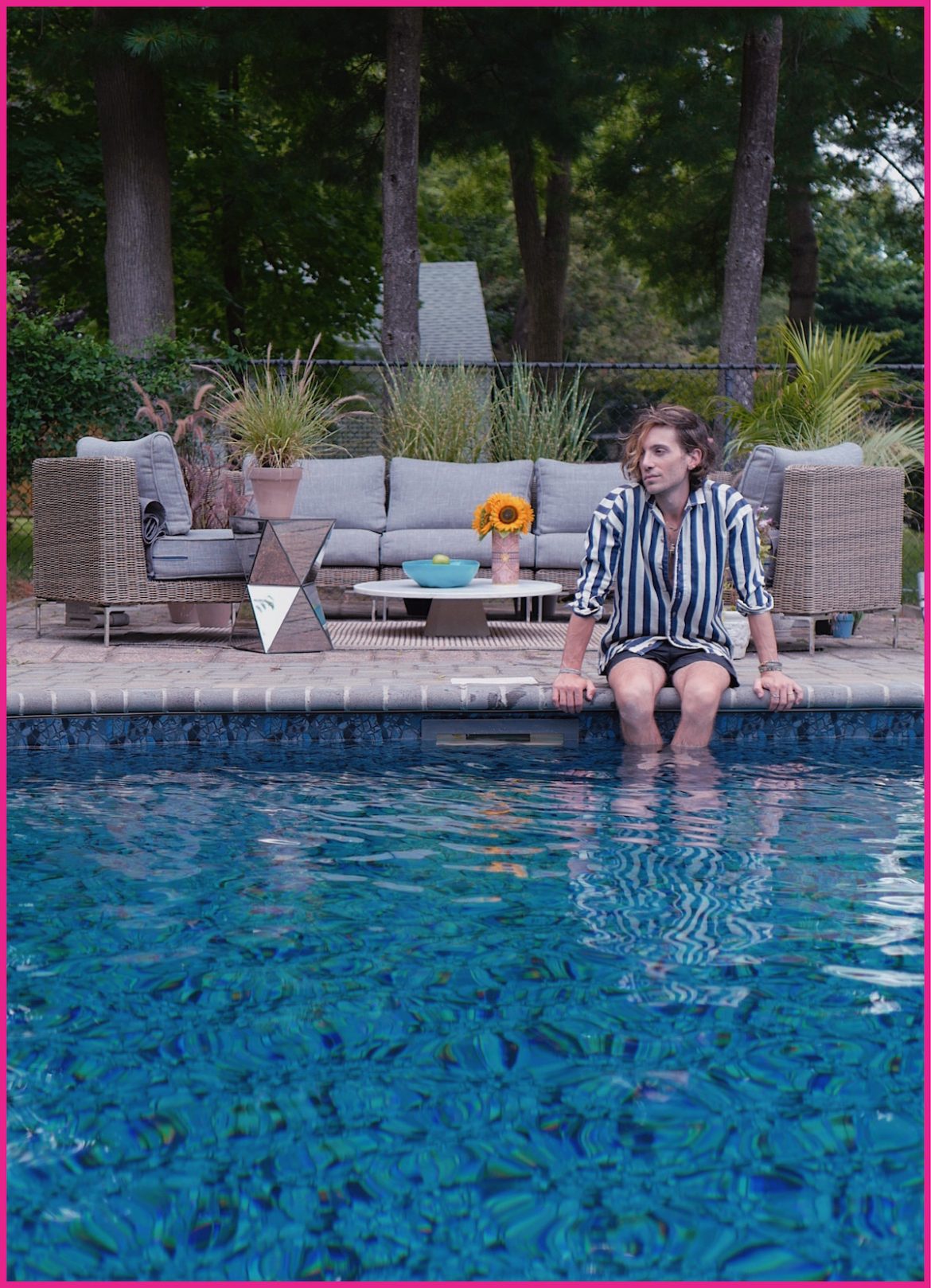 As I'm sure many of you have seen on Instagram, my husband and I recently purchased our first home! While renovations abound on the interior of our house, we decided to create a little outside oasis for ourselves. We wanted to create a space where we could relax and really feel like it was our own. It was also our first opportunity to "curate" a space in our new home. I think this is so important while renovations are underway to have a separate space that is organized and calm. So much of our house is in a state of insanity. It is so great to have a space that feels complete and serene.
For our backyard update we decided to open and reline our pool. The pool was is terrible shape when we purchased the house and needed to be drained and relined. There was no way we were going to leave it in the condition that it was. So we selected a deep blue mosaic print liner and had work start on the pool. While that was being installed I went on the hunt for outdoor furniture that was both sleek and super functional. Outdoor sofa sets come in many forms and sizes but ultimately dominate all exterior spaces they inhabit. Your eye always goes right to the place that will allow you to sit and relax while outside. At least mine does. So I needed one that was both comfortable and beautiful. Enter Outer.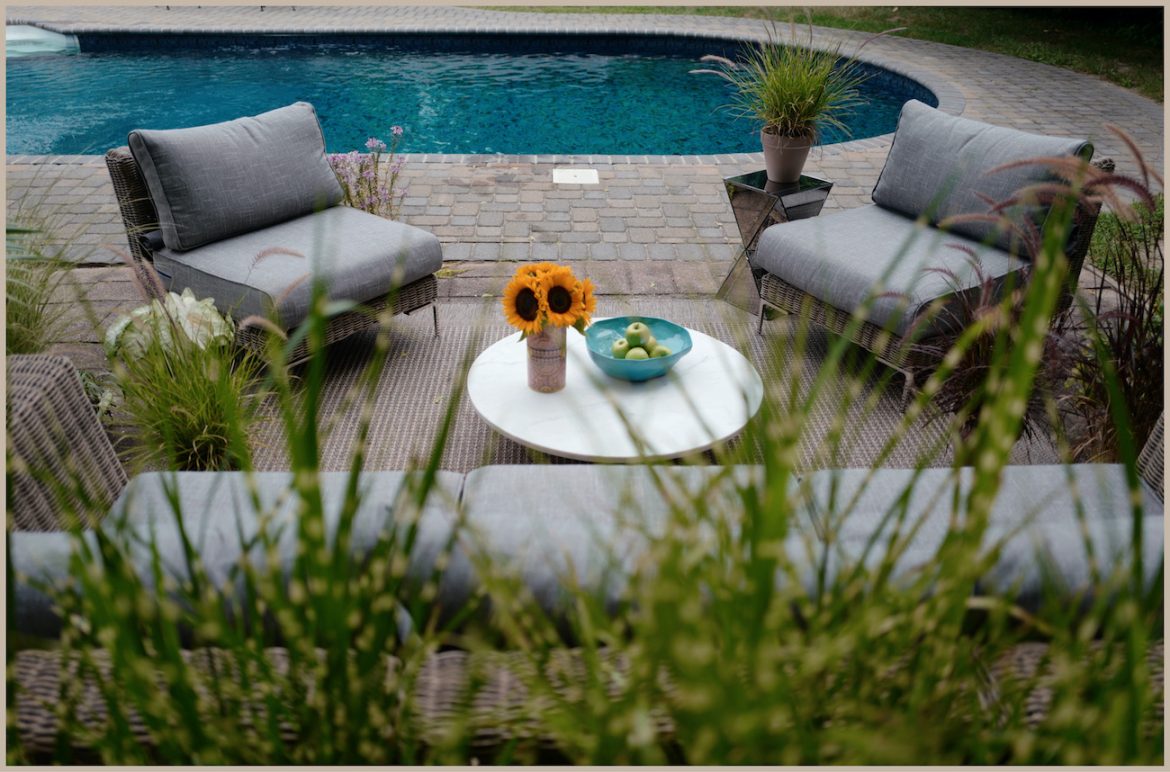 The Outer Sofas are both beautiful and functional. The sofa is so comfortable and easy to take care of. When it rains you can easily cover the cushions with a piece of protective fabric located just behind the pillow. Check out the image below to see a guide.
Having an outdoor space isn't only great for people who are living through renovations, but also those who had to pause travel. With my travel plans currently halted, I'm so happy to be able to create an inspiring space for myself right in my backyard.
There is more to these sofas that meets the eye. Not only is the soda beautiful AND functional but it also is sustainable! Each chair of the Outer Sofa is made from approximately 100 ocean plastic bottles. The Outer Sofa is currently made from 30% recycled materials and is 100% recyclable. AH-mazing! I spend all my time right now outside reading, working and waiting for our home to be done.
Click here for more on Outer.