- lifestyle -
Taking a Risk With Flooring
Taking a risk with your outfit is easy compared to taking a risk with design.
09 . 02 . 20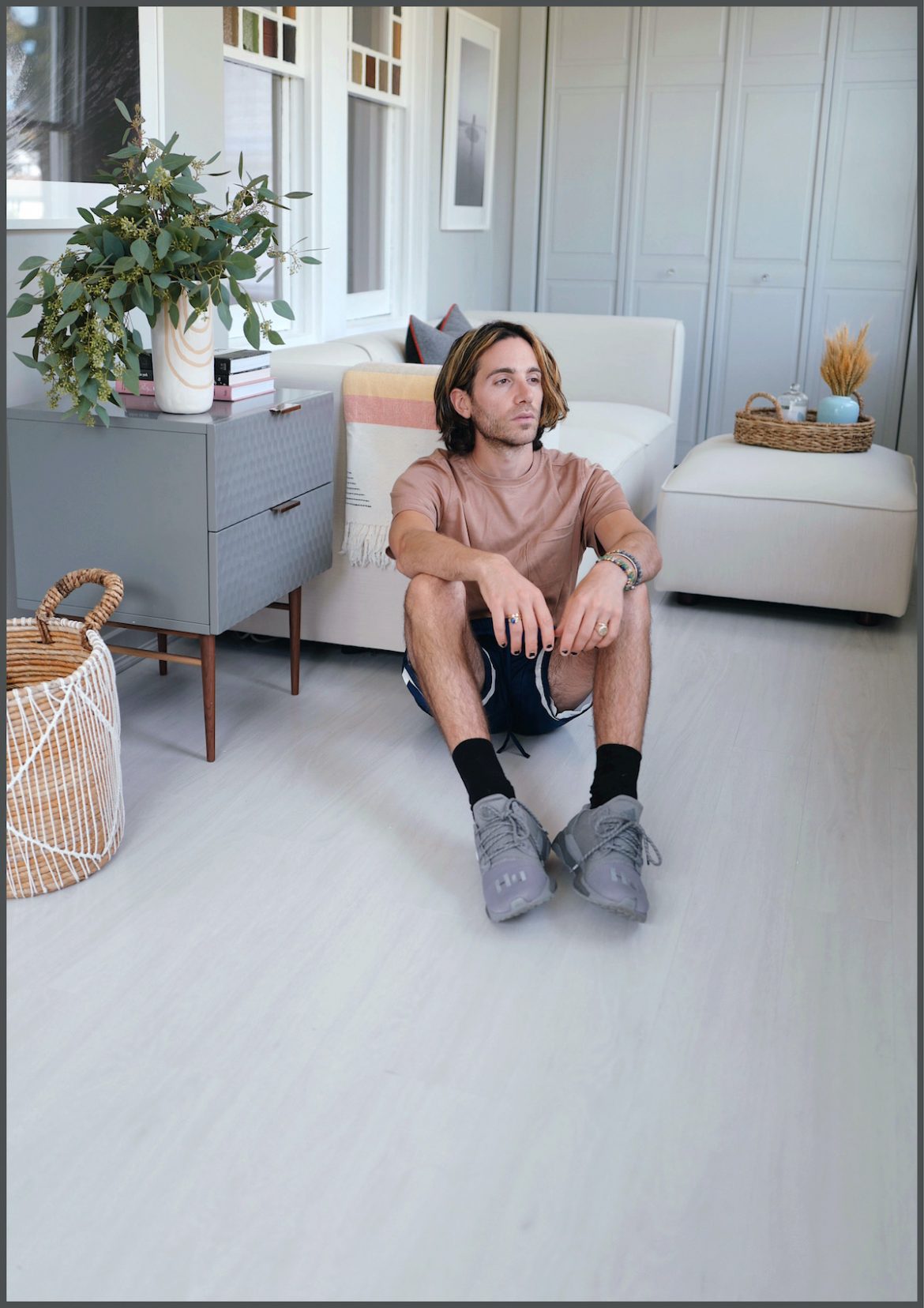 This is a sponsored post written by me on behalf of Floor & Decor. All opinions are 100% mine.
Taking a risk with your outfit can be stressful but at the end of the day you can take it off and toss it in the hamper. Taking a risk with interior design is a much more nerve-racking task. If you decide to carpet your entire Living Room with a shag rug and end up hating it, ripping them out will likely take time and a large amount of money. But life favors the bold. I decided to live on the edge and take a chance with the flooring in my closed-in porch. I went for an eye -catching white vinyl floor. The porch previously had terrible carpeting in it. I could have played it safe and replaced the old carpet with new carpet. Instead, I wanted to make a dramatic statement in this room so I went for White High Gloss Rigid Core Luxury Vinyl from Floor & Decor.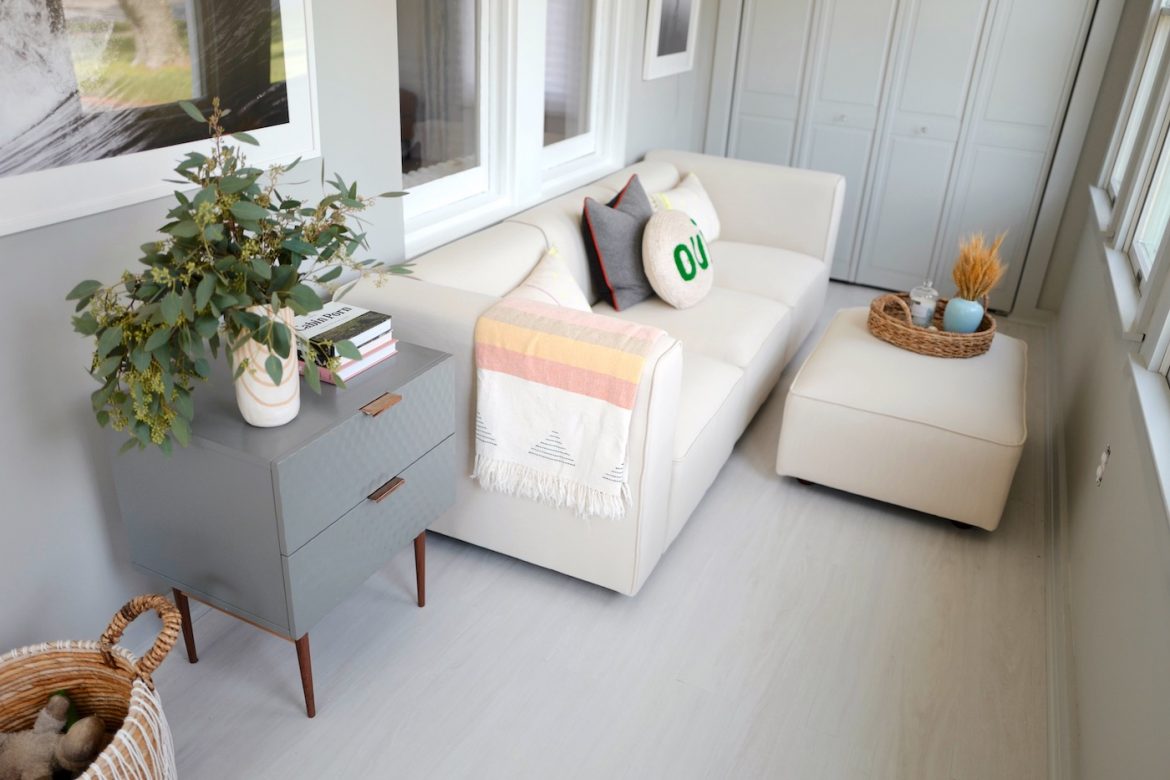 Floor & Decor made shopping for the floor a breeze. Their website is so easy to navigate and allowed me to have the floors sent directly to my house. The floors were also so easy to install. Truth time, I was so scared to install the floors before (I'm not the handiest of men) but once I started, I realized it was quite simple. I really loved my experience with Floor and Decor and will definitely be heading back there for other floors for my new house. I now have two bathrooms to do and will certainly check out their arrangement of tile.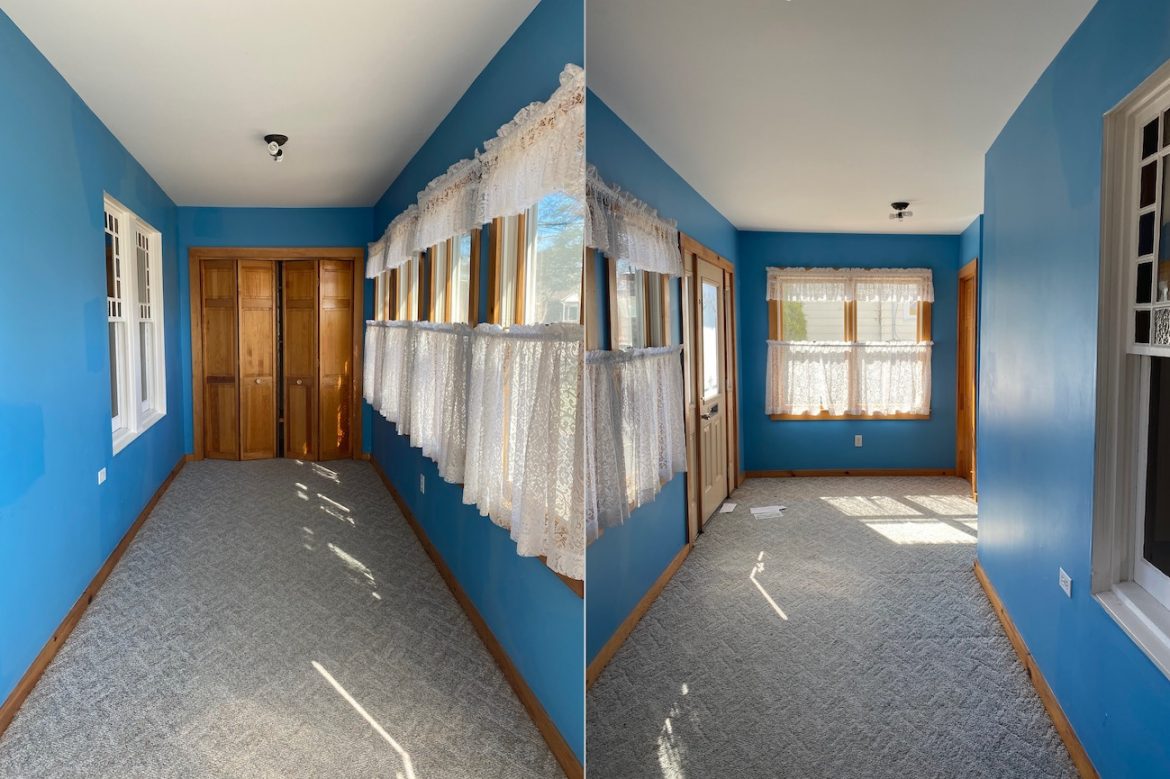 For the rest of the porch I want to keep everything neutral. I painted the walls a light gray to match the new front door that I got. I styled the room with a canvas colored sofa and gray side table. When I first purchased this house, I wanted to convert this back into an open porch. However, after seeing it done, I'm quite happy that we decide to keep it closed. This room will serve many purposes. It will be my meditation room, my workspace and my painting room since the lighting is incredible.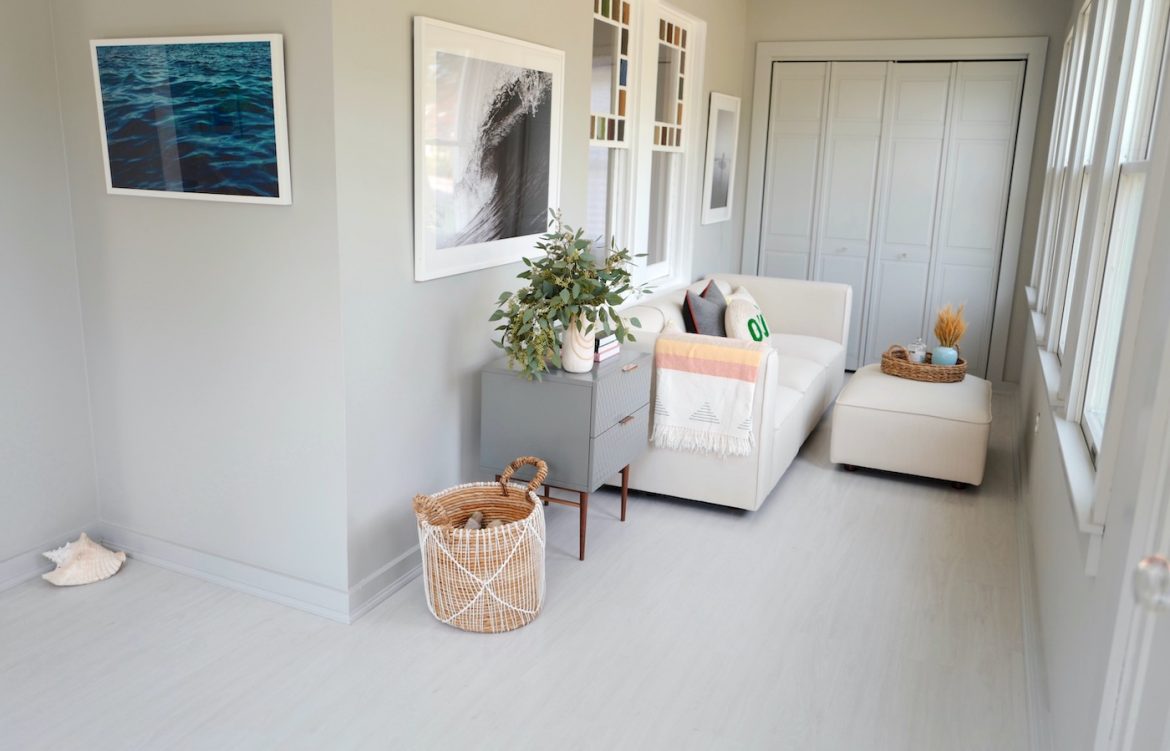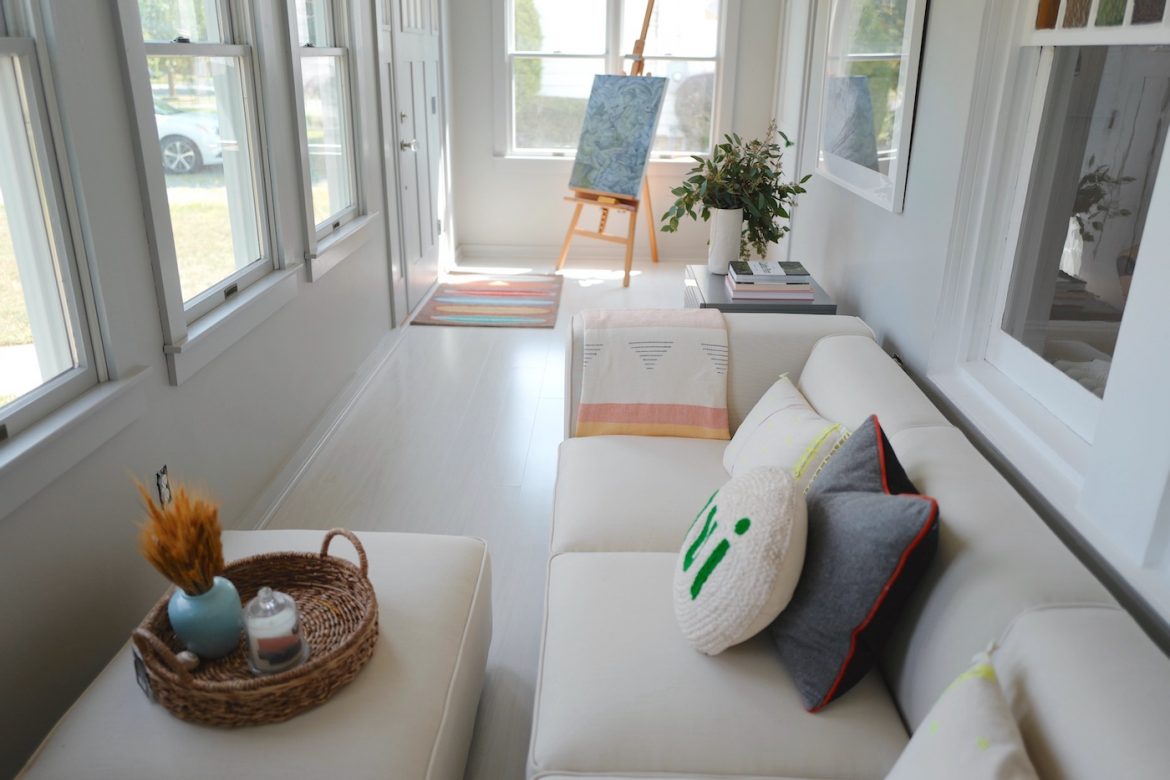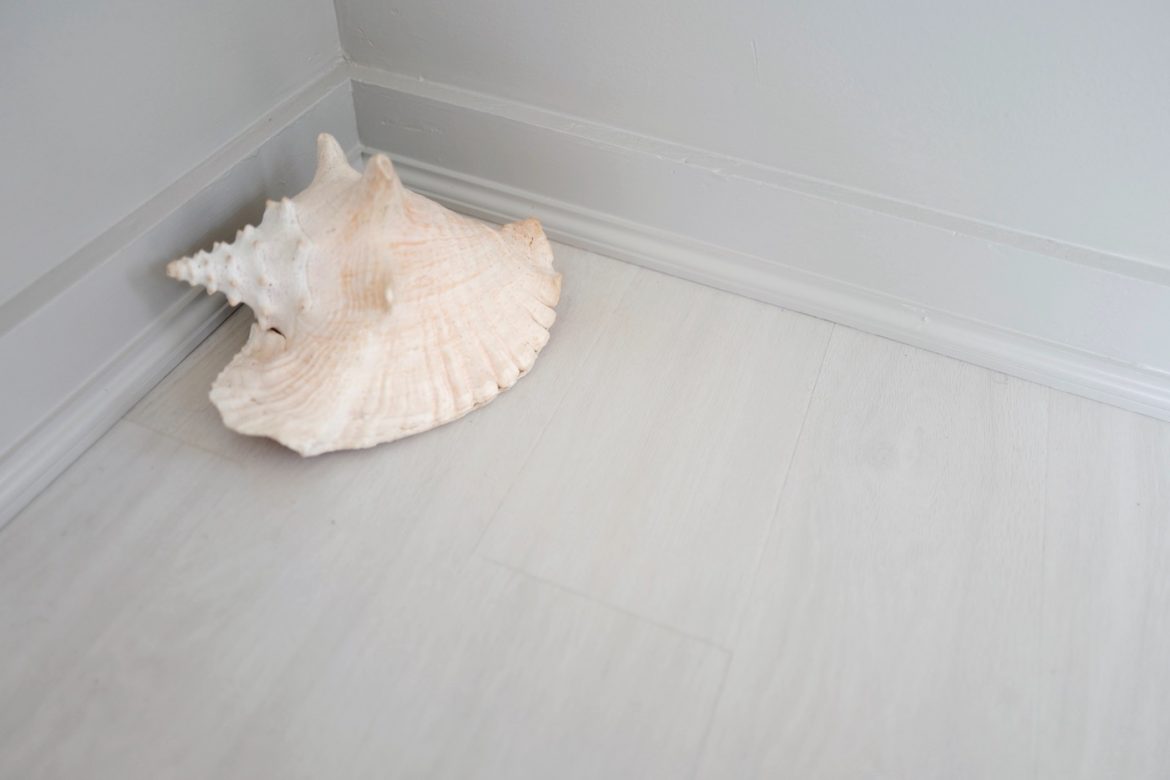 The white floor really ties everything together and keeps the space looking light and bright. It is completely inspiring and exactly what I wanted out of my meditation/ art / entry room.