- lifestyle -
A Very Christmas Day in NYC 
I am seriously on festive trend: snowmen, baubles and Christmas puddings.
12 . 15 . 17
Oh the holidays, a time of sparkle, copious amounts of rich food and that wonderful holiday stress.
Between shopping, family holiday parties, and making sure to get everywhere you have to be on time, it's easy to let your nerves get the better of you. In order to not get lost in the holiday chaos, every year my husband and I have a day where we celebrate all things Christmas. In order to keep this day super fun and hassle-free my husband gifts me an Uber gift card in my stocking early in anticipation of this day (though these also make for the perfect last minute gifts you can apply them to rides or uberEATS). To elevate the day even more, we opt for uberBLACK and ride in style with their lux black cars and expert drivers.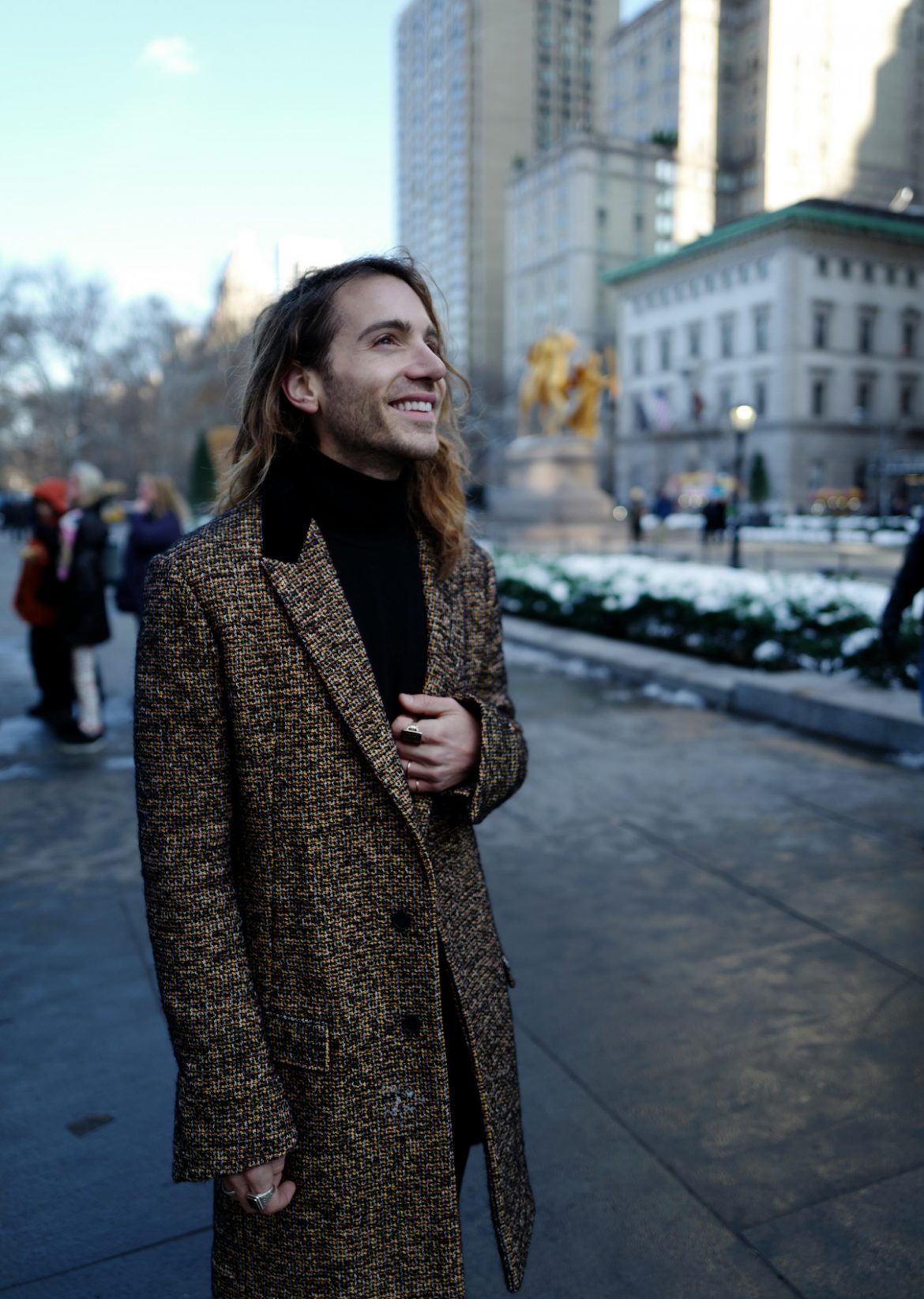 We start the day slow by getting coffee and doing some Christmas window/ actual shopping on 5th Ave. Taking in all the magical window displays and decorations really helps to put you in the Christmas mindset. Bergdorf Goodman always steals the show every year! The glittering dinosaurs this year were next level amazing! Next we head over for a frolic through Central Park and some skate time at Wollman Rink. I am a terrible skater but love this tradition. I'm surprised It hasn't become a tradition for me to sprain my ankle.
And of course, a very Christmas day in NYC wouldn't be complete without a visit to Rockefeller Center to see the Christmas tree. It is such an obvious attraction, but always has a special kind of wonder about it. Finally, we uberBLACK to Soho to have dinner at our favorite restaurant, Rubirosa.
Uber makes this day convenient and fun for us. To make sure you take time out to really enjoy the holidays this season pick up an Uber gift cards to check off those last minute gifts. Everyone has someplace to be and giving the gift of Uber they can get there in style and stress free!