- lifestyle -
How A Brooklyn Deli Makes NYC History
And why I got naked to help.
11 . 10 . 15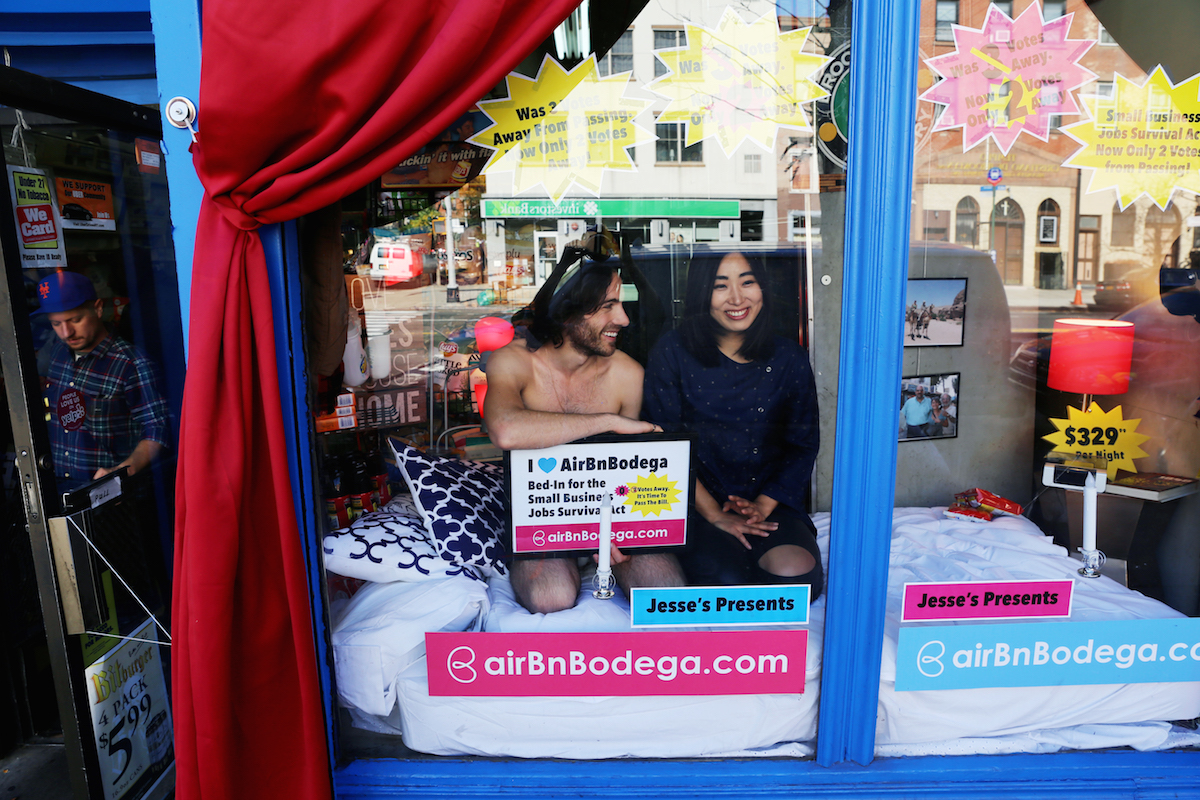 I just re-watched the wonderfully terrible film "Heartbreakers" on Netflix with Jennifer Love Hewitt and Sigourney Weaver. Half way through the movie I got to thinking about two things: first, Jennifer Love Hewitt's boobs were otherworldly, and second, Sarah Silverman's line about her friends bar potentially getting sold, "the whole world's going to be Gaps and Starbucks, right?"
Jesse's Deli is one of those small neighborhood places falling victim to the gentrifying neighborhood in Boerum Hill, a charming Brooklyn neighborhood. However, unlike in the film Jessi isn't being offered 3 million by some "developer creeps" for his place.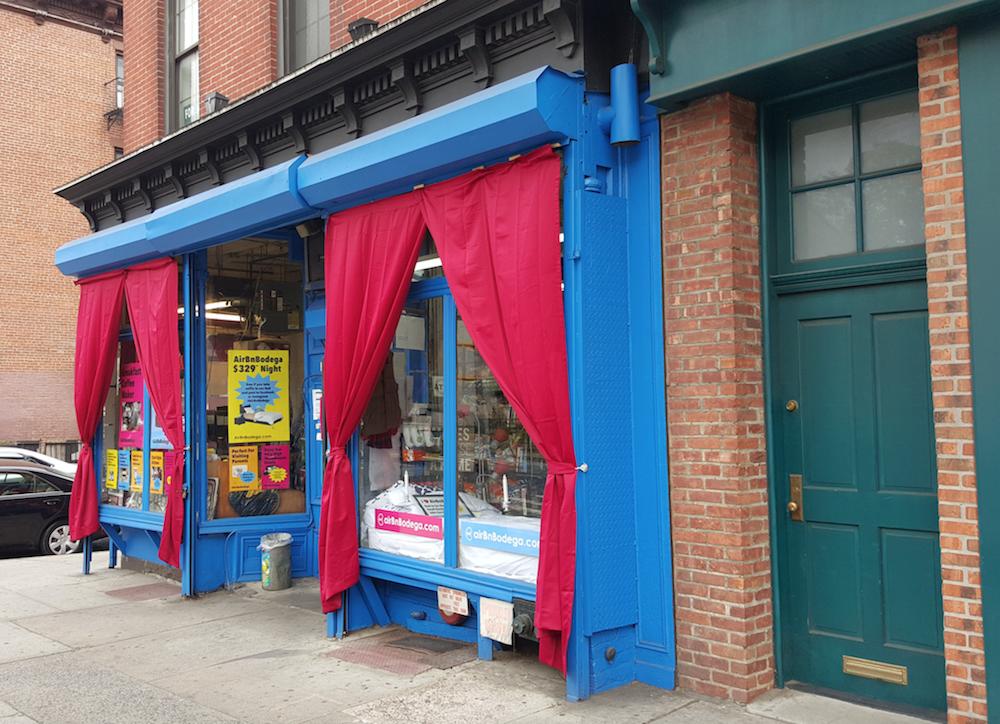 For over 25 years, Jesse's Deli has been located at the corner of Atlantic Avenue and Bond St. More than just a convenience store, it is a place that has made the neighborhood what it is today. Sadly, it risks going out of business within the next 4 months due to the rent increase of 2.5 times. Along with support from his loyal patrons and neighbors who drafted and signed a petition to submit to the landlord, which was returned unopened, owner Jesse Itayim is trying to save his business through various marketing campaigns. His deli's defiance has become a symbol of anti-gentrification.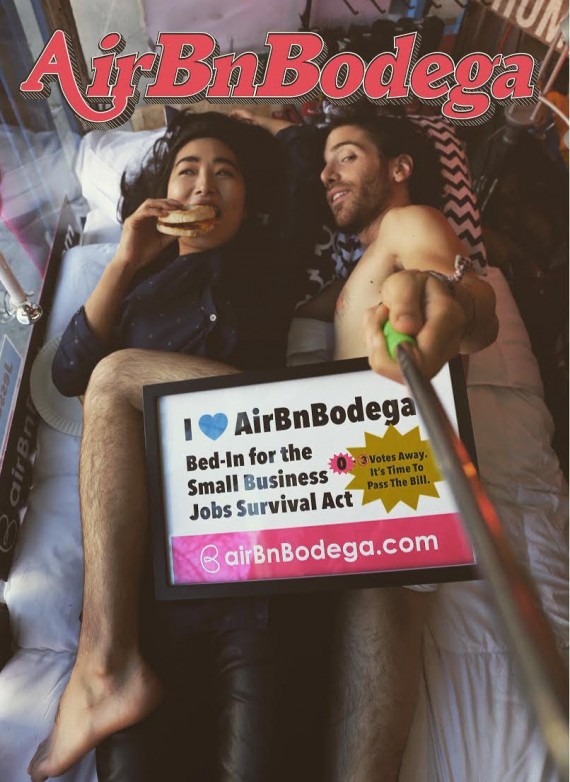 Jesse and associates upped the ante by setting up a semi-private room with amenities inside the deli to list on Airbnb for $329 a night, which can be viewed here. The nightly rate over a period of 30 days is about $10,000, which is precisely the amount the rent was raised to from its previous rent of $4,000 a month.
I recently took part in this marketing strategy and posed naked with a fellow activist, Yuko channeling the very great John Lennon.
You don't have to be naked to get involved, but you can be if you want. Show up to Jesse's Deli, get in bed, take a selfie and post it on your Instagram, Twitter, Facebook, or preferably all of the above. Then be sure to grab an egg sandwich because you really work up quite an appetite taking selfies in a Brooklyn deli.
YOU MAY ALSO LIKE 
WHAT I WORE TO MY ENGAGEMENT PARTY
A DAY IN THE LIFE DURING BUDAPEST FASHION WEEK
WHAT YOUR VACATION CHOICE SAYS ABOUT YOU