- lifestyle -
Hailey Tuck Wants Clark Gable As Her Sex Slave
She also talks global jazz scenes, vintage fashion, nostalgia and Mark Ronson.
06 . 09 . 15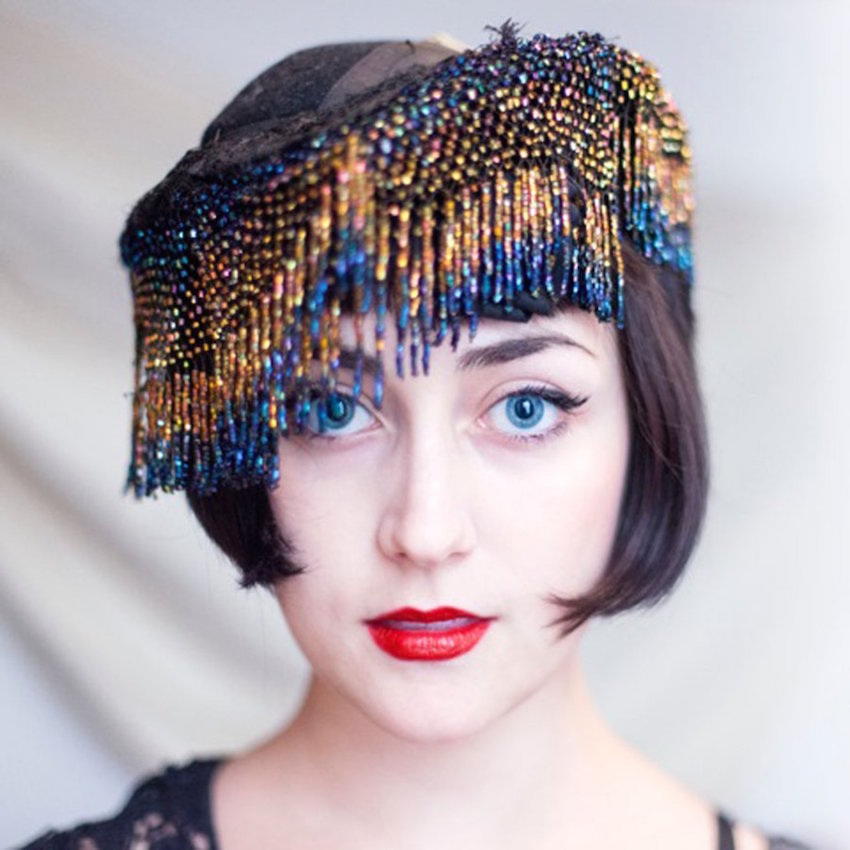 With her raspy voice, 1920s vintage dresses and crimson-tinted lips Hailey Tuck is straight out of the Jazz Age. But on closer inspection, Tuck has a unique modern identity with sounds rooted in life experience, ringing like a blended Billie Holiday and Amy Winehouse. Her music bounces off the walls along with the sound of men in black hats exchanging bad luck stories in a bar whose other regulars include Mark Ronson and Woody Allen.
I caught up with this up-and-coming jazz singer to see where the best jazz scene is happening right now and what makes her tick in this Insta-obsessed modern world.
Tell us the inspiration behind your music?
In one word; escape. Sometimes from myself and sometimes from others (exes, people who wear crocs…) and then sometimes just really bad radio music. I also like to reimagine old songs with contemporary beats and surprise people. When I write I try to just be honest, with myself and theoretically with a listener especially if it's hard.
What's the personality of your songs?
Like many of my fellow archetypal American children; I'm both an obsessive people pleaser and a praise junkie. Which in turn means I'm going to be either your favorite party guest, or your least favorite if you have white carpets and a an OCD disorder. So in my music, I'm just trying to convey all the things that I love to do: dance to hip hop, listen to an old record, tell a long story, and sometimes just be really sad and hope that you like those things too.
Why is Nostalgia so important to you?
I guess I often feel really alone and out of step with my own generation. I've always combated that with being a die hard bibliophile, so when I fall in love with some strong, noble character who grew up in the woods but somehow can recite Ovid, or some beautiful brooding aristocrat who just needs their pieces picked up, etc. etc. – they're always either in a mythical sort of medievally place or maybe having writers block in the 1920's, so those times and places and people feel way more like home to me.
Who is your muse?
It would be name of the sailboat I'd live on (Visa Declined would be apropos) where I could live with Louise Brooks, Frida Kahlo, Anais Nin, Pablo Neruda, Cy Twombly, and Clark Gable as my sex slave, and a bottomless champagne sponsorship by Louis Roederer Cristal.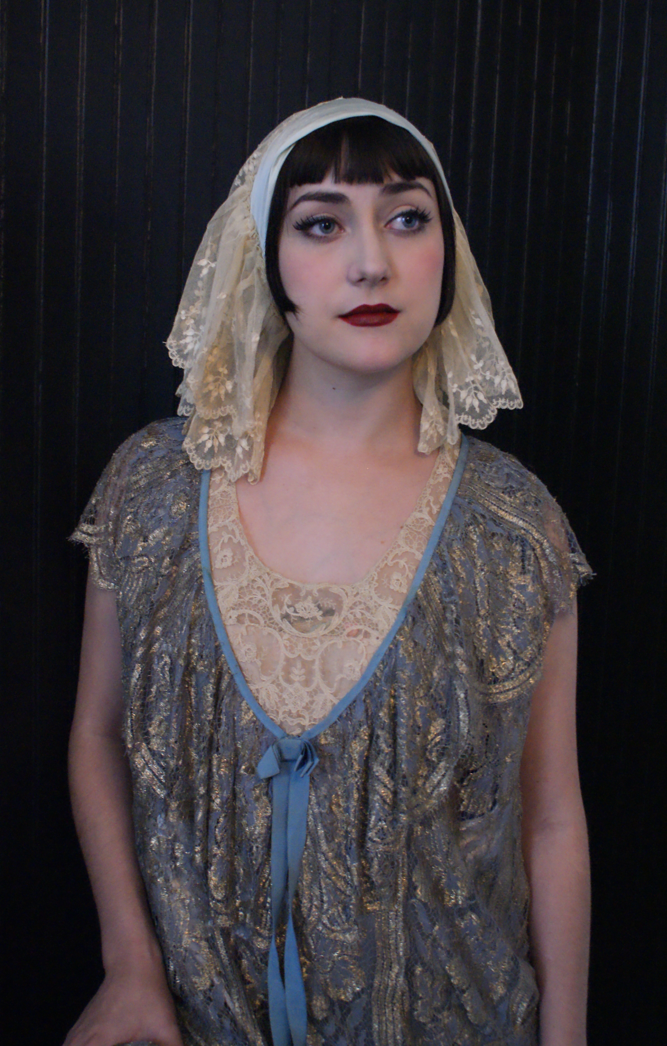 Where does your 20s vibe come from?
My mom! She's been dressing Biba (1920's as seen through the 60's) my whole life and even though I went in a different direction fashion wise, she taught me how fun it is to dress like every day is a costume party.
What was your most memorable dream?
I have the most insane dreams ever! I'm way too scared to ever look up what some of my dreams might mean in a dream book! (Probably head directly to nut house, do not pass go) In my favorite recently, I was on the beach in a huge storm and I was hiding with some people in all these tiny shacks on the beach and suddenly the shack got swept up way way way high in the air, and everyone was unconscious but me, but for some reason I wasn't scared, I was totally exhilarated, and I was able to gather up all the unconscious people and swim them to shore. On the bad side though, last night I dreamt I went back to high school, accidentally ended up (I couldn't remember how in the dream) with the baby from the most popular girl's family, after a party at her house, and everyone hated me and then I made a really bad decision and tried to pack the baby in a sushi box to send it back, but didn't realize what a bad idea it was until I handed it to them and their dad threatened me with a tire iron. Talk about collar pull. Won't be trying that in real life any time soon.
Do you have a favorite 20s film?
"Pandora's Box" with my soulmate Louise Brooks and "A Woman of Paris: A Drama of Fate" directed by Charlie Chaplin are both two of my favorite movies and probably a factual and geographically accurate account of my love life and the mythological pithos that is trying to date me.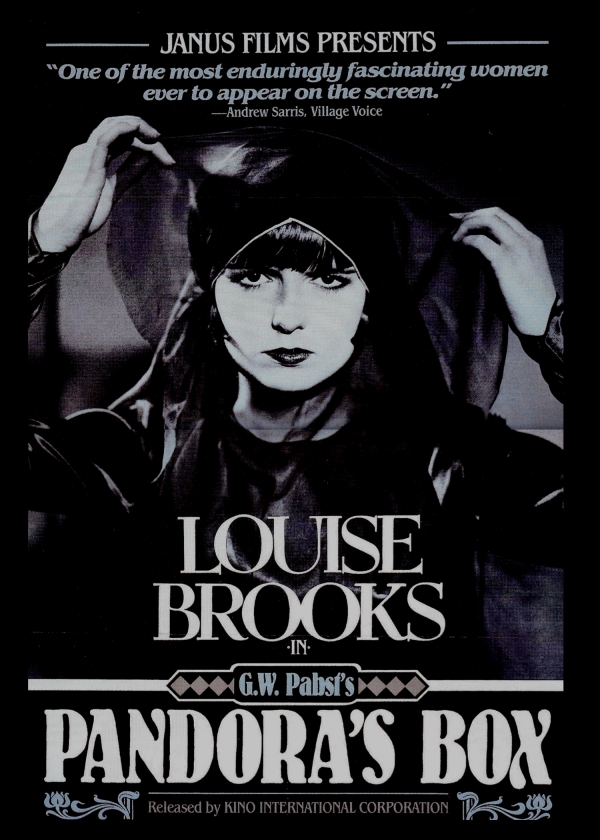 Do you have any other musical influences that might surprise us?
I'm a big hip hop fan! I listen to a lot of conscious political hip hop like Mos Def, Immortal Technique and Lauryn Hill, and a lot of "backpacker" hip hop like People Under The Stairs and others who really just wanna rap about hanging out with their friends at a barbeque. I have VIP tickets to go see Mos Def perform a J Dilla tribute concert in a few weeks and I'm positively brimming. Leading to a convenient moment to plug my most recent title-track and music video "All I Do", which is inspired from J Dilla's cover of the Jackson 5 track "All I Do Is Think Of You."
What are you listening to now?
I'm rinsing and repeating a song called, "I Wish It Would Rain" by a current yummy soul singer named Mayer Hawthorne. I'm also hiring a voodoo priestess to bring him to my house and write a song with me then produce it with Mark Ronson.
Where do you shop for great vintage fashion?
Oh Yaw-way. Every single rock I can turn over. I'm a little annoyed that right now all the run of the mill vintage shops are doing this ironic 80's and 90's thing, so my favorite finds are usually from the one or two random treasure dresses that live in really weird kitschy antique shops run by crazy old ladies.
How would you describe your style?
Yanked Up From A Pile Of Dresses On My Floor And Kitchen And Bed and Hanging Off Off An Empty Tesco Cava Bottle And Bathroom Sink And Book Shelves And Three Open Suitcases That I Haven't Unpacked……inspired by a horde of photos on my phone with Audrey Hepburn and her tiny pet deer.
Where do you think the most exciting jazz scene is happening right now?
I could say New York, but I don't live there, and I could say London because that's where I see the most great jazz being played by my friends, but actually what's most exciting to me are the countries I've played like Romania and Estonia that are emerging after decades of horrible communist suppression and are so excited and appreciative of their new blossoming jazz scene. I played LA recently and everyone was like, "ugh I drove 30 minutes to your show, but couldn't immediately find valet so I just went home." Then I play Jazz Day Romania and they're like, "we made you a giant billboard and got together my whole family to cook for 5 hours for you, and bring you our homemade moonshine and also thought you might like some of my grandmother's lace." When I play Estonian Juu Jaab festival next month, I'm being flown to a tiny wildflower island called Muhu and put up in a cabin in the forest, and then hanging with my friends who own nearby Padäste Manor Hotel – an old Danish king's castle. Obviously those things are exciting because they're fun and beautiful – but way more importantly – do you know how many countless hours those festival promoters had to work to find and garner enough funds to fly in myself, four band members, our accommodation and then have enough left over to pay fees to all of us, my manager and my agency, just because they like my music? And that's just one band on festival roster! That is so exciting to me.
–  YOU MAY ALSO LIKE –