- lifestyle -
Is There A Penis Revolution Happening In Menswear?
Is it art? Or is it a distraction?
06 . 16 . 16
It seems the penis is trending at a pace that could have put the virality of the return of the '90s choker to shame. So by now I'm sure you heard there was full-frontal male nudity at Raf Simons show. Last year, Raf Simons' eponymous label turned 20, and in the two decades since he launched his brand. Since that he has gone on to change the face of menswear.  Today, he showed his Spring 2017 collection as well as running a "special event" titled "Florence Calling: Raf Simons." There were many takeaways from this collection, however the only one that will be taken about is the penis jacket. So let's discuss.
The brand collaborated with the Robert Mapplethorpe estate for the SS17 collection. The show opened with shirts complete with black and white Mapplethorpe photographs printed on their left hems. The photographer's more sexually explicit imagery was also used in the collection. Risque? You bet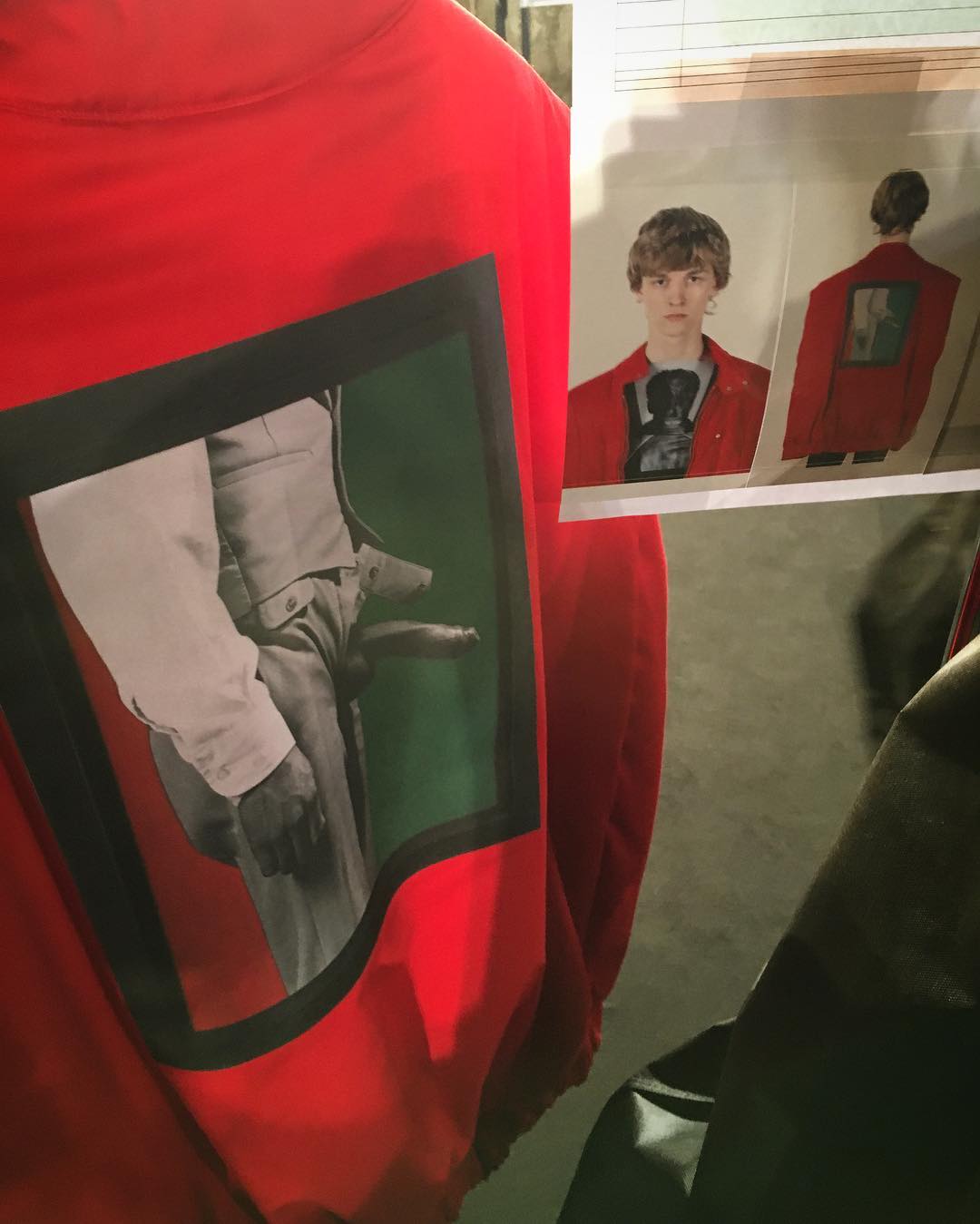 Simons's crafted a jacket with a stark, uncensored shot of an erect penis printed on the back. He also made a shirt printed with an even more erotic scene of a blowjob in progress.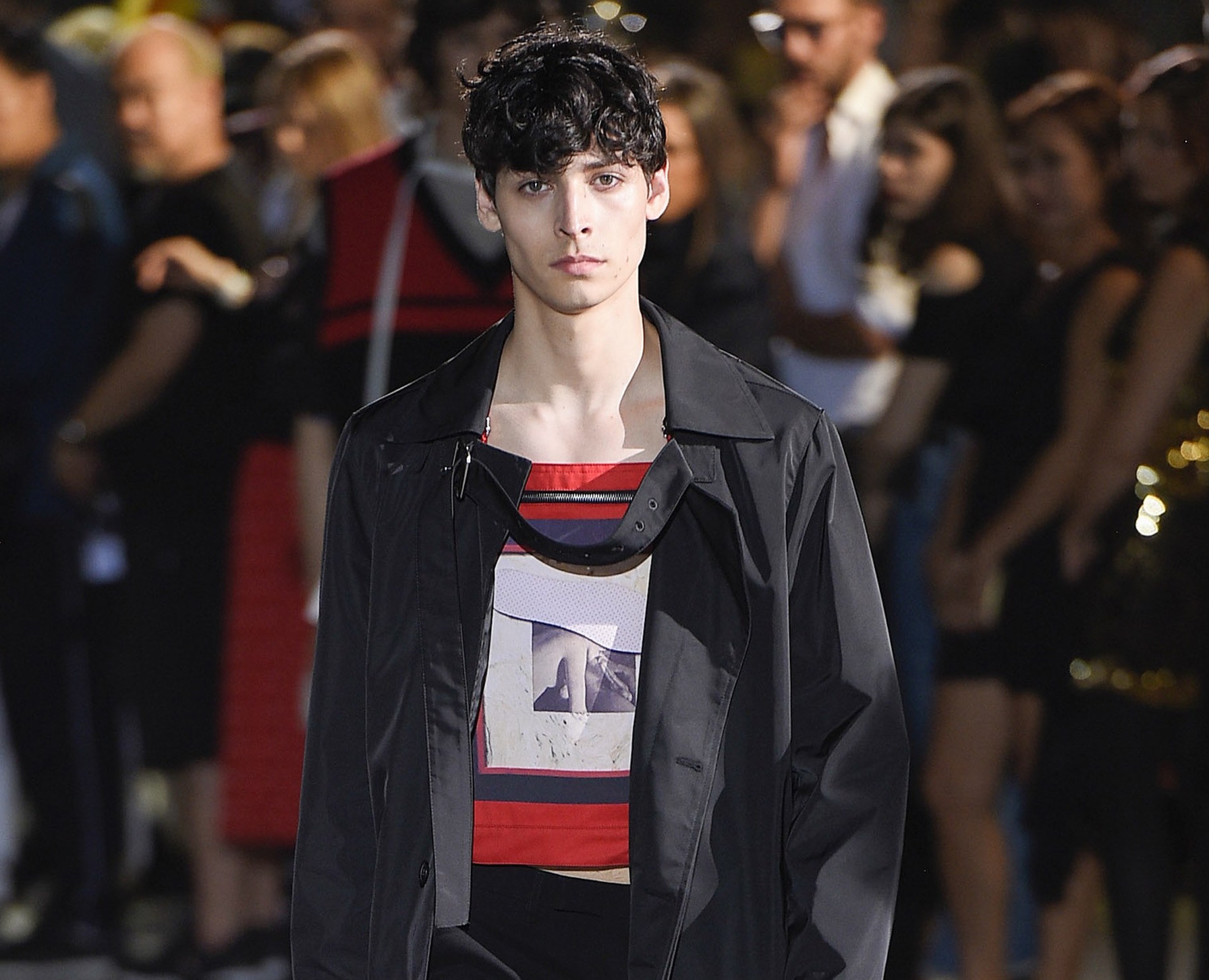 This is not the first time penis showed face on the catwalk. John Barlett sent of nude men down the catwalk in 2002. And just last year Rick Owens, had models walk the runway wearing tunics specifically designed to show off the models rockets and at MT Costello A muscular blond model strutted down the runway with his penis in his hand clad in a green metallic, croc-embossed bathrobe. He also wore a golden snake coiled around his member.
Game of Thrones even got in on the penis flashing action. playing Aryarecently freed the penis. After Arya was watching an acting troupe portray past GOT events, the actor playing Joffrey — in a move totally unrelated to the plot — freed the peen.
So is this a true penis revolution in menswear and entertainment? Is it art? Is it a distraction? Or is it just a photo of a boner on a jacket?