- lifestyle -
Modern Day Super Heroes
Out Magazine's Power 50 event and FX and Vanity Fair's Pre-Emmy event both fueled by Genesis, unmasked our modern day super heroes.
09 . 28 . 17
I'm so honored to have partnered with Genesis at Out Magazine's Power 50 event & Pre Emmy Event with FX and Vanity Fair Magazine!
If you had asked 10-year-old me what I wanted to be when I grew up, I would've said, 1. Madonna, 2. RuPaul if the cone bra thing fell through or 3. a super hero. Why yes, I did watch an unhealthy amount of Batman and Spider-Man when I was younger, but I turned out okay.
But seriously though, caped crusaders are more important now than ever. I'm talking about a different kind of Super Man or Wonder Woman. The folks who encourage us to be ourselves, live our truth and forge our own path are our super heroes today.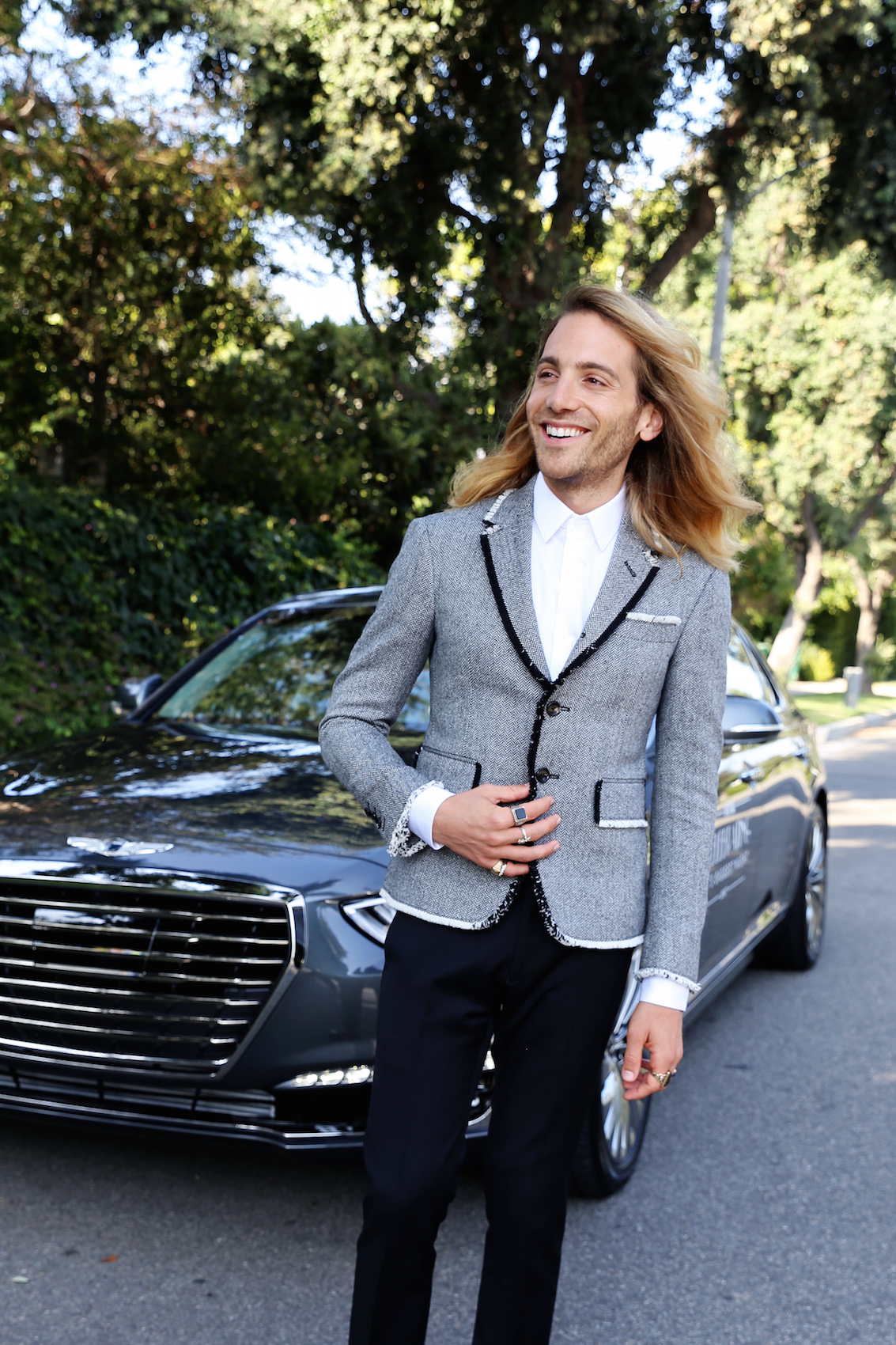 This is exactly what the Genesis sponsored events for Out Magazine and Vanity Fair celebrated. Out Magazine's Power 50 event in LA honored 50 influential individuals for their contributions to the LGBTQ community. Vanity Fair highlighted the groundbreaking shows on FX that inspired us countless times over the past year. One of my favorites was Feud: Bette and Joan.
I'm so proud to have been a part of these events with Genesis. I was able to talk to some wonderful and charmed individuals. I chatted with Susan Sarandon, Gigi Gorgeous, Tyler Oakley, Carson Kressley, and two mega standouts for me Aaron Hicklin and Adam Lambert. These folks are strong, vivacious and authentically themselves. By living their truth, they encourage people all over the world to do the same and express themselves.  They are our modern day superheros. They may not have a cape (although Adam Lambert did rock five-inch platform sneakers) but they are fully equipped to take on any villain and make the streets safer for us all.
Genesis was the perfect brand to partner with for these events as they look to align and work closely with the LGBTQ community. It is truly wonderful and unique for a luxury car brand to be so supportive and inclusive. This makes the Genesis G90 a true contemporary bat mobile.