- style -
In Defense of Metallic Menswear
Heavy metal metallics that is.
11 . 05 . 14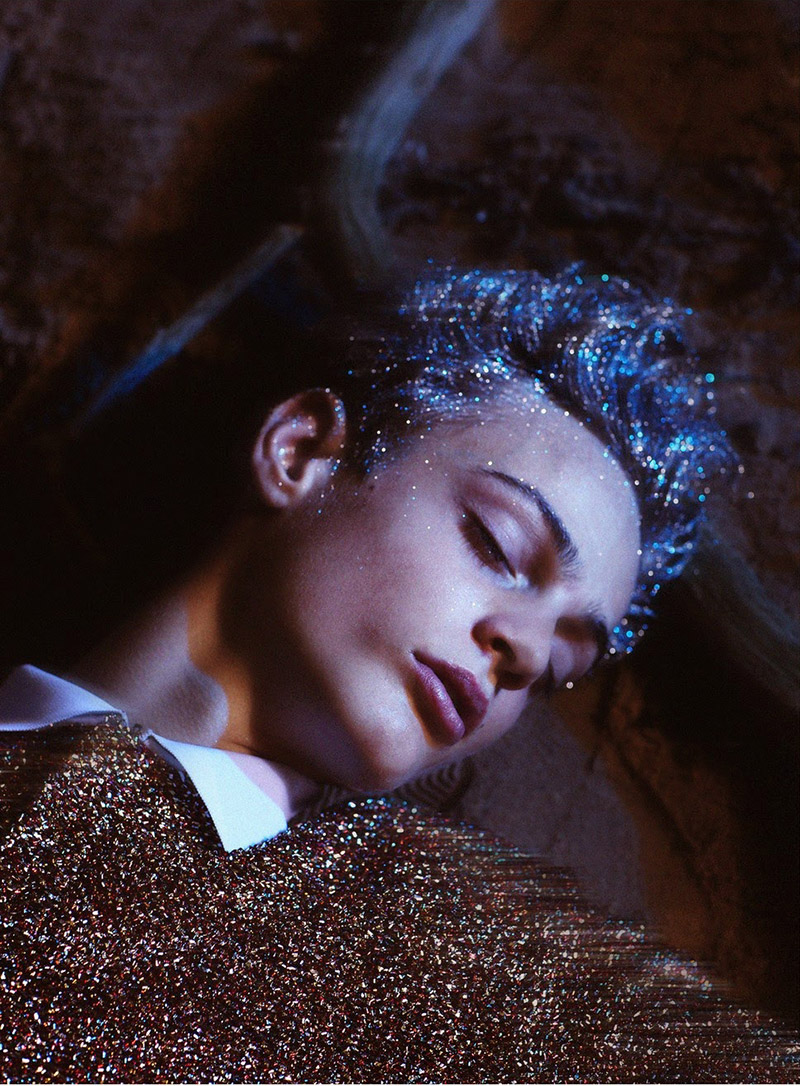 Not that metallic menswear has been under the attack lately, but still.  Shiny clothes are way better than normal clothes.
 Who says you have to wait until the holiday season to add a little shimmer to your wardrobe? Not me. I don't know if it's the increasingly cold weather, or the fact that Deane Read and Pottery Barn have installed their Christmas décor weeks ago, but I got into the holiday spirit a bit early this year.
Everyone likes to shine, not just Rihanna. Of this I am sure. Yet we inflict opaque dullness upon ourselves by wearing clothing that absorbs light. Now that an hour of light has been taken from us until next spring, we can't afford to allow our clothing to steal any source of natural light. We must share it and reflect it back onto society for the time being. Enter metallic menswear.
Seeking inspiration from big-time favorites: Boogie nights, Panic at the disco, Willy Wonka in his chocolate factory, Elton John – I've been listening to the "Bitch Is Back" on loop lately. I'm not exactly sure how, but I know Elton had something to do with this — make it shine.
Designers went for the gold during Fall 2014 fashion weeks in Europe with the reflective material showing face at Calvin Klein and Vivienne Westwood. Calvin Klein gave the look a blend of a '90s and futuristic edge creating baggy liquid metal pants (That remind me of Nickelodeon's The Secret World of Alex Mack. Perhaps that's where the '90s influence comes into play.)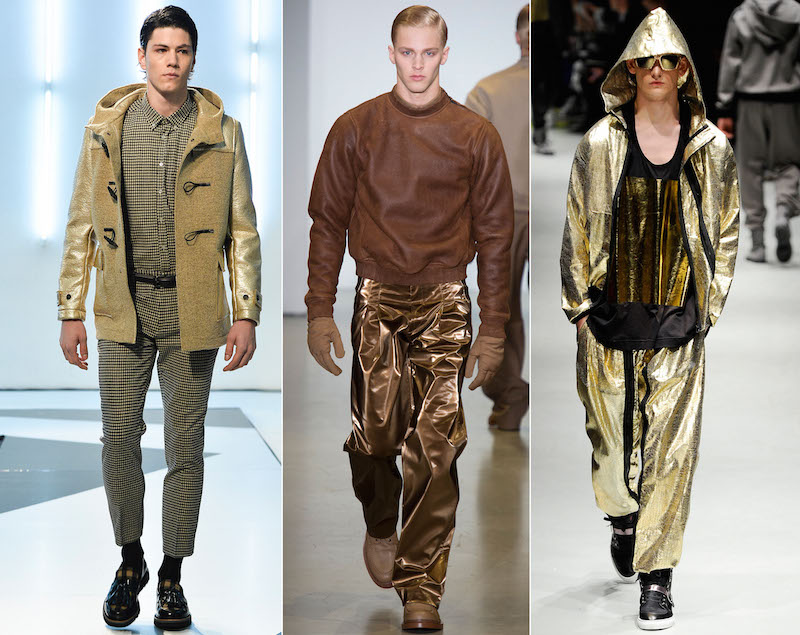 Westwood used the shimmering material to reference Fracking and pitting the environmentalists against the oil barons. Here, metallic menswear took on the negative role of oil. But even when playing the part of the villain, metallics just feel right and happy. MSGM also got in on the action creating the jacket to envy this season – a duffle coat with gold foil sleeves.
The best thing about metallic menswear though is its ability to add a level of luxe to an average look and provoke a flight of futuristic fancy. Wearable technology is still only something hangs on the racks of our imagination. Metallic fabrics in copper and gold allow it to take physical form in or closets.
So put on your shades, let your mind imagine a street filled with men in metallics and shop some looks below.