- style -
From The Bianca Jagger Barracks At Milan Men's Fashion Week SS16
Fight to win!
06 . 21 . 15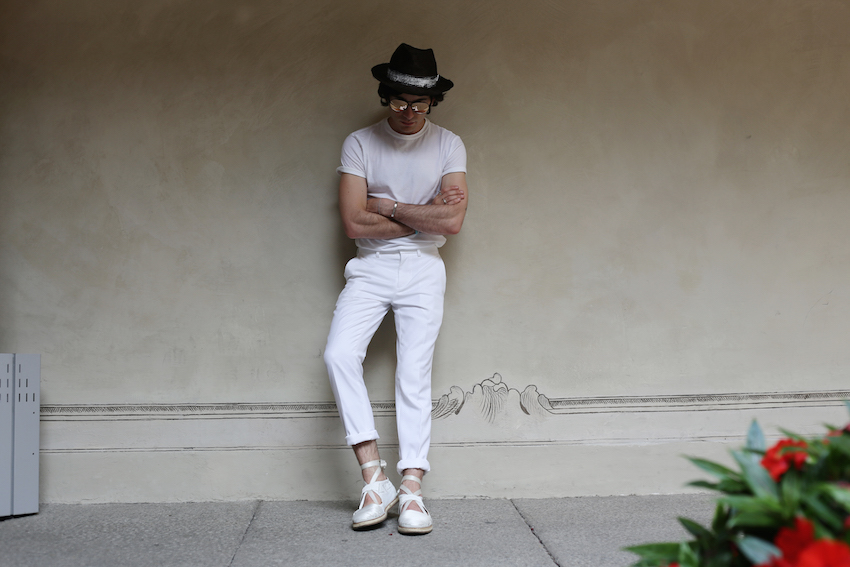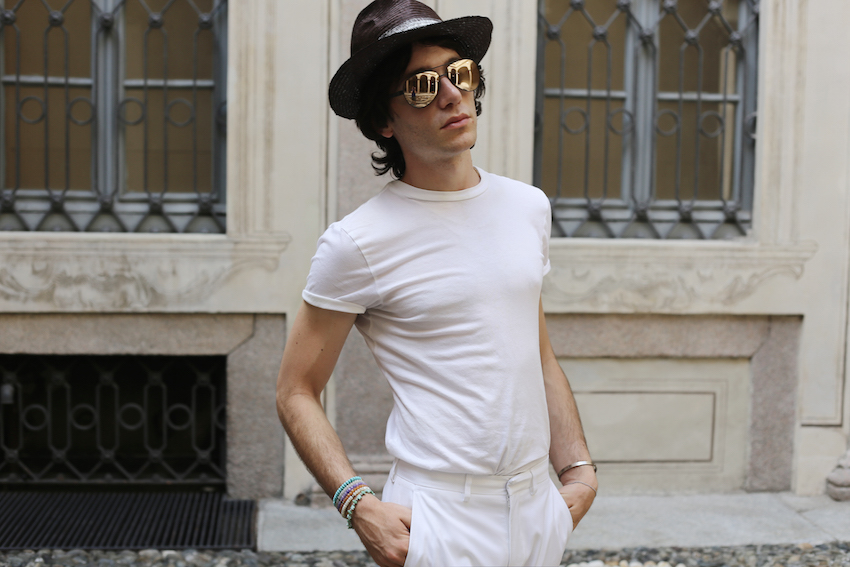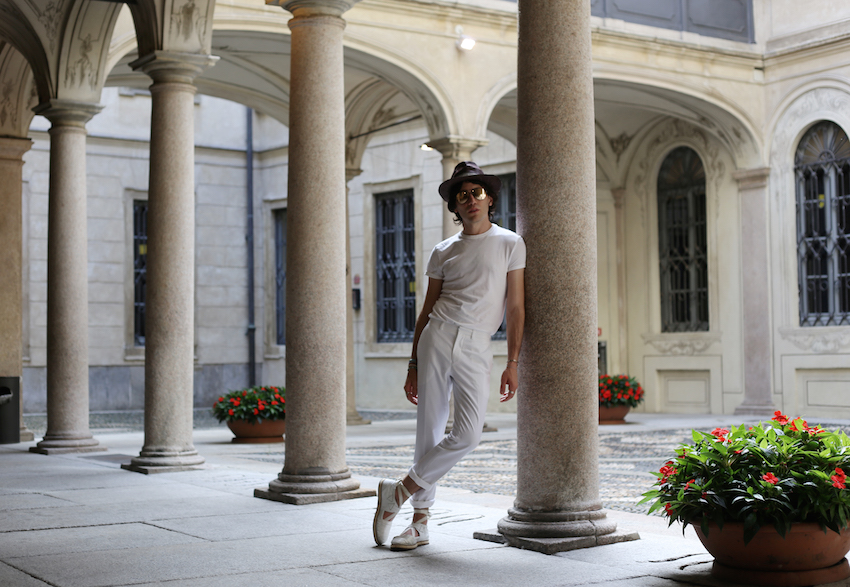 Today at Milan Men's Fashion Week SS16 two powerful women inspired me.
Bianca Jagger and Vivienne Westwood are rare birds. Fashion for both becomes so much more than clothes on your back. They become a tool for change and reformation.
Bianca Jagger is a woman who moves and dresses with purpose. From a sleek all white look to a sequined turban, there's nothing this women can't pull off. Fashion becomes a uniform for her that projects both confidence and a small sense of fear in onlookers.
This morning at day 2 of MFW, as I was sipping espresso and eating a chocolate croissant I got to thinking about this brunette beauty and how I could channel her look. The result – a sleek all white look by Topman Design, ballet espadrilles by John Galliano and a brown straw hat by Mühlbauer.
In the middle of the day I was struck with another wave of inspiration courtesy of Ms. Vivienne Westwood. Her collections are always filled with a rebellious attitude, witty sense of irony and raw audacity. This season was no different with a simple message – politicians are criminals. This idea wonderfully translated into the clothing with teeny-tiny swimming briefs on the catwalk, rustic tunics and lightweight sweaters.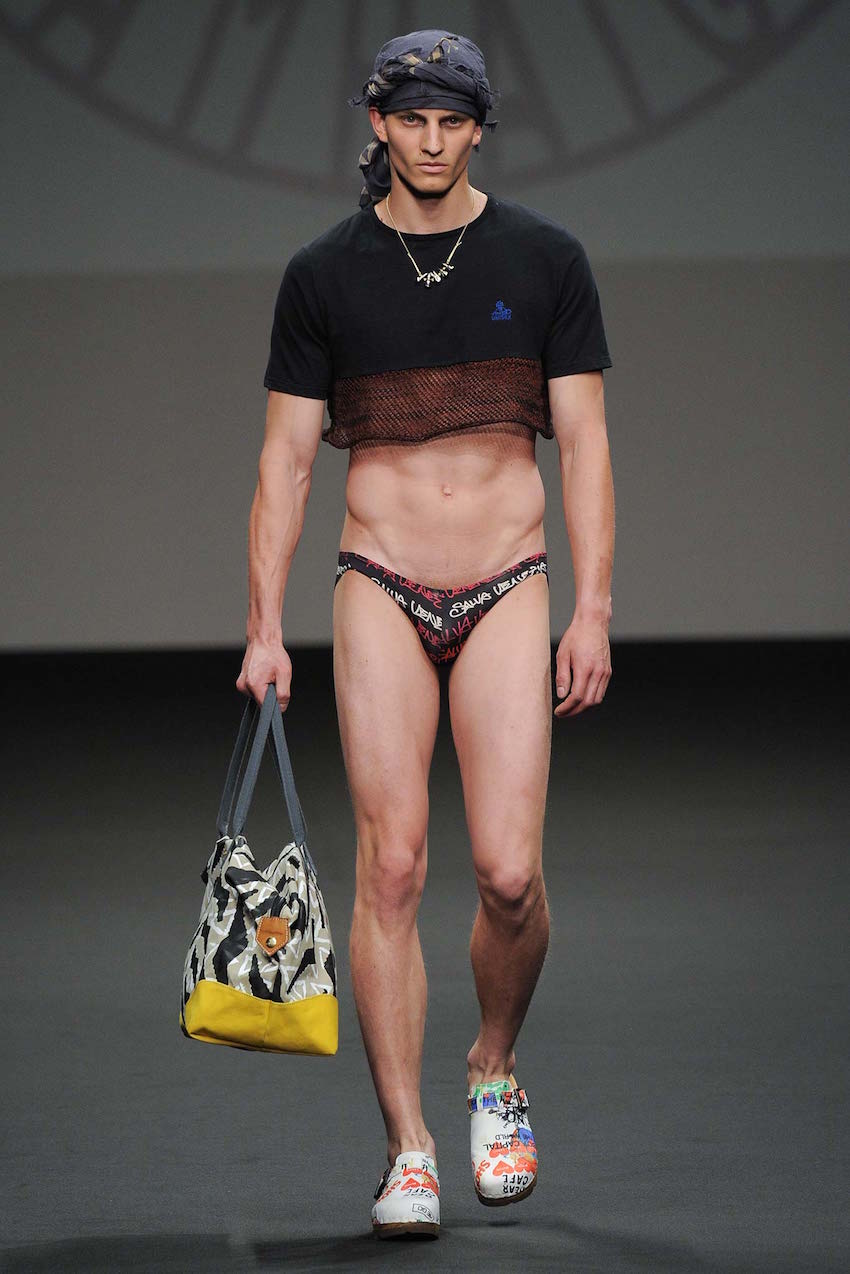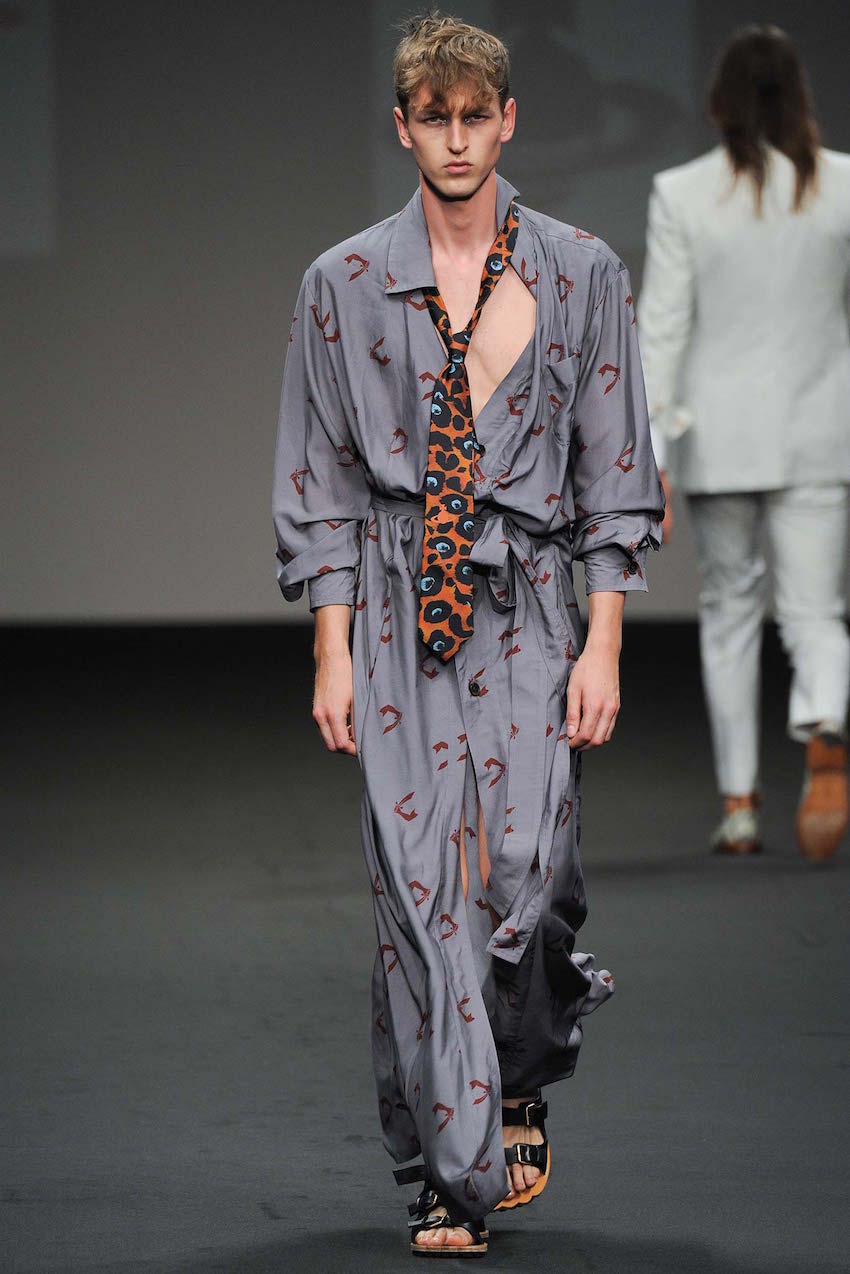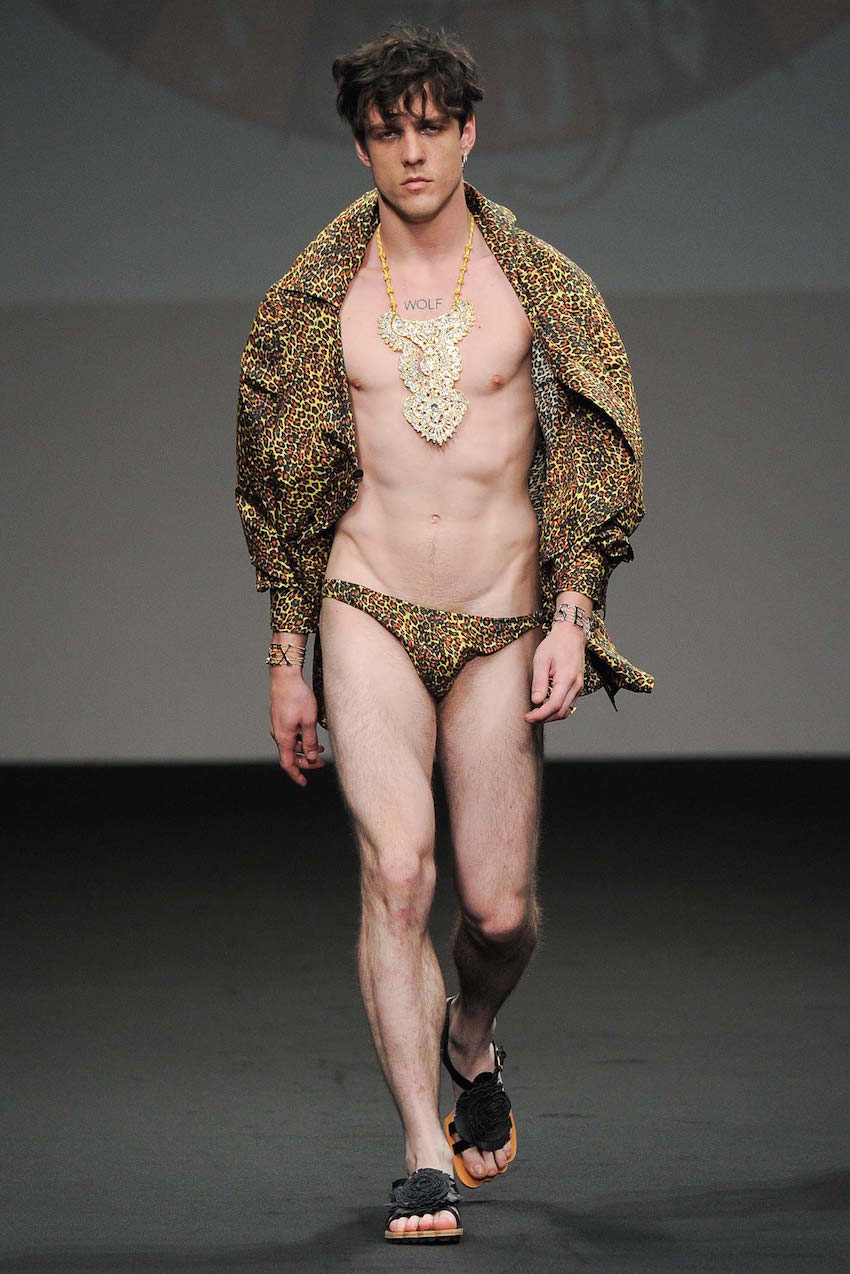 It takes true confidence to wear a leopard print speedo, and it takes courage to do so without a jersey shore connection, but it takes real panache to not look like a fidgety freak every time you take a step.
Whether in ballet espadrilles or a skimpy speedo or are Jagger or Westewood, like the vast religious art in Milan there are hidden messages just waiting to be studied, decoded and copied in these looks.
– YOU MAY ALSO LIKE –
CONVERSATIONS ABOUT SOFT LAYERS: MILAN MEN'S FASHION WEEK SS16
THE 5 BEST SHOPS IN MILAN RIGHT NOW
WHEN BURGER KING MET CASANOVA (AND A NEW MALE SEXUALITY)