- style -
My Wedding Look
I said YES to the tux!
06 . 17 . 17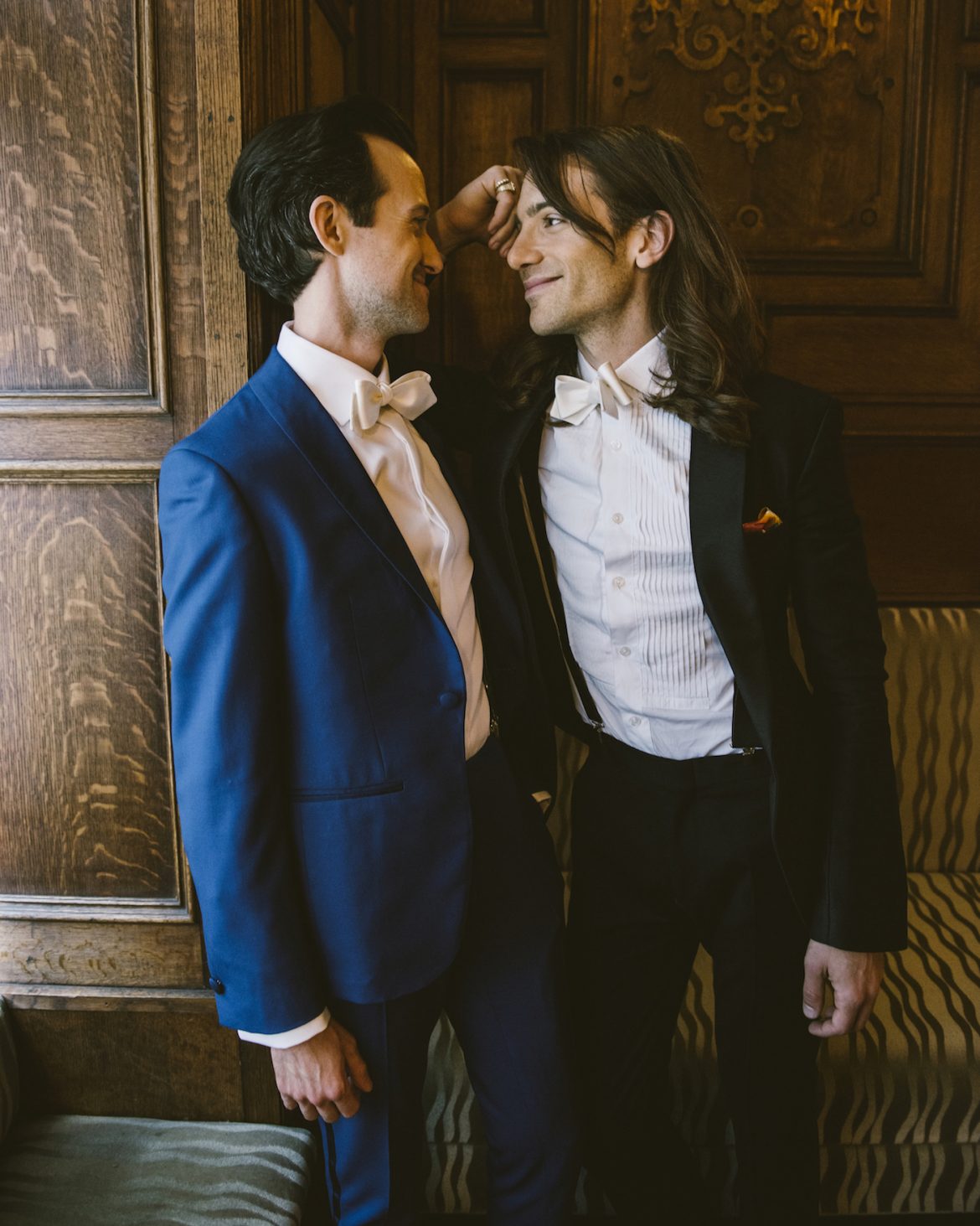 I'm a bit late with posting my wedding album and my look, but as momma always said, "better late than pregnant."
So before I post my wedding album, I thought I would give a break down of the look I wore on the big day. My wedding look started the same way so many of my other looks do, with the shoes. After spotting a pair of teal satin Gucci slippers complete with red crystals after our tasting at The Plaza, I knew I found the shoes. Not only did they match our wedding cake and the original apple-green chairs used in The Oak Bar, but they also have a  rose-gold bow on them that shimmers more then Mariah Carey in Glitter.
After finding the shoes it was time to move on to the tux. I wanted a look that was bold enough to handle a dusk 'til dawn session of sybaritic dancing, yet elegantly understated. For my jacket I turned to one of my favorite designer's, Haider Ackermann. The master creator of regal, frolicsome fierceness. At least that's what I call it. I paired the tux jacket with black trousers, a white tuxedo shirt and an ivory bowtie all from J. Crew. A pocket square with a little naked lady on it completed my look. Because why not.
For hair I wanted Louis The 14th realness, so I turned to my hair king, Liam Carrey of Broom & Beauty. For Makeup I wanted something super minimal and had Kerri Ann McCarthy paint my face. 
I think a wedding look for the groom should be a total expression of who he is. It should be something that makes him feel like a prince and/ or princess all night long.
My complete wedding album is coming soon, I promise! Shop my look below.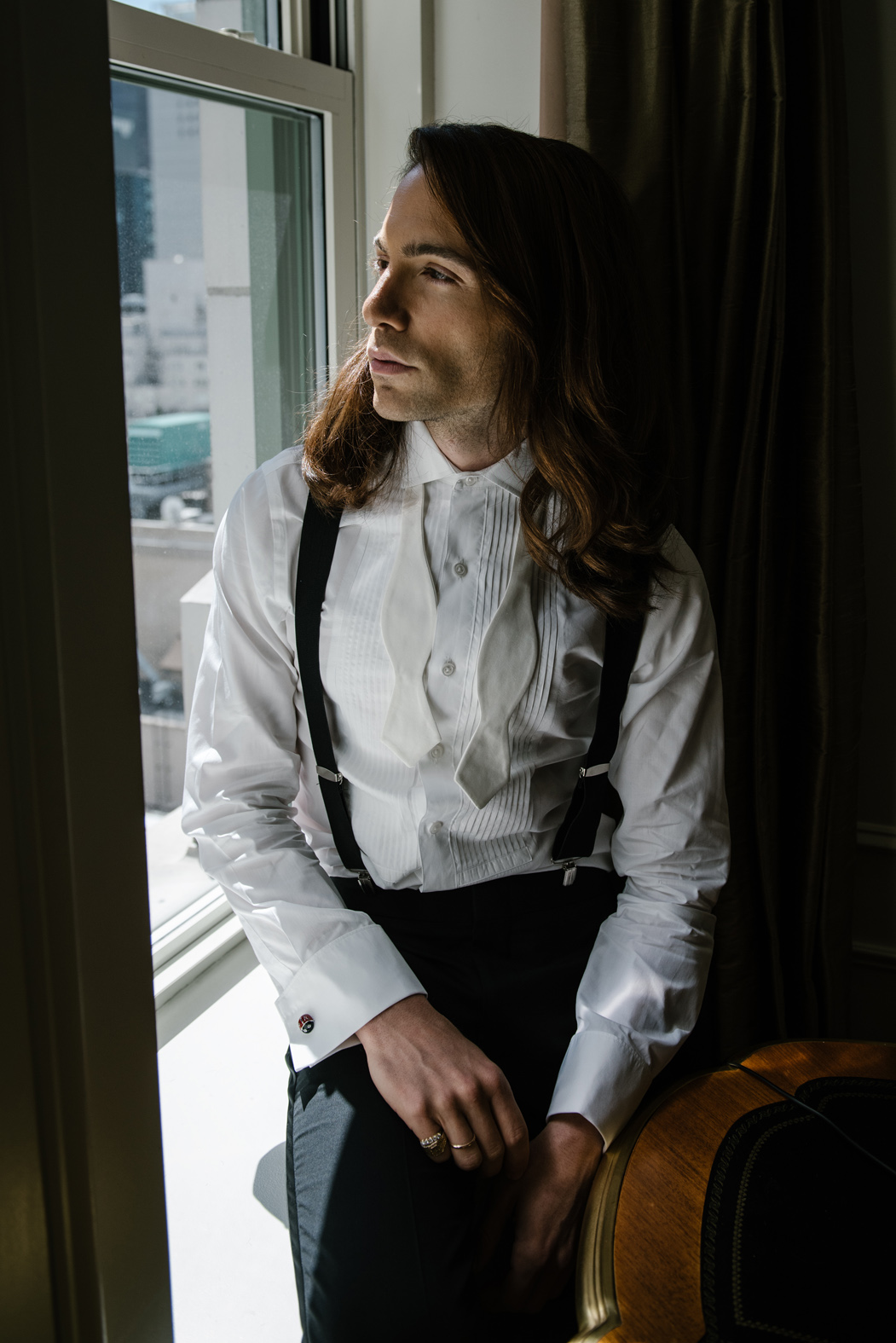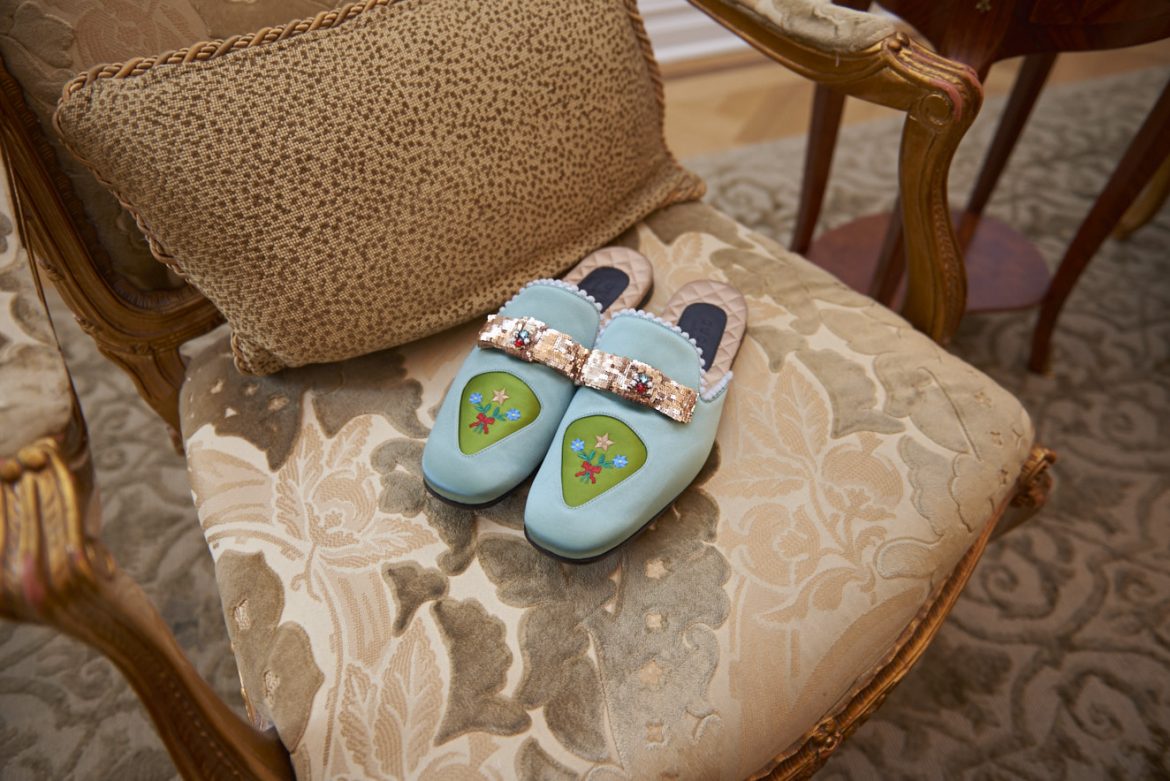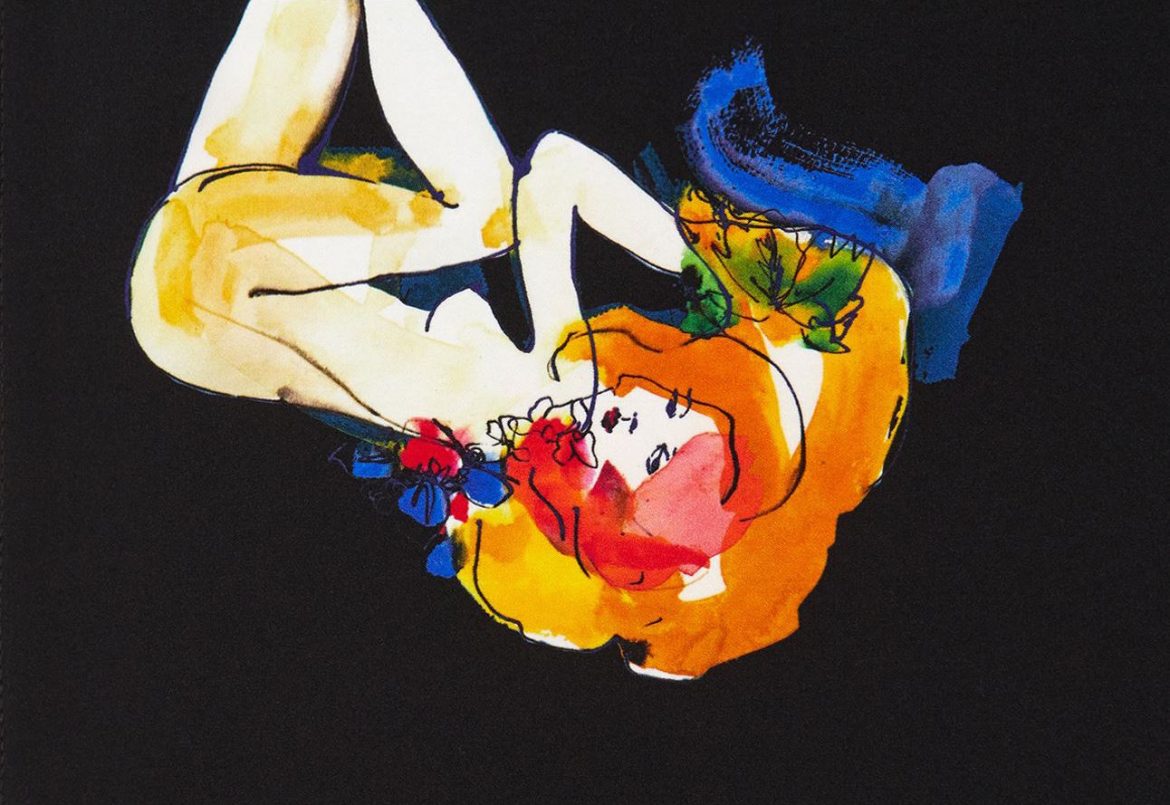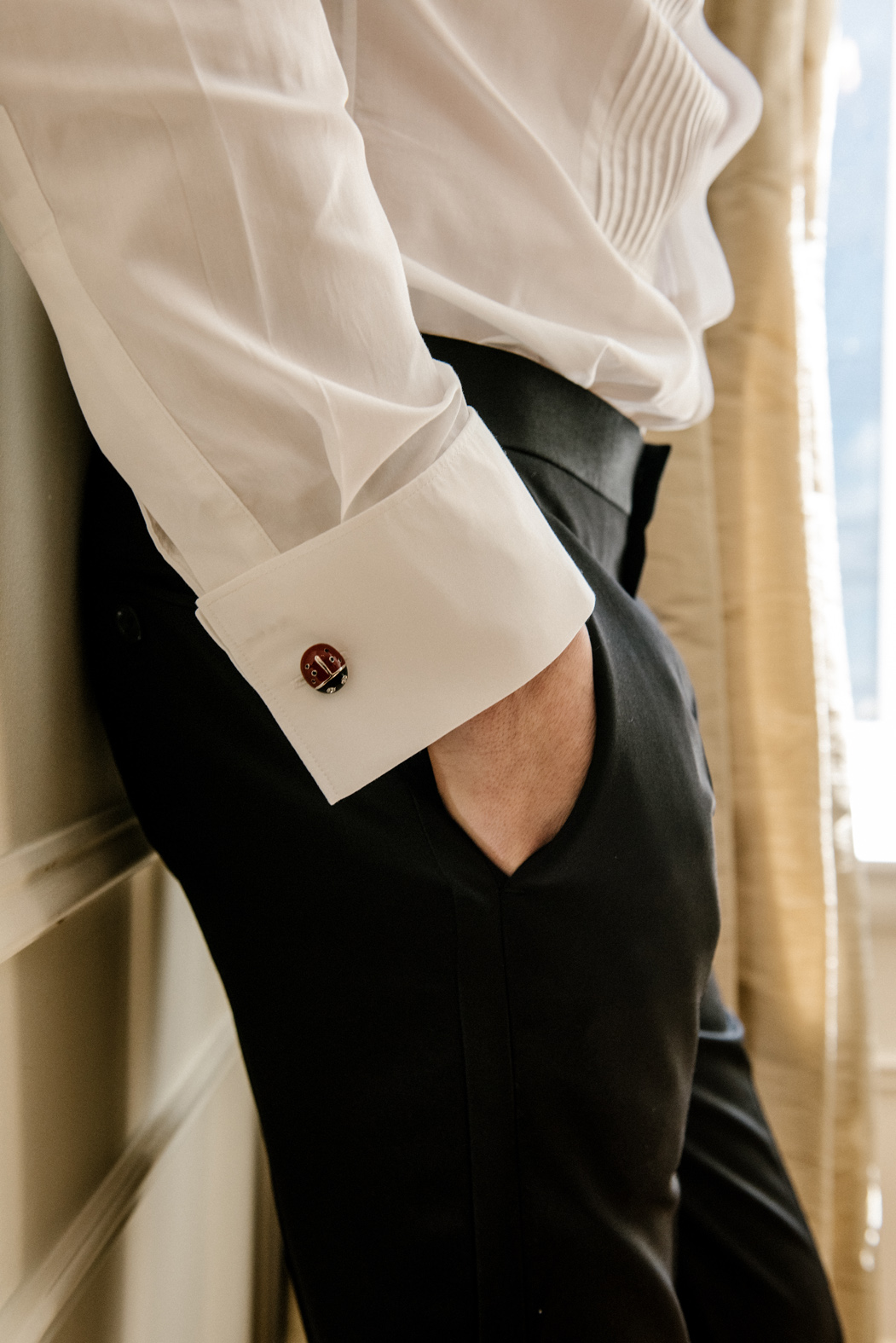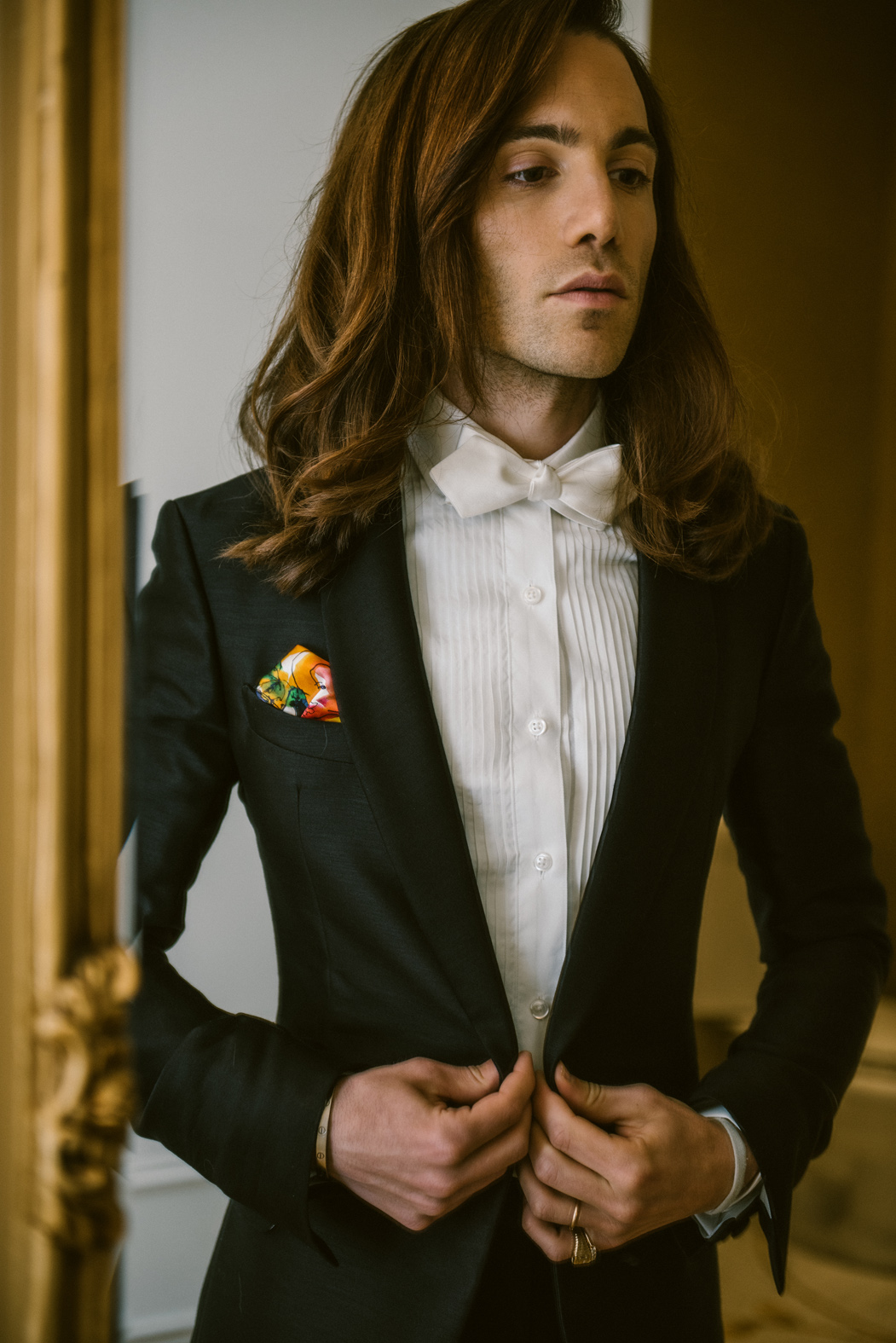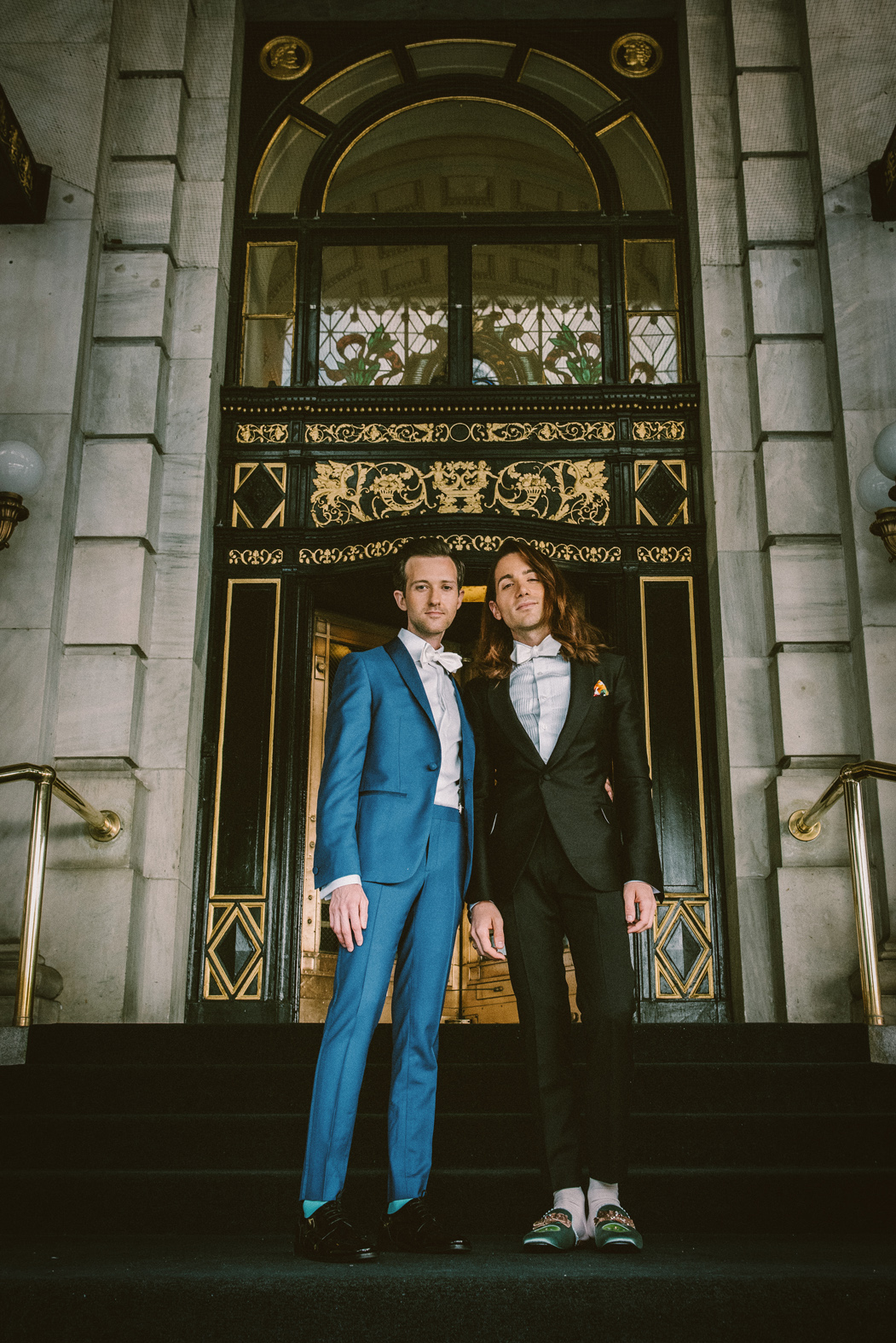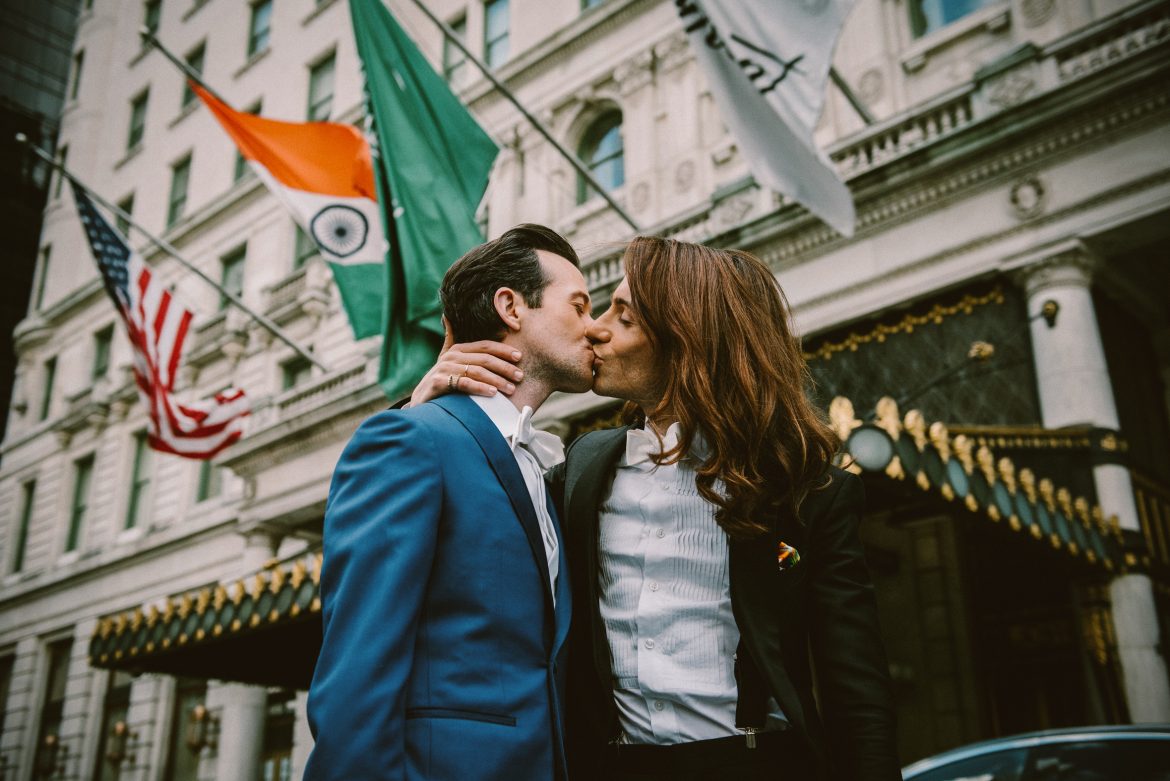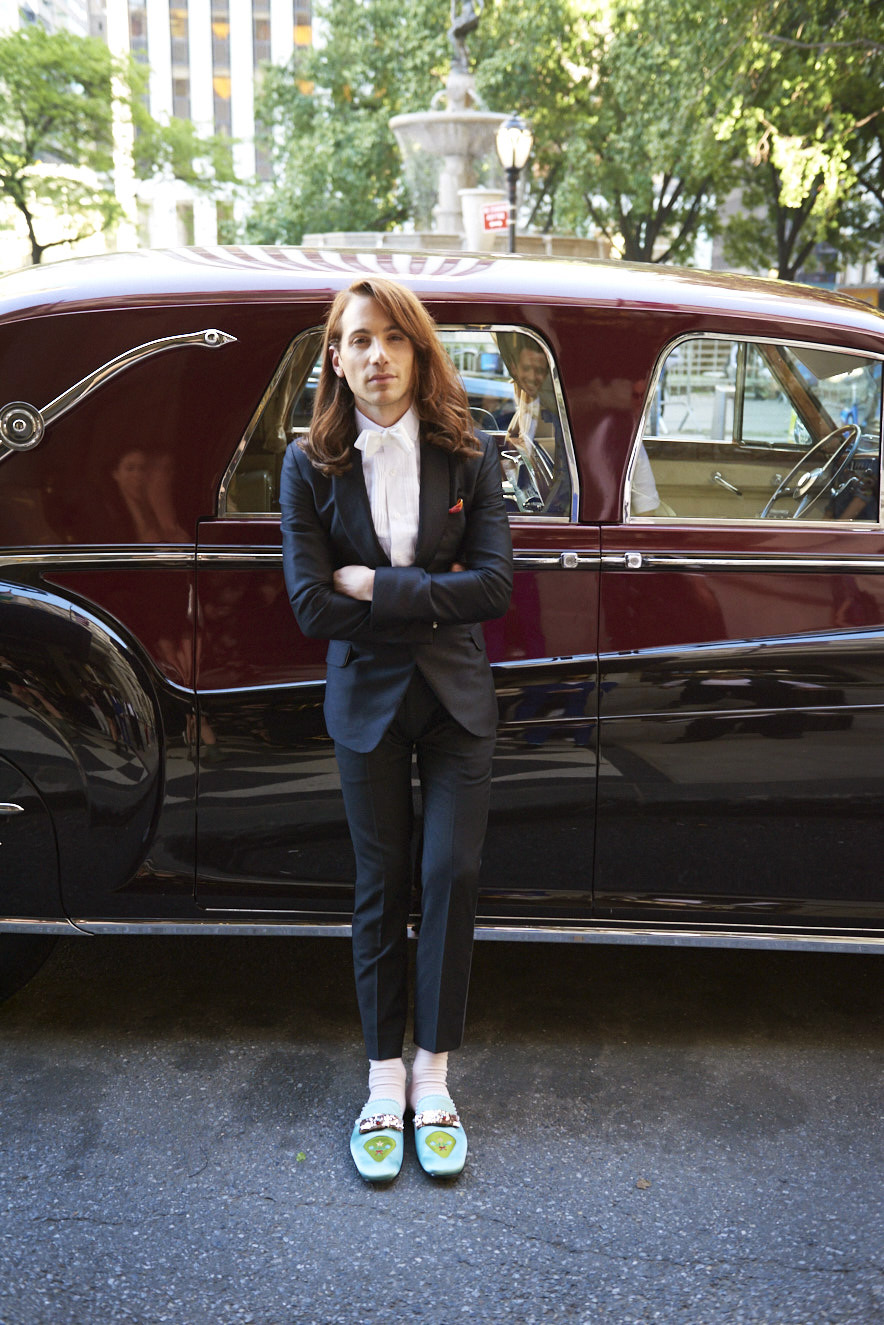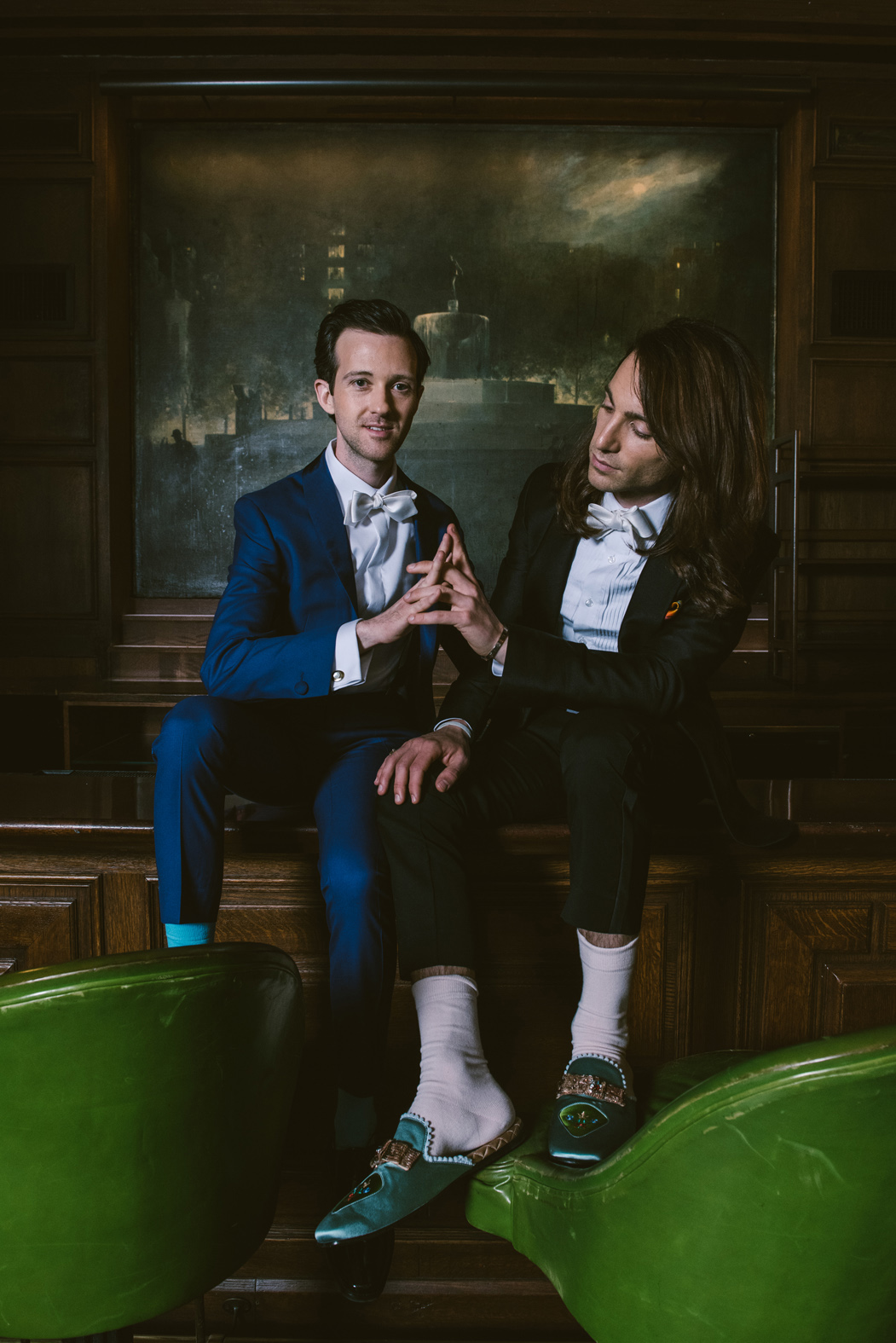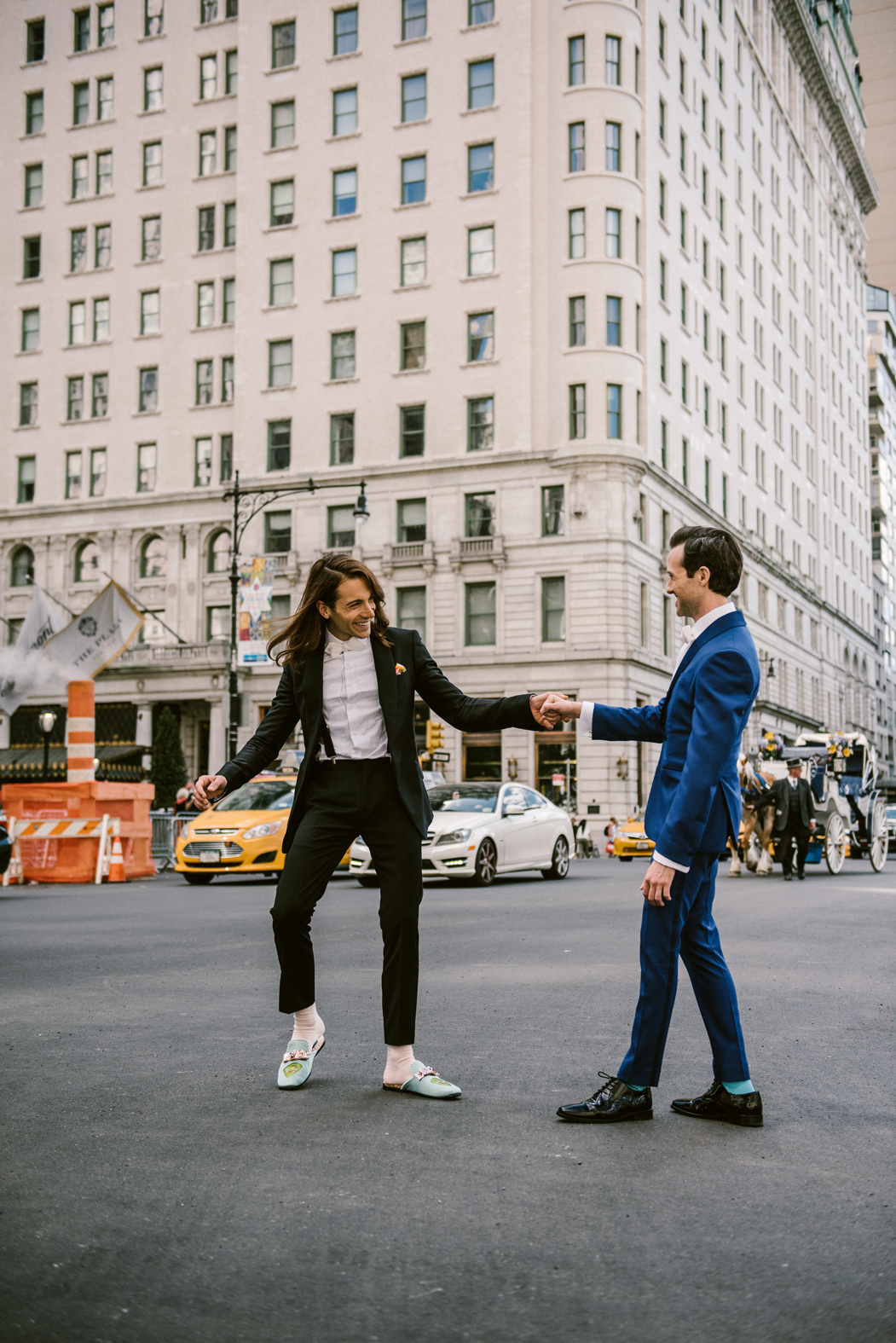 Gregory: (Jacket: Haider Ackermann/ Pants, Shirt &Bowtie:  J. Crew / Socks: Dior/ Suspenders: Dolce & Gabbana/ Shoes: Gucci/ Pocket Square: Paul Smith)  
Lorenzo: (Tux: Beyond Bespoke/ Socks: Paul Smith/ Shoes: Prada/ Shirt & Bowtie: J. Crew)
(Makeup: Kerri Ann McCarthy/ Hair: Liam Carrey of Broom & Beauty) 
(Photography: Camila Gutierrez)