- style -
Pink Chandelier
How to style the most popular jacket of the season.
08 . 29 . 16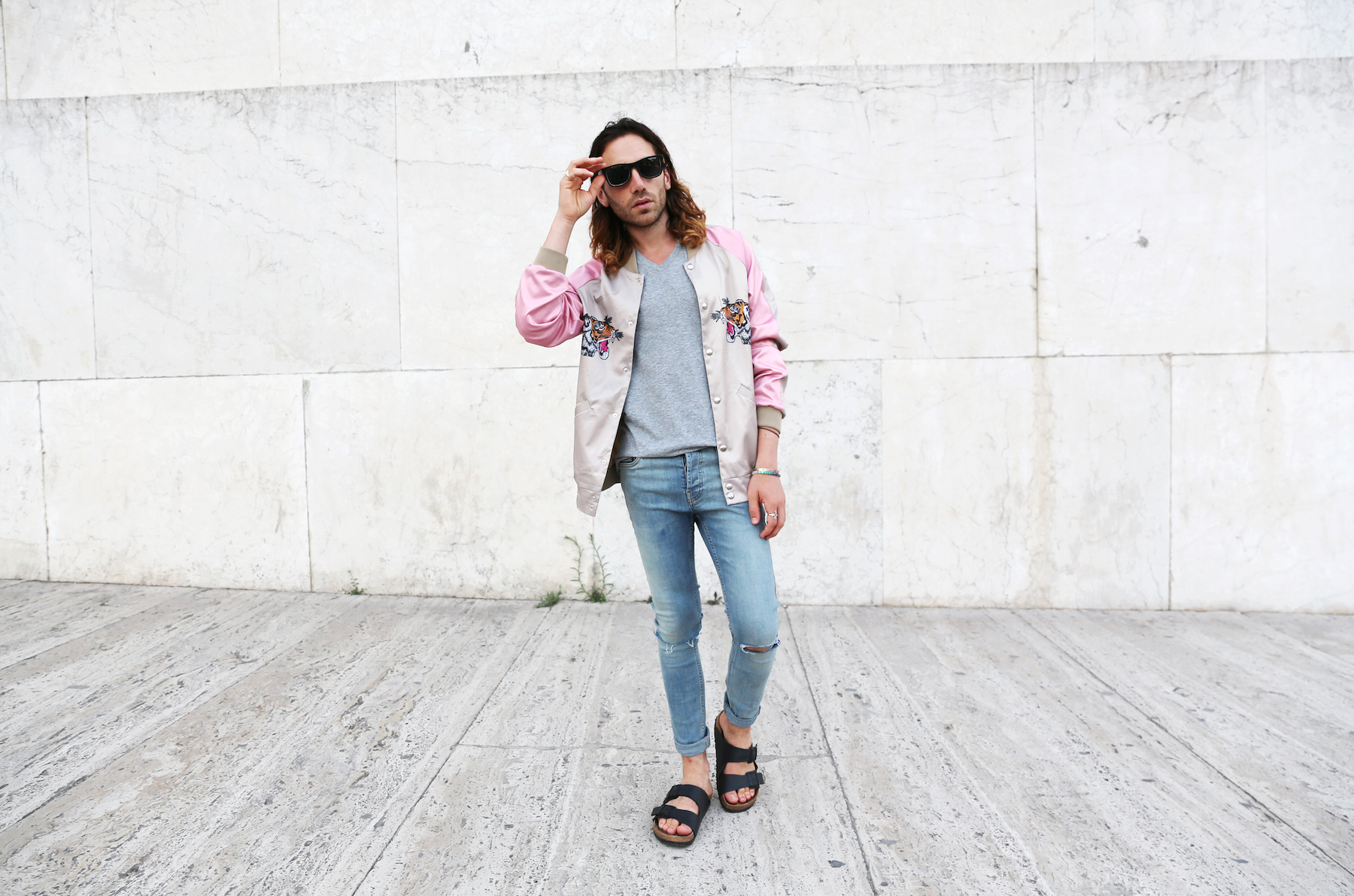 After watching Greece for the first time as a child, I became obsessed with two things. First, all things Olivia Newton John. Second, the pink ladies souvenir jacket. I wanted to be a pink lady with the same desire most young boys yearned for Danny Zuko's shiny red convertible.
Rizzo and her gang just seemed so cool to me. They exuded a confidence that I wish I had as a teenager. They ruled the school all while wearing a loud, brash and flashy pink satin jacket. Finally, I found a modern day version of a pink lady souvenir jacket at Topman. This pink and tan silk jacket and I go together like rama lama lama ka dinga da dinga dong.
Souvenir jackets are hotter than ever this year, with everyone from Gucci and Louis Vuitton to Phillip Lim and River Island churning out silky numbers. These satin Japanese jackets will undoubtedly be sticking around for the long run.
So I recommend getting one of these swanky numbers now. Above is my suggestion on how to style a souvenir jacket. Think about making your Aperol Spritz-drinking blogger currently in Monaco proud. You don't have to actually do it but aren't outfit daydreams fun to participate in?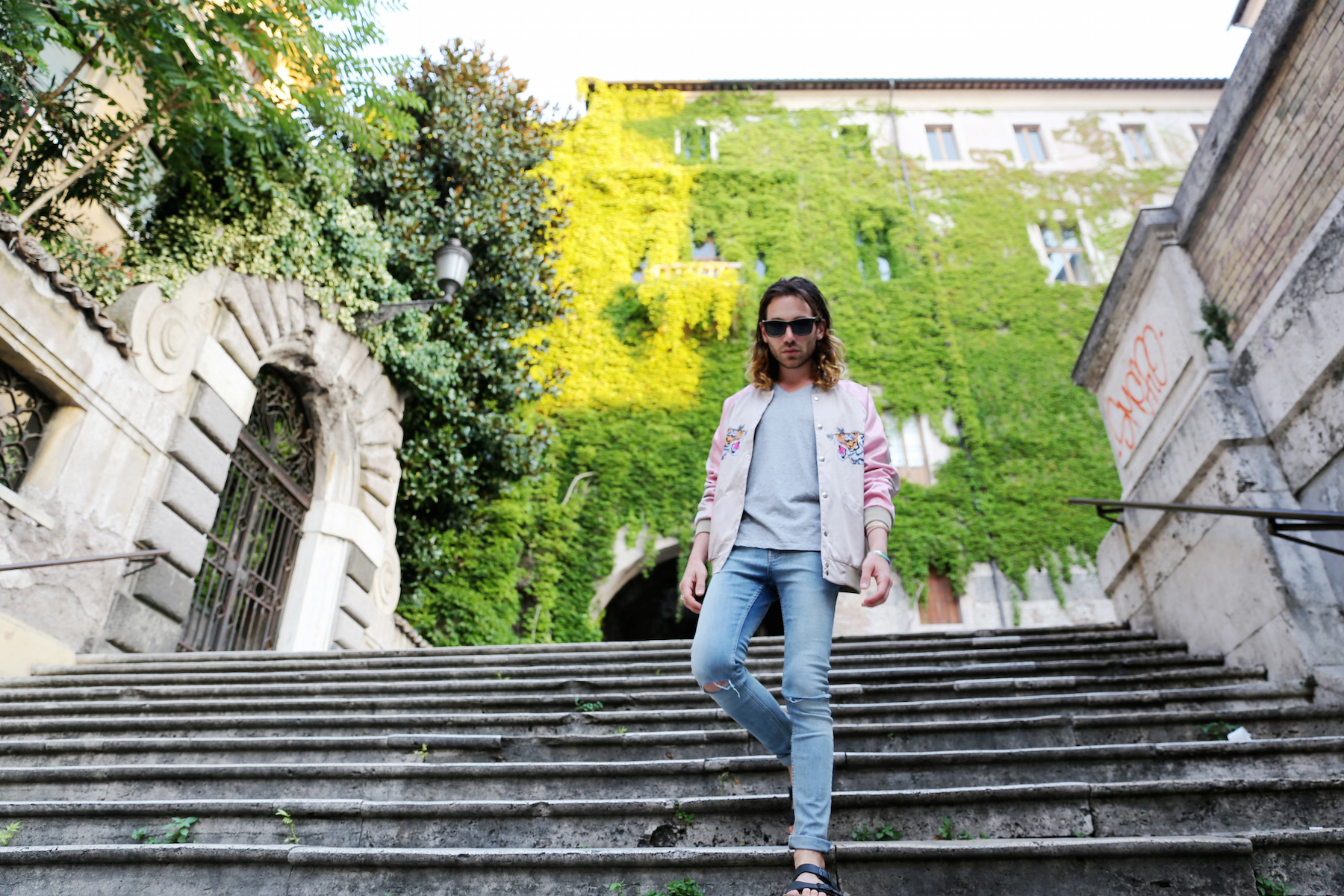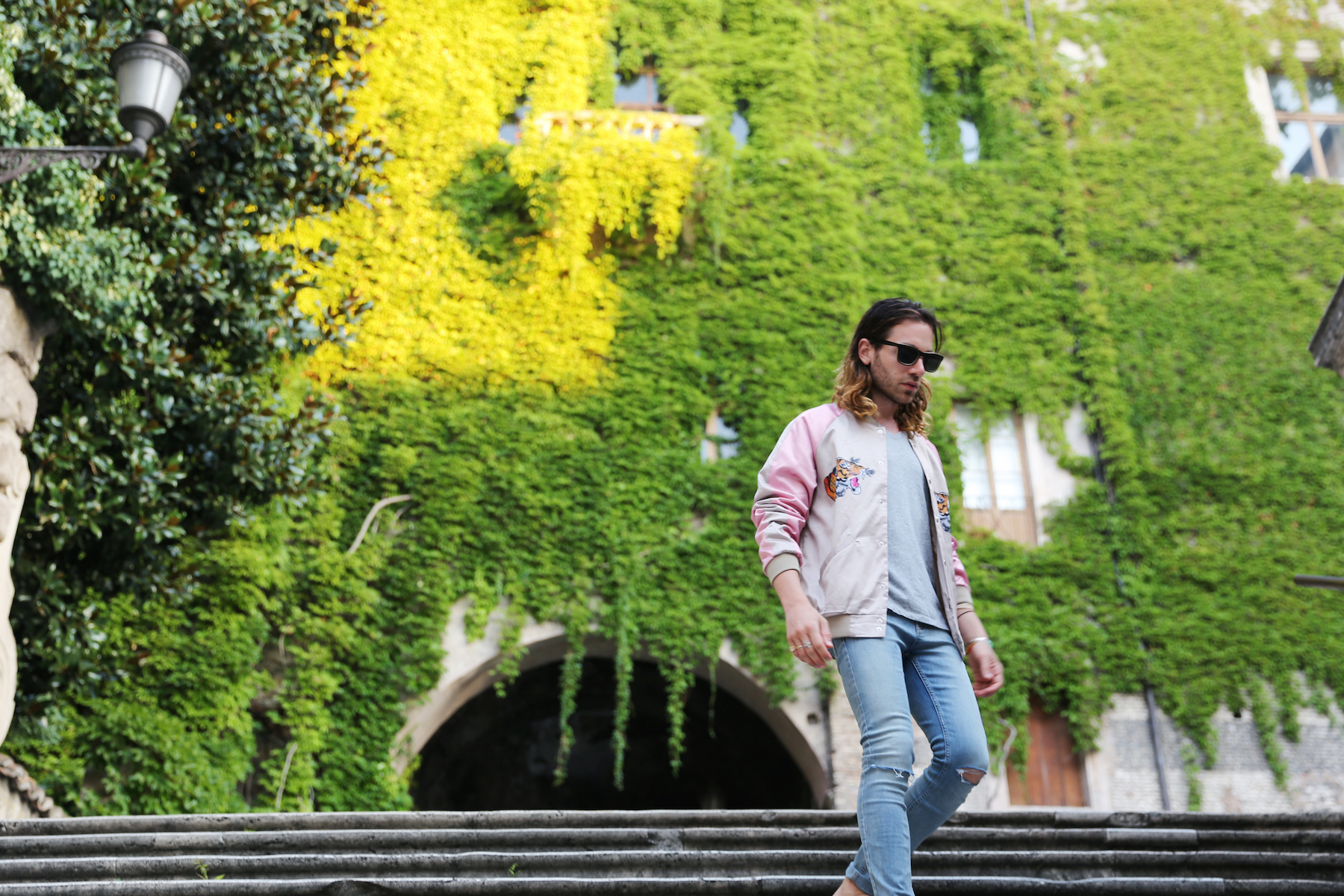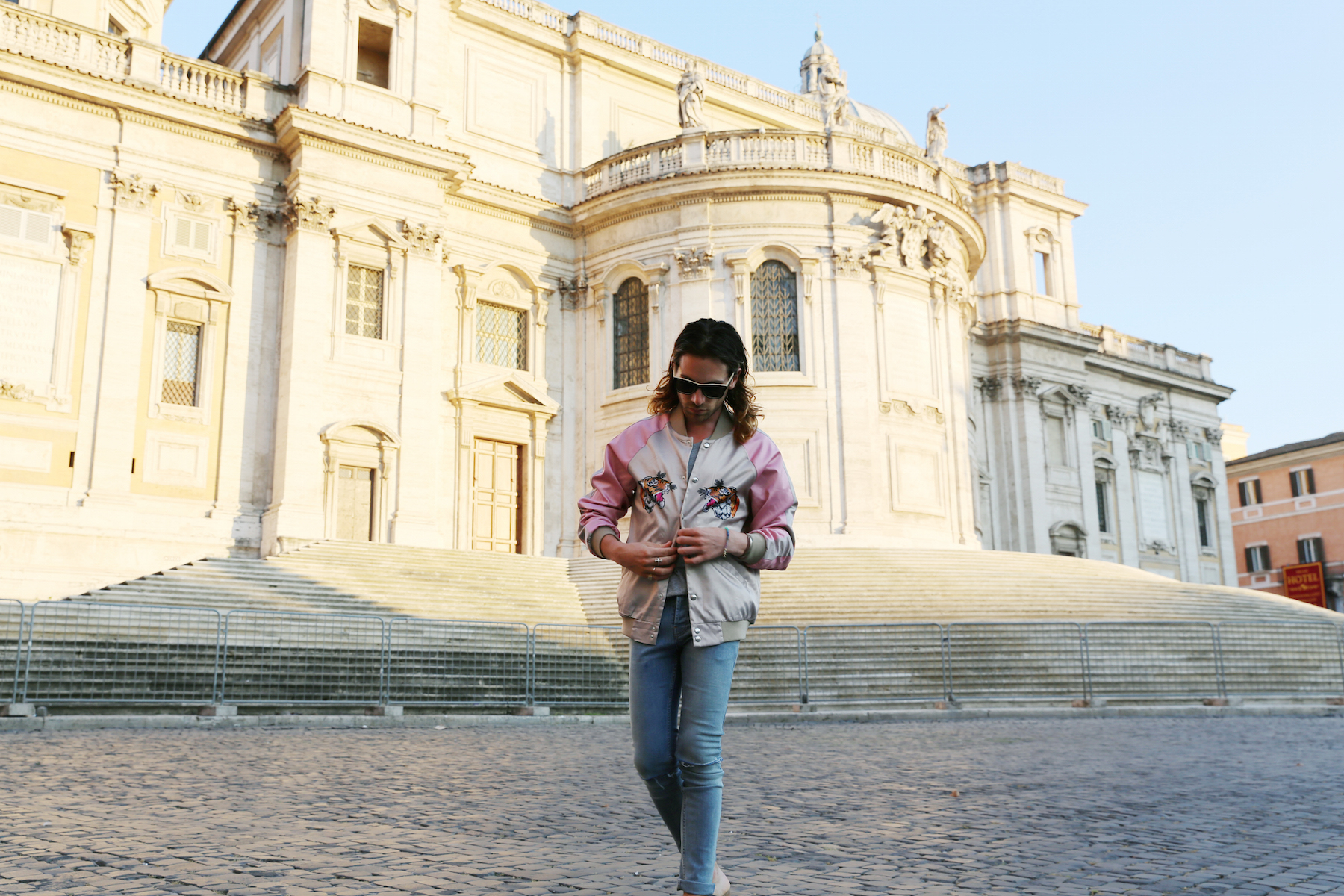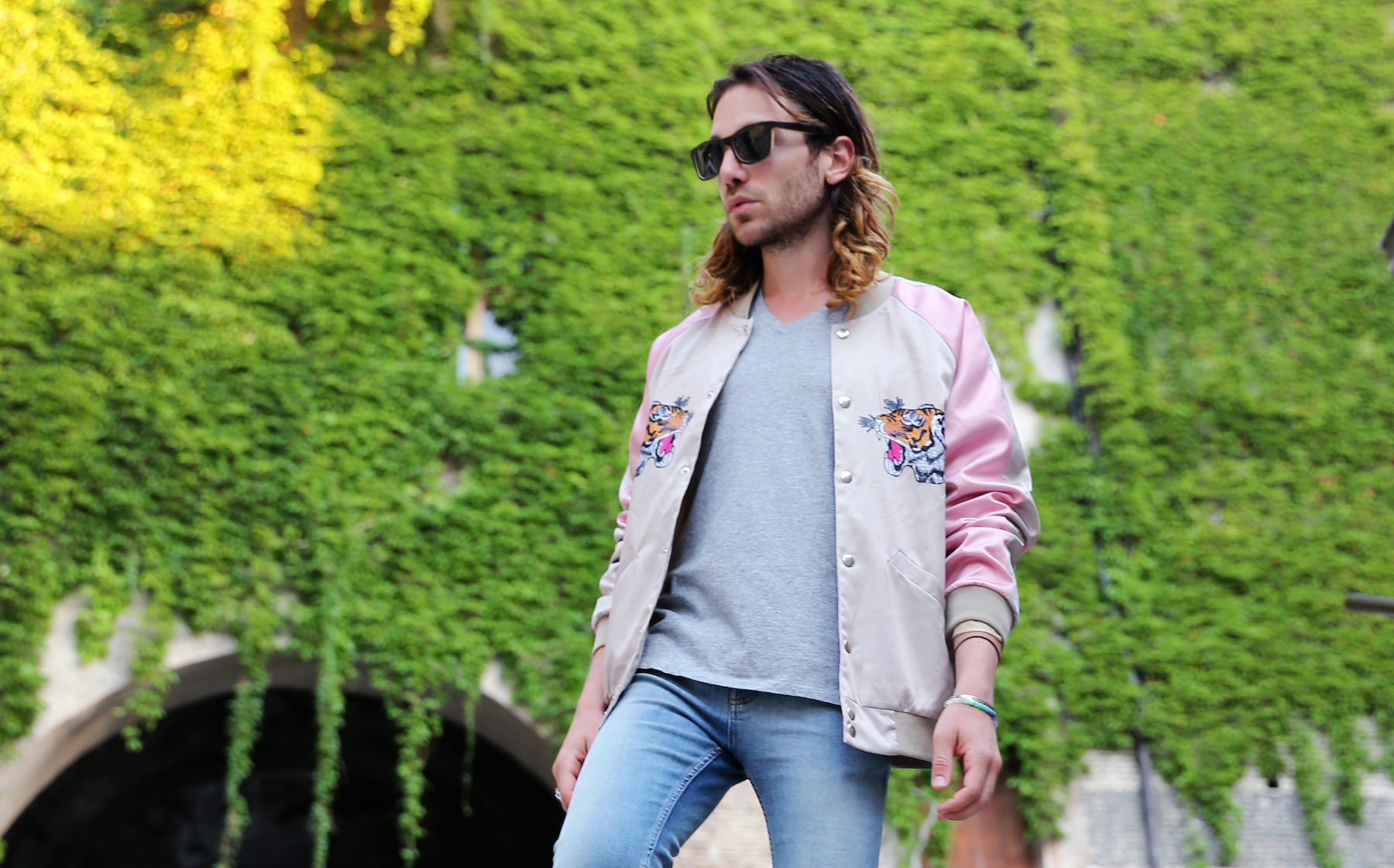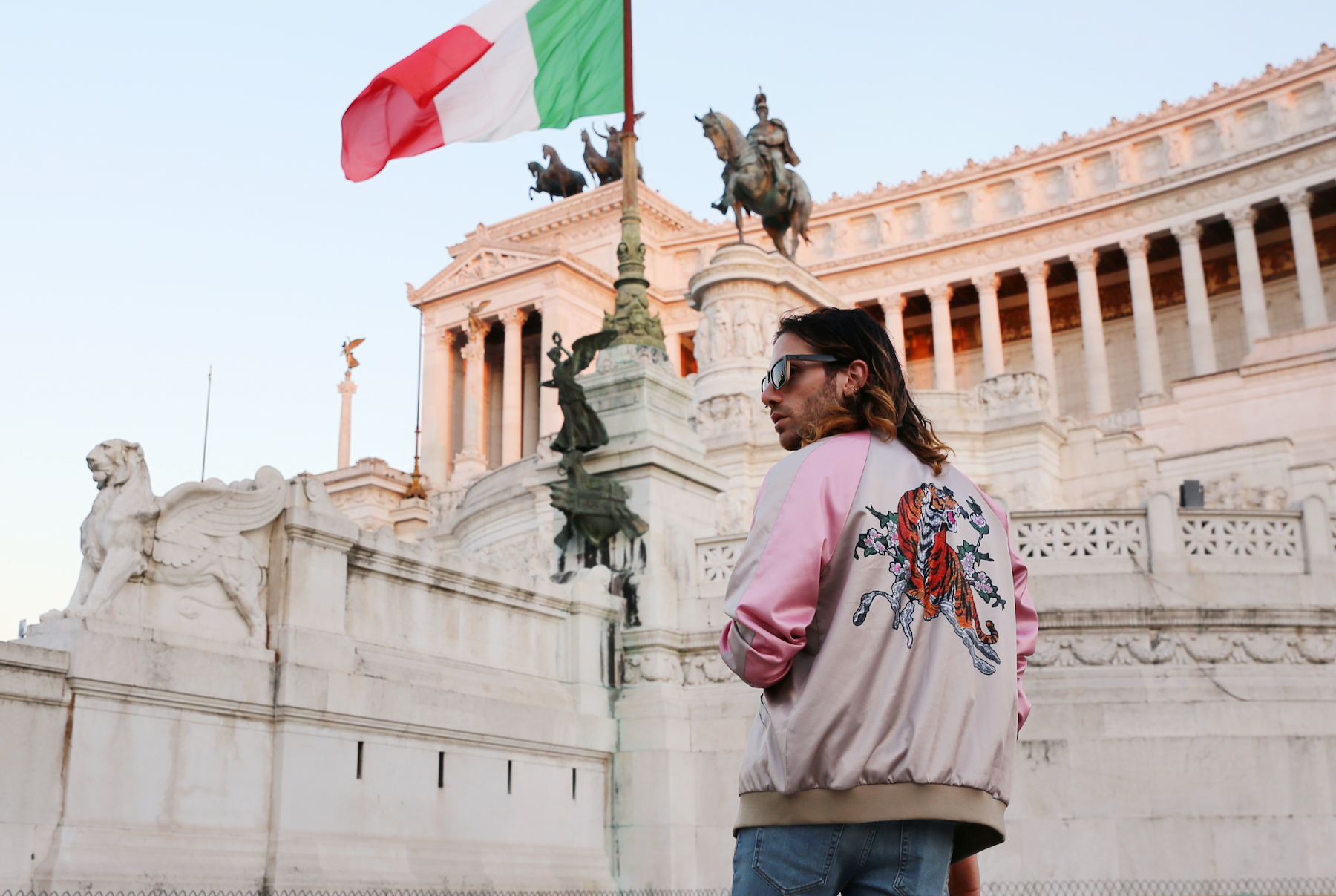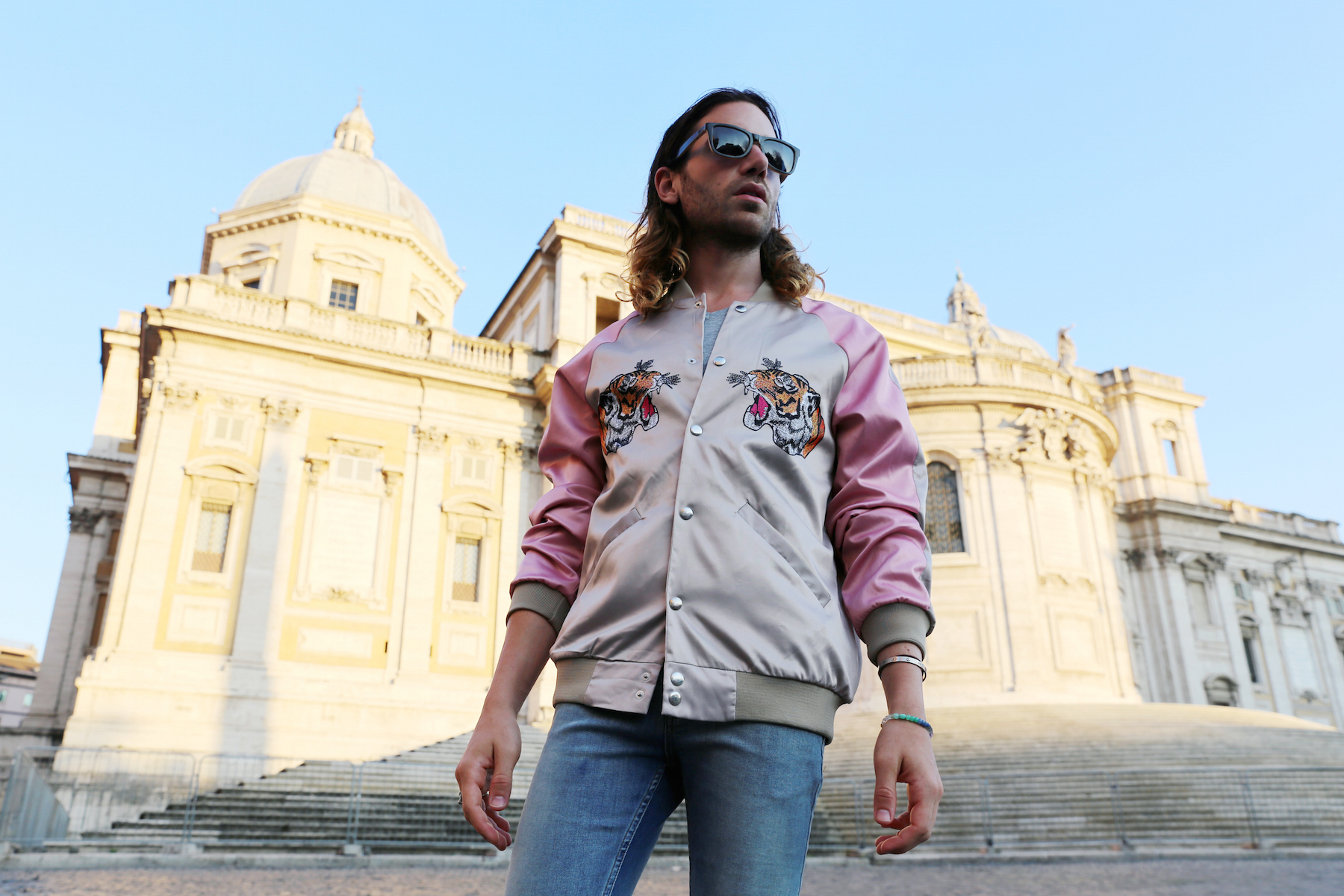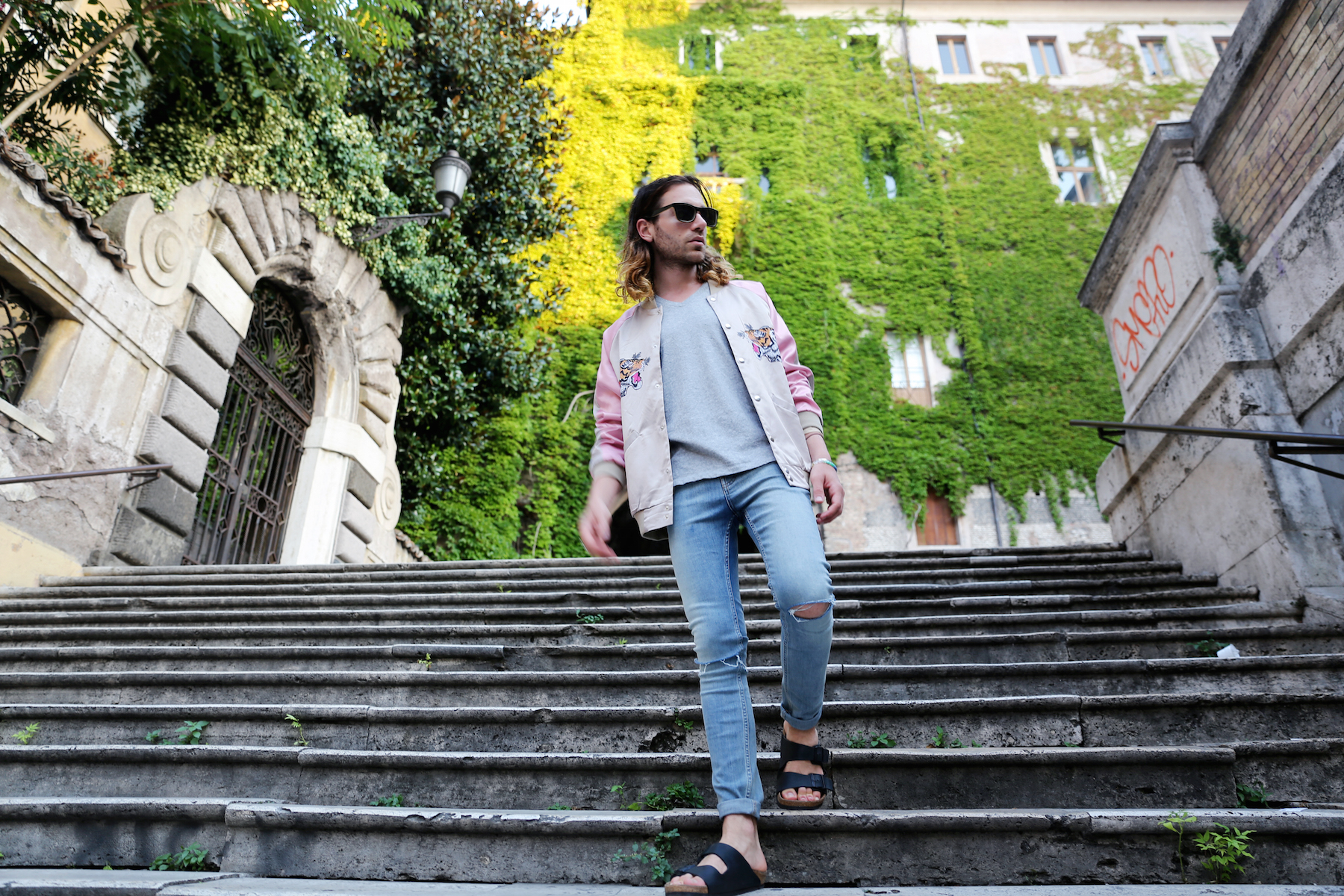 (Jacket: Topman – Jaded London/ Shirt: Armani Exchange/ Pants: Topman/ Shoes: Birkenstocks/ Sunglasses: Woodzee/ Bracelet: Dean Harris)