- style -
Speedos Are On The Rise This Summer
It's going to be a lot easier to play connect the bulges at the beach this year.
07 . 17 . 14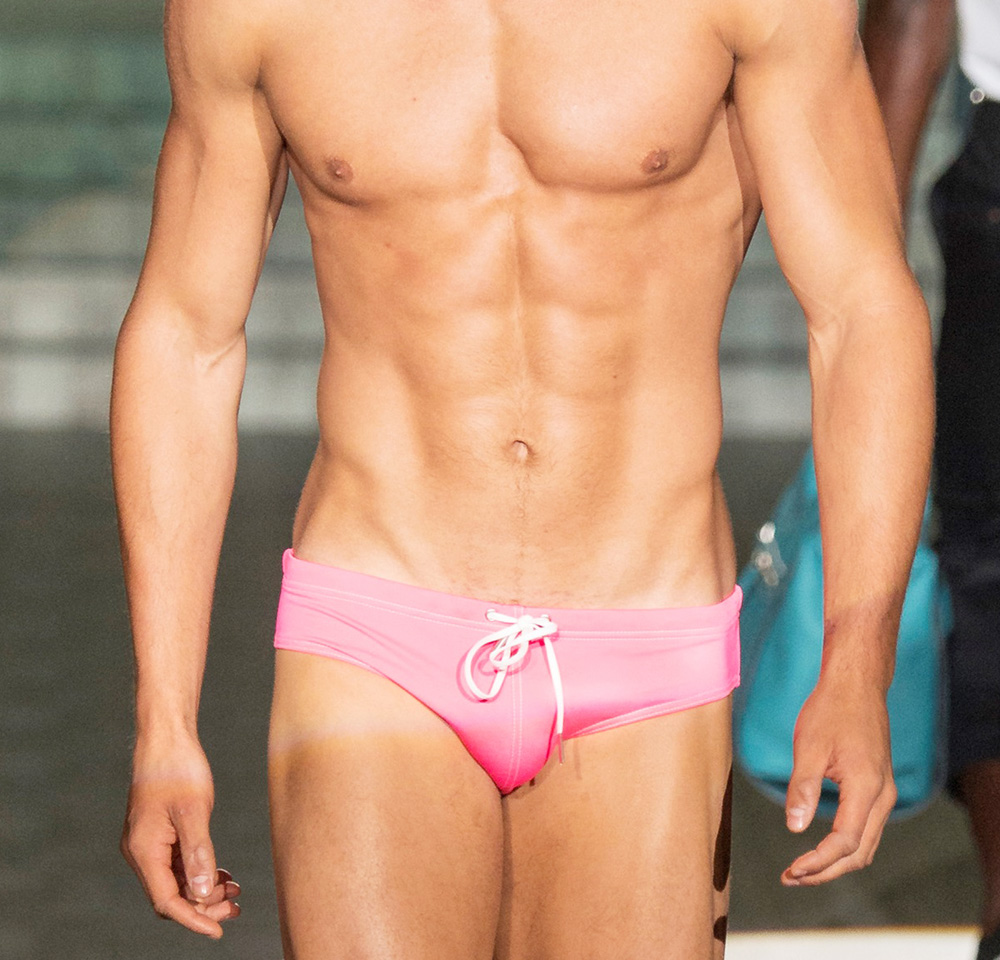 It's a natural inclination to reach for clothes with the smallest amount of fabric come summer.  Wearing tanktops and shorts get me as excited as eating cupcakes and ice-cream over warm weathered summer months. Not really, but maybe after my brain sees it in black and white it will believe it. It's the ability to show my arms and let them breathe and low slung linen shorts. So why when it comes to swimwear men go for the exact opposite? Baggy boardshorts have to be the most uncomfortable thing next to walking around with dozens of flowers hanging out of your beard. Men have finally come to this realization as Expedia's 2014 Flip Flop Report results show.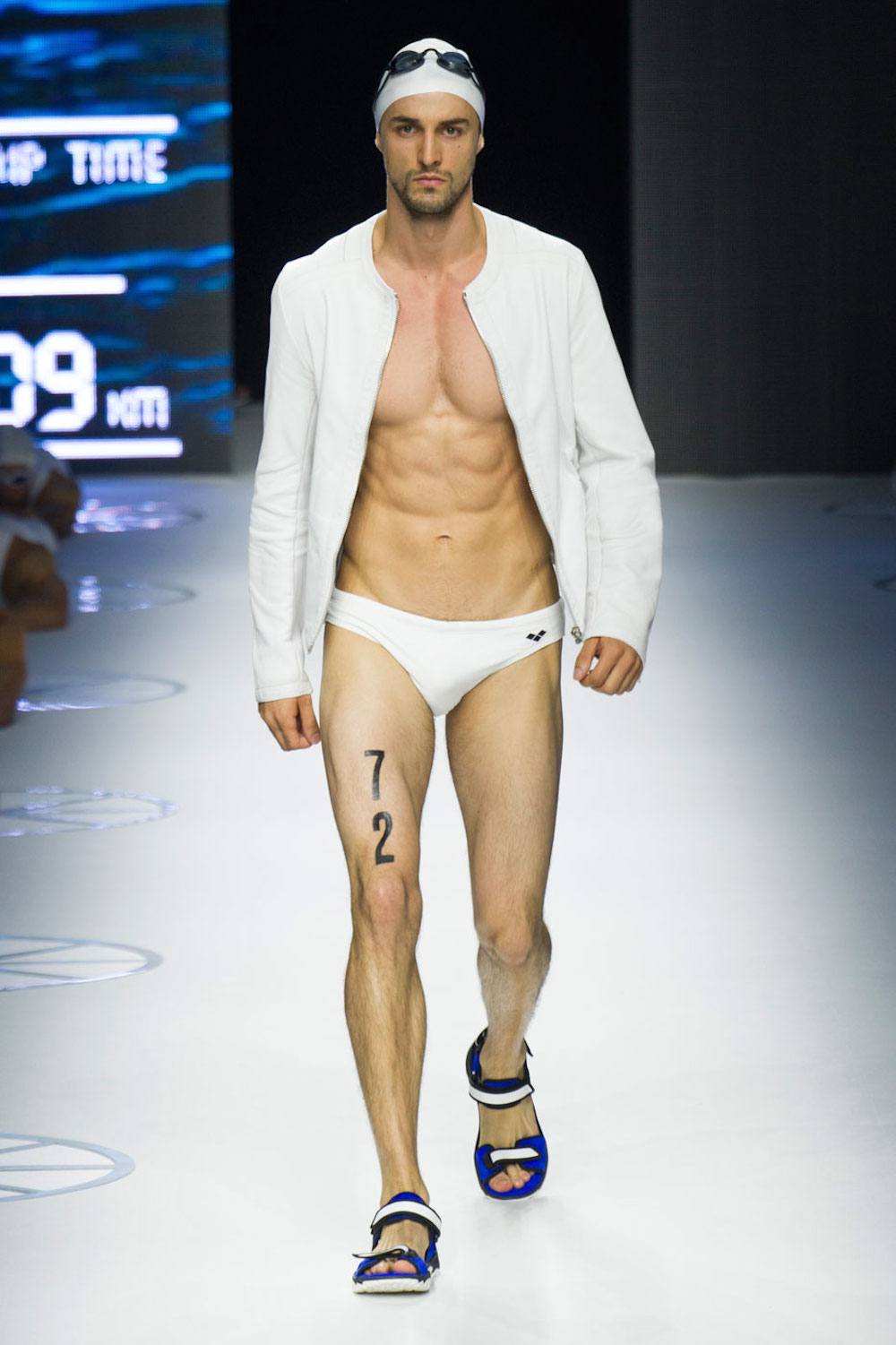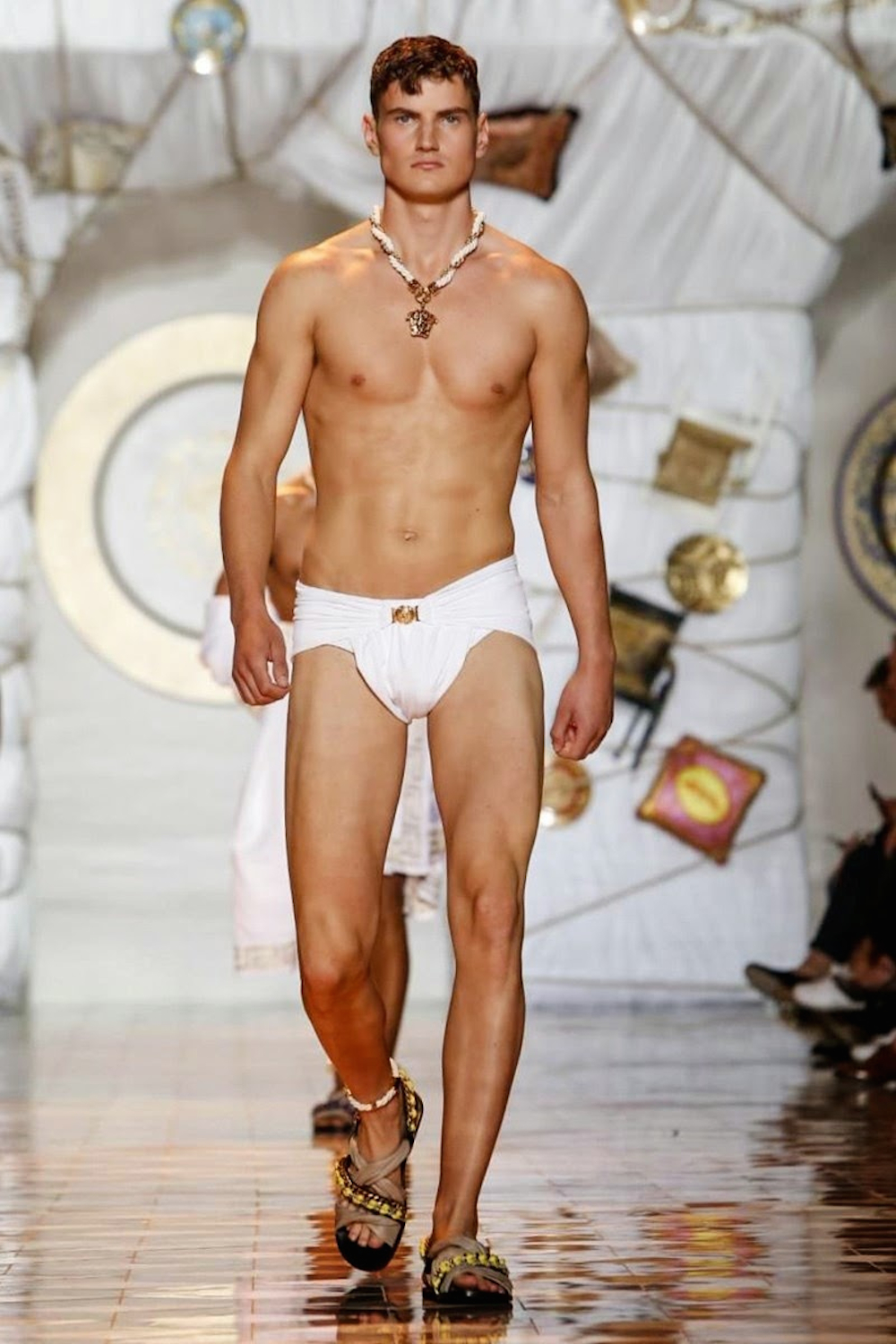 When my brothers and I were little boys, my mom dressed us all in matching Speedos. Yes, all three of us hit the beach in identical purple-camo neoprene briefs. We all loved them so much at the time – truth be told I still do, but I think my brothers feel differently – there was no heavy traction on our legs, they dried super fast and allowed our pale thighs to tan. What's better then that? Although to our thighs dismay, somewhere along the way we tossed the teeny-tiny swimsuit and fell for the disillusioned baggy boardshorts. As I grew older and a bit wiser, I went for a happy medium between the two – 2-inch swimshorts have been my jam since I turned eighteen. But after seeing the boys at Versace's Spring/ Summer 2015 show rocking the briefest of swimming briefs, I am ready to go back to my roots and once again slip into the snug-fitting elastic briefs. It looks like I won't be only speedo wearing dude on the beach this year.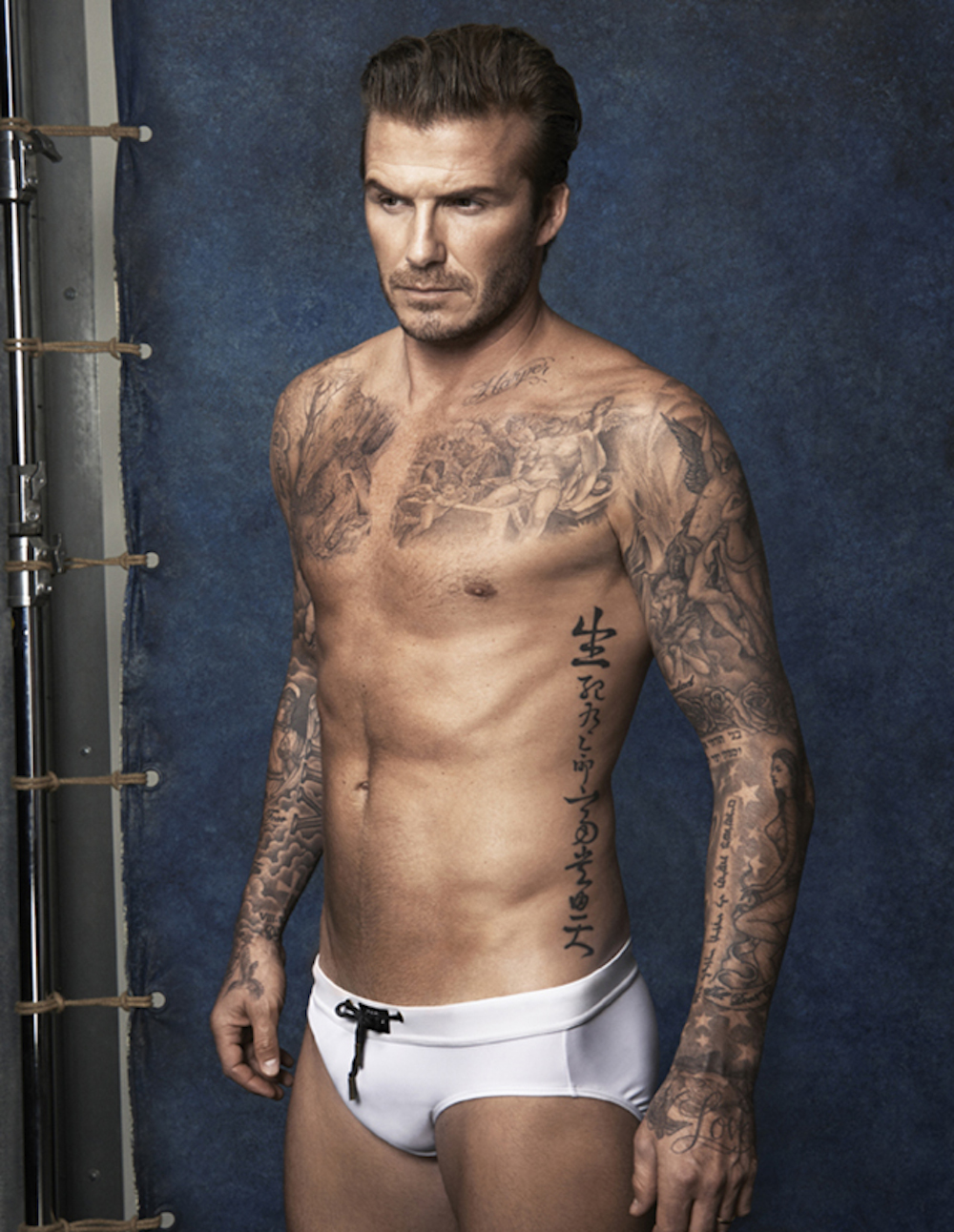 Along with Danatella Versace's Cubin inspired, toga partying, Speedo wearing boys, the tiny swimsuits also showed face at DSquared and Dirk Bikkembergs Spring/ Summer 2015 shows. A familiar, and sexy face has also gotten a jump on the look. Ex-footie star, David Beckham's latest swimwear collaboration with H&M featured an array of teeny-tiny Speedo-esque briefs.
As I mentioned earlier, Expedia's 2014 Flip Flop Report, which apparently examines beach behavior worldwide by polling over 11,000 adults across 24 countries, shows a growing acceptance towards Speedos around the world. This year, nearly three-quarters or 74% of beachgoers said that Speedo-style swimsuits for men are acceptable, which is up from 65% last year. Perhaps this increased interest in showing skin also has something to do with the rise of the Spornosexual?
I feel at ease dusting off my Speedo knowing others will also be proudly baring their bulge on beaches around the world. But before snatching up one of your very own, feel free to abuse the zoom capability on these photos. You know, to really get a grasp on the idea.