- style -
Summer Breeze
It's time! To shine! Give the sun a run for its rays.
06 . 01 . 16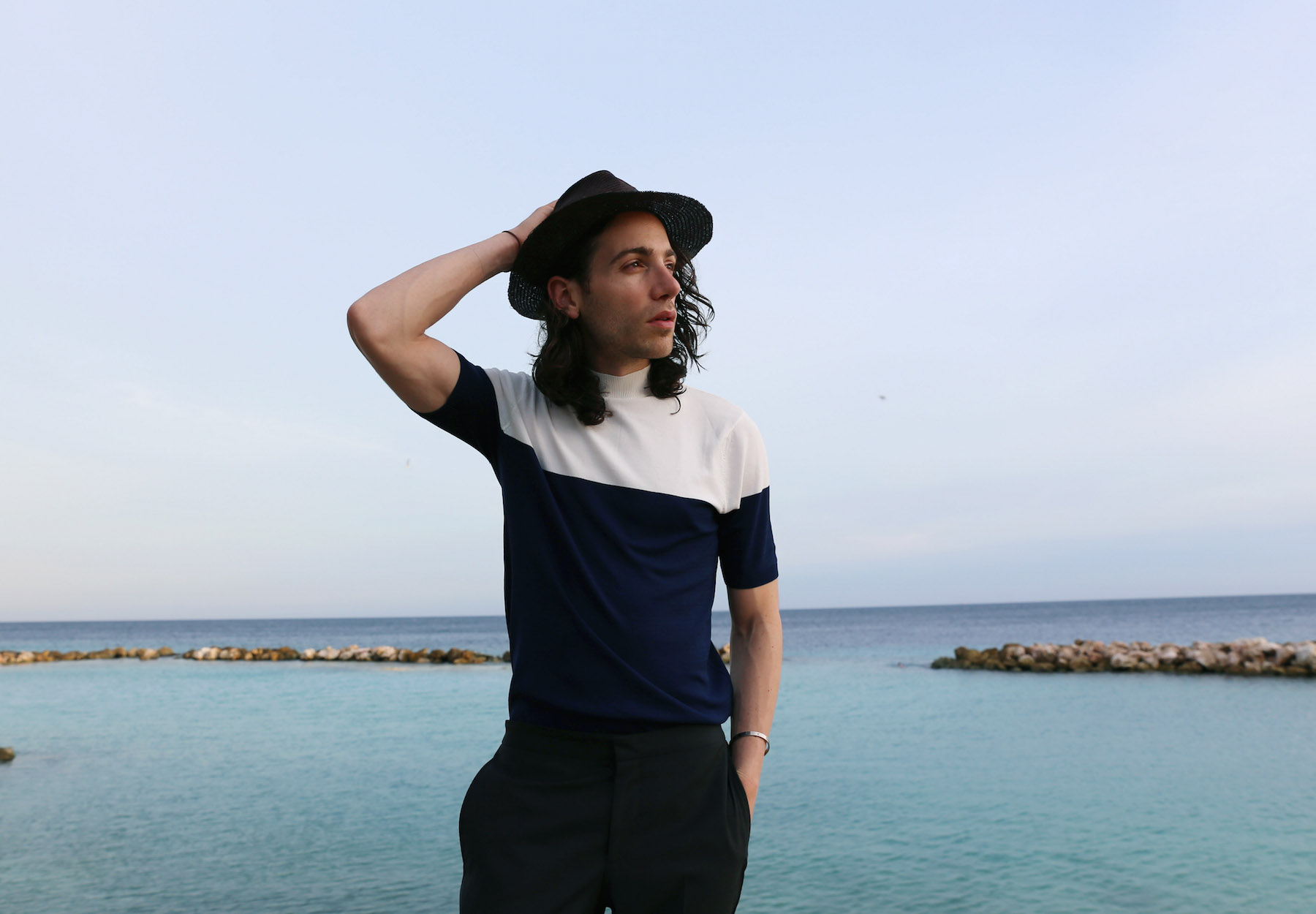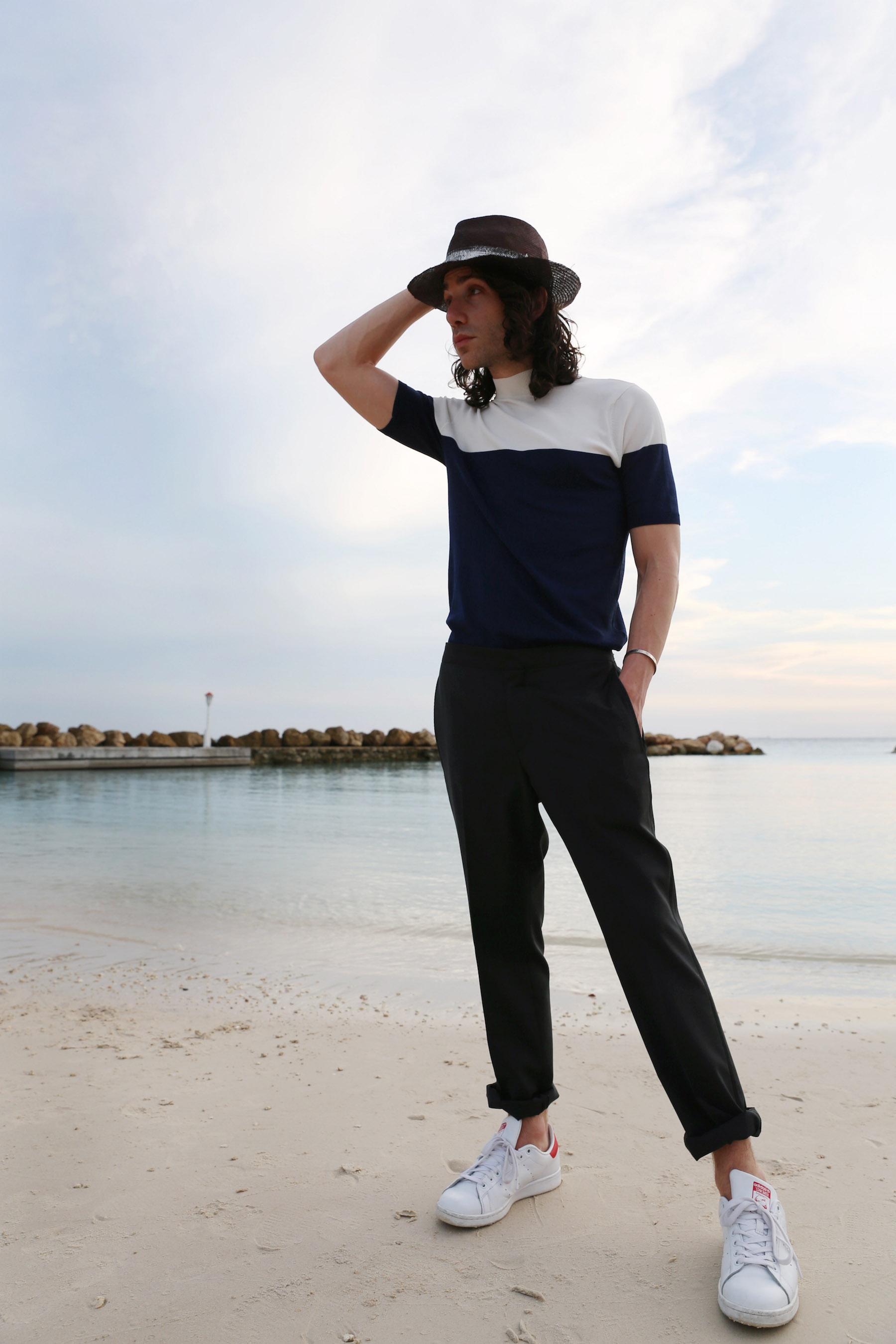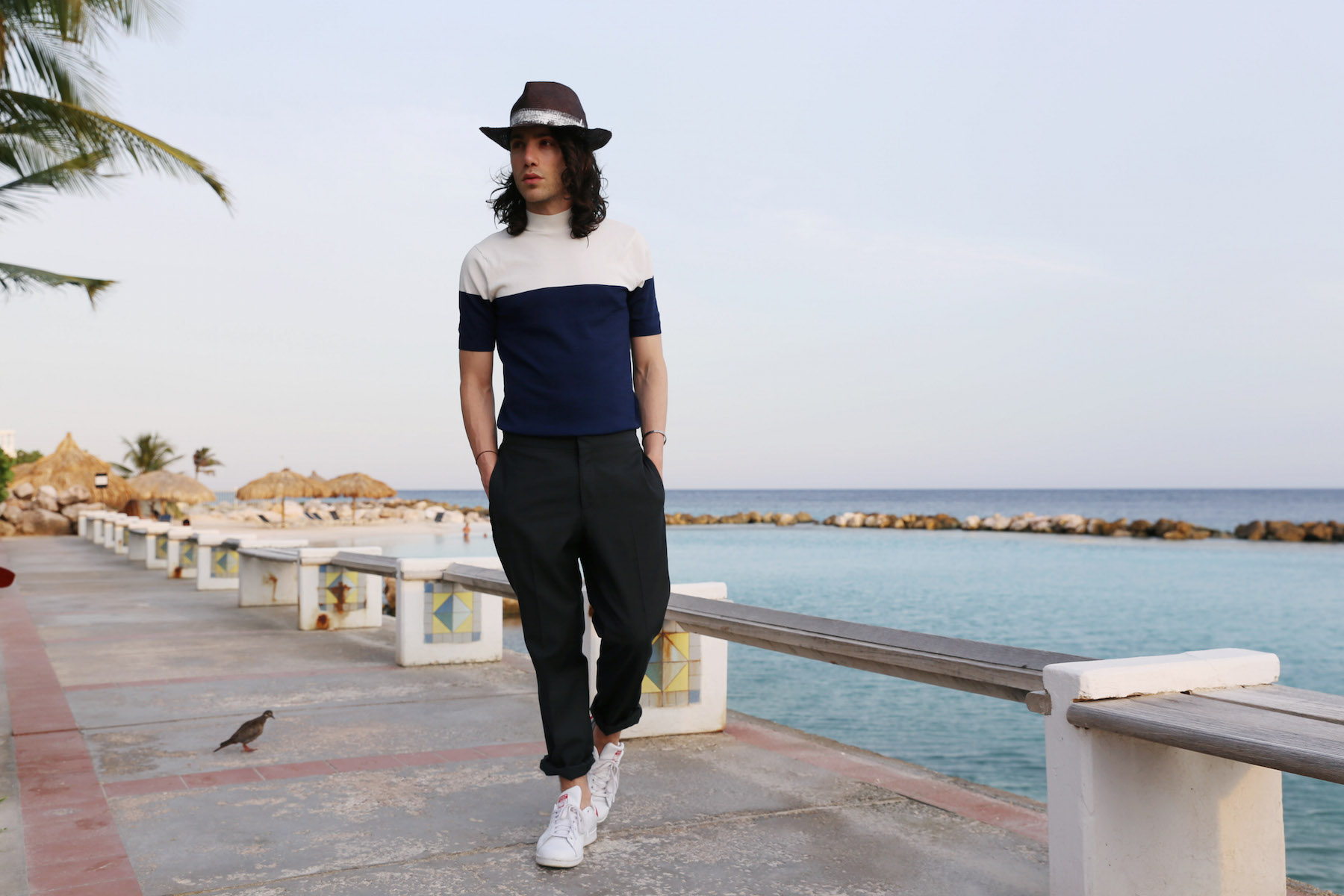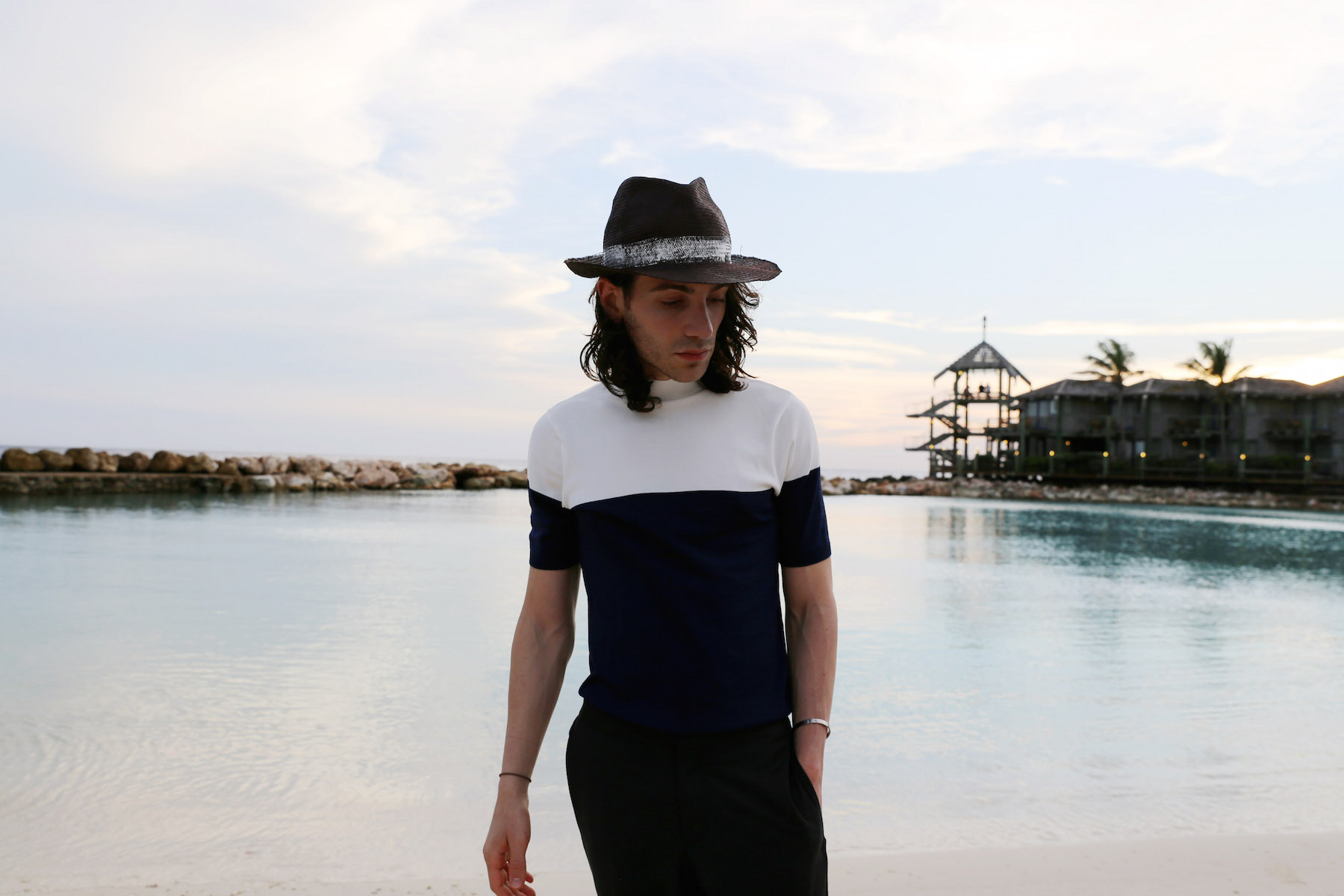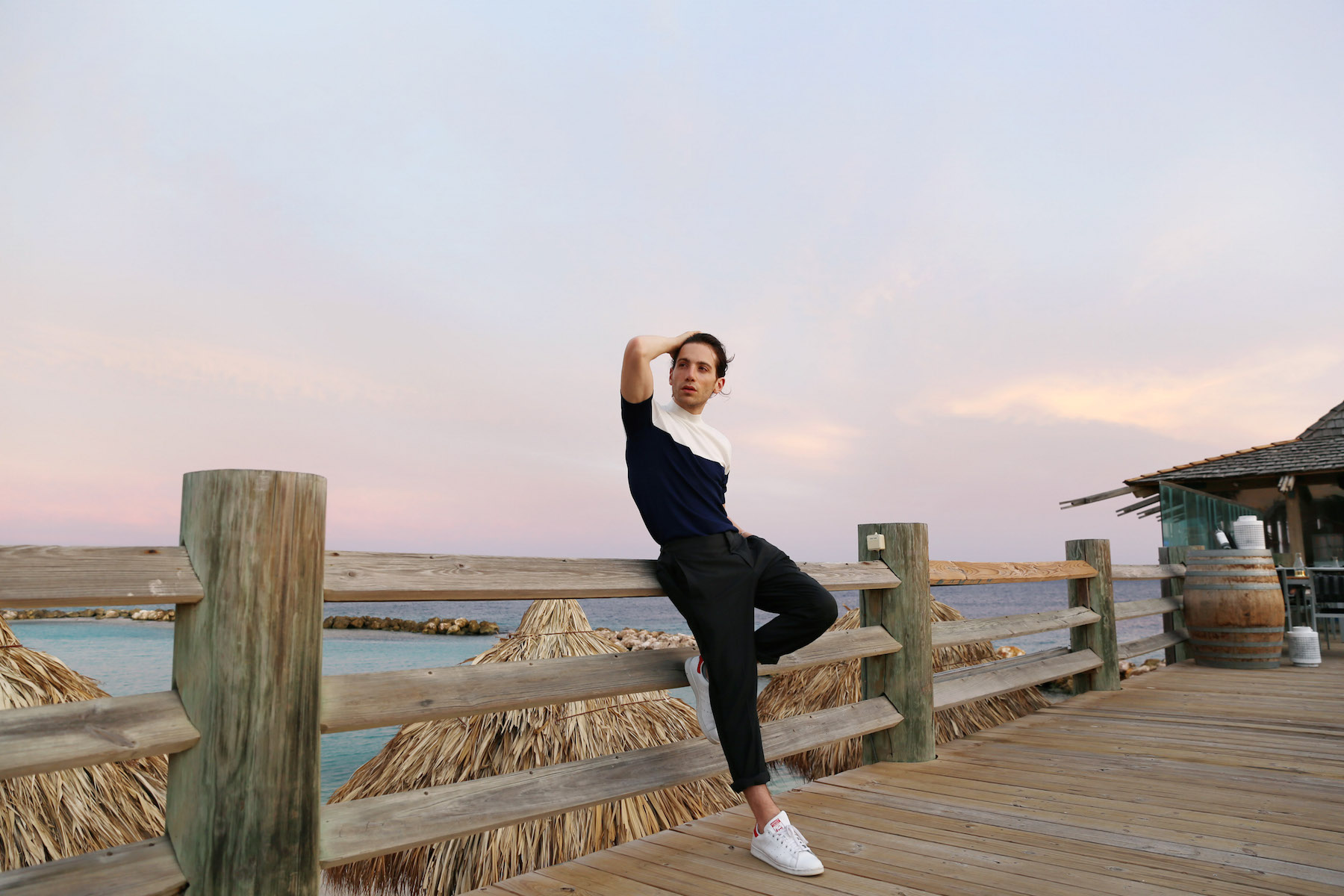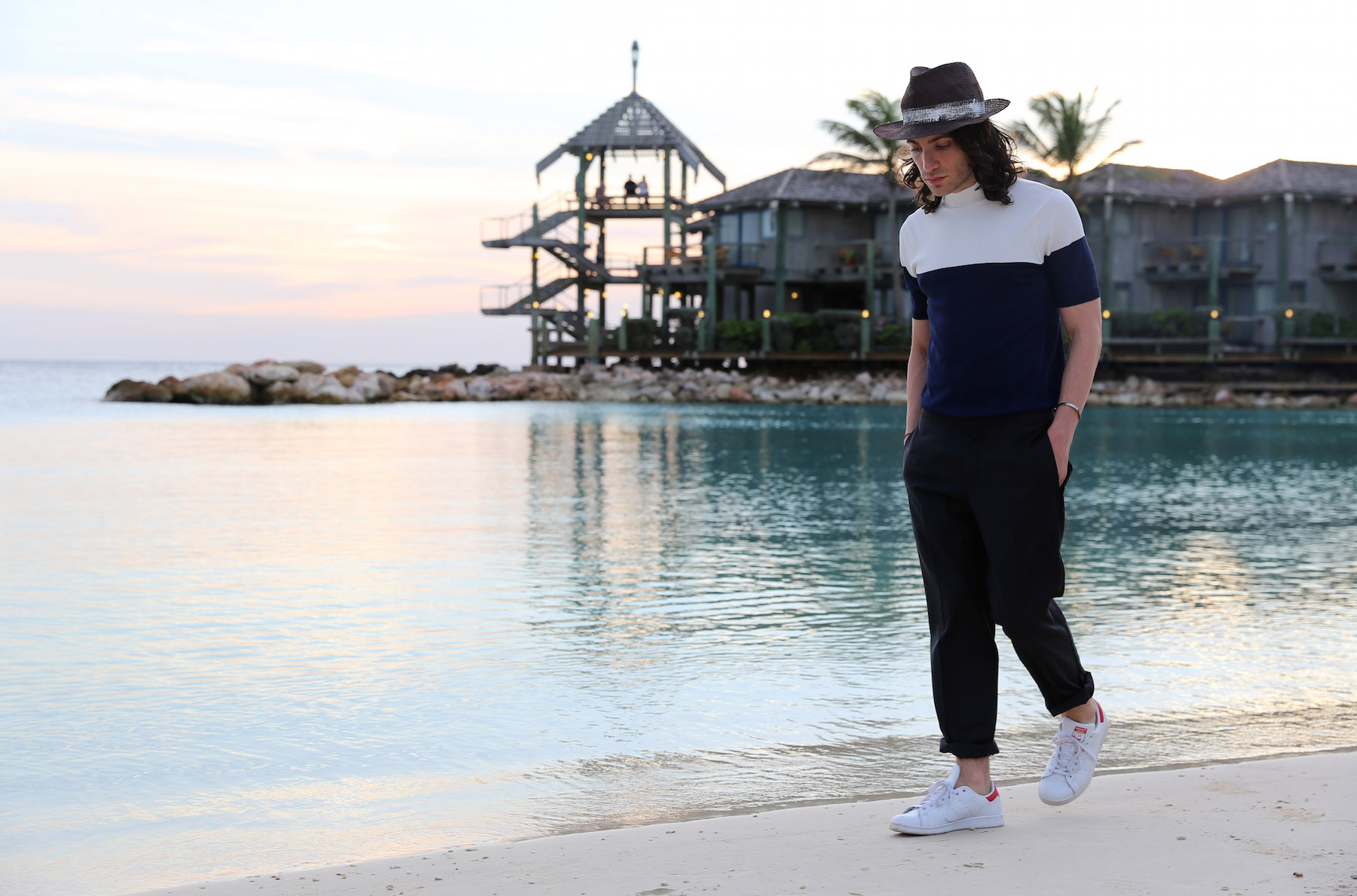 (Top: Topman/ Pants: Tommy Hilfiger/ Shoes: Adidas/ Hat: Mühlbauer) 
Memorial Day Weekend has come and gone. The beaches are open. Margaritas are being sipped and/ or gulped. Men and women are shirtless. Summer is here!
I got to thinking about summer trends over Memorial Day Weekend while away in Curacao. We here at Oyster Colored Velvet love us some summer trend reporting. In fact, we are gearing up for the Summer 2017 London Men's shows next week.
But sometimes it's fun not to think about trends and  do just what feels good.
Because the thing about summer trends is that we create them. We decide who gets to force the wheels of our motivation into motion.  But rarely do we ever sit back and think of what feels good now. You know, like mini roll neck knitted t-shirts for summer.
I like to pair a fitted mini roll neck knitted t-shirt with loose tuxedo pants that make your legs feel free and happy, like a kid (our myself) loose in a candy store. I cuffed the baggy pants to add some dimension and paired the look with Stan Smiths and a brown straw hat.
So, forget about Instagram and notoriety and the public consciousness and toast cold beverages to ourselves and the people, places and things we love. Like island vacations and mini roll neck knitted t-shirts.