- style -
Trends On Trends: Milan Men's Fashion Week Fall 2015
Check out what's on tap for next season as spun out on the Milanese runways.
01 . 18 . 15
As I said last season, the thing about Milan Men's Fashion Week is that it ends so quickly and leaves me slightly irritated every time. Don't get me wrong, it is my personal favorite of the fashion weeks. The irritation simply comes from my sheer impatience for trying these new looks. I've always had a problem with waiting. I think it's a New Yorker thing. But every year, the same thing happens, the last show walks the runway, the lights fade and there I am, frustrated and extraordinarily inspired. While the looks won't hit stores for quite some time, there's no stopping us from trying the leading trends that emerged.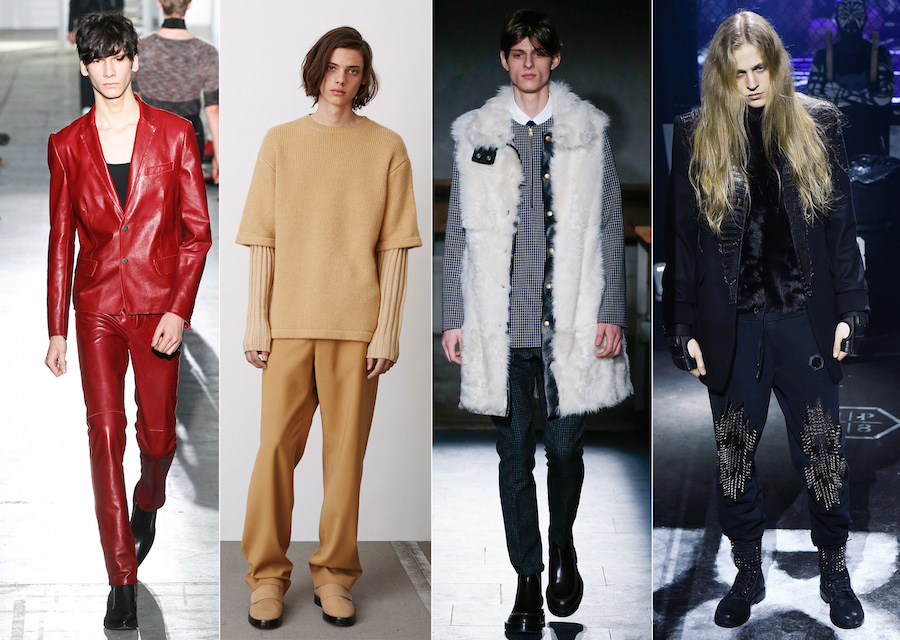 As I often say: labeling fashion with gender is practically as irrelevant as trying to assign any collection made after the year 2000 with a single concrete time period; everything is fluid. Everyone is borrowing from everyone else. So I was thrilled to see the reemergence of androgynous looks on the fall 2015 runways. In model order from left to right we have: Costume National, Opening Ceremony, Marni, Philipp Plein.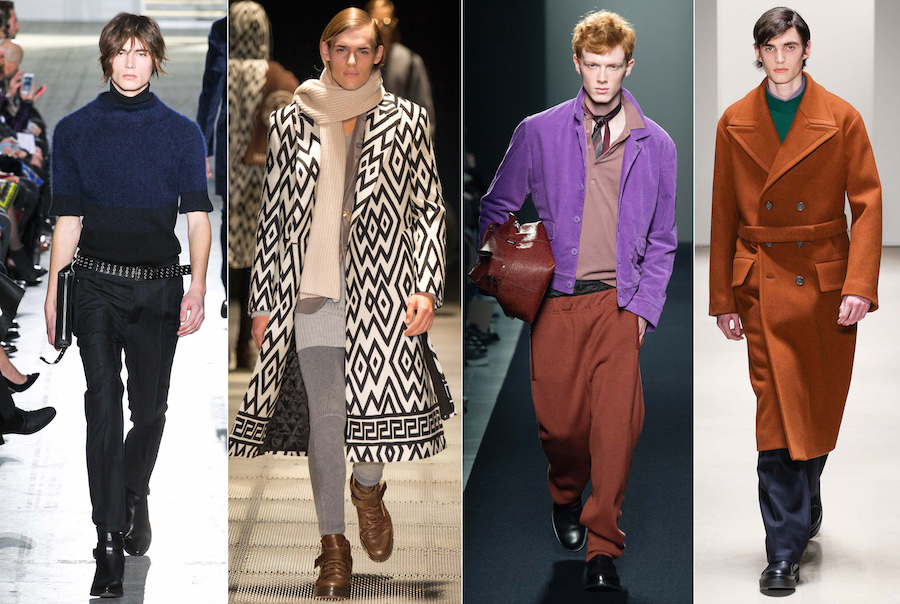 '60s vibes with a slacker sensibility was served up by Costume, National, Versace, Bottega Veneta and Jil Sander. Tailored nonchalance with youthful volume took shape in graphic print coats, slouchy '60s waffle knits, Hazmat orange jackets and knits and baggy trousers.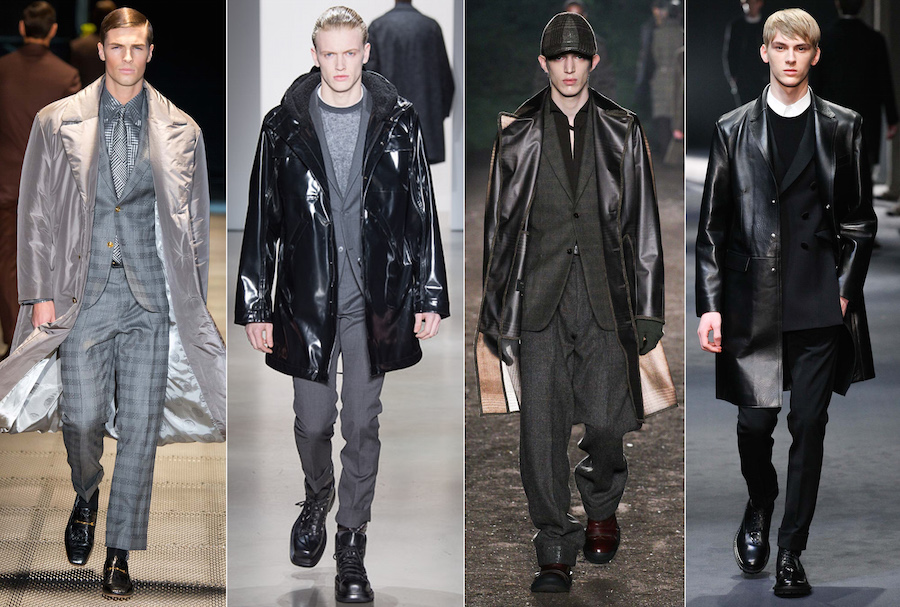 While some designers relished in the past, some looked toward the future. (Versace somehow managed to do both.) Leaning away from natural softer constructions and towards tech-y fabrics were designers Versace, Calvin Klein Collection, Ermenegildo Zegna and Neil Barrett. Jackets were given a futuristic treatment as they closed with metal clasps. Slightly sci-fi quality took form in the texture and material of outerwear.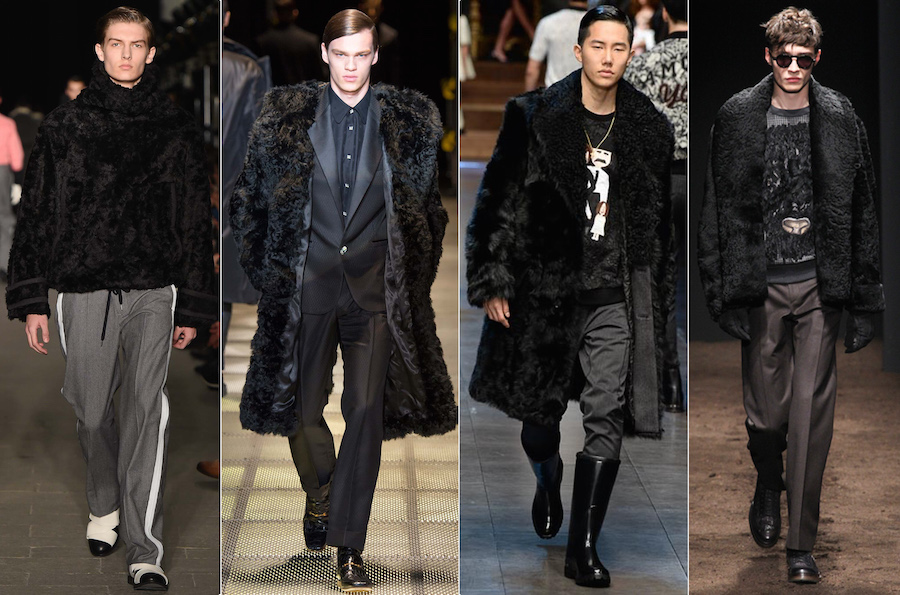 It is now known where the wild things are. An explosion of black fur burst forth at Andrea Pompilio, Versace, Dolce & Gabbana and Salvatore Ferragamo.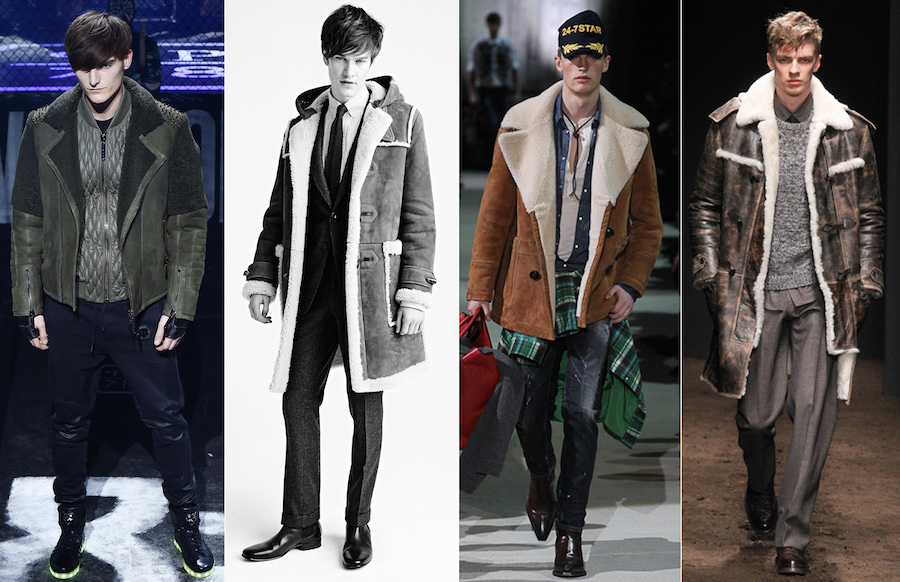 Another fuzzy look walked the Milanese runways. The familiar lux shearling trend carried over from the London shows spun out at Philipp Plein, Tom Ford, Dsquared² and Salvatore Ferragamo.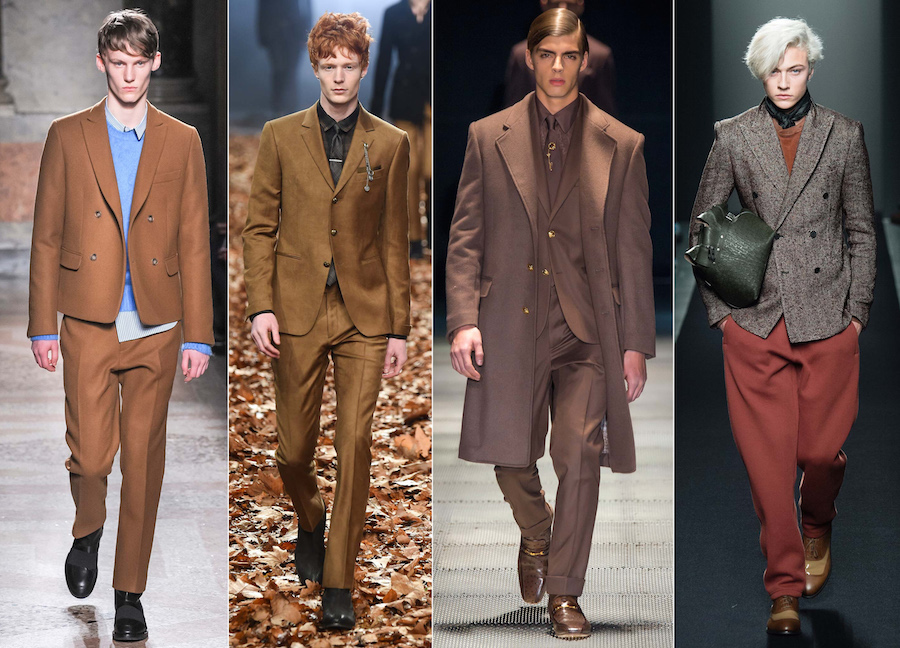 An earthy khaki palette with accents of rust lead the charge at many shows during the Milan shows this season all framed by the brown suit. Seen at No. 21, John Varvatos, Versace and Bottega Veneta this natural look both was a nod to mod and the future.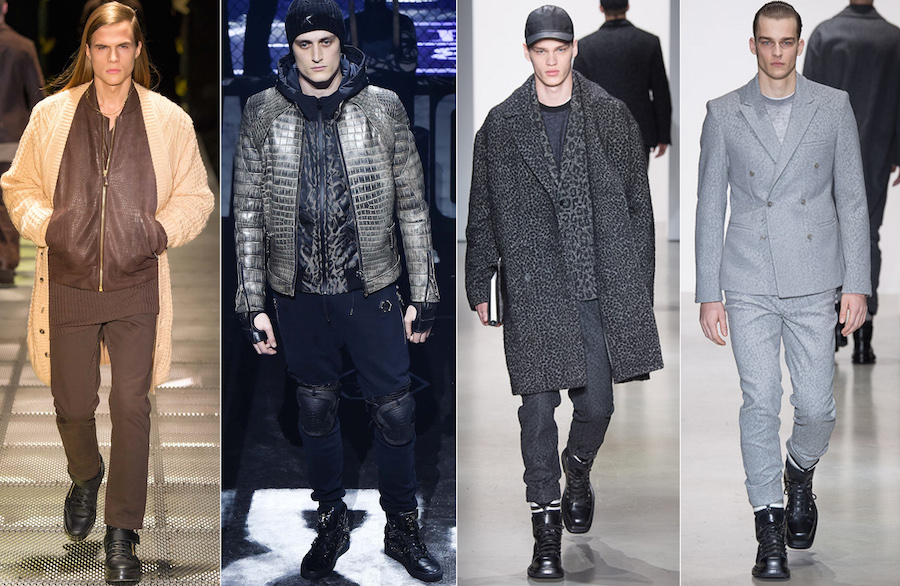 Let's conclude on embossed animal print as spotted at Versace, Philipp Plein and Calvin Klein Collection. Why? Because after all the fur used for the fall 2015 collections (and there was a lot) and since I am a fur and leather wearing vegetarian, this is one look I can feel good about wearing as I eat my tofu hot dog.
On to Paris.