- style -
Back to Black At NYFW: Men's
Is fashion is slowly falling out of fashion?
07 . 09 . 17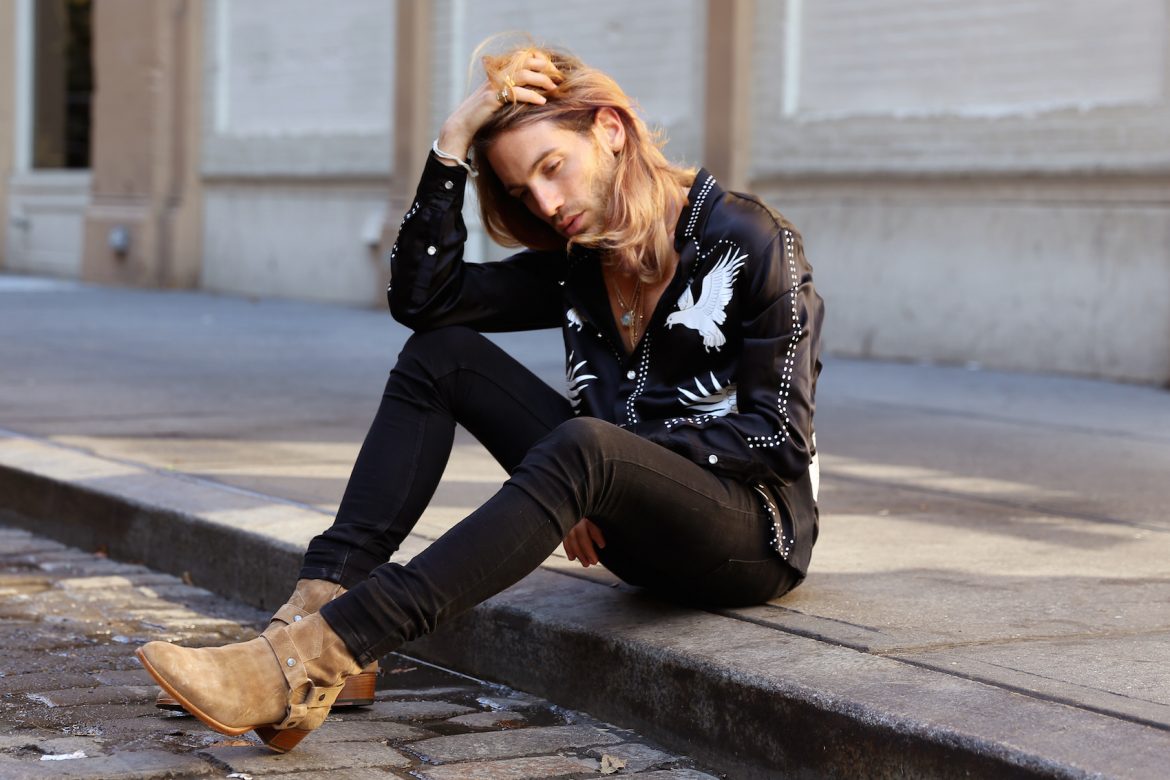 Wearing black in the summer feels so right especially during New York Fashion Week: Men's. I don't know why exactly. Perhaps it's because I recently heard someone say "fashion is slowly falling out of fashion," and I wanted to fight against that notion since nothing says FASHION to me like an all black look.
Or  is it actually that secretly I maybe agree with them a little bit and am morning fashion. I'm not sure, but what I do know is that I desperately want to disagree. Perhaps the electricity that used to circulate through the fashion industry burnt out when the lights turned off in the old Conde Nast building. Perhaps the insidery-ness got to much for many to handle. I don't think fashion is out of fashion. But I do think the industry overall has morphed over the past year. I do believe it's for the better and am excited to see how it plays into NYFW: Men's this season.
Stay tuned here at OCV this week for the as I go back to black at NYFW: Men's and bring you the latest happenings.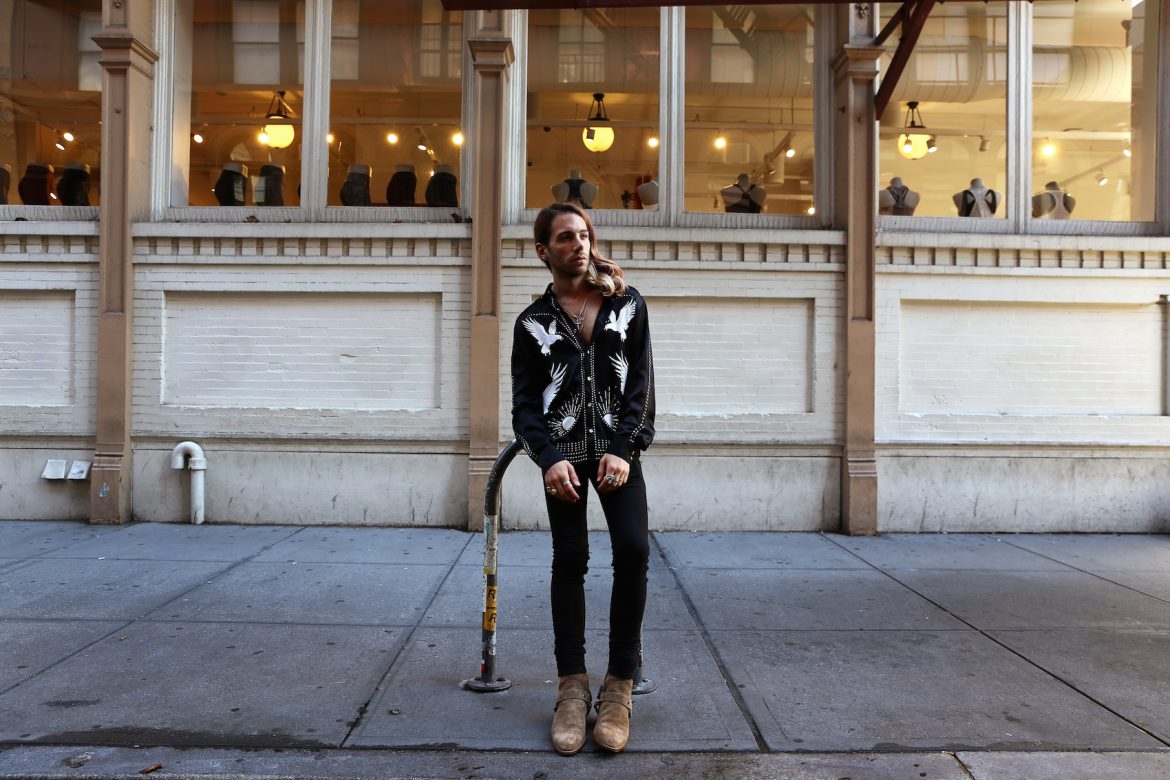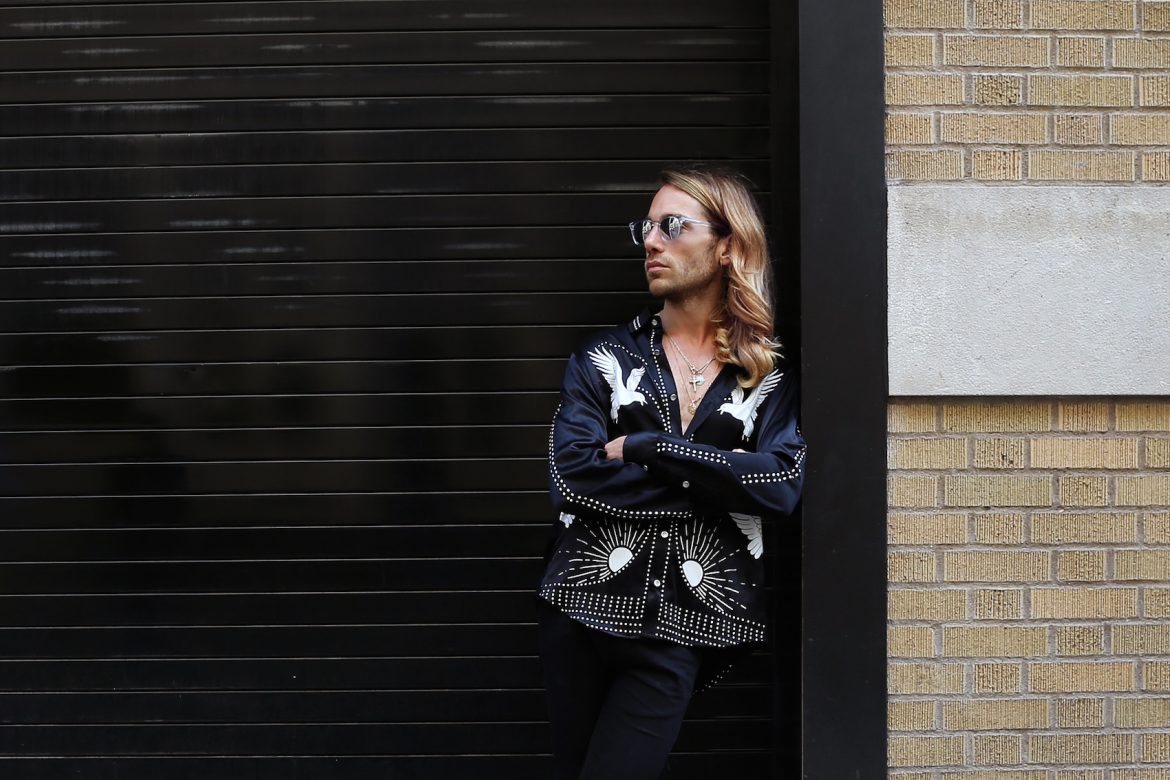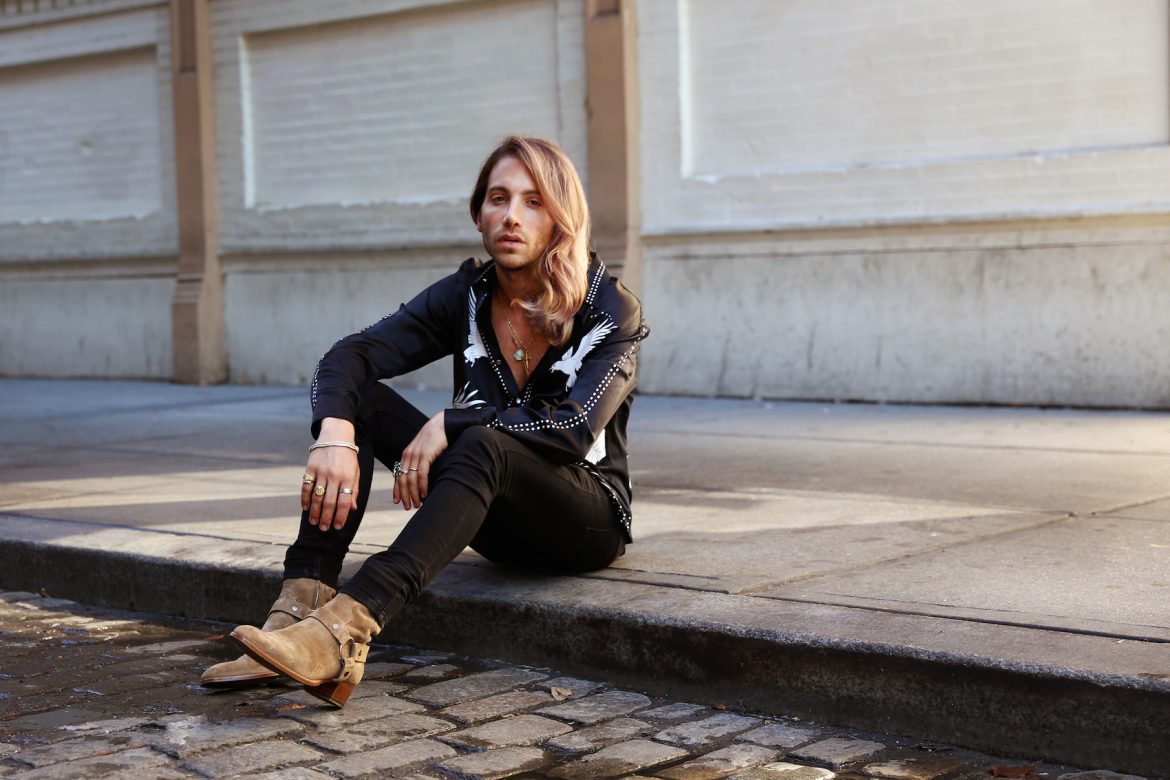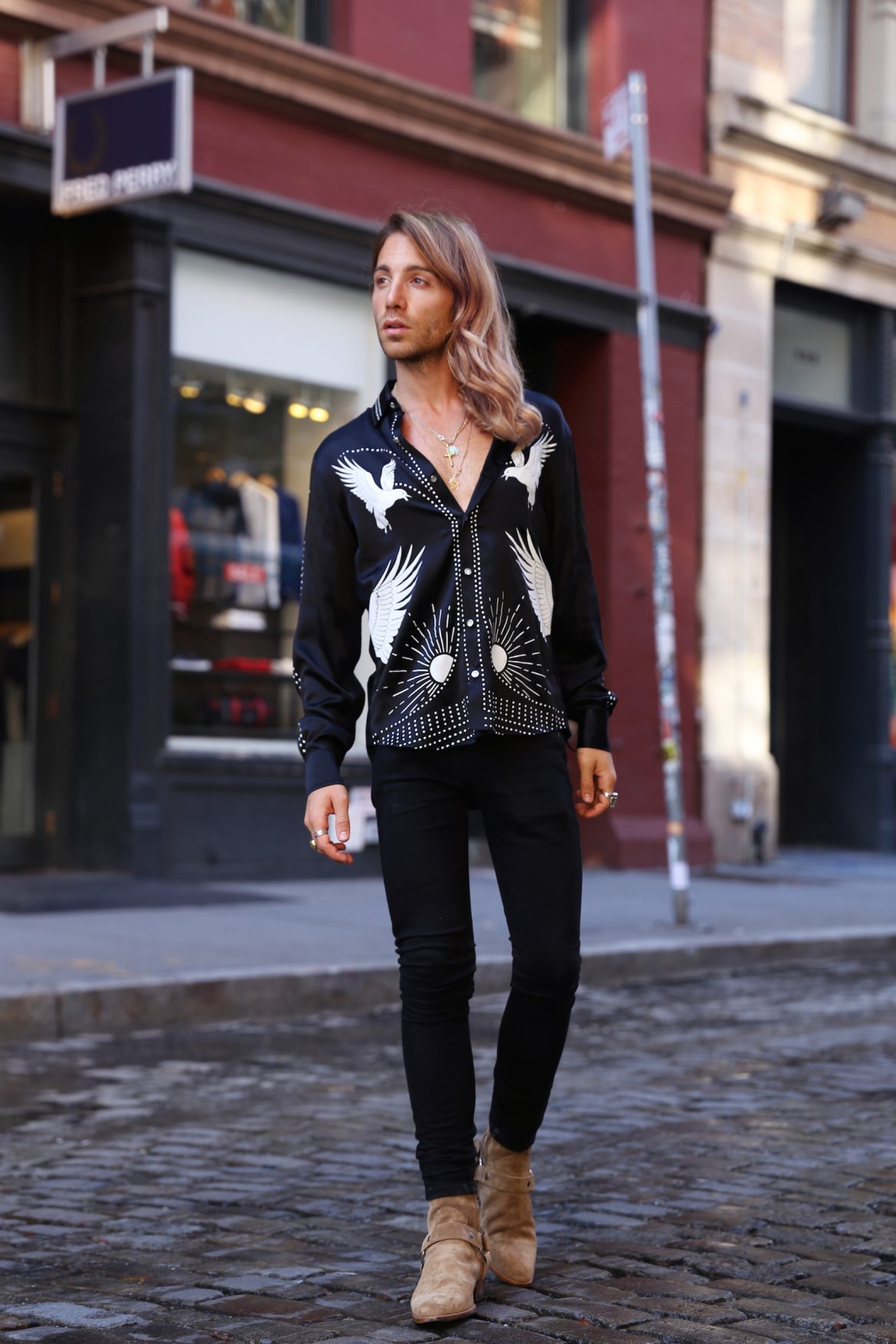 (Top: Topman Design/ Jeans: Acne Studios/ Boots: Saint Laurent)