- style -
What To Wear This Weekend
Because Diane Keaton's trouser choices in Annie Hall were bomb.
10 . 13 . 14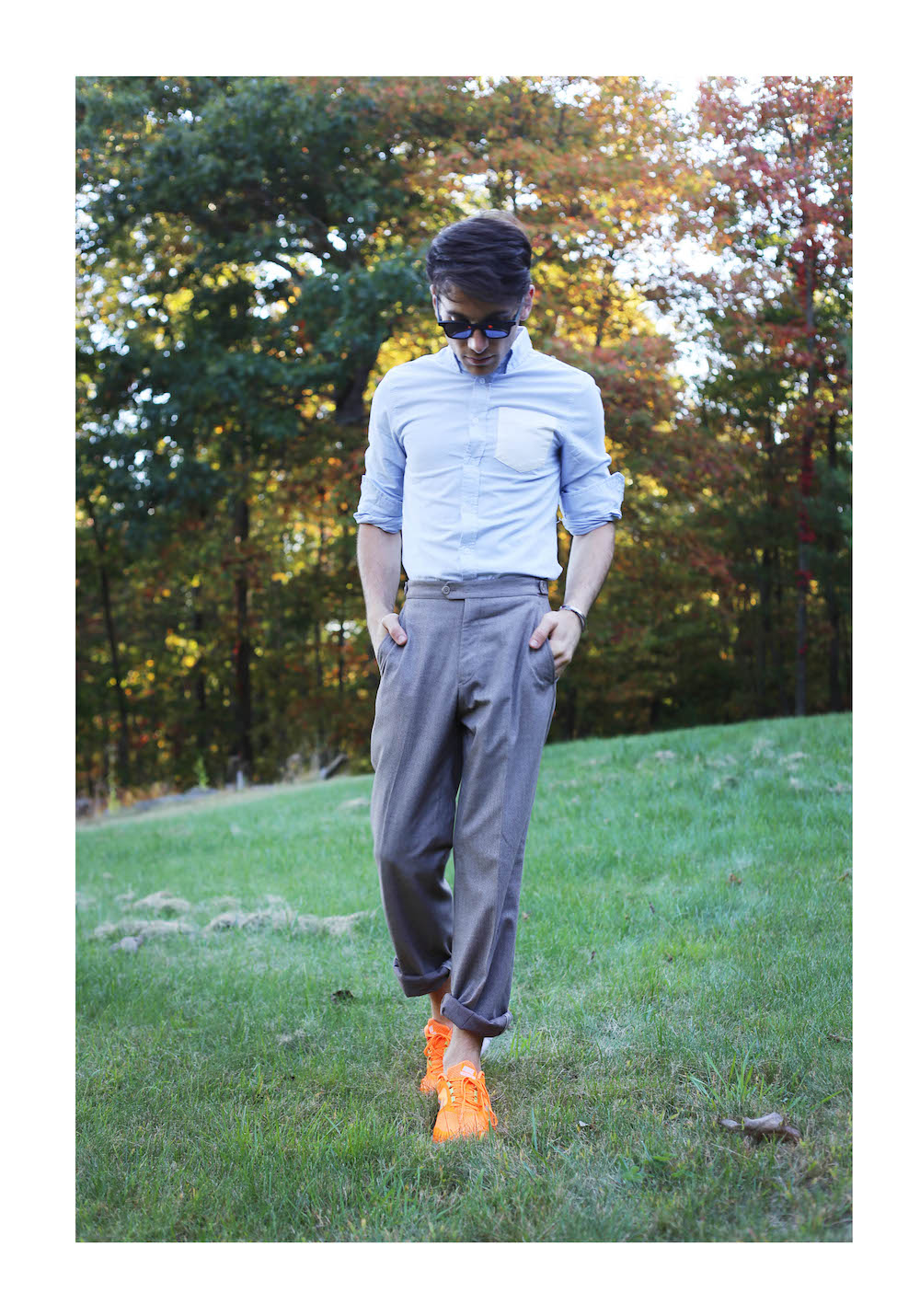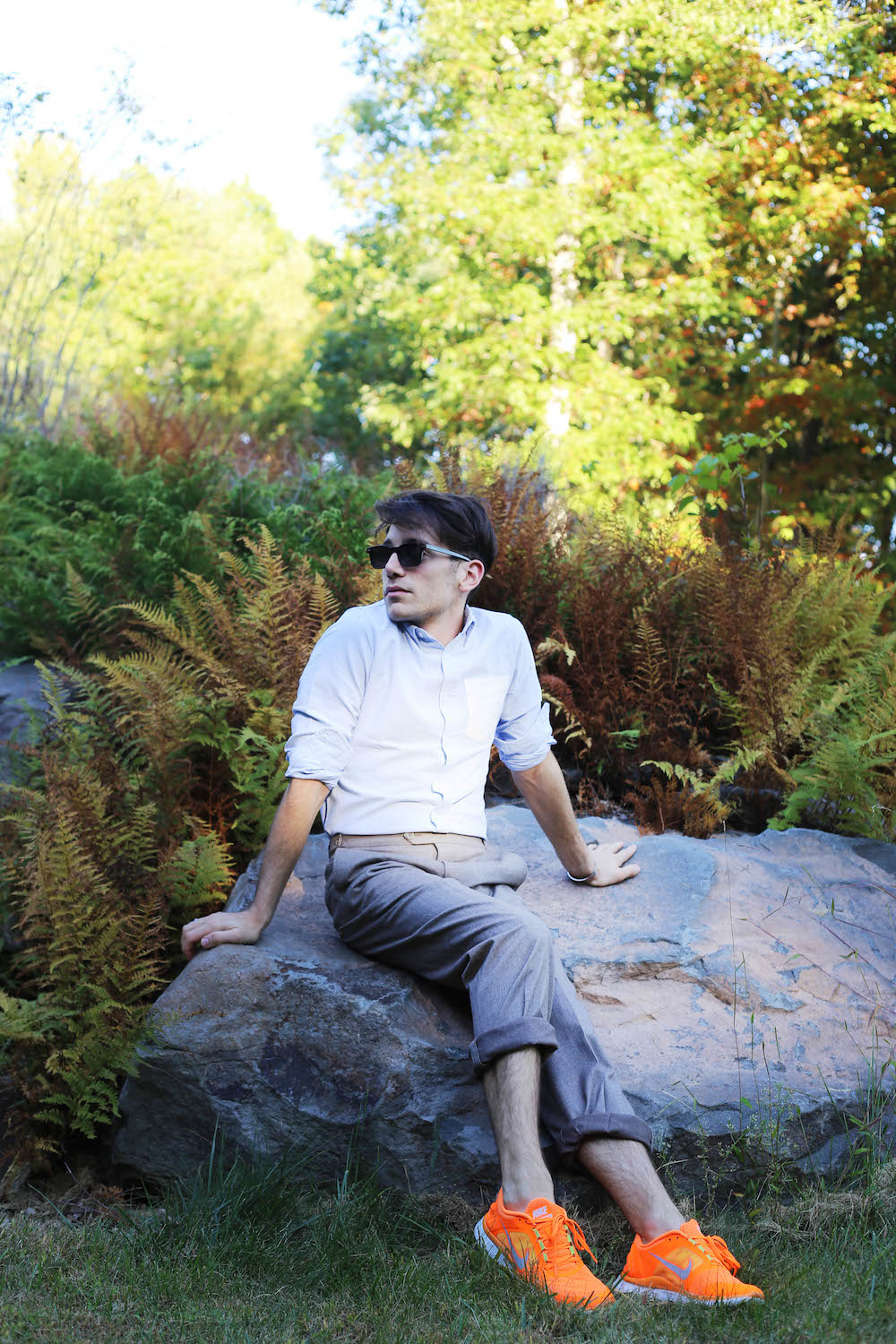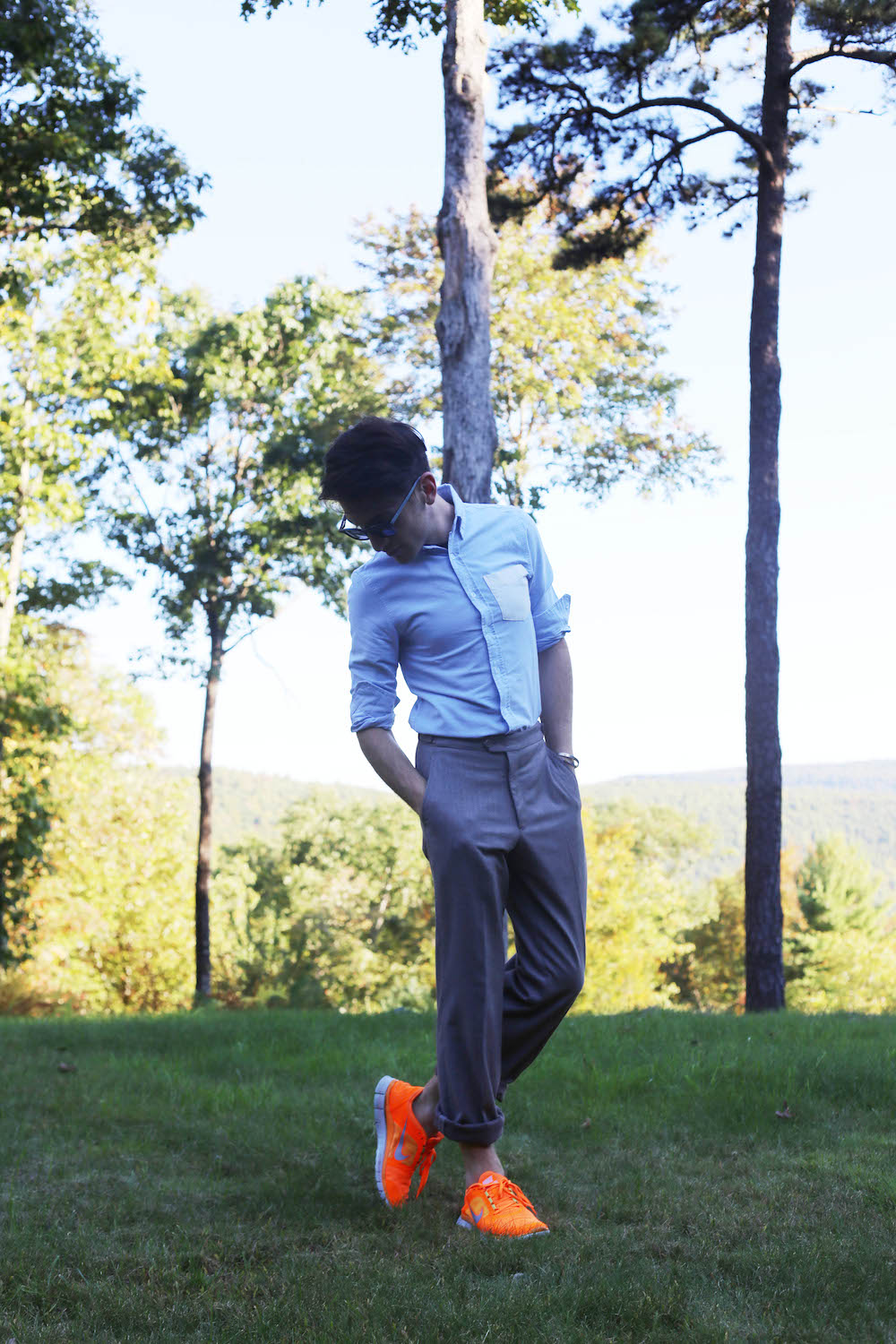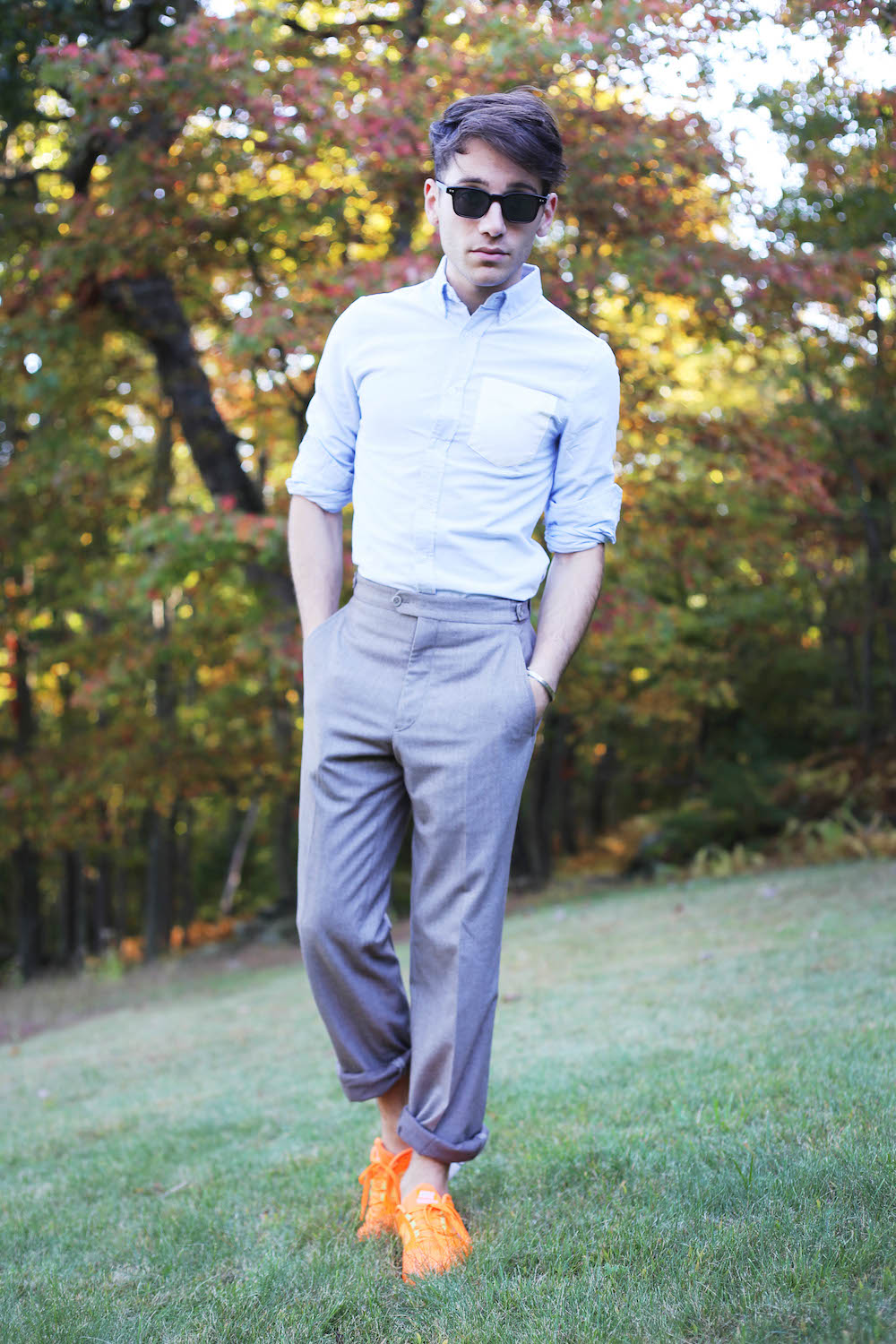 (Shirt: .bk/ Pants: Armani Collezioni/ Shoes: Nike/ Sunglasses: Anni Shades) 
Thinking of Diane Keaton's baggy pants in Annie Hall sometimes makes my morning a little bit brighter.
I know the weekend just ended, it's Monday and my yoga instructor has embedded in me the importance of being present, but I'm already thinking about what to wear next weekend.
When editors and reporters talk about a celebrity's look off the red carpet they usually drop the words "signature style" somewhere into the sentence. Like a celebrity existing off a red carpet, our best time to show our signature aesthetic, I think, is on the weekend far away from our nine to five rotating red carpet.
It's a time I feel good about walking around 15 men and 30 women I don't actually know but who feel comfortable enough to stare and comment on the state of my explorative look. Hey but fuck it, it's Saturday and I'm still buzzed from brunch.
Fellow short fellas, baggy pants, they're so bad, they're good — you know?
Now that it's fall, the longhaired idyllic crop top dream has come and gone. I have to stop thinking about Speedos and sandals/socks combos, start focusing on knits and new carrier moves and get back to real life. A crop won't cut it, so I'm feeling inspired by the 70s and 80s. Wide-leg, really voluminous pants are making me feel good.
The trousers are certainly playful, sometimes made of opulent fabrics (like these cashmere blend Armani Collezioni trousers I scoured at major discount at Barneys) and give your look a refined edge. They're rebellious with an undone sensibility makes them wonderful for weekend play.
Navigating these billowing trousers can be a tricky task. My suggestion – go with a shirt a size smaller, cuff the pants enough were you are flashing some mankle and go for a loafer or a pair of lowtop kicks to finish the look.
Now you're good to handle anything the weekend can throw your way.