- travel -
Hotel Like Jagger: Hotel Metropole, Monte Carlo
A hotel that draws guests into an otherworldly ambience.
10 . 14 . 17
Ah hotel living: your room is cleaned for you daily. There's a cocktail just a phone call away. And, sometimes the design is so fabulous, it inspires crazy dreams of redecoration upon returning home. We here at Oyster Colored Velvet love to flesh out those unapologetically wonderful hotels from around the world. So dip into OCV's mini bar, grab a drink and check out how to Hotel Like Jagger. 
It's difficult to imagine that long before it sparkled with some of the words most beautiful hotels and high-density developments, Monaco served as a stopping-point for Julius Caesar on his way to campaign in Greece  – a bucolic, breezy strip fronting the Mediterranean.
One of the coolest and most decadent kids on the block, is the regal Hotel Metropole, Monte Carlo development just up from the Casino and off the Boulingrins Gardens. Before entering the property you are greeted by the Arc-de-Triomphe crafted from lush vegetation. Go through and you will see the Tuscan-style courtyard and the Belle Epoque facade of the hotel.
Inside you will find a oak bookcases that hold real books, elaborately carved wooden walls that exhibit real tapestries and classical inspired vases that proudly hold flower arrangements the size of a car. The wonderful blend of designs continue with interiors ranging from the recently Karl Lagerfeld created Odyssey, a new pool and restaurant complex, and a sumptuous Givenchy designed and a operated spa.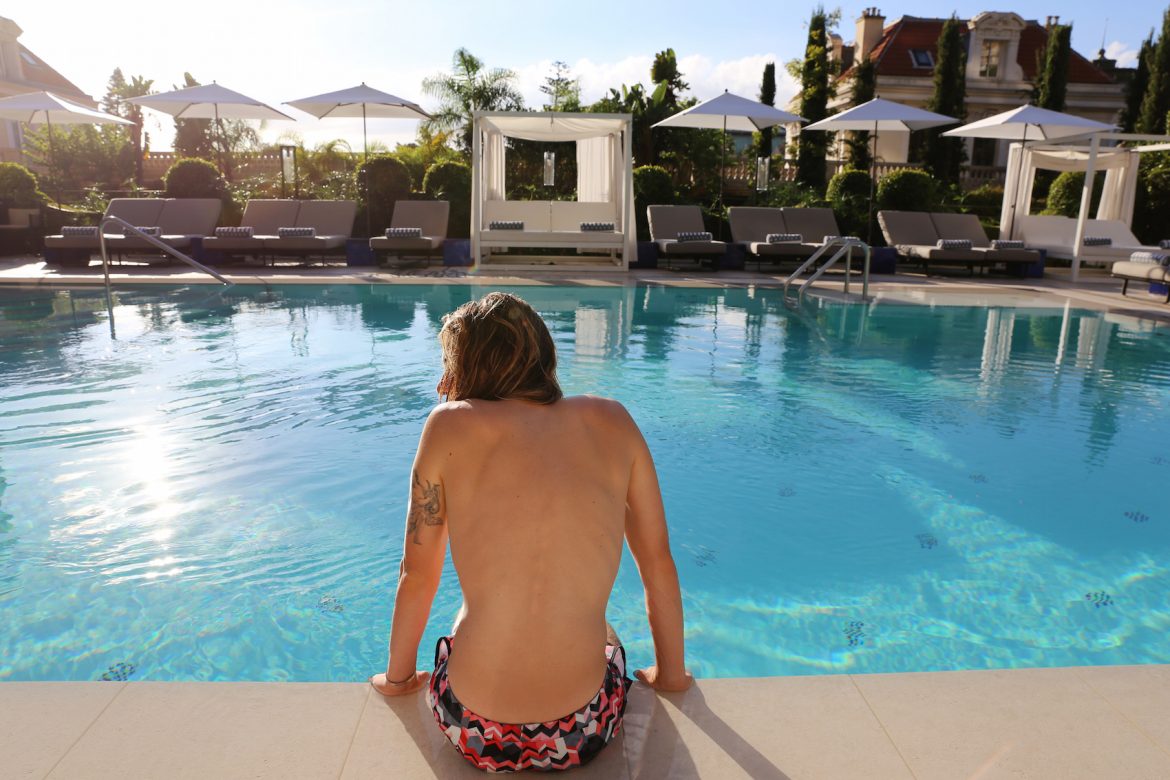 The rooms combine classical style – period furniture, bandy-legged chairs, flowing fabrics, art and artefacts - with contemporary sensitivity and comfort.
The food also impresses. Joël Robuchon, one of France's best (or, at least, best-known) chefs. His main restaurant continues the retro-modern town-house style. Cooking is modern French of the finest order, with a marked preference for Mediterranean fare, and all worked through the prodigious Robuchon imagination.
The hotel is a place where fantasy becomes reality.